3 New Bitbucket Apps to Increase Your Productivity – Q2 2019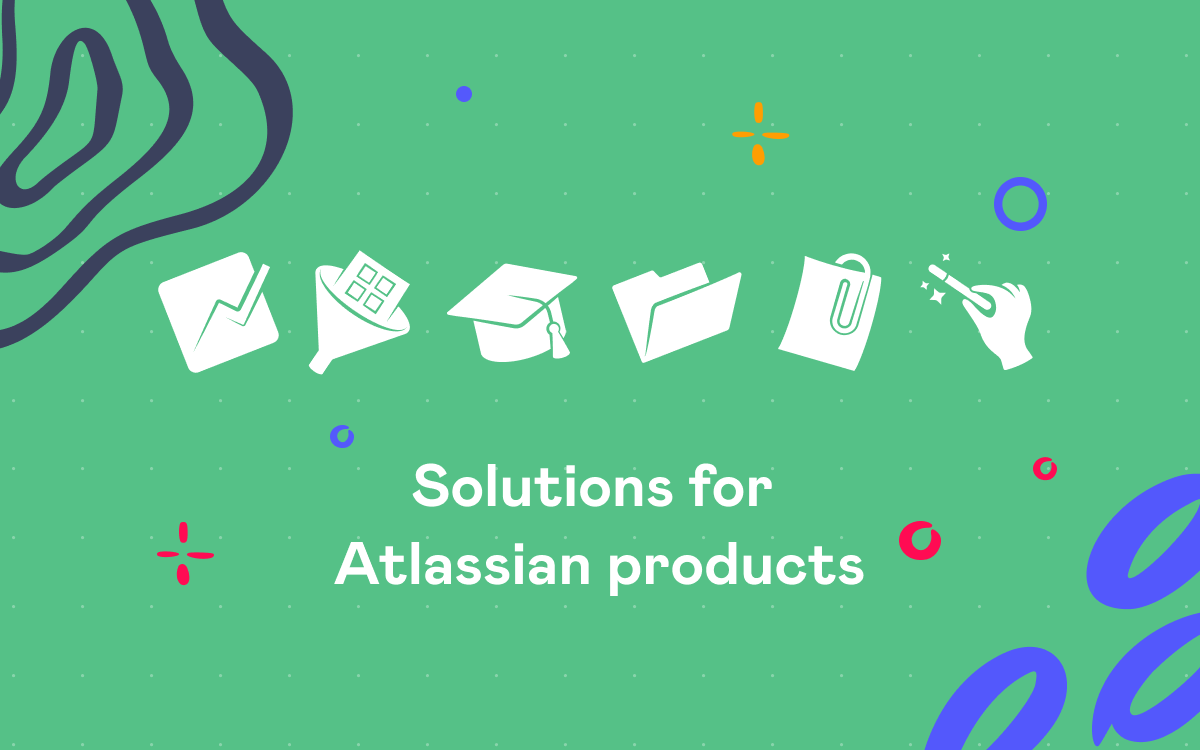 In this blog post, we will help you kit out your Bitbucket with three new apps released in the second quarter of 2019. So if you want to check out some new interesting solutions on the Marketplace, we've got you covered. Needless to say, these apps will not only help you be productive but will also enhance your overall Bitbucket experience.
Here is our selection of some of the new add-ons appeared between April 1st and June 30th:
Let's check how your team can benefit from using these solutions.
All software development products require some related documentation. If you are using Atlassian products for your software development, you need to check the Confluence Hooks for Bitbucket app. This useful app helps you link two processes: software development in Bitbucket and development of related technical documentation in Confluence.
Now you can make sure that your software documentation is created and discussed before you make any code changes. This app allows you to identify Confluence pages by a CQL rule checking any page properties base on the Page Properties macro.
You can define certain rules in Confluence for special use cases. If the app fails to find the related documentation in Confluence, users will see an error message and can get a hint how they can solve the problem. If a rule could not be successfully evaluated, the app prevents pushes or merges.
Now you can easily link two processes of software development mapping the workflow between Confluence and Bitbucket.
Pricing: Confluence Hooks for Bitbucket is free to use.
Advanced Admin Suite for Bitbucket is a powerful tool that can make Bitbucket administrator's life easy. This app allows administrators to perform bulk operations both on projects and repositories.
Bitbucket administrators can easily detect inactive and empty projects without repositories. They can search repositories and projects by name, permissions, activity and hooks and swiftly change settings for them.
Administrators can easily perform activation of hooks for multiple repositories and change of access keys using this app. And all these and many more operations are available in five easy steps.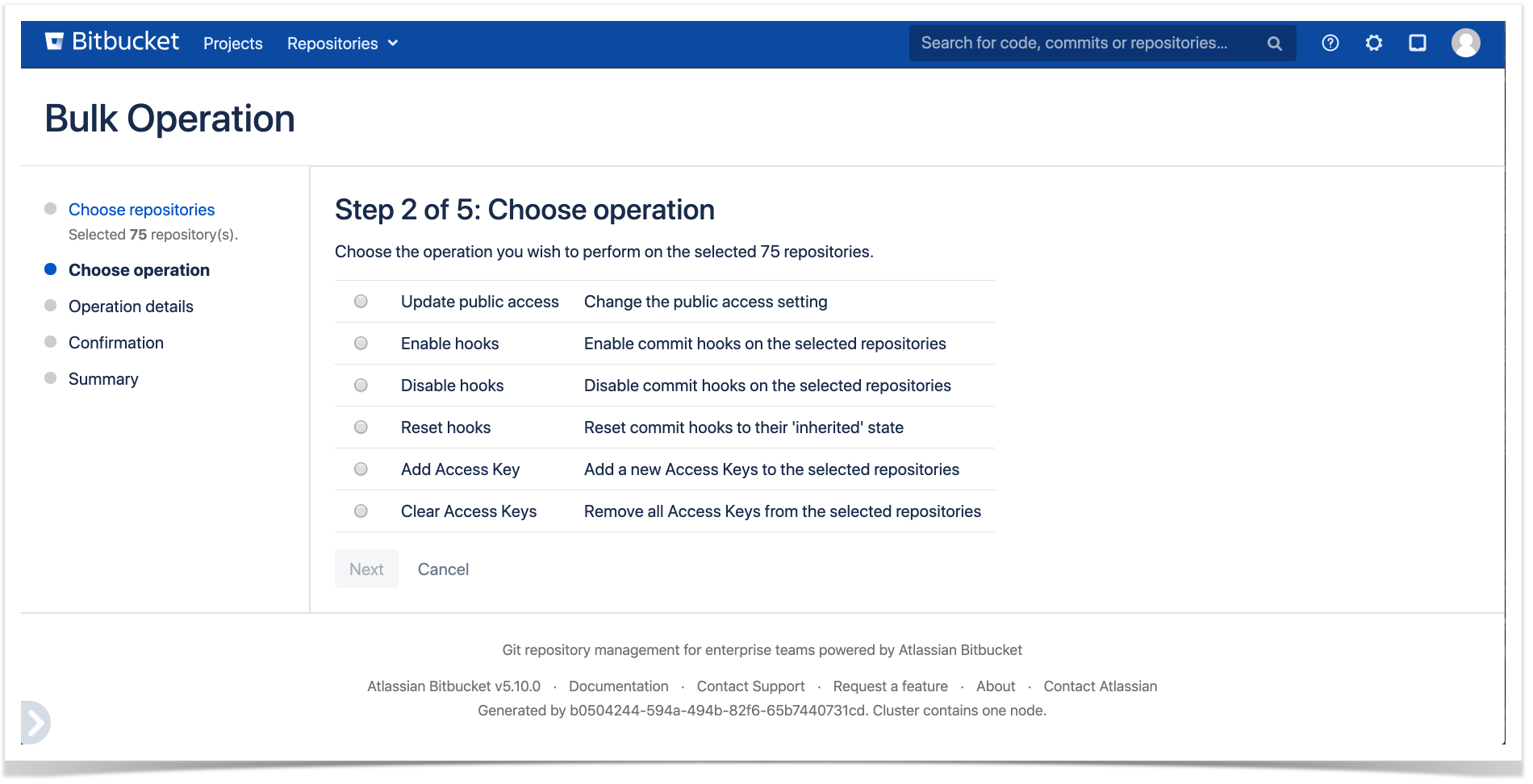 This solution saves Bitbucket administrators time completing their everyday tasks and helps them do more in less time.
Pricing: The pricing of Advanced Admin Suite for Bitbucket starts from $25 for 25 users and ends at $2,000 for 2,000 users.
Pull Request Review for Bitbucket is a free plugin that provides Bitbucket users with an informative dashboard showing pull request statuses. Users can quickly change the status of their pull requests moving the cards on the dashboard from one column to another.
This app allows you to visualize the workflow of your pull requests. You just need to move your pull request to the In review status, when you start reviewing it. Pull requests get a special badge after approval. After PR is merged the card will be moved to the Done status automatically.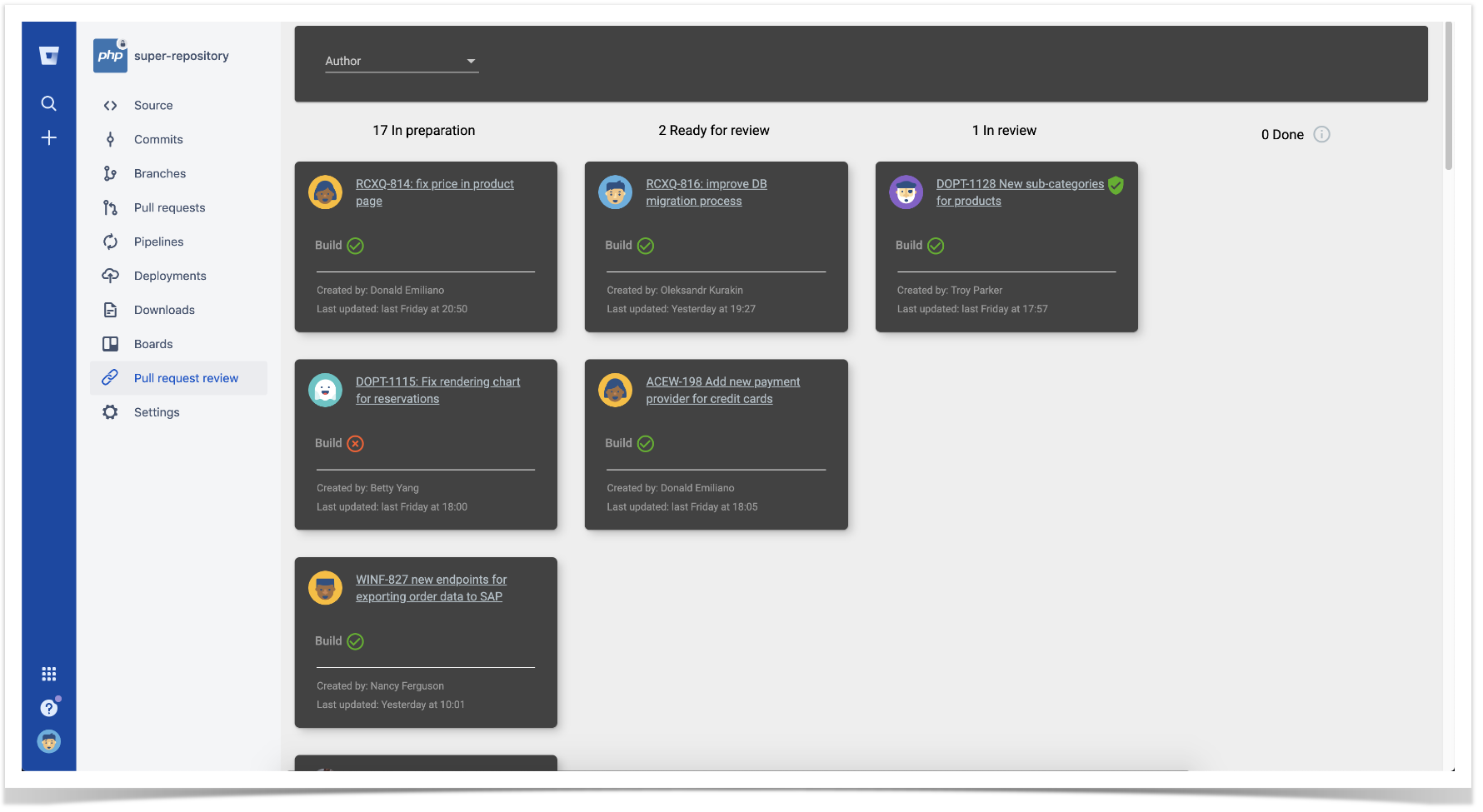 This way users can get an overview of all pull requests and effectively work with them with the help of this dashboard moving them to the proper status. You can use this neat solution to get a detailed overview of your PRs.
Pricing: The Pull Request Review for Bitbucket app is free to use.
So, if you want to improve your Bitbucket experience, give a shot to these new Bitbucket apps. Share your feedback with us in the comments below.
Missed last quarter's edition of the most interesting Bitbucket solutions? Check out the apps in our previous blog post.
Don't forget to subscribe for email notifications about new posts in our blog – enter your email in the Newsletter section on the sidebar.