5 New Confluence Apps to Work Better Together – First Quarter 2020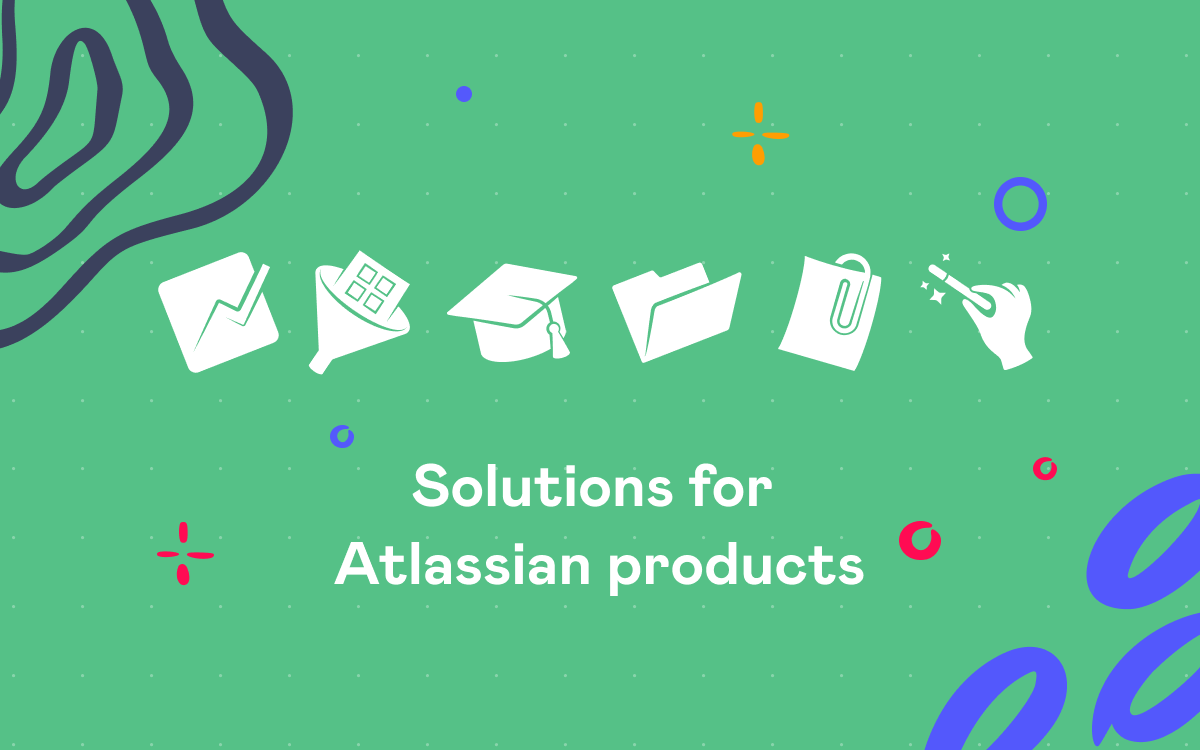 Atlassian vendors are doing their best to enhance our Confluence experience with new apps. We are checking what's new on the Atlassian Marketplace every three months. This time we prepared a batch of fresh Confluence solutions that will help your team work better together.
Here is our list of the most interesting apps released between January 1st and March 31st:
Let's take a closer look at each of them.
Metadata for Confluence Cloud is a nifty add-on for Atlassian users who miss some Server features in Confluence Cloud. This app allows you to organize and manage your content with the help of custom fields and macros. If you have a lot of Confluence pages, you can easily classify them and create page reports. You just need to configure metadata fields to keep track of your pages.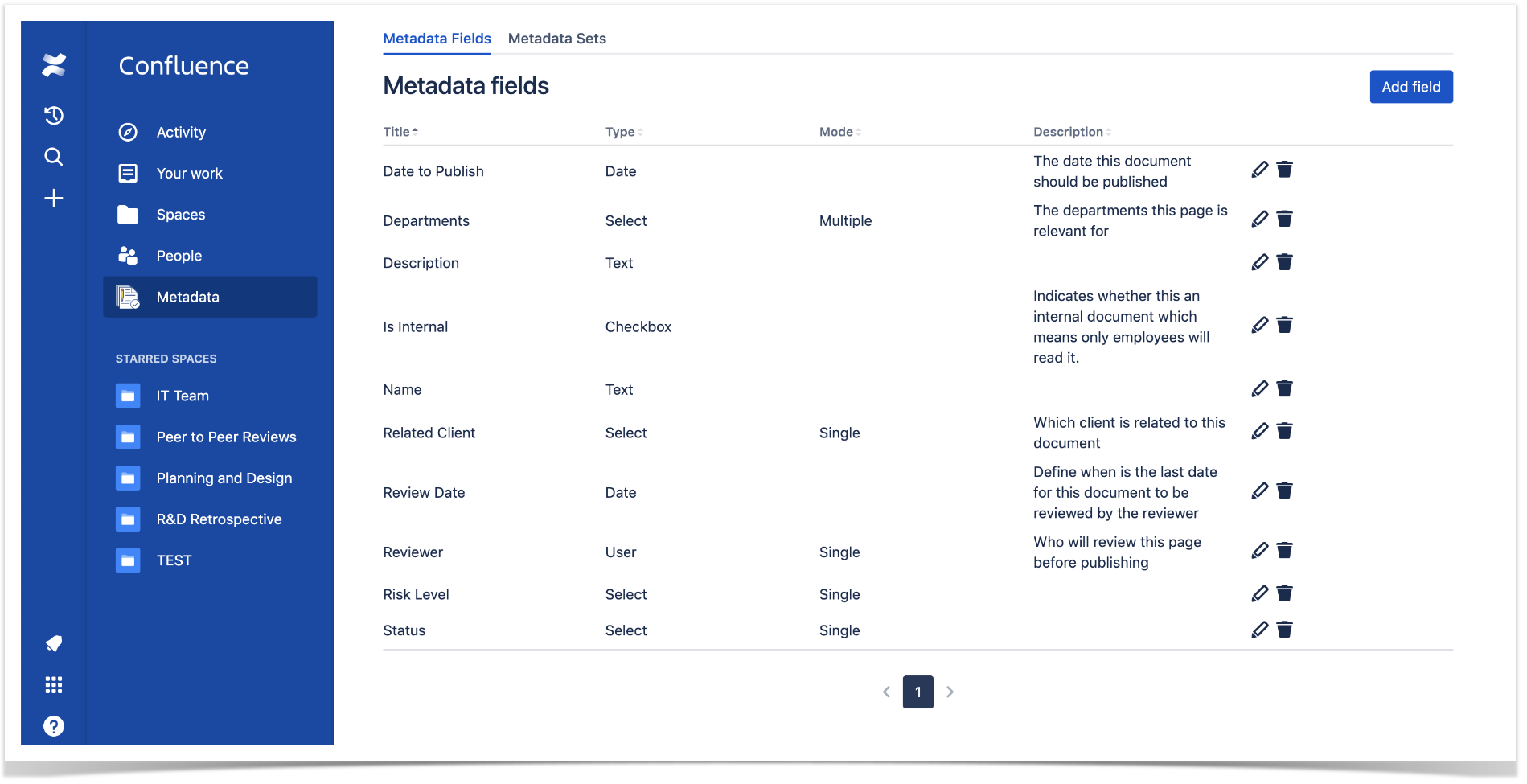 Your colleagues will use the predefined page structure.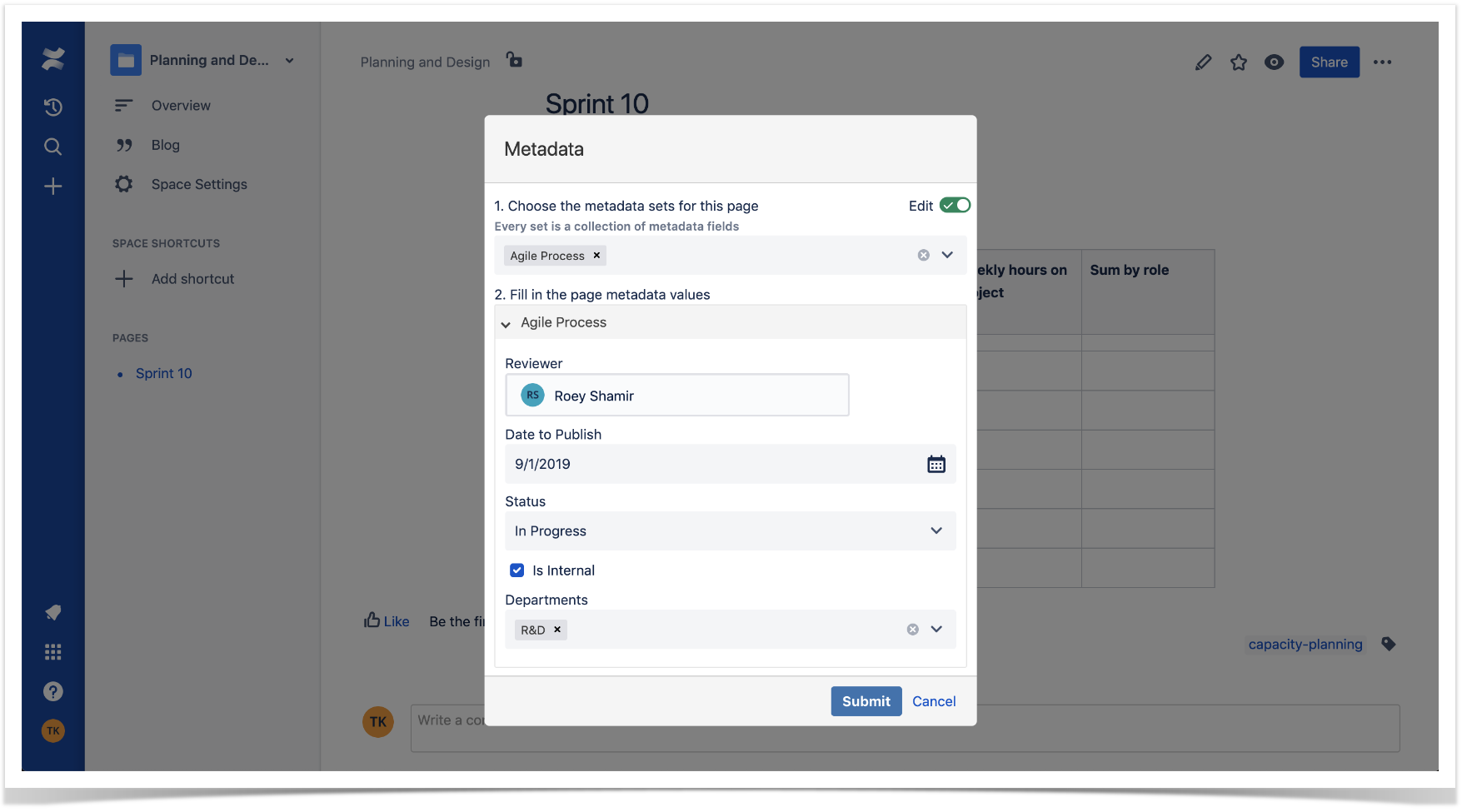 You can also use built-in macros if you want to display the metadata on your page, or you need to aggregate data from different pages. You can either show the metadata on a page or view a summary of multiple pages.
This solution will help your team not to get lost among thousands of Confluence pages.
Pricing: The Metadata for Confluence Cloud app pricing for Confluence Cloud starts at $10/mo for 20 users and ends at $1,535/mo for 5,000 users.
It can be challenging to find some information in Confluence. And it seems almost impossible to find an image. Image search for Confluence comes to the rescue. The best thing is that you can search for both images and thumbnails.
This app adds the Image tab to the search, and you just need to start typing the name of the file you are searching for. Moreover, you will have a preview of all images that match your search query, and you can filter the results by space, creator, and date.
This way, you can find the required Confluence page because search results are linked to the pages your images are attached to.
Use this app to make your Confluence search smarter.
Pricing: The pricing for Image search for Confluence Server starts from $75 for 25 users and ends at $4,200 for the unlimited number of users. 
Confluence administrators can delegate group management to the users they choose with the help of the Group Ambassadors for Confluence app. This way, the nominated group ambassadors can manage Confluence groups without administrative privileges.
Group ambassadors become group managers and can browse their current groups as members, rapidly add and remove users. However, administrators can restrict browsing in some groups ambassadors can see. These privileges can be granted and revoked easily. Administrators can check the list of current ambassadors in a blink of an eye.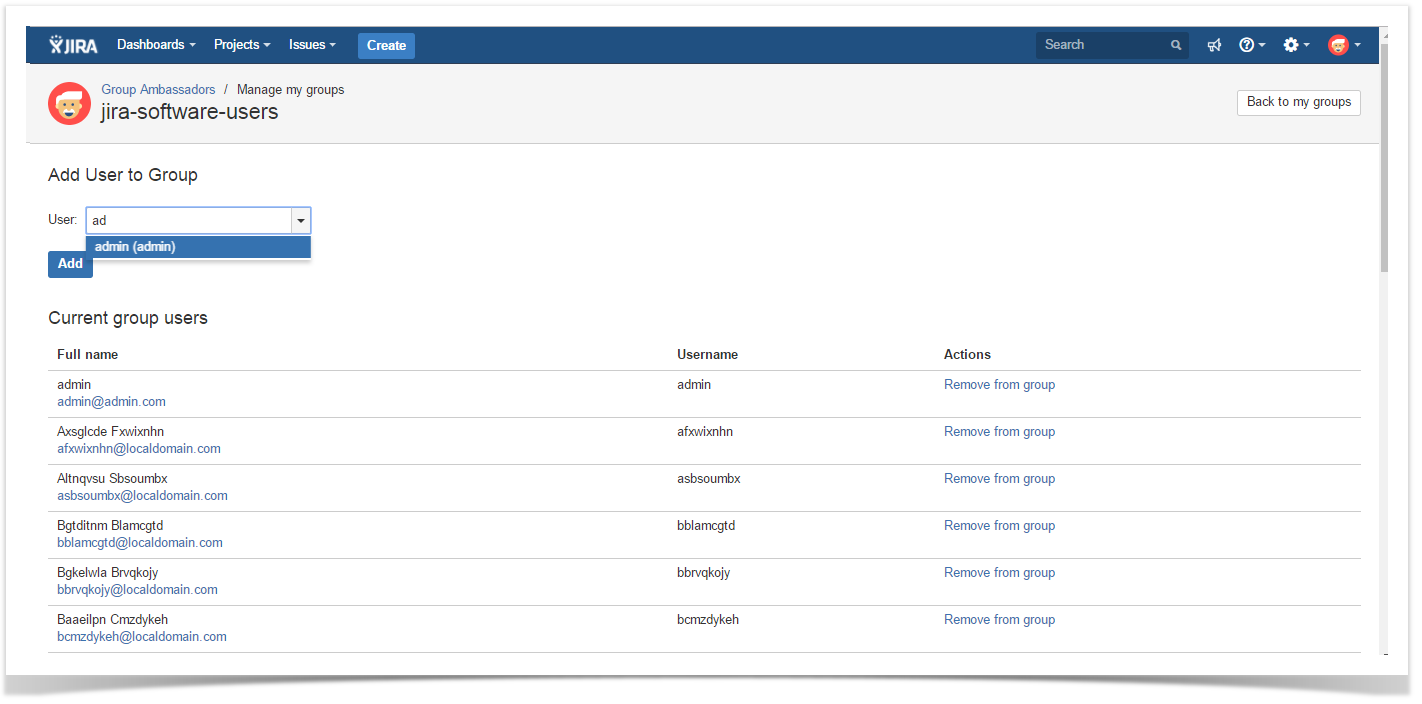 This app is also available for Jira. Administrators can focus on their tasks, delegating group management to their colleagues.
Pricing: The pricing for Group Ambassadors for Confluence Server starts from $140 for 25 users and ends at $8,000 for the unlimited number of users. The pricing for this app for Data Center starts from $1,250/year for 500 users.
Today, we use a lot of messengers and tools to communicate with our teammates. We need to discuss so many things about our work and team-building activities and, of course, make crucial decisions.
Team Decision for Confluence is a handy solution that you can use for voting, gathering your team's opinions right in Confluence. This app allows you to create simple polls right of different types:
Proposal
Check
Poll
Dot Vote
Score Poll
Time Poll
Ranked Choice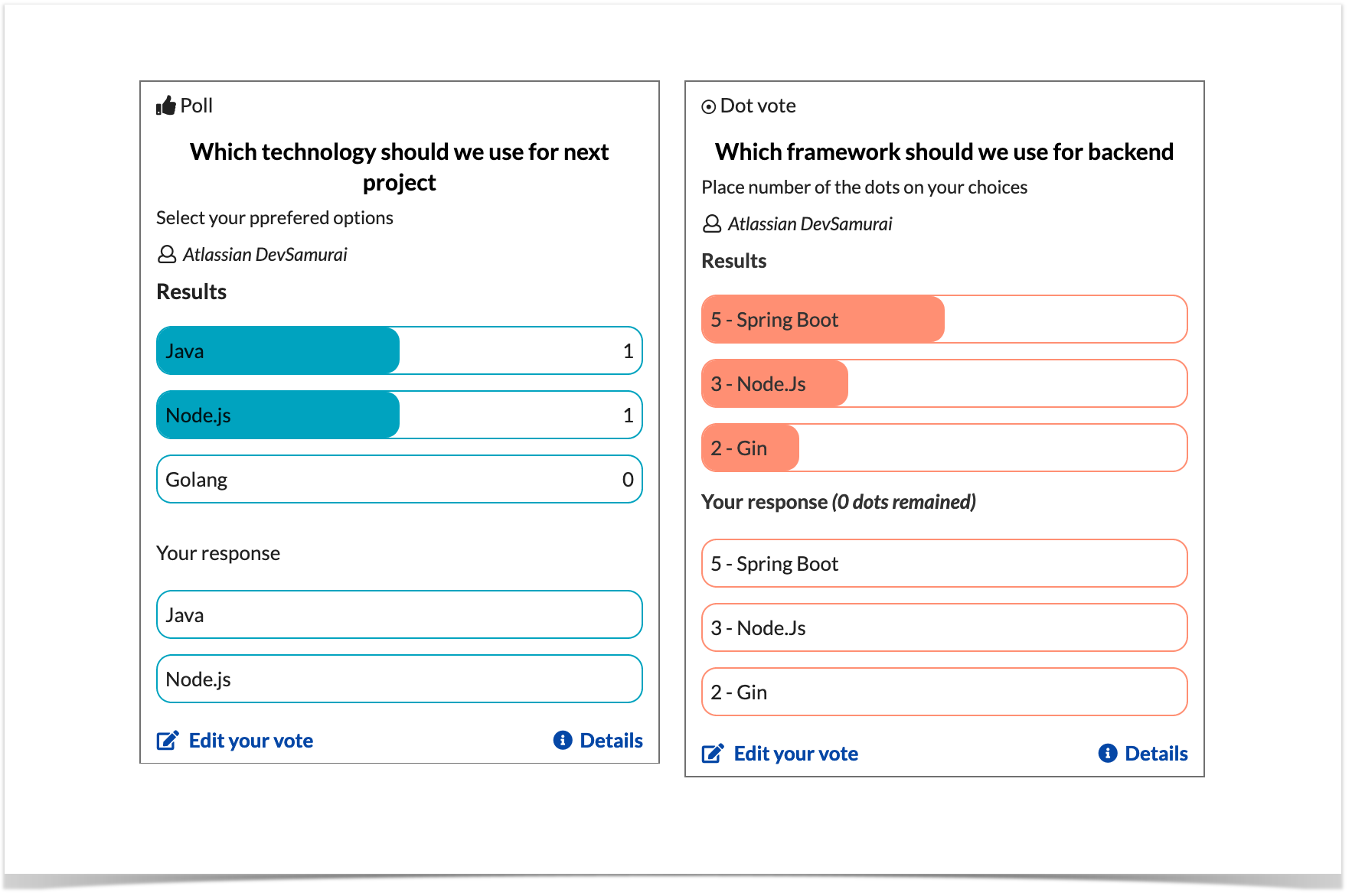 The great thing is that detailed results of any poll are available in Confluence that helps you make decisions together with your teammates faster and smarter. You can rapidly review and respond to these decisions.
This app helps you avoid multiple emails and nerve-racking meeting when you need to find common ground with your team.
Pricing: The Team Decision for Confluence app pricing for Cloud starts at $10/mo for 20 users and ends at $570/mo for 5,000 users.
HTML include macro for Confluence Cloud allows you to include and embed different types of HTML content right into your Confluence pages. With the help of this app, you can add custom HTML and Javascript code to your pages.
Moreover, you can create content with videos, various forms, and surveys.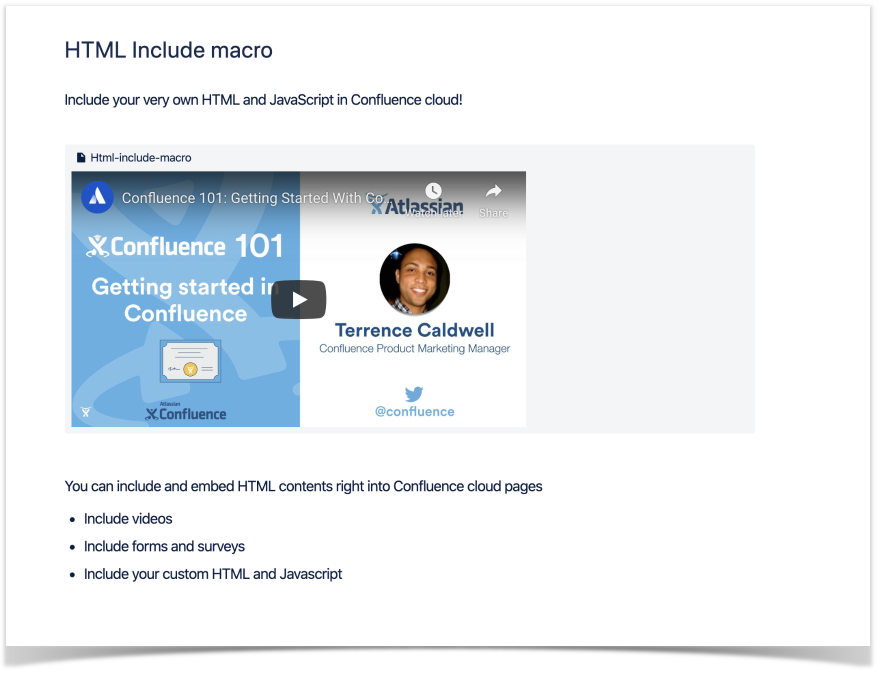 This simple app helps you create informative, useful content in Confluence.
Pricing: The HTML include macro for Confluence Cloud app pricing for Cloud starts at $10/mo for 20 users and ends at $570/mo for 5,000 users.
These were five of the new Confluence apps released in the first quarter of 2020. If you missed our previous list, check out apps that will help you power up your Confluence.
If you have any questions, feel free to comment on this blog post below. Don't forget to subscribe to email notifications about new blog posts in this series!