5 New Jira apps to Improve Your Performance at Work – Third Quarter 2018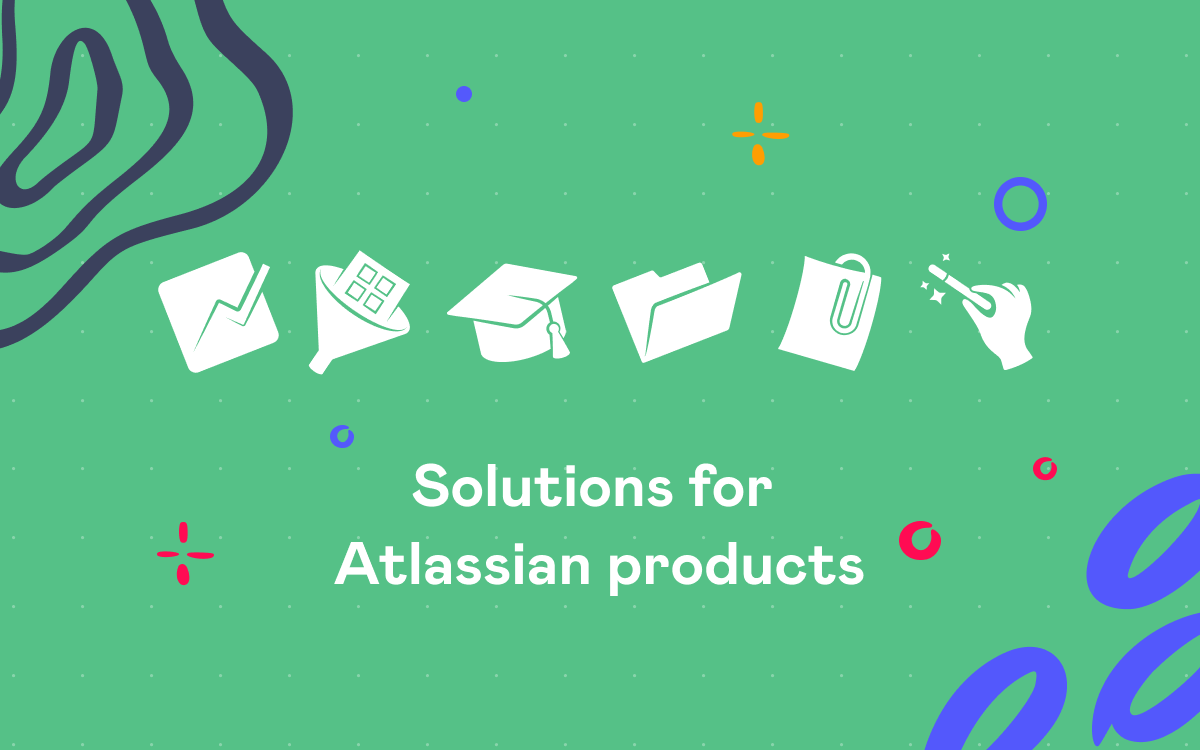 App vendors from all over the world are trying to improve and enhance our Jira experience. In fact, so many Jira apps come out every month that it's a bit difficult to keep track of them all. If you want to try something new, check out our new blog post to learn more about useful solutions for Jira. You can also read our previous selections for the best Jira apps in the first and the second quarters of 2018.
This quarter the Atlassian Marketplace increased by 134 new Jira apps. Searching through them all can be a chore. We decided to save you time and prepared our pick of the most interesting add-ons.
The best thing is that the first four apps in the list are free to use!

Adobe XD for Jira
Adobe XD for Jira is an app that wants to help creative teams share their latest design work with other stakeholders in Jira. The app does this by providing all users with a quick access to multiple prototypes or design specs right in Jira issues. This handy solution encourages designers add as many Adobe XD files as they want to discuss them with the team.
How does this app work? When you click the Share icon in Adobe XD, the plugin generates a prototype or design specs link. All you need to do is to paste the link into the Adobe XD box in Jira. Voila! Now all Jira users can easily view the attached prototypes.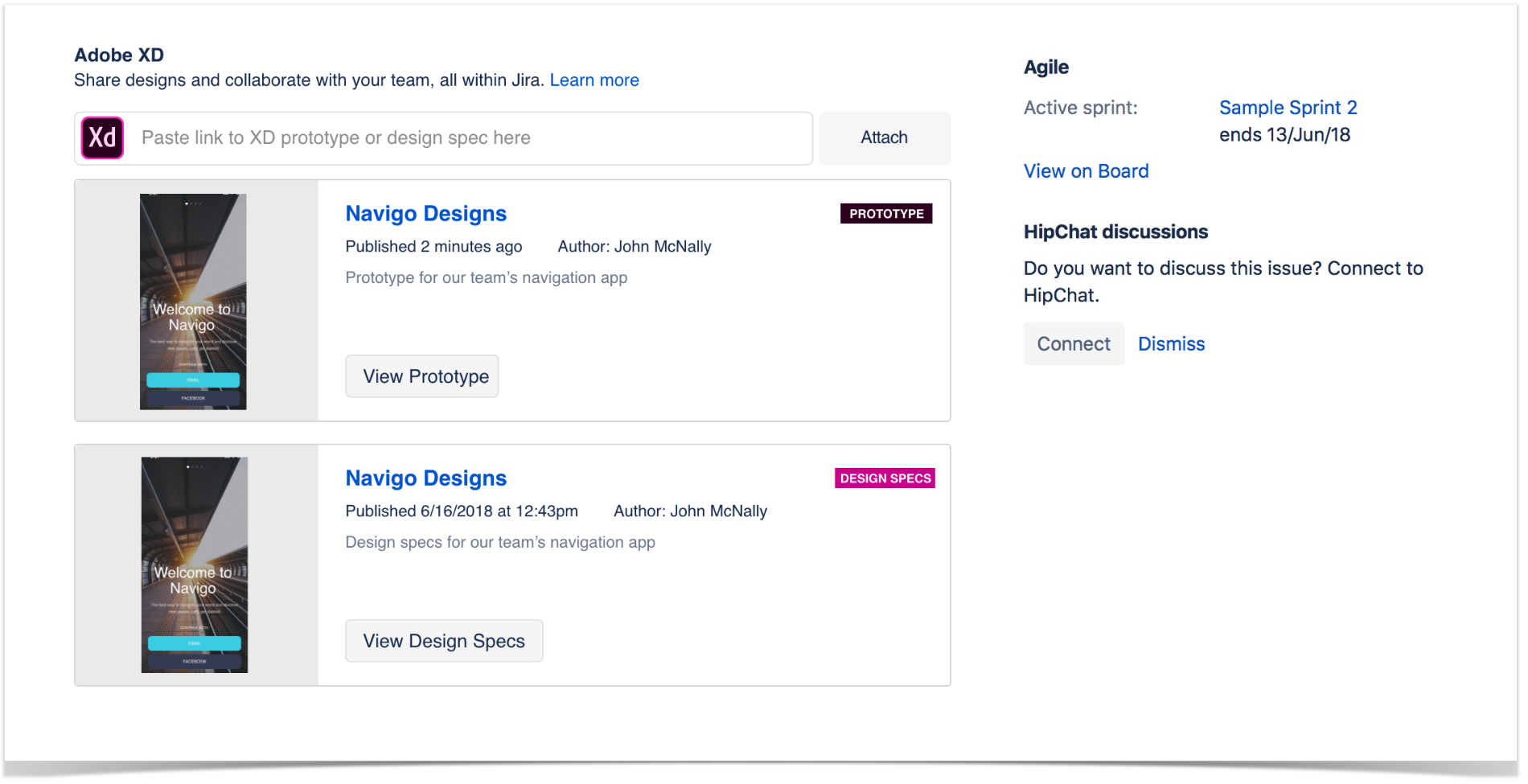 This app helps you a lot in software development and design process filling the gap between designers and developers right in Jira. It provides you with one place to keep, view and share your design work.
Pricing: Adobe XD for Jira Cloud is free to use.
OpsGenie
This fall Atlassian announced the acquisition of OpsGenie, one of the leaders in incident alerting that helps you plan ahead and stay prepared for service disruptions.
OpsGenie integrates with more 200 various platforms including Jira Cloud, JiraOps, and Slack. This flexibility allows you to combine data from any system and stay in control during incidents. Now you will receive notifications from all your systems in case of emergency. OpsGenie will process them and categorize each alert based on its importance and timing required to solve the issue.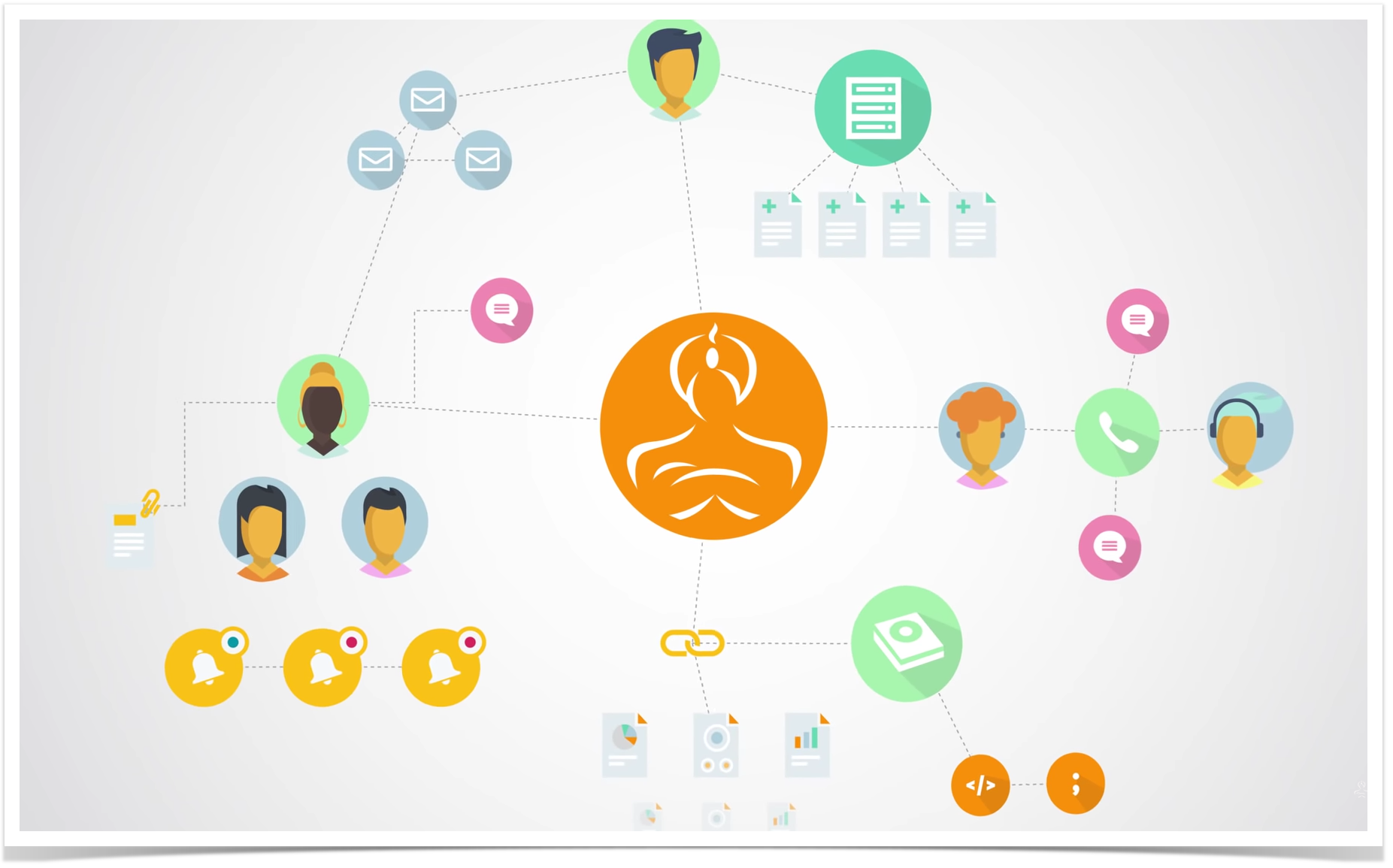 OpsGenie ensures that critical incidents are never missed and required actions are taken by the right team. This app alerts your team when the incident requires your attention. This way it helps you resolve critical issues in the shortest time:
Jira issues are just a click away from OpsGenie or the OpsGenie mobile app.
Jira users can keep track of the latest status information of their Jira issues in the OpsGenie Jira panel.
The OpsGenie app for Jira Cloud synchronizes information in all systems it's integrated with keeping everyone up to date.
Pricing: OpsGenie for Jira Cloud is free to use.
Color Cards for Jira
Color Cards for Jira is an app that visualizes your work on projects in Jira. Now you can highlight your issues on Scrum and Kanban boards based on JQL and field parameters. This means that this add-on helps you color your issues to quickly find the required one. You can also sort them out by:
Issue Types;
Priorities;
Assignee;
Queries (via JQL).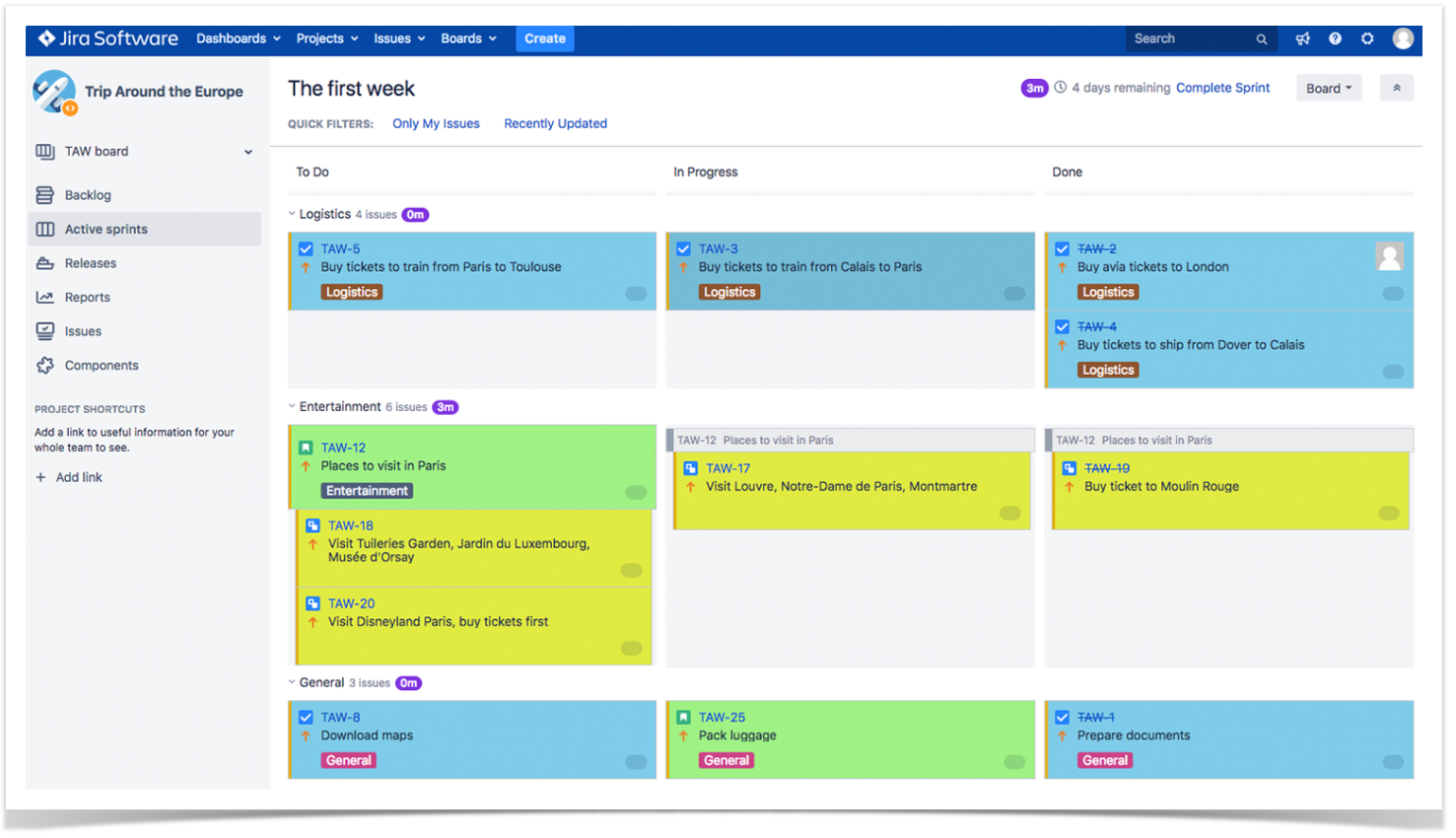 One of our favorite features is the option to assign a color by query result, which makes it easy to jot down things you need to do. Now you can highlight the issues you want to focus on having them always at hand.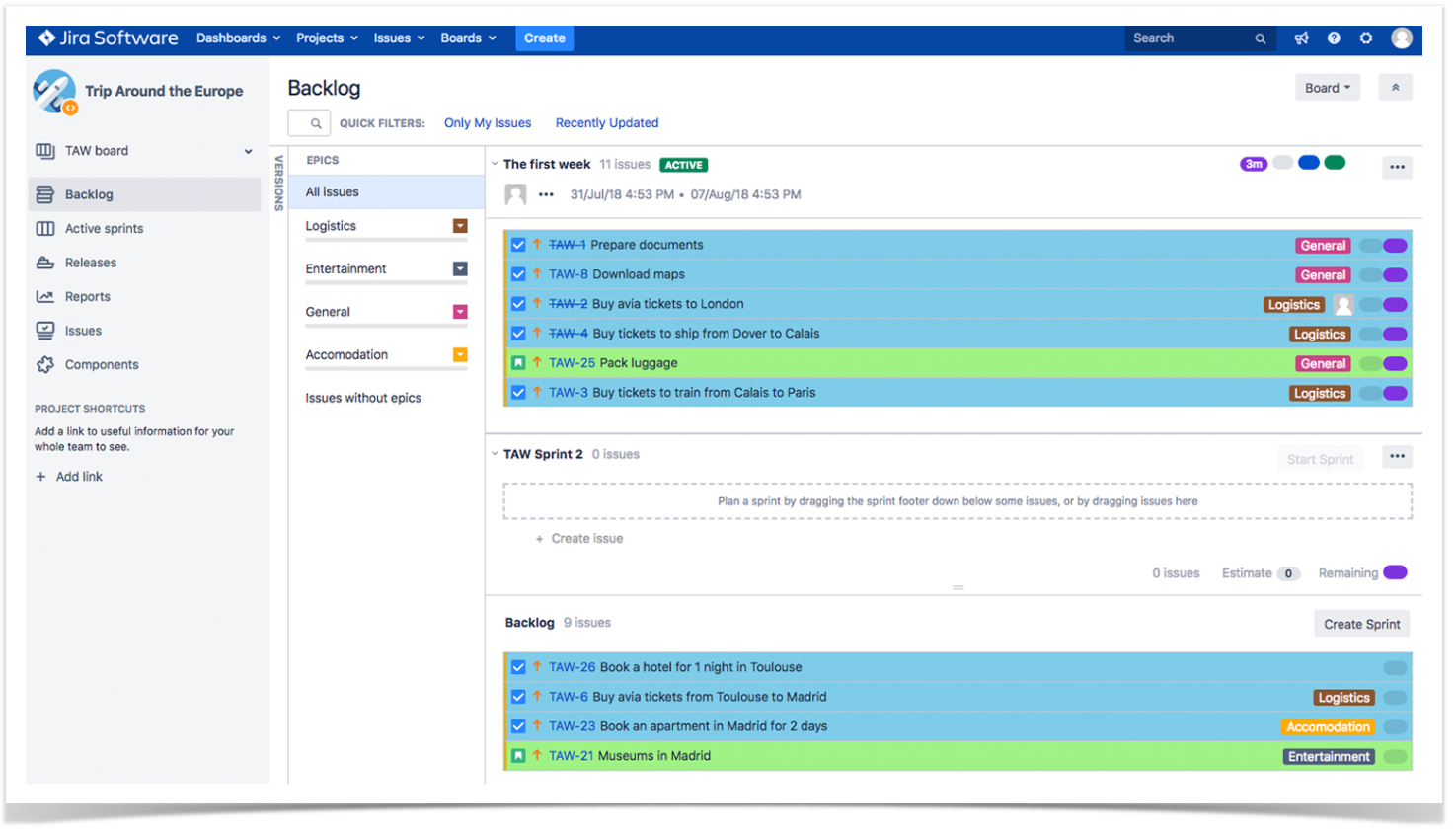 This simple app encourages you to get tasks done in a timely manner.
Pricing: Color Cards for Jira Cloud is free to use.
Issue Details for Jira Service Desk
Issue Details for Jira Service Desk is a simple and useful app that adds new fields and stats to the customer portal. Now you can view information about the assignee, the total time spent to work on the issue, and the people who opened the ticket within the last 10 minutes.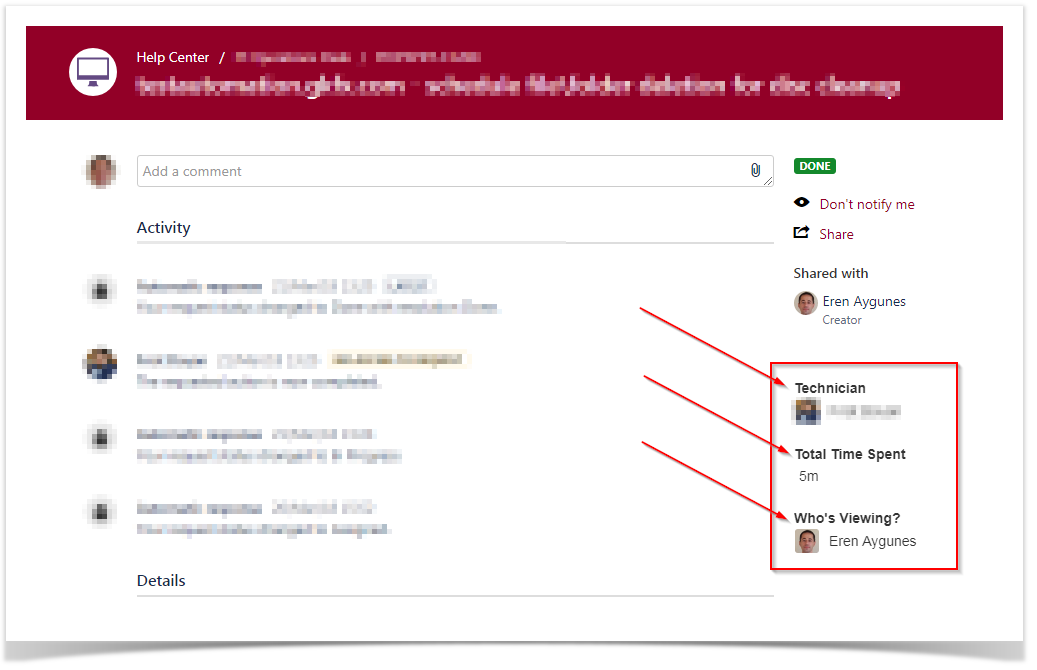 Now you can see who handles your tickets and how much time they spent to solve the issue.
Pricing: Issue Details for Jira Service Desk for Jira Service Desk is free to use.
Swanly – Release Timeline for Jira
Swanly – Release Timeline for Jira helps you orchestrate releases across multiple projects in Jira. This elegant solution allows you to plan releases, quickly detect project slippages, and customize release stages. All you need to do is to import the project you want to manage.
You can access any of your project releases on the timeline of the release management screen. You can also rename and color release stages of each project to fit with your team requirements. Easily update the status of your release stages (Pending, In Progress, Failed, Done).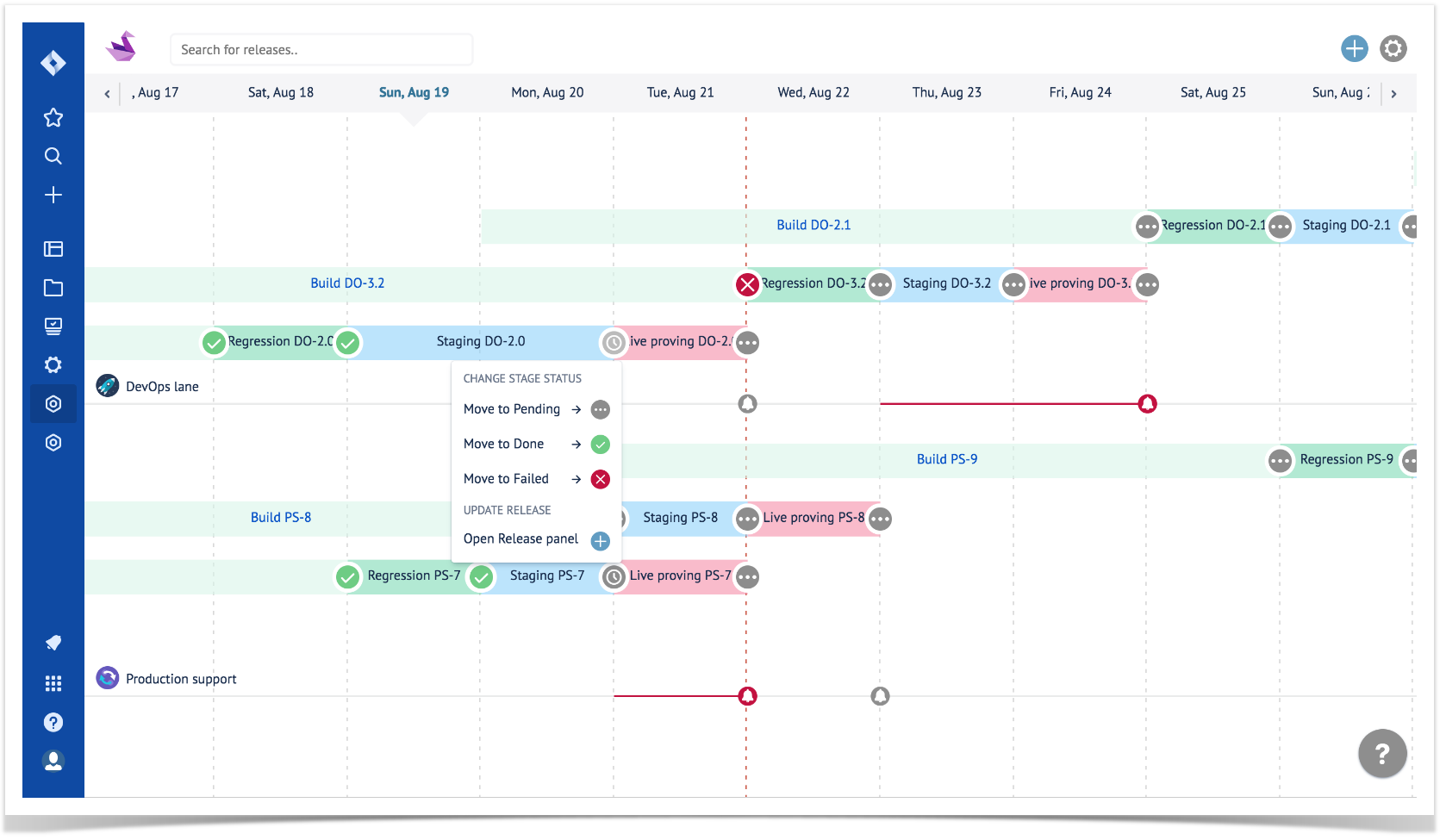 You can set dates for each release stage adding comments and completed versions of your project. In case you have a lot of information on your timeline, you can quickly search the required release typing the version name and the app will show you the filtered selection.
This useful app visualizes cases when many teams plan to go live the same day highlighting the timeline column and marks releases that fall short of expectation with a slippage trail.
Pricing: The Swanly – Release Timeline for Jira app pricing for Jira Cloud starts at $30/mo for 20 users and ends at $5,050/mo for 5,000 users.
We tried to stay as neutral as possible, picking these five apps that will help Jira users improve communication and work performance. Just give each one of them a fair trial! Feel free to add your own recommendations in the comments below.