5 New Confluence Apps to Refine Confluence Experience – Third Quarter 2019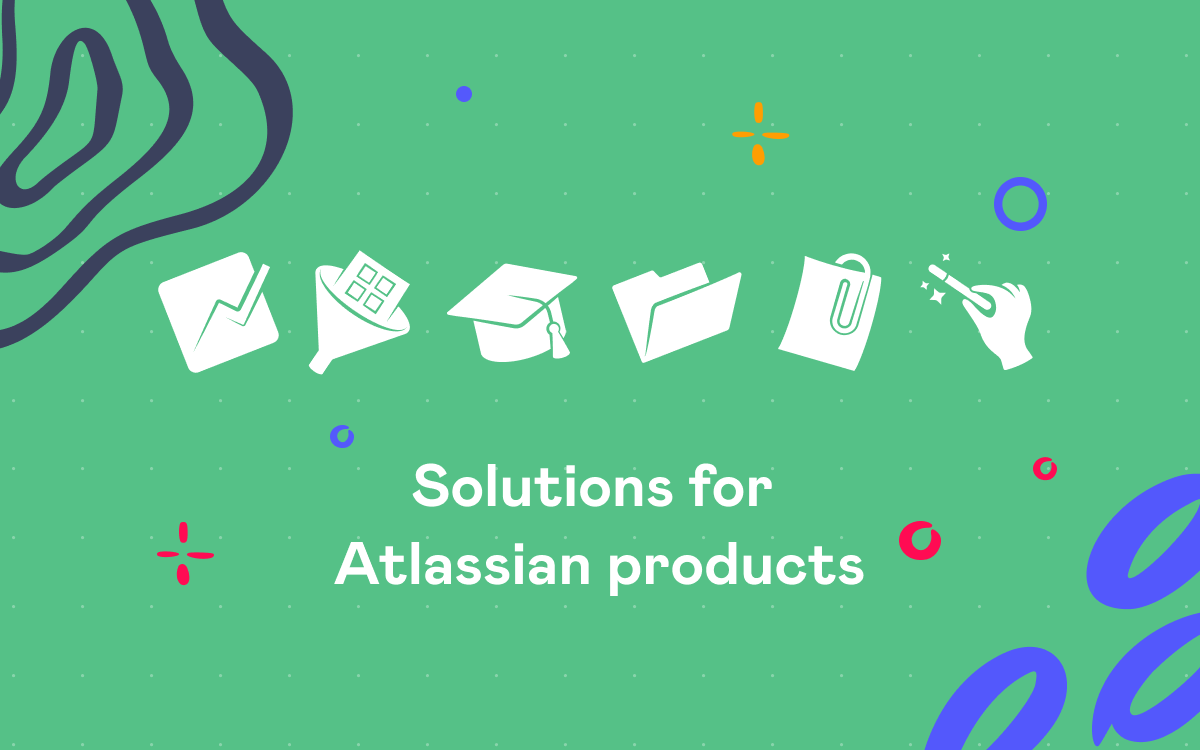 As we do every quarter, we present you with the five new Confluence apps we like most. We have created this list to help you discover apps that will increase your productivity at work.
So let's discuss each app in more detail and see some examples of how you can benefit from using these solutions.
Meetical Meetings for Confluence helps you sync your events in calendars with your Confluence pages. You can easily prepare and hold meetings, so your team always knows what's next. So how does it work?

Confluence page will be created based on your event in Google Calendar and the link to the event will be automatically added to the event description. If you decide to change anything, this information will be automatically updated in Confluence. This app allows you to track the attendance status of your colleagues right in Confluence.

This app groups recurring meetings and creates a parent report page keeping you up-to-date with all important events. This means that the overview of all your meetings is always at hand in Confluence. You just need to click the Meetings tab on the Confluence menu.
Use this solution to effortlessly schedule meetings with your teammates.
Pricing: Meetical Meetings for Confluence Server is free to use.

Page Templates Change History Control provides Confluence with a version control feature for templates. Now you can monitor and control changes of page templates in any Confluence space and Global page templates.
You can access the required information on a space level in the Space tools menu to have a detailed overview of page template history. You can also access the Global Templates History tab in the administration menu. In both cases, you will see the list of available templates. You can see the history of changes for each template in more detail: view the body of any template version, restore any version, or delete it.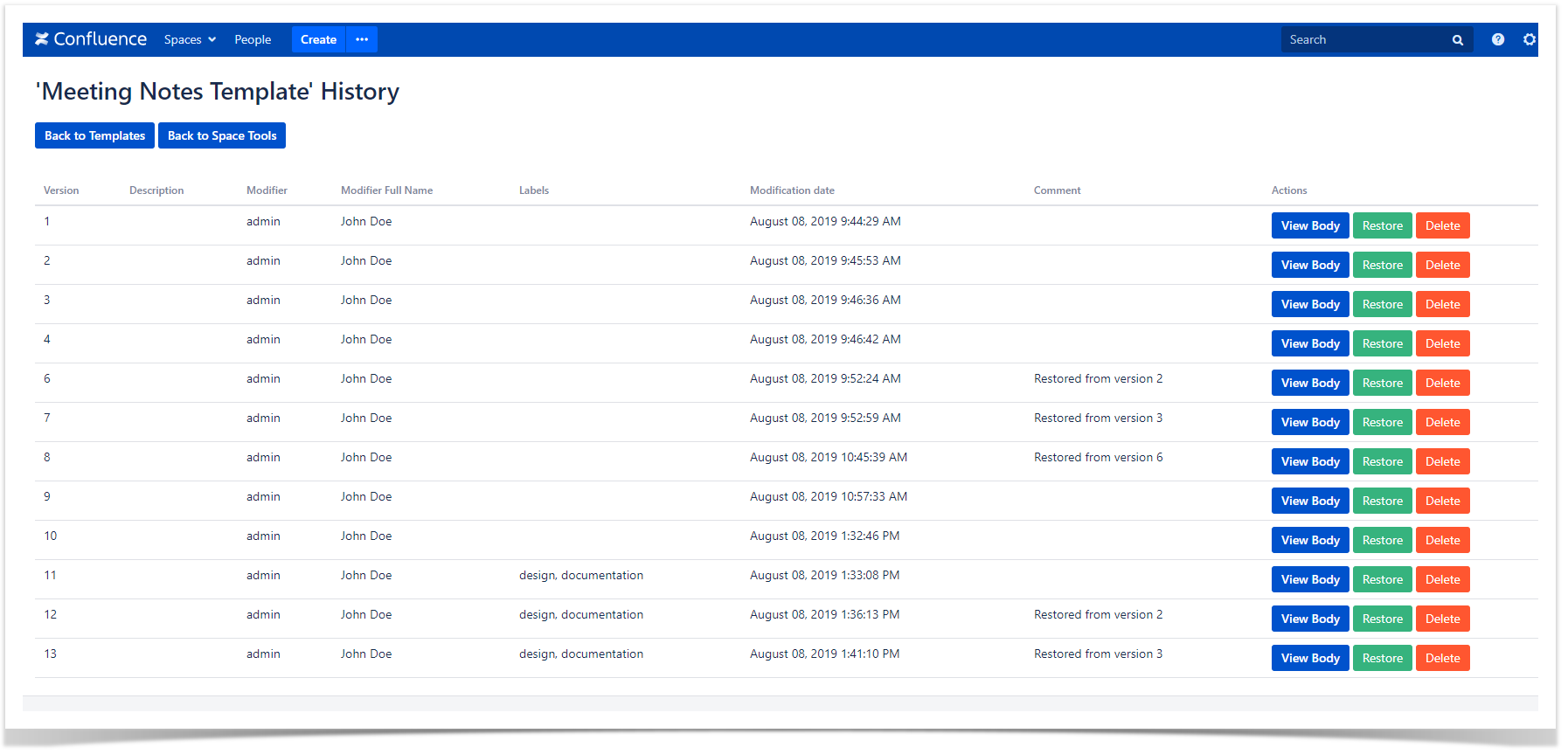 This app allows you to quickly get information about users who made changes, check when they did it, and view additional information.
Pricing: The pricing for Page Templates Change History Control Server starts from $15 for 25 users and ends at $500 for the unlimited number of users.
Navigator for Confluence allows you to populate the Confluence header with useful links to your top-visited or work-related sites. You can create a multi-level structure and rapidly group the required links.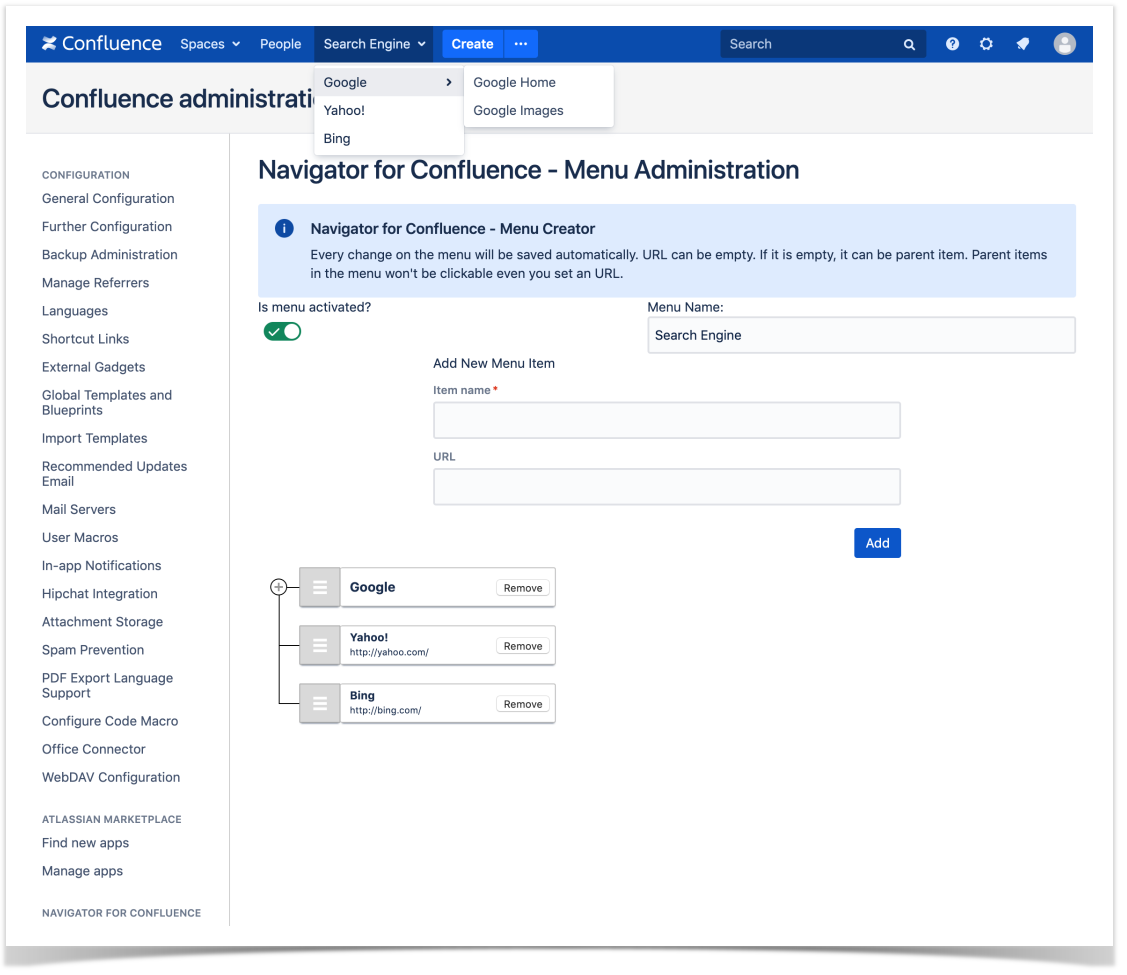 After installation of this app, visit the administration page to configure it properly. You can add as many items to the menu as you need; in this case, parent tabs are not clickable.
Pricing: The pricing for Navigator for Confluence Server starts from $95 for 25 users and ends at $1,770 for the unlimited number of users.
iFinder Universal Search for Confluence takes the search capability of Confluence to the next level. With this app, you will find the content you are looking for because it doesn't just search within Confluence. You can connect various tools you are using internally (like file shares, Jira, SharePoint, Office 365, and more)  to Confluence. In this case, the app will also search within these applications.
The app indexes Confluence spaces, pages, blog posts, comments and attachments including their access rights for later full-text search. Users can only access information in accordance with their user roles and rights.
iFinder provides users with a powerful searchbar that autocorrects and autocompletes your quires. This app allows you to view and informative list with your search results with highlights, useful filters, search tabs.
You can use this solution to power up your Confluence and make your search experience more pleasant.
Pricing: The pricing for iFinder Universal Search for Confluence for Data Center starts from $4,000/year for 500 users.

vSearchHighlighter is a simple tool that highlights the word you are searching for within the page. This app provides users with a simpler and more powerful search experience in Confluence. When you search for something in Confluence, you need to choose the required Confluence page in the search results and the app highlights every occurrence of the search term within the page.
It can be useful when you need to edit a long page in Confluence, you can easily find specific terms.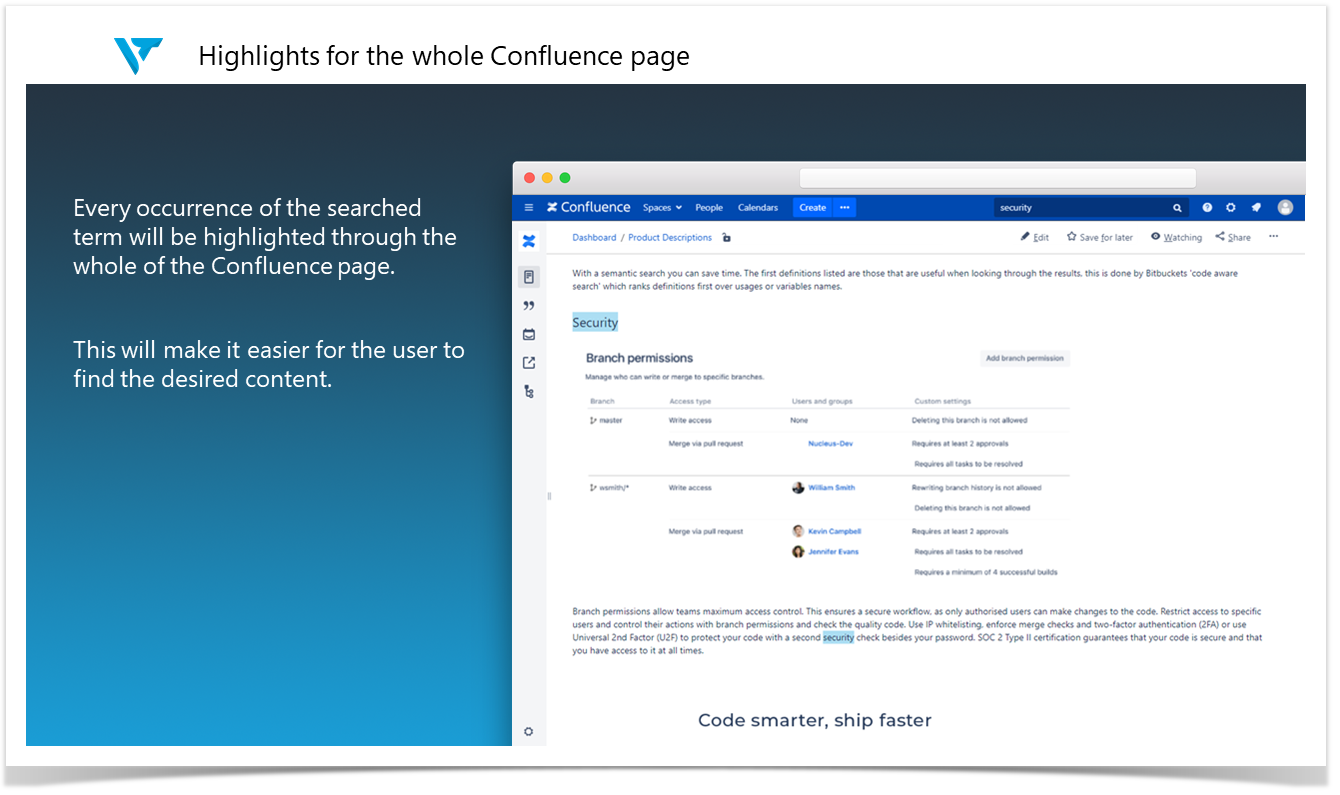 This app enhances your search experience when you need to find any information in Confluence.

Pricing: The pricing for vSearchHighlighter Server starts from $57 for 25 users and ends at $1,062 for the unlimited number of users.
We hope that you will find all these solutions useful for your team and reveal their potential for getting work done most productively and effectively.

If you have any questions, feel free to comment on this blog post below. Don't forget to subscribe to email notifications about new blog posts in this series!