5 New Jira Apps to Improve Team Collaboration – Fourth Quarter 2017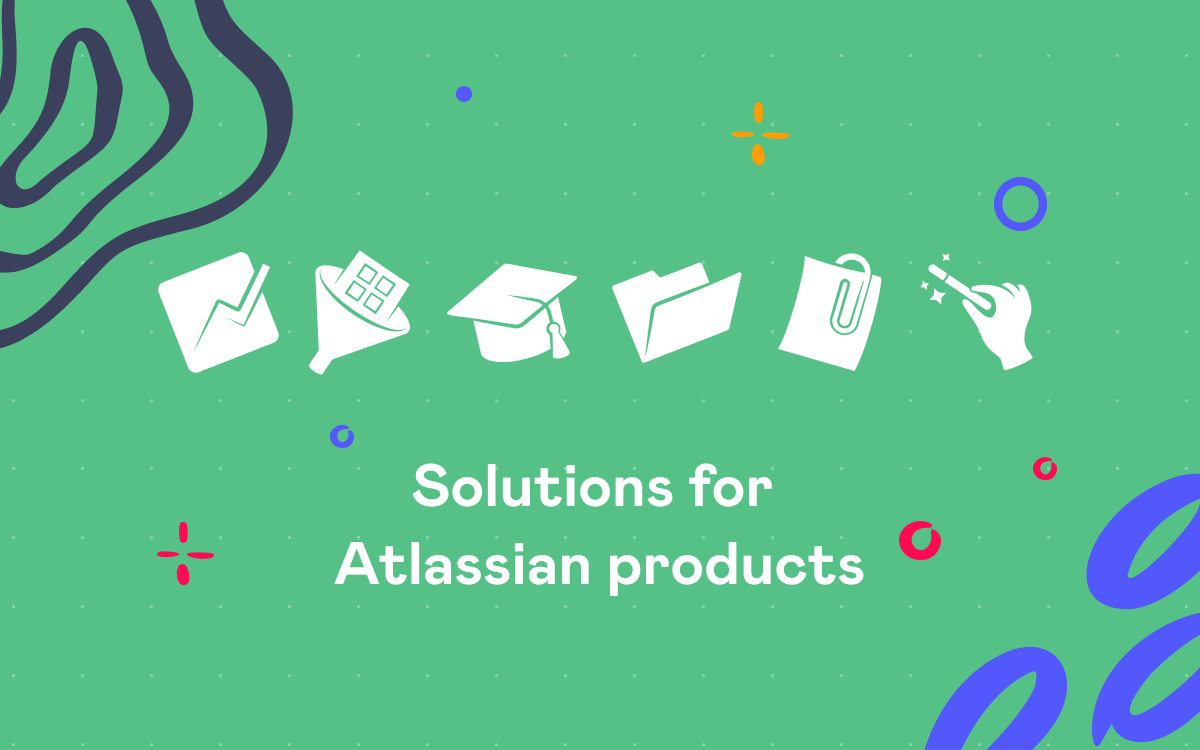 We have reviewed more than 100 new Jira apps of the fourth quarter 2017 and want to share our top five best tools with you. You can check our previous posts featuring Jira apps that appeared on the Atlassian Marketplace in the first, second, and third quarters of 2017.
Here is the new list of our favorites released in October-December of the past year:
Now let's see how these useful solutions for Jira can help you improve your performance at work.
This app allows you to integrate your Google Drive documents with your Jira dashboards. So you can add any Google Doc, Google Slide, or Google Sheet to your current dashboard. Just click the Add gadget button, choose the Google Doc Embed Gadget for Jira, and paste the Google Doc link.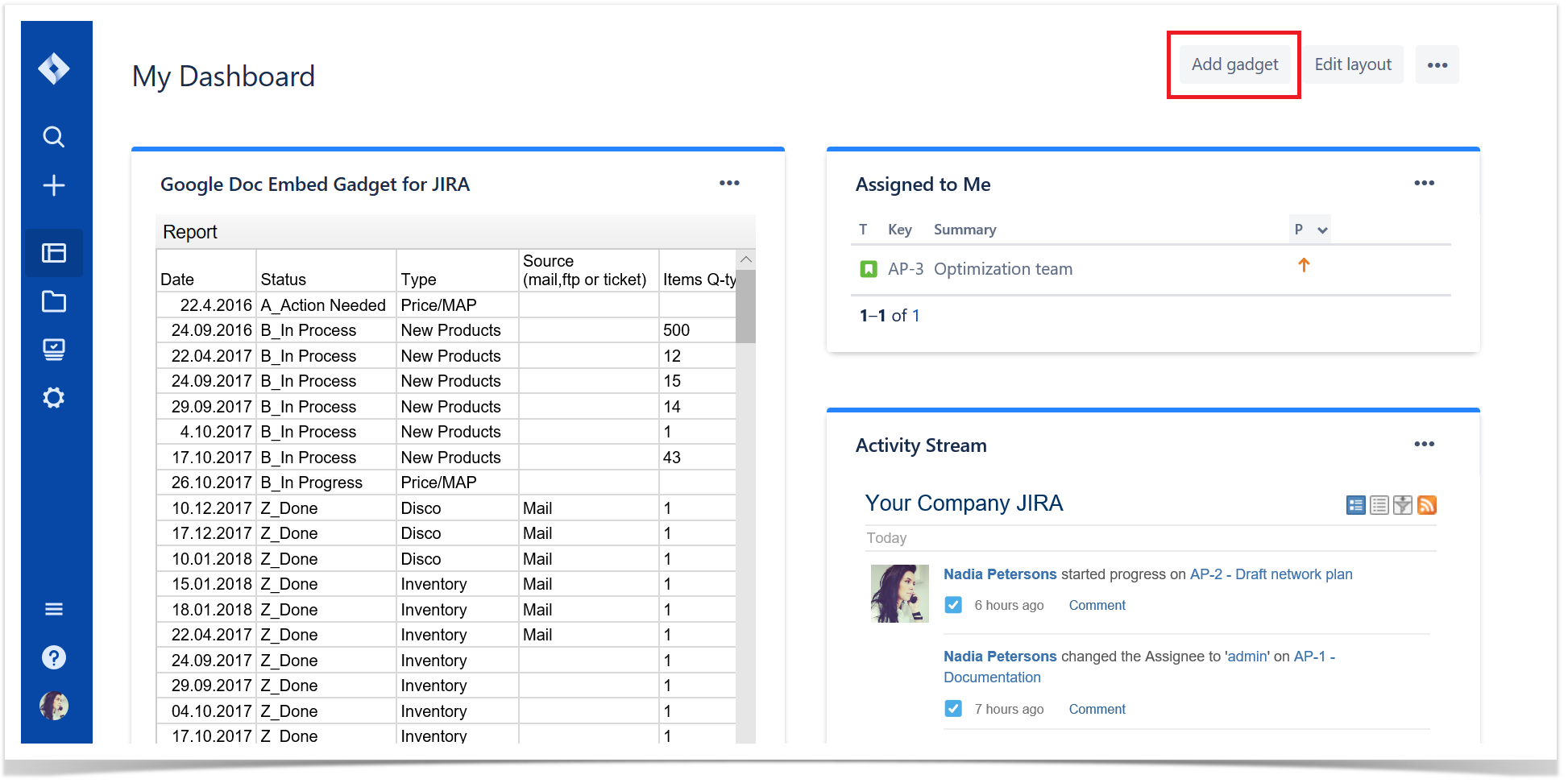 The coolest thing is that you can add both non-editable and editable versions of your documents to the dashboard. If you add a link that displays an editable version of your document to the gadget, you can edit it right in Jira or open it in Google Drive.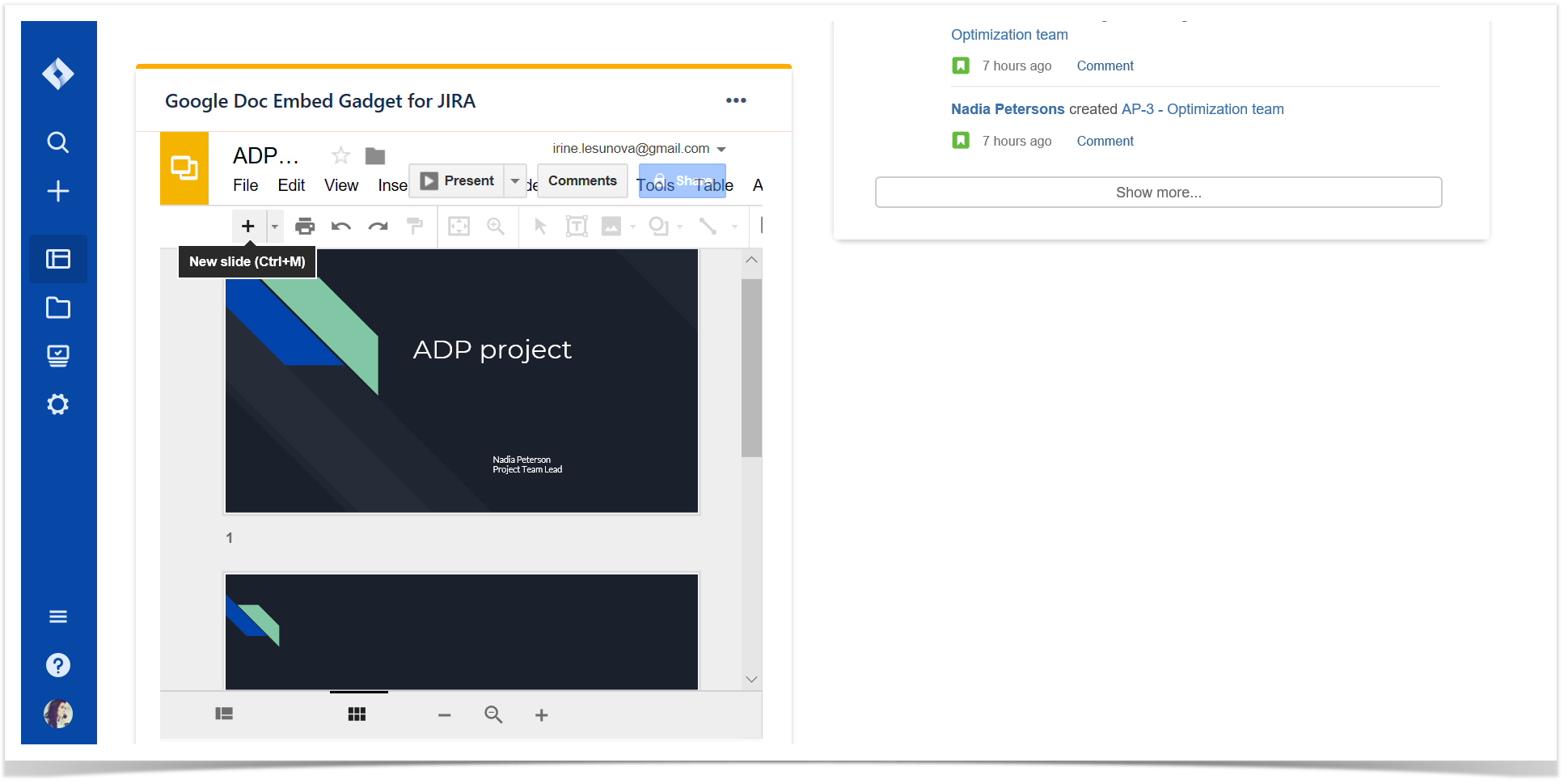 You can add as many gadgets as you need. These gadgets are draggable so you can easily rearrange them the way you want.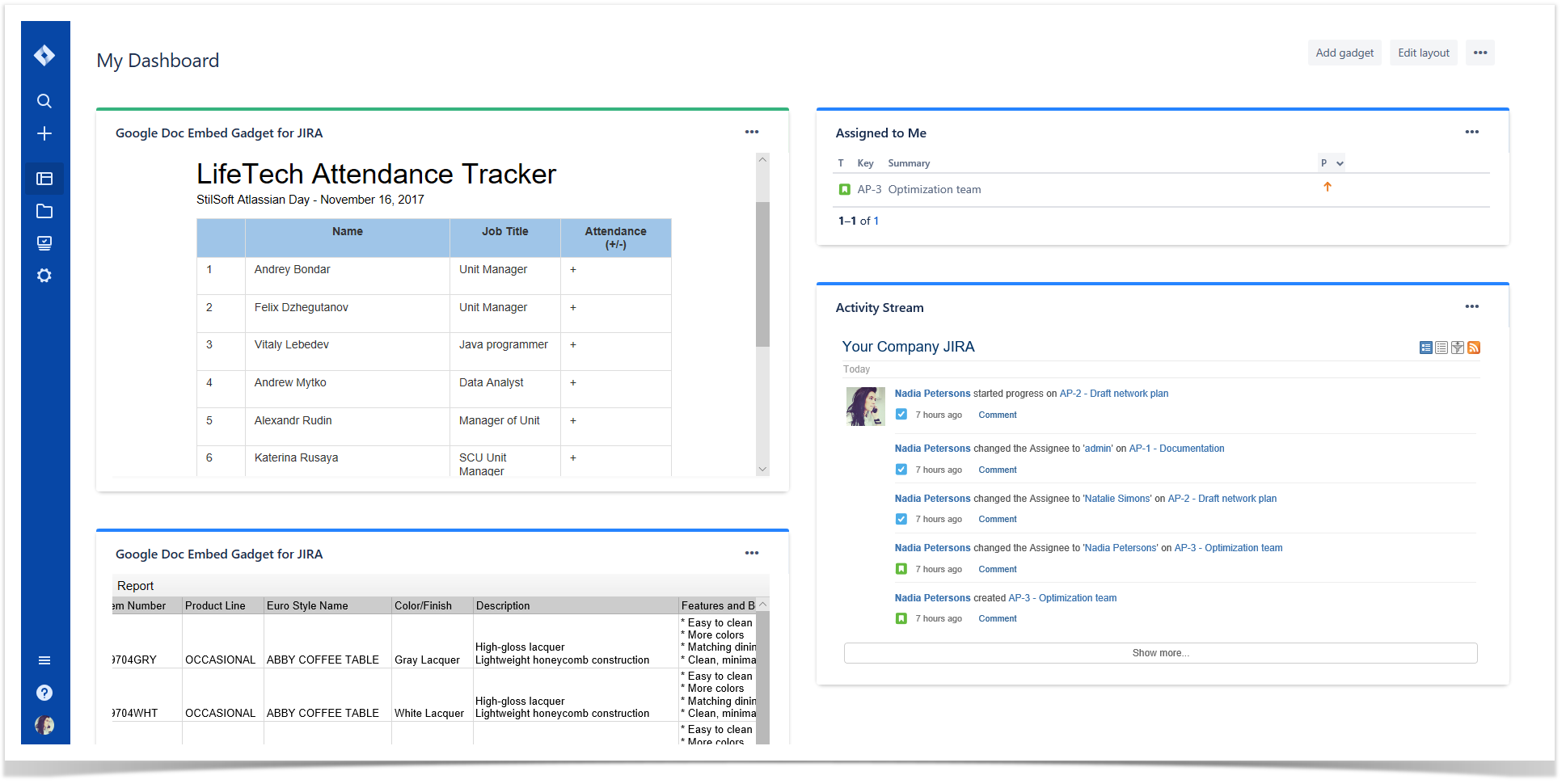 This useful tool helps you embed different checklists, presentations, and any other important information related to your project within any Jira dashboard. It enhances your team collaboration because now you can work together with your colleagues within one gadget with no need to leave your dashboard.

Pricing: The app price starts at $25/mo for 20 users and ends at $675/mo for 2,000 users.
This app for Jira Server lets you record voice messages and add them to any Jira ticket on the fly. You just click the Record Voice button and start talking to record your voice note.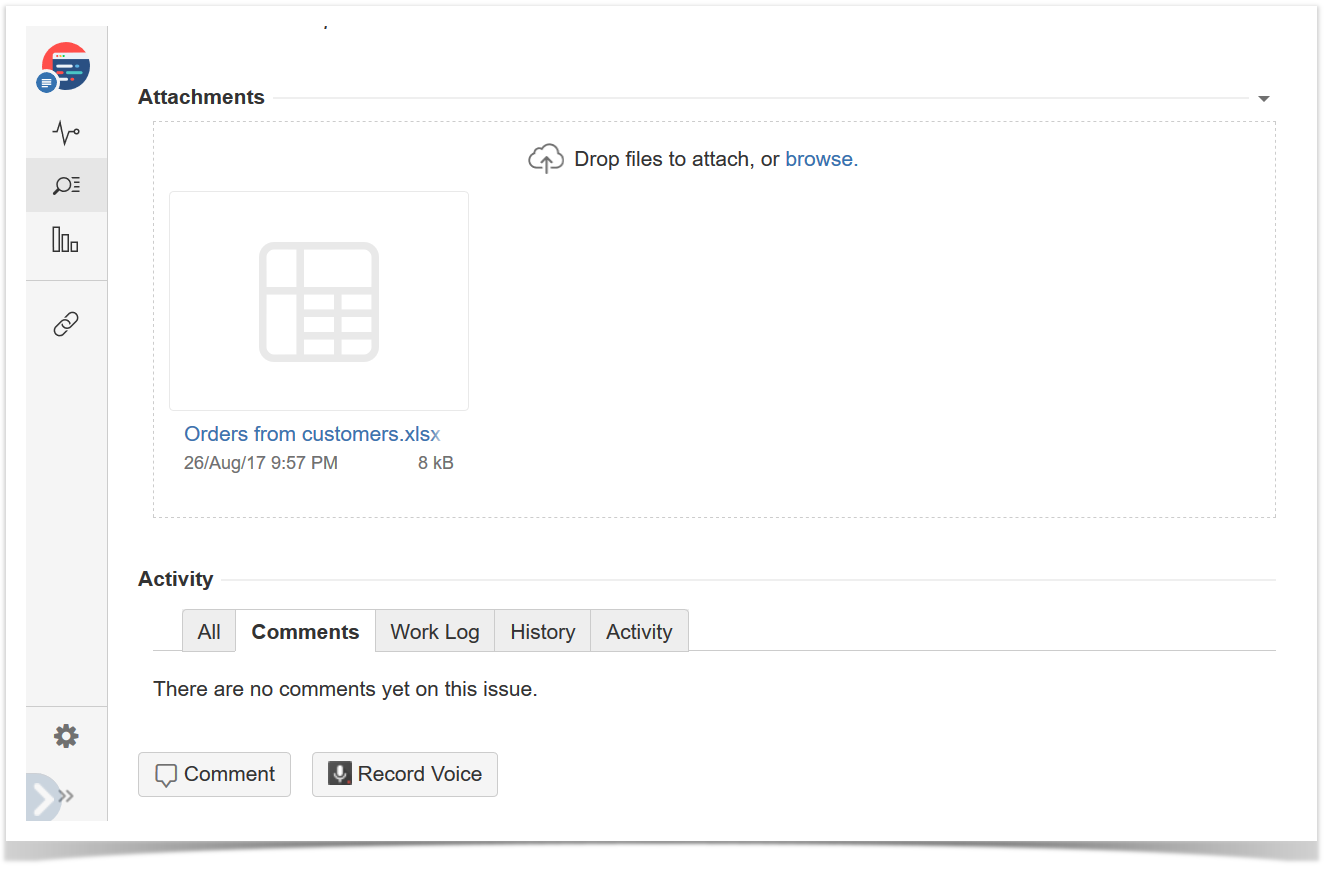 The Voice Recorder app automatically adds your voice message to the attached files. You will also see the link to this file in the comments. Note that you might have to install some codecs to play the files in WAV format.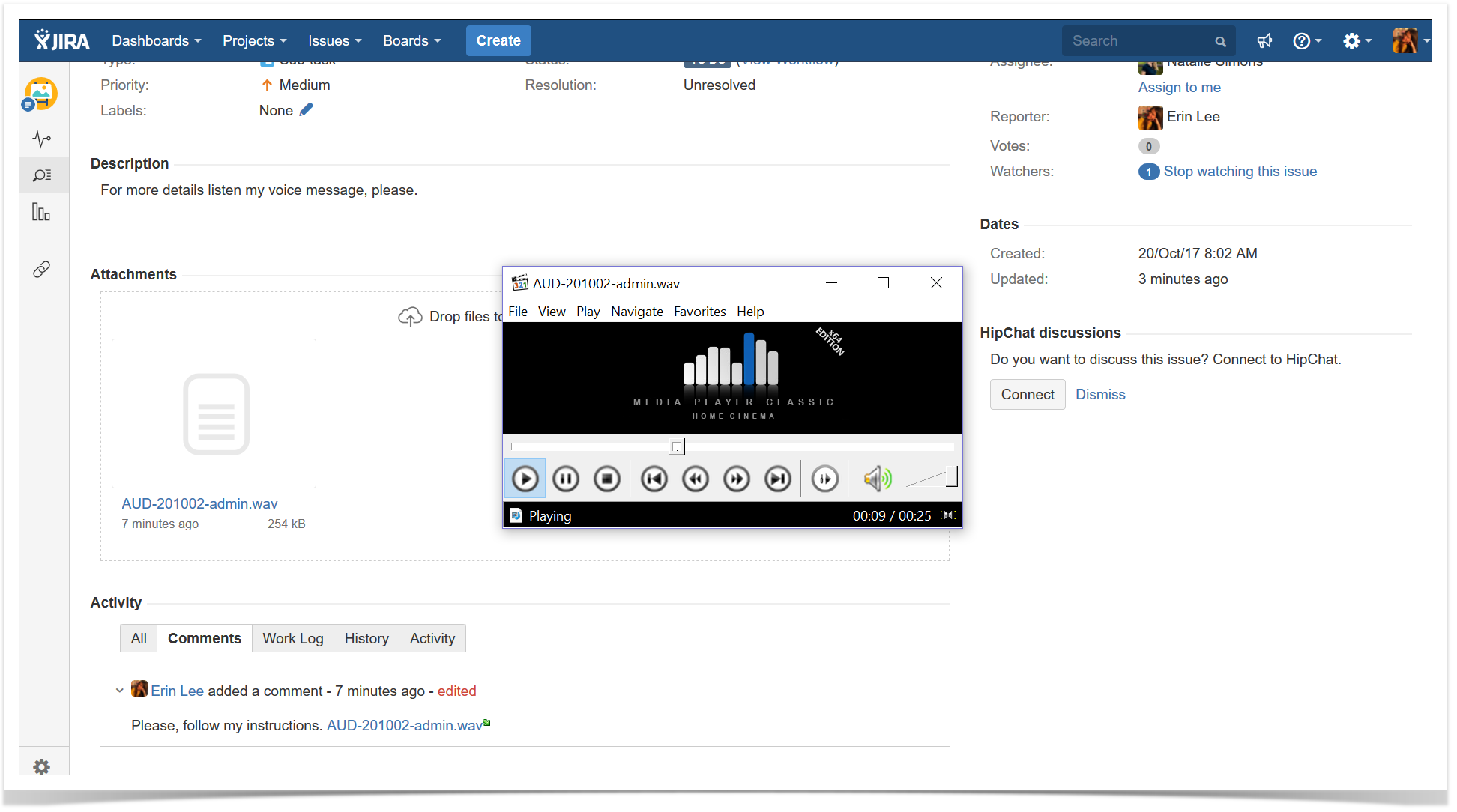 You can significantly improve your team performance with the help of this solution. Now you can record different instructions, ideas and quickly share them with your colleagues.
Pricing: The price of this add-on starts from $25 for 25 users and ends at $1,000 for 10,000+ users.

Workflow Plugin Information will be useful if you install many add-ons to your Jira instance. It helps you check which plugin has installed post functions, conditions, and validators.
After installation of this tool, you will see one more column that provides you with the required information.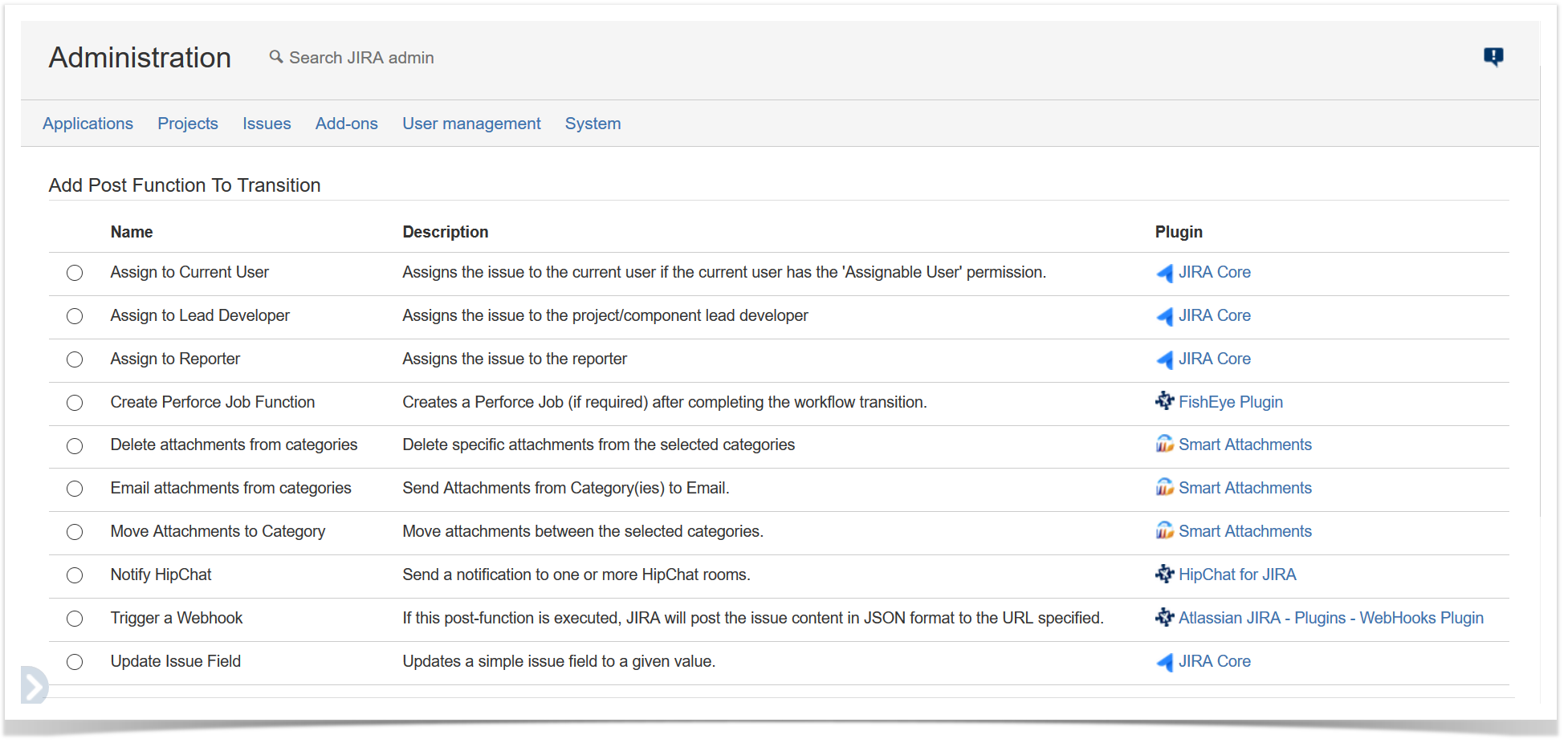 This simple tool provides you with the easiest way to get description of your apps during transition.
Pricing: Workflow Plugin Information for Jira Server is free to use.

While working with multiple files in Jira, you may face some problems when looking up for the necessary attachment. Apwide File Field can be a nice solution, if you want to improve your attachment management in Jira.
This app allows you to create additional custom fields to store documents in your Jira task. You can add one file per field and add as many fields as you need.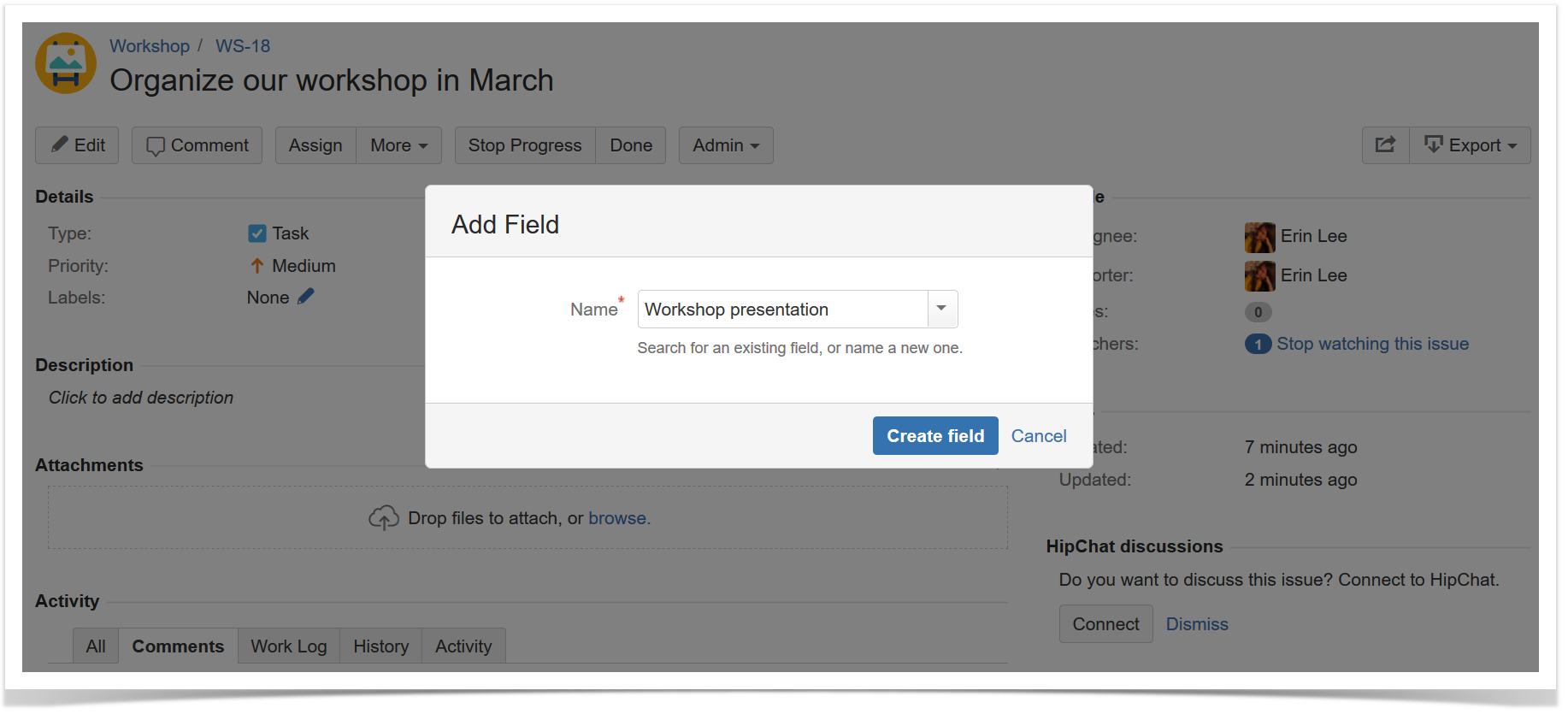 You can download files of different formats.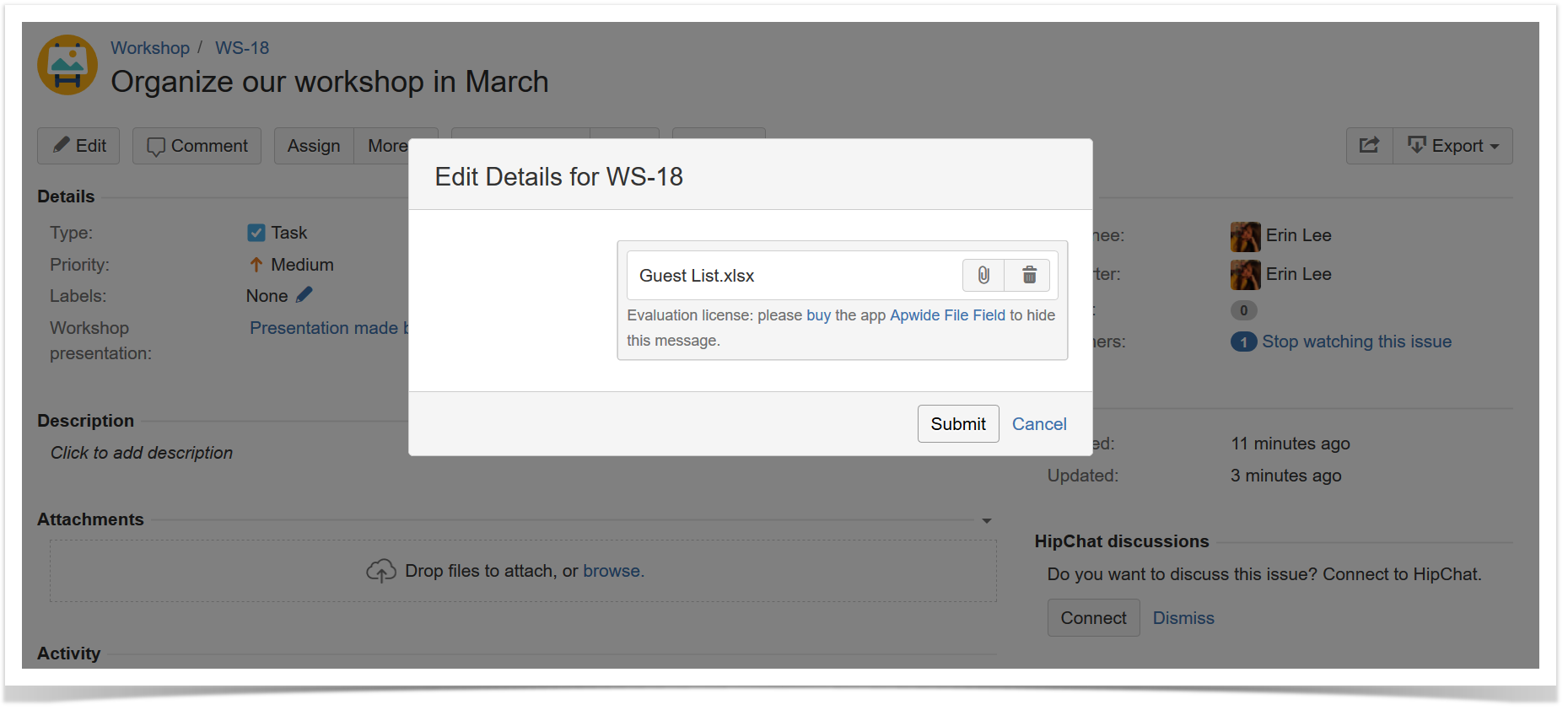 The files you upload to the custom fields are not stored in your attachments to avoid confusion. This helps you structure your documents. You can open and save them by clicking on the name of the required file.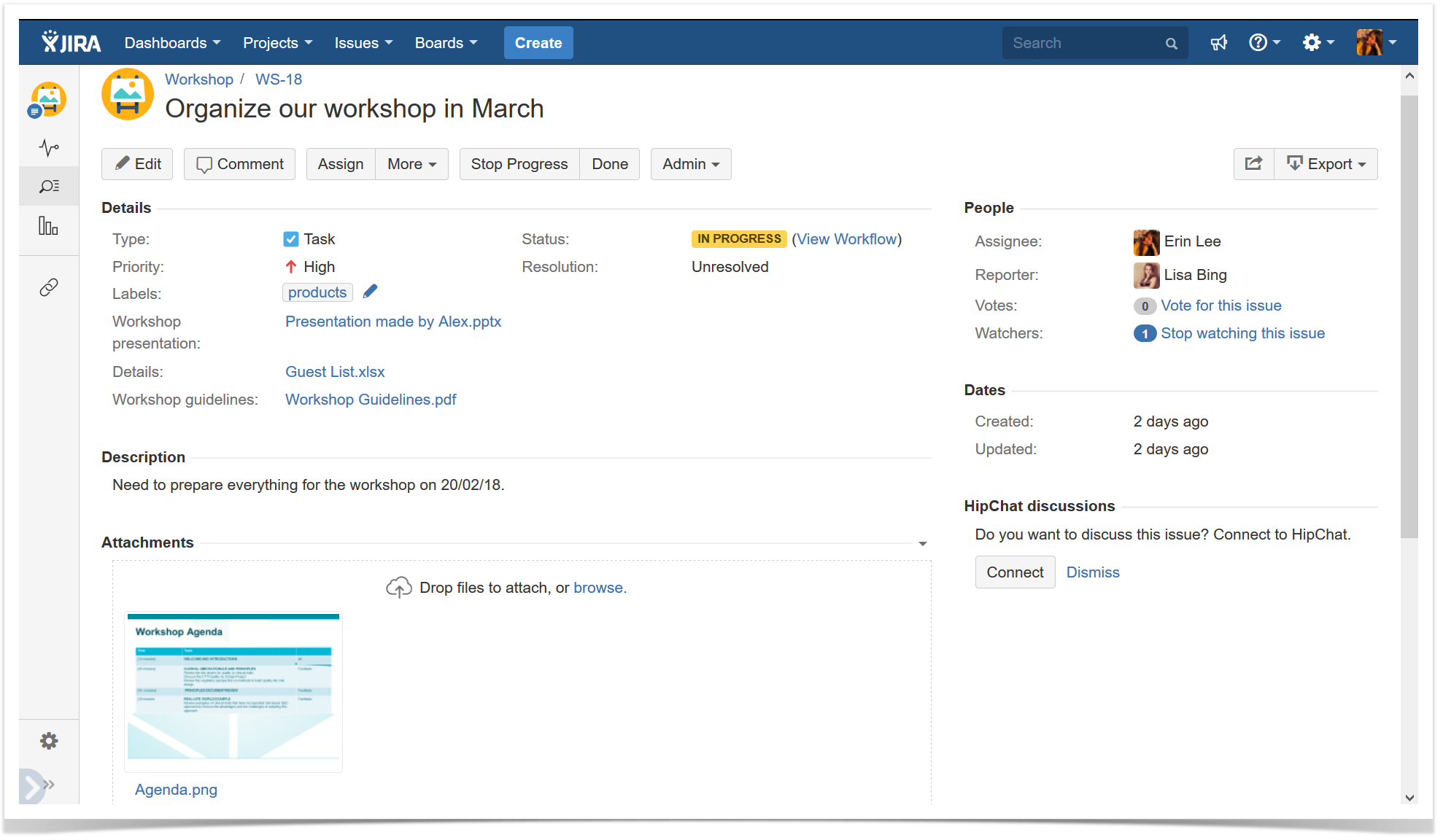 This add-on also allows you to use the standard features of custom fields. For example, you can make the document mandatory in your workflow.
If you want to level up you attachment management and create categories with access restrictions for your project, perform bulk operations on several documents, or email files to your colleagues, you may like to try Smart Attachments.

Pricing: The pricing for the Apwide File Field app starts from $10 for 25 users and ends at $100 for 10,000+ users.

The Workboard app is a handy tool with sophisticated features. It will make your life much easier helping you visualize and manage your sub-tasks on one useful board that shows all the sub-tasks connected to the issue in a row. You can add as many sub-tasks as you need right on the board.
The board provides you with a graphical indication when the issue contains description, attachments, and comments. If you need more detailed information just hover over the required icon.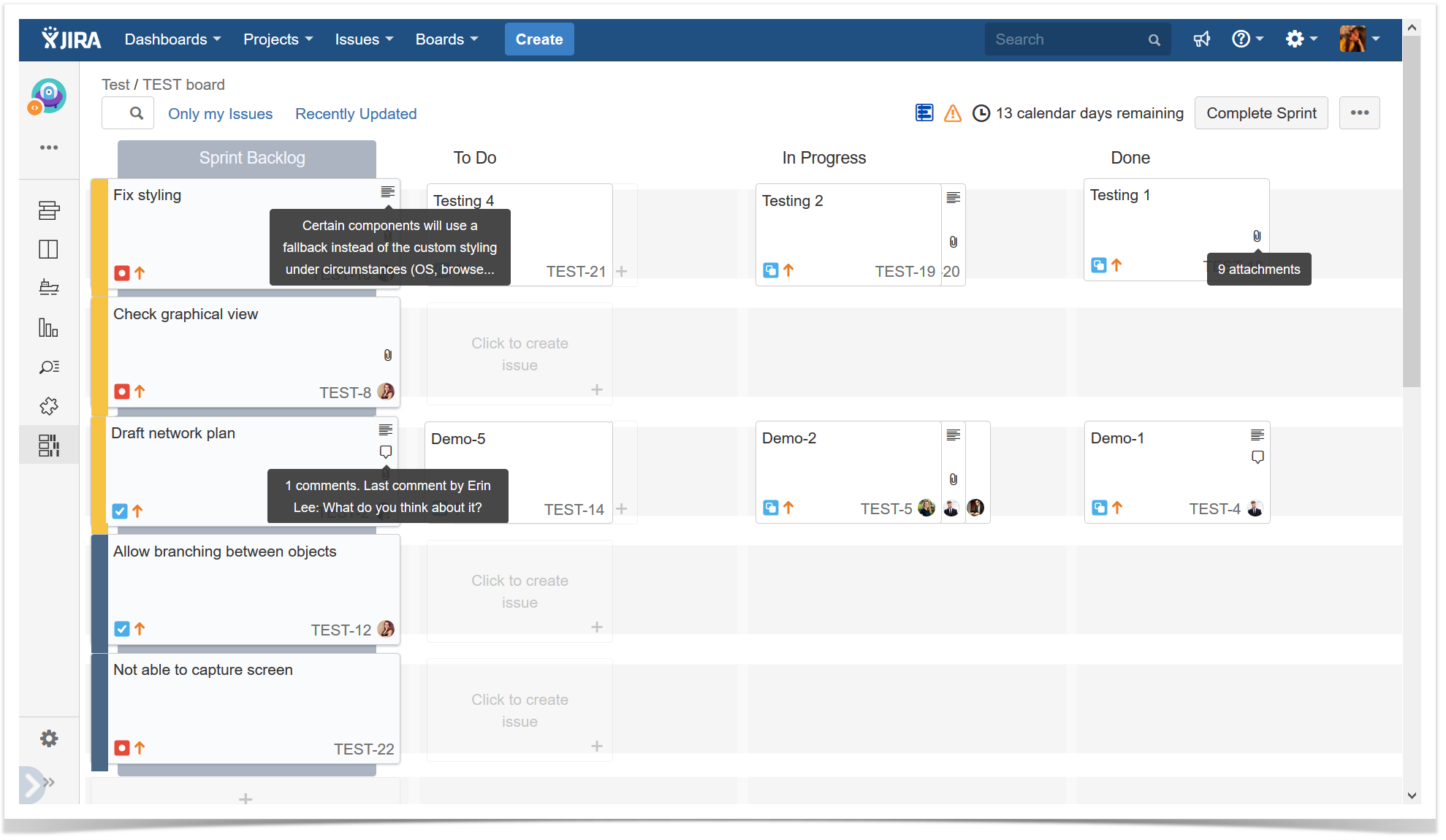 The board provides you with the context menu both for your tasks and sub-tasks.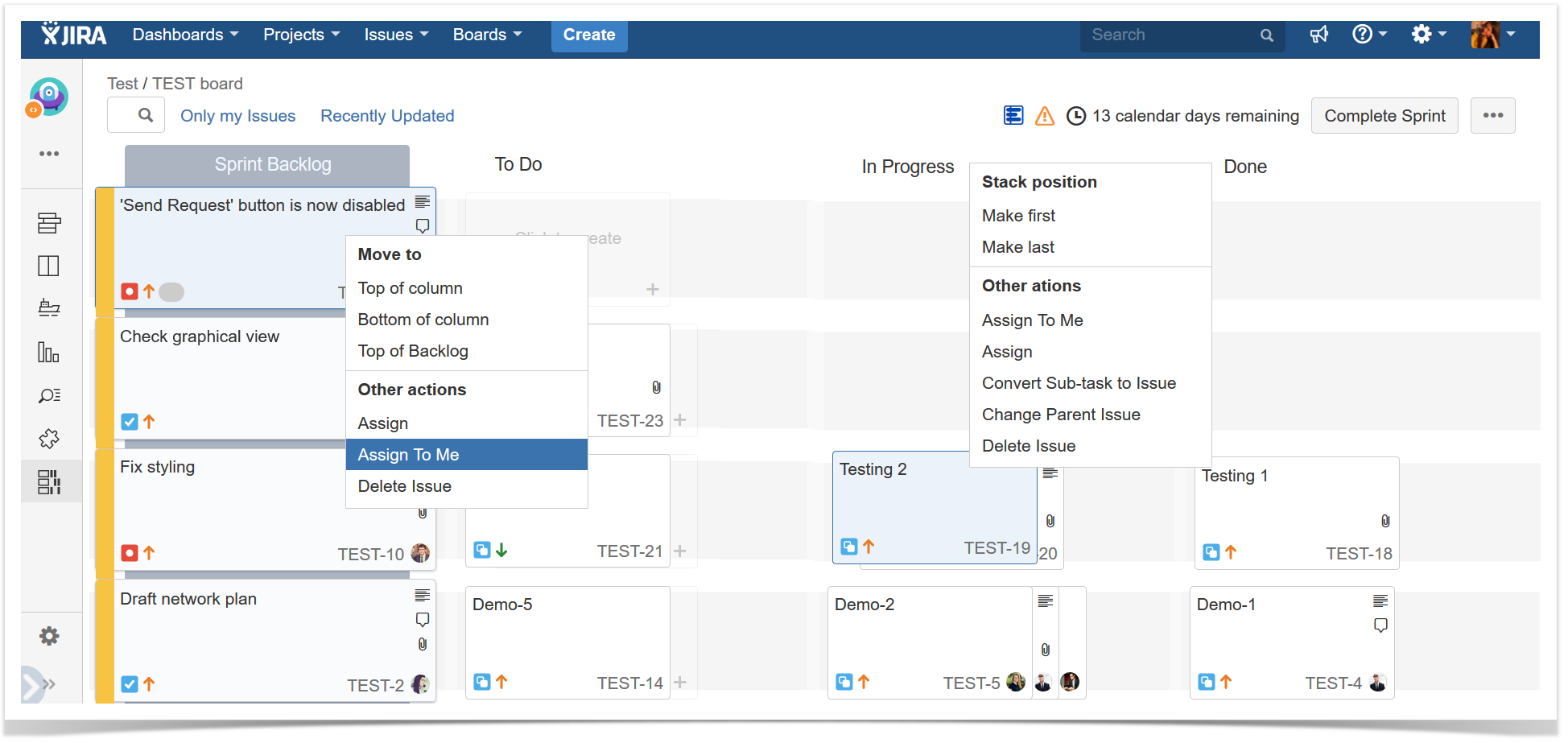 Your resolved issues will be moved to the bottom of the board for your convenience.

Get an instant overview of your work progress with the help of the Workboard app. There are dozens of cool features you'll love: dynamic search, spring progress tracking, board filters, sprint effort and complexity tracking, inline and drag&drop issue edition.

Pricing: The price for this app for Jira Cloud starts at $15/mo for 20 users and ends at $405/mo for 2,000 users. For Jira Server the price starts from $200 for 25 users and ends at $3,000 for 10,000+ users.
We hope that you will find all these solutions useful for your team. What are your favorite productivity tools? Let us know in the comment section below.
Stay tuned and subscribe for email notifications about new posts in our blog – enter your email in the 'Newsletter' section on the sidebar.