5 New Jira Apps to Work Efficiently – Third Quarter 2019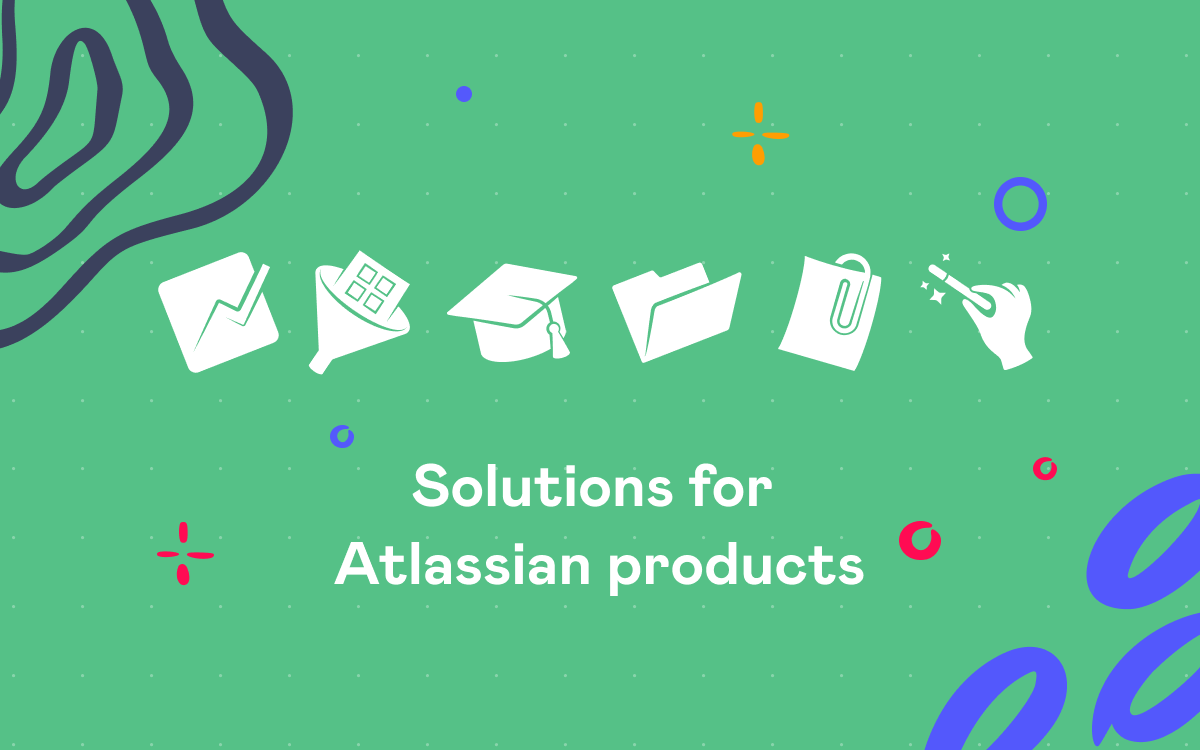 It is easy to get lost when browsing through the Atlassian Marketplace and searching for Jira apps. That is why we prepare a list of new Jira apps for you every quarter. This time our list includes the following solutions:
So let's get started and see the capabilities these apps offer to Jira users who want to improve team productivity and efficiency.
Epic Roadmap for Jira Software helps your team work in sync. It provides you with a bunch of nifty features that are essential for product managers who use Jira Server and need the roadmap function to visualize and manage their Epics.
This easy-to-understand app allows you to get a better understanding of what your team is working on. You can easily filter the bars by status, move and resize them on the timeline to fit your needs. You can check and define the time range for the display of the timeline items choosing weeks, months, or quarters.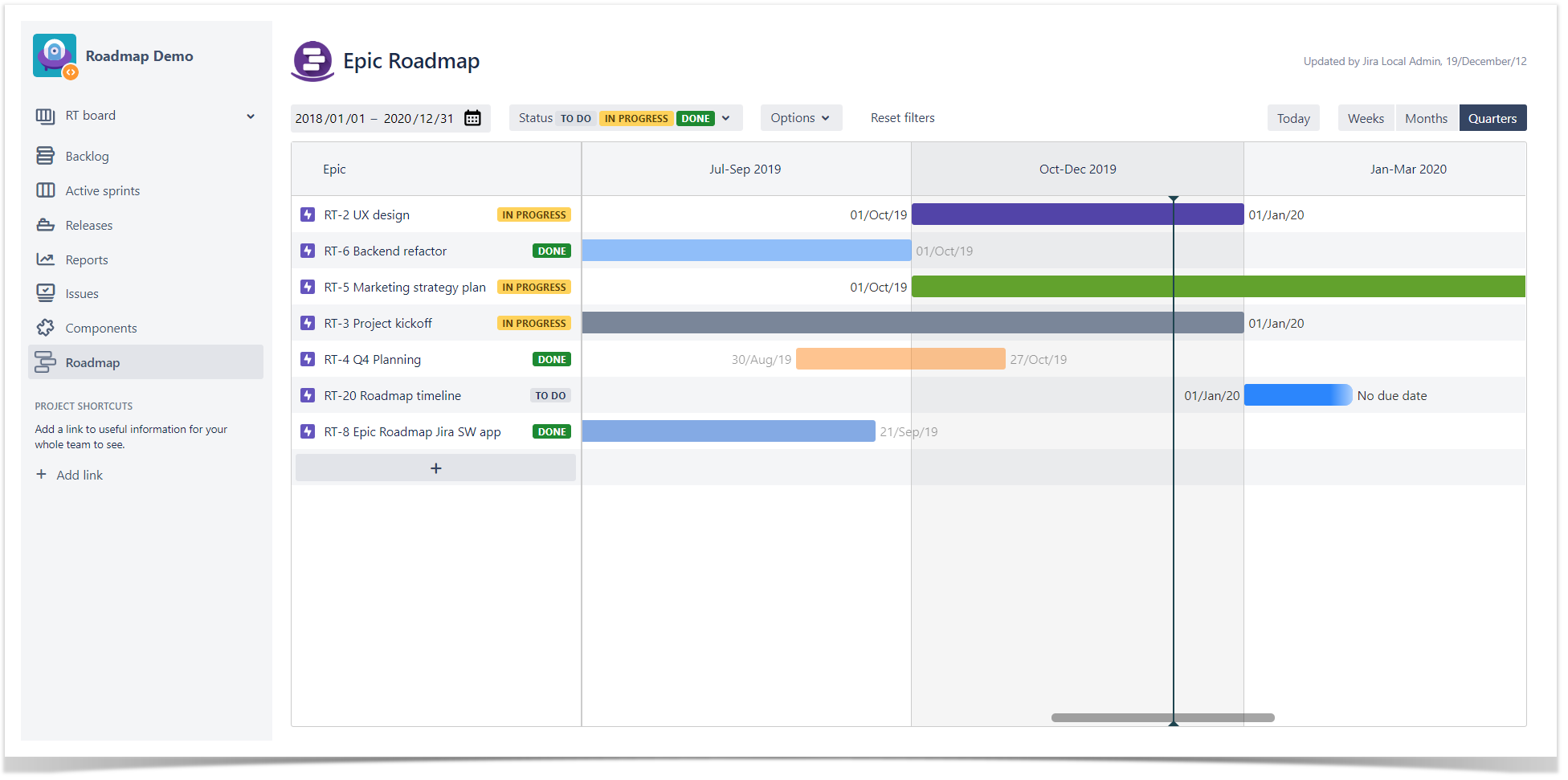 Using this app, you can see the big picture and effectively plan your future tasks.
Pricing: The pricing for Epic Roadmap for Jira Server starts from $50 for 25 users and ends at $1,000 for 10,000+ users.
By default, Jira lets you delete one attachment at a time. But what if you have more than 100 files you need to remove from your Jira issue? You can use the Delete Bulk Attachments for Jira app that will help you to mass delete attachments in a flash.
You can effortlessly remove attachments that are no longer relevant to your work, select multiple files at once and delete them without numerous confirmations.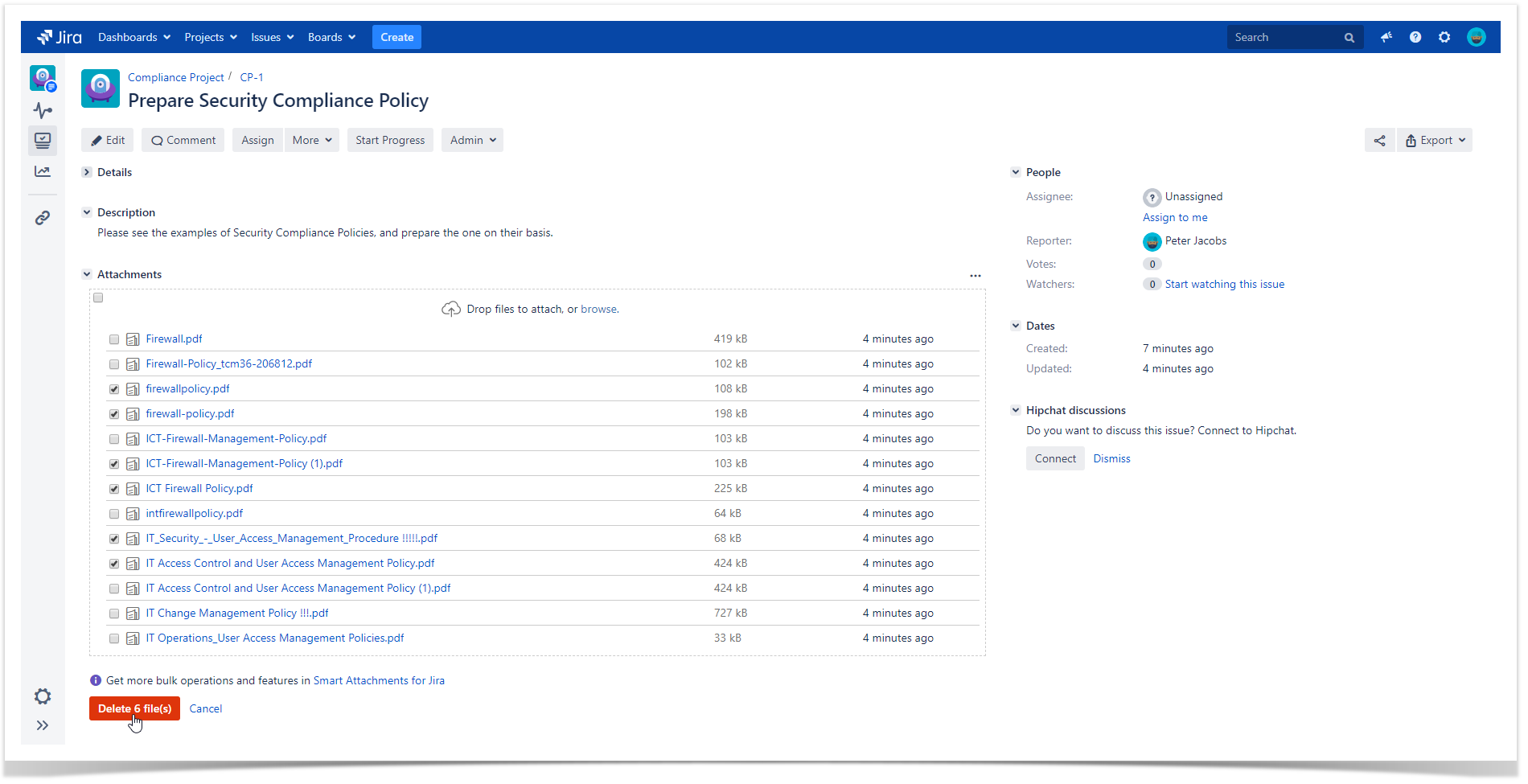 Moreover, if you are looking for a more powerful solution for document management in Jira, you can try Smart Attachments for Jira. It provides you with a bunch of nifty features that are essential for users who need to manage files in Jira efficiently. It provides you with categorization of attachments in issues, project storage for keeping important documents and assets, a neat set of bulk operations, and a comprehensive revision management system.
Pricing: Delete Bulk Attachments for Jira Server is free to use.
Read Receipts for Jira Service Desk is a handy app that allows you to understand if people are getting the messages you send. With the help of this app, you can check if and when your last reply was read by the customer. You can enable this app per project.
You can tag unread tickets and apply other automations with the help of this solution.

This app increases the productivity of your agents and helps your team decrease ticket resolution time.
Pricing: The Read Receipts for Jira Service Desk app pricing for Jira Cloud starts at $3/mo for 20 users and ends at $4,675/mo for 5,000 users.
The Simple notifications for Jira app helps you keep track of all issue changes when you are on any Jira page. The best thing about this app is that each user can enable or disable the display of automatic notifications.
Jira administrators can rapidly send messages with any HTML to users or user groups. Moreover, they can send notifications that will close only after clicking.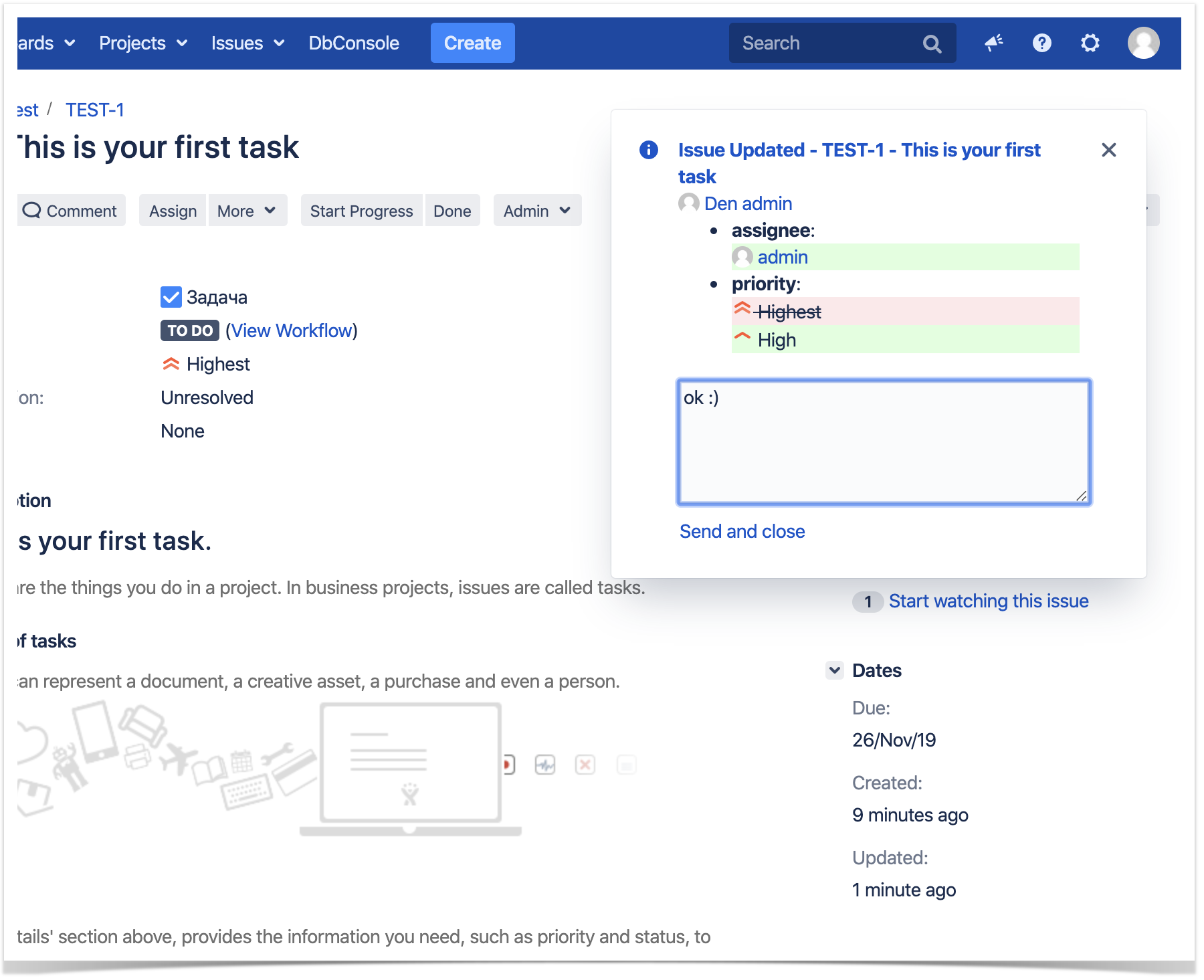 Give this app a shot and see in practice how it automates your work in Jira.
Pricing: Simple notifications for Jira Server is a free app.
CSS Portal Styler for Jira Service Desk is an app that helps administrators to modify the existing customer portals effortlessly. Jira Service Desk provides no marking for mandatory fields. It only shows optional fields.
This app allows you to easily change the customer portals CSS upon load of the request type.
This solution is of great help for agents and customers who use Jira Software because they got used to the mandatory fields are marked by a red asterisk.

Pricing: CSS Portal Styler for Jira Service Desk starts from $20 for 25 users and ends at $750 for 5,000+ users.
These are the most interesting apps released in the third quarter that can make you more productive in the long run. You can also check our selection of Jira apps released between April 1st and June 30th in 2019.

If you have any questions, feel free to comment on this blog post below. Tell us more about your favorite Jira apps.