Atlassian User Group in Moscow: Feedback from attendee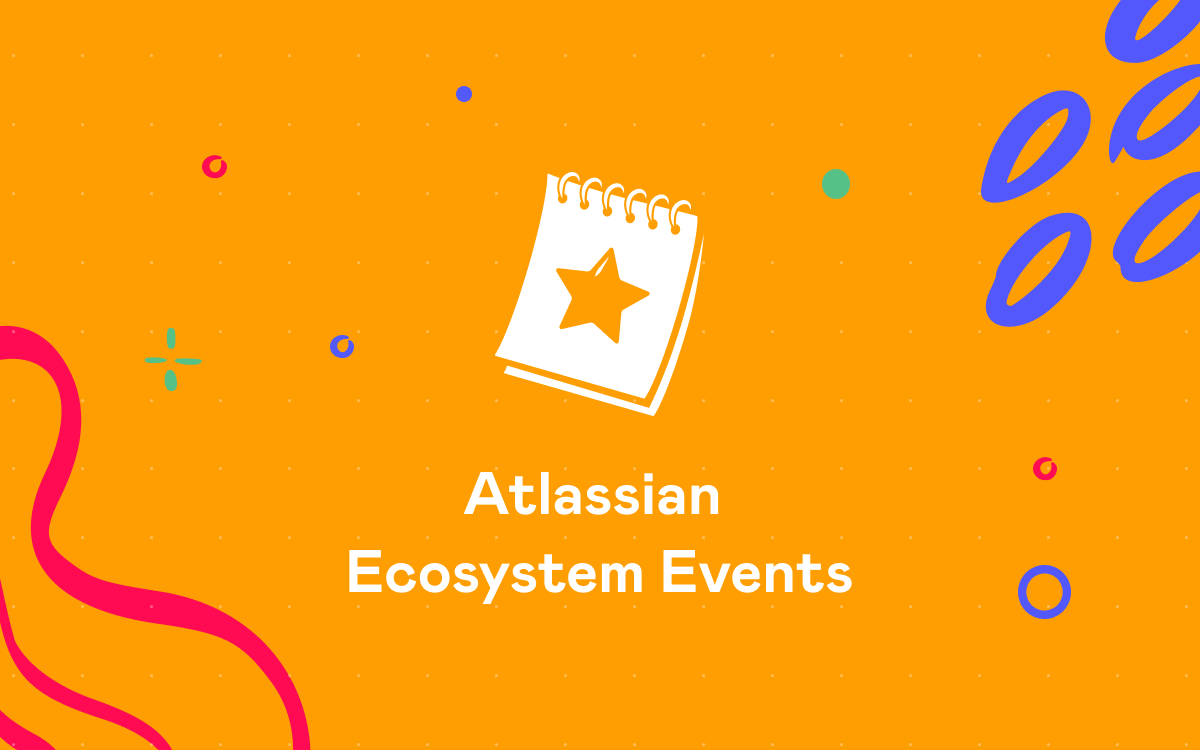 Tatiana Dubinina from the Intervale company attended the AUG conference. Here's her feedback on what she learned from it.
In the mid October I happened to visit Atlassian User Group in Moscow. The event was held by the Teamlead company, an Atlassian platinum partner in Russia, in collaboration with StiltSoft and ALMWorks. The first such event took place back in 2010 and gathered only 25 participants. This year a conference hall for 100 participants was booked. During the day we listened to 9 reports from 6 people and talked to a lot of interesting people during the breaks. This post will cover only things I liked most.
Sherali Karimov, Atlassian
Sherali, the only Atlassian representative who attended the event, presented two reports. The first one was an overview of the past, present and future of Atlassian, it covered the product release plan and the processes of managing partners and clients.
Atlassian was founded in 2002 by Mike Cannon-Brookes and Scott Farquhar who created the most popular issue and bug-tracker – Atlassian JIRA, In 2003, wiki-based Atlassian Confluence was released. Now, the company has 550 employees including 12 designers, and the offices are located on SF, Amsterdam and Sydney. The company's JIRA has 83 projects including HR projects. The customer list includes well-known companies like Cisco, NASA, Skype, LinkedIn, Yandex, Facebook and others.
I really liked company policies that Sherali shared. Here are some of them:
20% of employees' time is dedicated to innovations (a week after a release). This approach stimulates the existing projects and offers an incentive for creating new products. In these 20% of time, the Q&A team developed Atlassian Bonfire for JIRA for its own needs. Thanks to these 20% of time, Atlassian Stash the latest product in the development tools line was created.
The company started to offer Starter product licenses for just $10 in 2009. That helped small businesses and startups to get a powerful and affordable tool. The money received from these sales are donated to charity.
Atlassian offers a superb support service, and the company experts provide users with valuable consultations.
However, Atlassian can't satisfy all its clients, since the products needs to be customized. That means that the company would have needed to leave developing products for custom development. That's why the company gave other companies the opportunity to customize Atlassian products – Atlassian Experts.
Moreover, the company introduced Atlassian Marketplace – a community site that contains a plugin collection.
However, Atlassian have had rough times. JIRA 4.0 was released in 2009, which resulted in the spectacular sales growth. The company wasn't ready for supporting the enormous number of clients, the support team virtually stopped existing since the employees didn't cope with the increased workload and quit. The company experienced problems in hiring new employees. But there were people that cared and it was them who found the solution. The company selected several areas to focus on and elaborated strategies that are still followed. 6 crisis project were implemented. The development team froze developing new features until the support team coped with the current problems.
To sum up:
Do what you like to do.
Improve processes on-the-fly, but remember that this is people that matter, not the processes.
Choose right tools for your processes.
Don't hush up the problems.
2. Igor Sereda, ALM Works
ALM Works focuses on application lifecycle management and software development process. Igor presented one of the company products – Structure, a powerful plugin for JIRA.
The plugin provides the following features:
creating multilevel issue structures
merging issues from different projects to one structure
viewing the task hierarchy on one page
tracking task progress based on the child tasks progress
automatically refreshing the parent task status when the child tasks change their status
ordering tasks in the one-level list
moving tasks between the levels
3. Maxim Kuzmich, StiltSoft
Stiltsoft creates cool plugins for Atlassian products and provides customization services. I extremely liked Maxim's report that was called "10 tricks for an advanced JIRA administrator'. It turned out that JIRA can do lots of  things, if you master it. Also, Maxim presented a report on managing Git repositories in Stash.
4. Elena Zhuravleva, Human Factor Labs
Human Factor Labs provides customer data quality and customer data integration (CDI, MDM) solutions and services. This is not the first time when Elena participates in AUG. However, at first I thought 'I doubt that she can tell me something interesting about it'.  However, her report was interesting. Here's the outline:
HFLabs created a special Confluence space for internal documents and company news.
Every customer has a profile.
Product documentation is stored in Confluence, it can be accessed by customers for searching and viewing info.
Since the spaces can be viewed by customers and are not moderated, there's an internal regulation that stipulates how a page should look. Every employee can create or edit a page. While a page is not ready, access to it is restricted. The page author asks a colleague for reviewing the page and then removes restrictions. The author of the content is responsible for it.
Confluence is the main tool in the company, it's regularly updated and its contents is carefully moderated The upgrade process is taken seriously. There's a special server to test an upgrade. After upgrading a test server, users check during some period of time whether something was broken and solve the encountered problems. During the upgrade the installed plugins are reviewed for their benefits.
Generally, Atlassian User Group was a great place to learn new things and share one's experience thanks to the guys from Teamlead, Stiltsoft and ALM Works who did a great job. I look forward to attending the AUG event next year.