Top 5 New Add-ons for Atlassian Confluence – Second Quarter 2015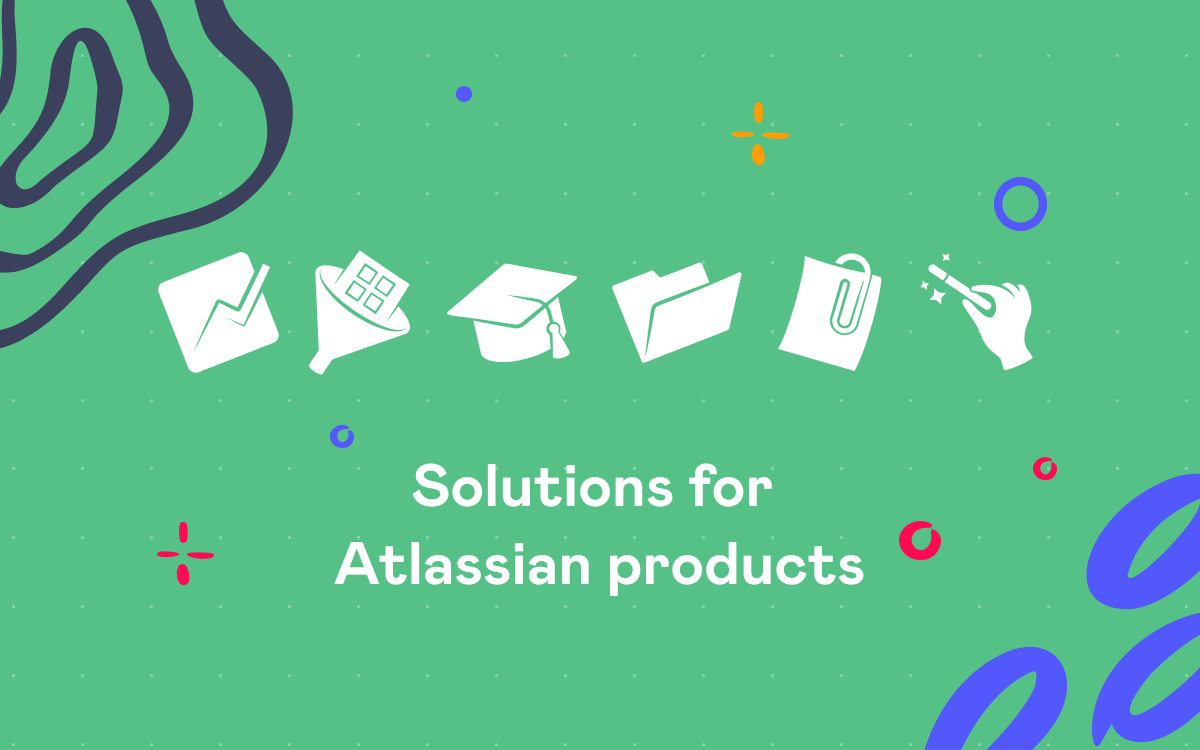 In April, we launched the series of quarterly posts 'Top New Add-ons for Atlassian Products' to highlight 5 of the add-ons our team especially liked from those appeared on the Marketplace for key Atlassian platforms during the previous quarter. It included articles about plugins of the 1st quarter for Confluence, JIRA and Stash. Now the 2nd quarter is up and after reviewing add-ons it brought, there are 3 new posts that will be coming out in the following weeks. Today's the first of them and it'll cover top 5 new add-ons for Confluence which had their first release during April-June 2015:
Let's go through problems these add-ons are meant to solve, possible benefits using them could give you and their pricing.
1. CA JIRA-Confluence Issue Macro
CA JIRA-Confluence Issue Macro allows you to pull your JIRA Issue data from connected JIRA instances and have it displayed on a Confluence page in a layout you can set up as you prefer. In other words, you get to create custom JIRA Issue reports for one or multiple issues in Confluence. It provides two macros, JIRA-Confluence Issue and JIRA-Confluence Issue Field, and a blueprint, JIRA Issue Report.
With this add-on you can:
Easily select what JIRA instance to pull issue data from
Use a predefined template of JIRA Issue Report blueprint to get started quickly. If needed, its layout can be easily modified by adding, removing or rearranging issue field macros
Create your own template from scratch using add-on macros. JIRA-Confluence Issue macro is for defining a template block. While inserting it on a page, you select the JIRA Application Link and enter JIRA Query, which can be an Issue Key, Filter ID, or JQL Query. Then you need to fill it up with JIRA-Confluence Issue Field macros. Each Issue Field macro is for one issue field. You select the name of the JIRA field to display when adding macro. To organize issue field macros, you can use native Confluence styling macros, such as Section and Column macros
View Linked Issues and Sub-tasks
Pricing: CA JIRA-Confluence Issue Macro is available for Server instances. Its commercial license costs 150$ for 25 users; 400$ for 50 users; 900$ for 100 users.
2. Labeler – Content Organizer
With Labeler – Content Organizer users are not able to create new labels, but can only choose from those defined by administrator. It makes it easier for you to have your Confluence content organized in a better way by managing labels and attachments. To get going, label groups have to be created. Each group can consist of one or several labels. After that, when users click the Labels button while adding or editing a Confluence page or when editing labels for page attachments, instead of the standard Confluence Labels pop-up window, they will be getting the Labeler window with two sections, groups and labels.
In Groups you can see buttons for each label group. As you click one of them, all labels of the selected group are displayed in the Labels section below. You can pick the appropriate ones and switch to another group if need to add labels from some other group as well.
Another helpful thing is the Labeler macro that allows you to get a list of all attachments with a chosen label(s) from all pages and spaces, for which the add-on is enabled.
Other features:
Children pages inherit labels from their parent (you can modify them)
Changes to labels of a page automatically apply to its children pages and attachments
Selecting what spaces the add-on is enabled for
Pricing: Labeler – Content Organizer is available for Server instances.Its commercial license costs 50$ for 25 users; 100$ for 50 users; 200$ for 100 users.
3. PDF Macros for Confluence
PDF Macros for Confluence is a tool for customizing the way your Confluence page content is exported to PDF.
It comes with 5 macros:
PDF Pagebreak: insert this macro in the place a page break should be in a PDF file and have the content of your Confluence page broken into PDF pages the way you want it to be
PDF Landscape: the content included in this macro is displayed in the landscape page orientation in PDF
PDF Hidden Content: the content included in this macro is hidden when exporting to PDF
Hide in Web View: the content included in this macro is not visible while viewing a Confluence page but is shown when exporting to PDF
Current Date and Time: this macro inserts the current date and time on your Confluence page which can be used as a timestamp for your export to PDF
Pricing: PDF Macros for Confluence is available for Server instances and is free.
4. confluence-sequence-diagrams
The confluence-sequence-diagrams add-on provides you with a way to create sequence diagrams from plain-text instructions. Sequence diagrams are used to show the collaboration between objects based on a time sequence, model how objects interact with each other in different use case scenarios, describe the sequence of actions that need to be performed to complete a task. This tool can be useful for developing, business, design and analysts teams. With sequence diagrams you can design, communicate and validate the architecture, interfaces and logic of the system, document the dynamics and flow within a system, capture how different business objects interact, to document requirements for system implementation and more.
This add-on allows you to quickly create a diagram with participants, notes, messages and responses by inserting corresponding plain text notations into the Sequence diagram macro. To customize the look of your diagram, you can choose diagram theme. There are two options, simple and hand.
Pricing: confluence-sequence-diagrams is available for Server instances and is free.
5. Tooltips
Tooltips is a neat add-on for adding pop-up tooltips with helpful information, which is displayed when you hover over text or images on your Confluence pages. It doesn't require any macro and works via the link dialogue.
All you have to do to add a tooltip is:
select some content
click 'Insert link'
choose 'Tooltip'
insert your tooltip text
click 'Insert'
Being set up as links, tooltips do not overload your editor with additional macro and are easy to edit.
Pricing: Tooltips is available for Server instances and is free.
If you get any questions or want to discuss one of the add-ons, feel free to comment below.