5 Add-ons to Advance in Confluence – Second Quarter 2017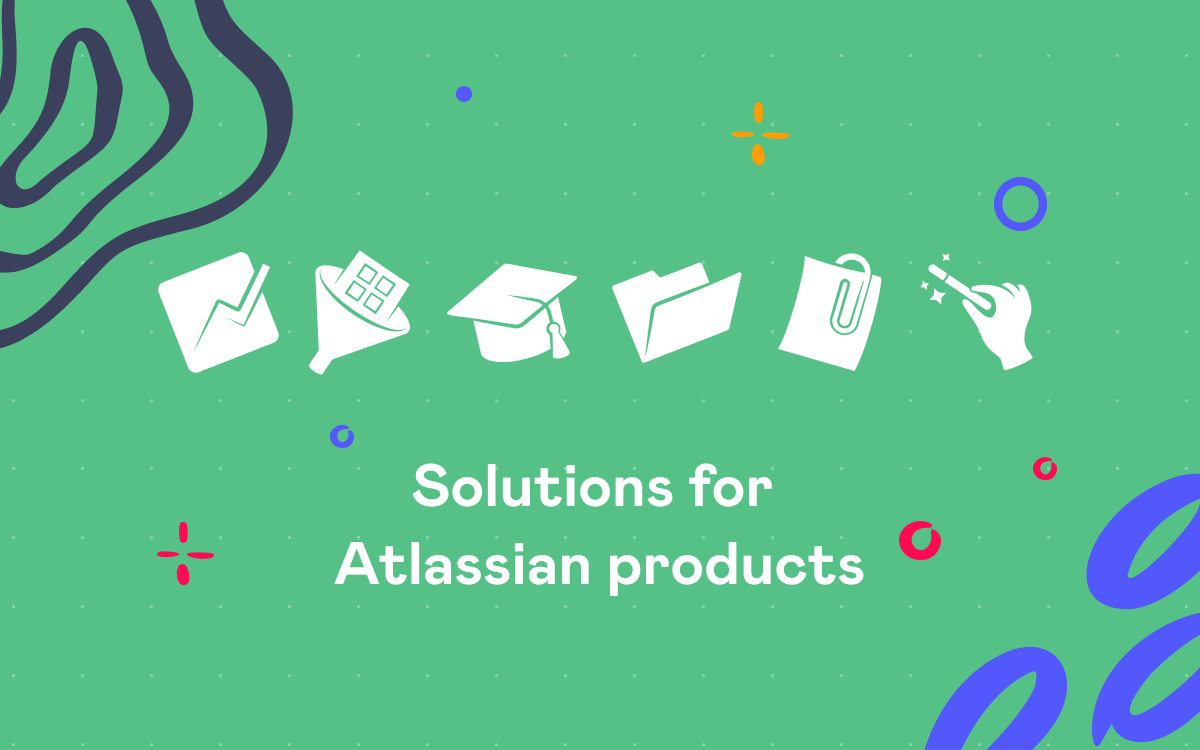 2017 has passed its equator and it's already summer time. And as usual we stick to our tradition to collect the five new tools on the Atlassian Marketplace. We have reviewed more than 50 add-ons appeared on the Marketplace between April 1 and June 30 and selected the five solutions that you may try.
If you have reached our blog for the first time, we want to remind you that this is a regular series of blog posts. To find out the list of add-on featured in the past quarter, see our 5 Add-ons to Boost Your Confluence in Q1 2017.
The current listing for the second quarter includes the following solutions:
It's high time to see what benefits each of these solutions can deliver to you.
CONJIRA is a bridge between your Confluence and JIRA. By means of this add-on you can create issues in JIRA by placing the issue creation form on any Confluence page of yours. This can be very useful when you are planning your project in Confluence, so you will not have to leave it just to create a couple of issues in JIRA.
In addition to the issue creation form, you can output single issues from specific JIRA projects or create new ones on the fly through the CONJIRA Issue macro. In this case you will get the neat-looking issue placeholders on your pages. While editing the page, you will be able to edit each of these issues, and your updates will be automatically reflected in JIRA too.
The add-on operates on the basis of native application links, but your Confluence administrator needs to set up an applink alias for it. This way the add-on can correctly exchange data between Confluence and JIRA and perform updates in the related issues.
Pricing: The pricing for the add-on starts from $240 for 25 users and ends at $3,490 for the unlimited count of users.
Are you a project manager? If so, we have great news for you. Now you can create cool and interactive roadmaps in Confluence for keeping the your project portfolio. Sharing the page with your team members will allow you to keep everyone updated on project progress, phase status, or sprint completion.
You get a timeline which you can split in many as needed lanes for categorization of project iterations or phases. Further you can add bars that will indicate the planned time frames and the actual progress of your team on the project, its specific version or sprint.
While configuring the Live Roadmap macro, you can select the pool of issues to work with. This way you can build roadmaps on the basis of JIRA issues for specific project versions, Agile sprints, of JQL filters. In addition, the add-on supports calculation of time estimates or story points set in your issues. This way you can quickly and easily track the discrepancy between planned and spent time, and see the project progress at once. The add-on fetches the updates on closed issues, so every time you reload on the page, you will get the actual picture for the current project version or sprint.
For indicating the important points along the timeline, you can set the milestones. While editing the roadmap, you can resize bars depending on your needs to see whether they fit your timeline. You can insert a web link for each of your bars, so when clicking a specific bar the user will transition to the sprint or project details.
Pricing: The add-on price starts at $250 for 25 users and the unlimited license will cost you $5,300.
Are you creating mock-ups of your applications? If so, we have a new solution for you to try. Moqups allows you to create multi-page mockups of your web, mobile, and desktop applications by using a rich a variety of UI elements and icons.
Now you can capture your ideas and do quick experiments on the layout structure of your applications. In addition, you can quickly communicate with your team either on the Confluence page where the diagram is embedded or place the comment pins right on the application mockups.
In addition, you can add the interactive elements which will help you to better understand the user workflow and adjust it for better user experience.
Besides, the mockups you can create flow diagrams of any kind and complexity you need. You get all the standard tools for efficient production of mockups: grid, rulers, styling options, automatic element alignment, and a lot of other useful options.
The add-on works as a standalone solution and does not require integration with any external services.
Pricing: The price of the add-on starts from $500 for 25 users and ends at $22,000 for the unlimited license.
Is it always easy to migrate from one platform to another? Of course, not. All the time you need to get used to new interfaces, to new user workflows and patterns. It is always a pain when you were keeping dozens of corporate files and documents on some external storage, and now you need to have all of them in Confluence. For such situations, you can try Office Files & Documents for Confluence. It allows you to integrate your Confluence Cloud with the most popular online sharing services such as Dropbox, Google Drive, OneDrive for Business, Egnyte, and Boxs. Additionally, you can also connect to your corporate Windows File Servers (SMB) or FTP servers.
You can quickly browse your storages and edit all your documents, spreadsheets, and presentations through MS Office Online and save updated files at once. In addition, you can create new documents either in MS Office Online or in Google Docs, and save them to your Cloud storages.
For further collaboration on documentation, you can embed specific files into your Confluence pages where your teammates can review them and edit if necessary.
The best thing that you can quickly view files in each of your online storages and manage them on the fly. You needn't switch your application and interrupt your current activities. You can also upload files to your storages, share them with colleagues, delete the no longer needed files, rename them, and do all these things right from Confluence. All the modifications will be automatically synchronized between Confluence and your Cloud storage.
Pricing: The add-on price starts at $20/mo for 20 users and ends at $875/mo for 2,000 users.
Are you aware of out-of-date pages in your Confluence? Do you want to track the lifecycle of your content? If you give positive answers, so here's a new add-on for you – Space Timeline.
This add-on integrates into the space sidebar and provides you with a visual timeline showing the recently updated pages (indicated as blue bars) and the pages that have not been updated so far (indicated as yellow bars). You can also view the latest activity on the page by hovering over the dedicated icon. The page bars shown across the whole timeline indicate that they are regularly updated by Confluence users.
You can also use the CQL syntax to narrow the list of pages depending on your needs. This way you can sort Confluence pages by creator, creation or modification date, labels, embedded macros, mentions, watchers, and other criteria.
In addition, you can perform bulk operations on pages by selecting their bars on the timeline and then choosing the appropriate action.
Pricing: The add-on starts from $6/mo for 20 users, and ends at $235/mo for 2,000 users.
We hope that all these add-ons will neatly integrate into your Confluence and you will be able to take all advantage of them.
If you have any questions, feel free to comment on this blog post or drop an email to tech-support@stiltsoft.com. Don't forget to subscribe for email notifications about new blog posts in this series!