5 New Add-ons to Get More Done in JIRA – Second Quarter 2017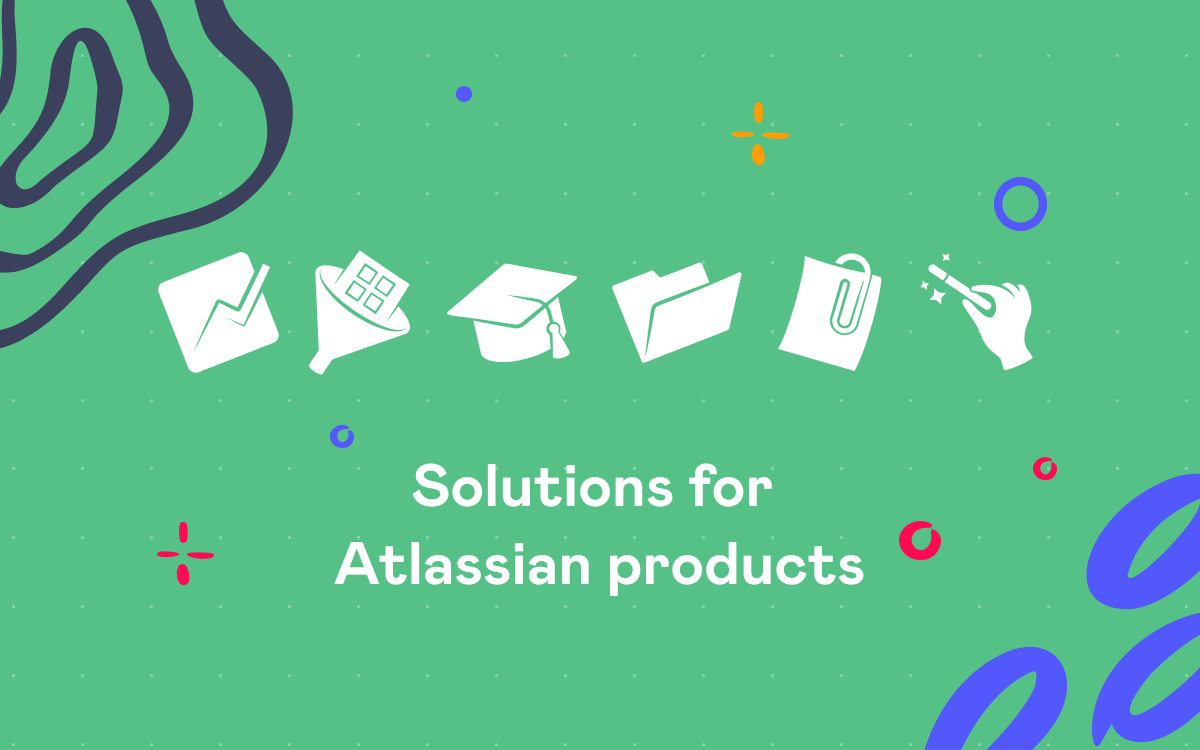 We at StiltSoft review the latest add-ons for Atlassian products every quarter of the year to provide you with the most useful extensions on the Marketplace.
Last week we published the blog post about Top 5 new add-ons for Confluence. This time we have checked about 100 JIRA add-ons that had their first release during April-June 2017 and we are ready to share the most interesting ones with you.
If for some reason you have missed our previous review, check the list of JIRA add-ons featured in the first quarter of this year.
Today we present you with the five new add-ons for JIRA Server that can improve your work:
Let's take a closer look at each of these solutions.

This add-on gives you a great chance to optimize your JIRA system. It scans the system, detects the unused elements that might affect your JIRA performance, and provides you with a range of possible improvements. So how does it work?
Once you initiate the system diagnostics with Cleaner for JIRA, the scanner builds a model of your JIRA and outputs the list of the found issues to address.

You can navigate through the tabs to view the details of scanning. This add-on provides you with the list of potential problems and possible solutions in each module of your issue tracking system.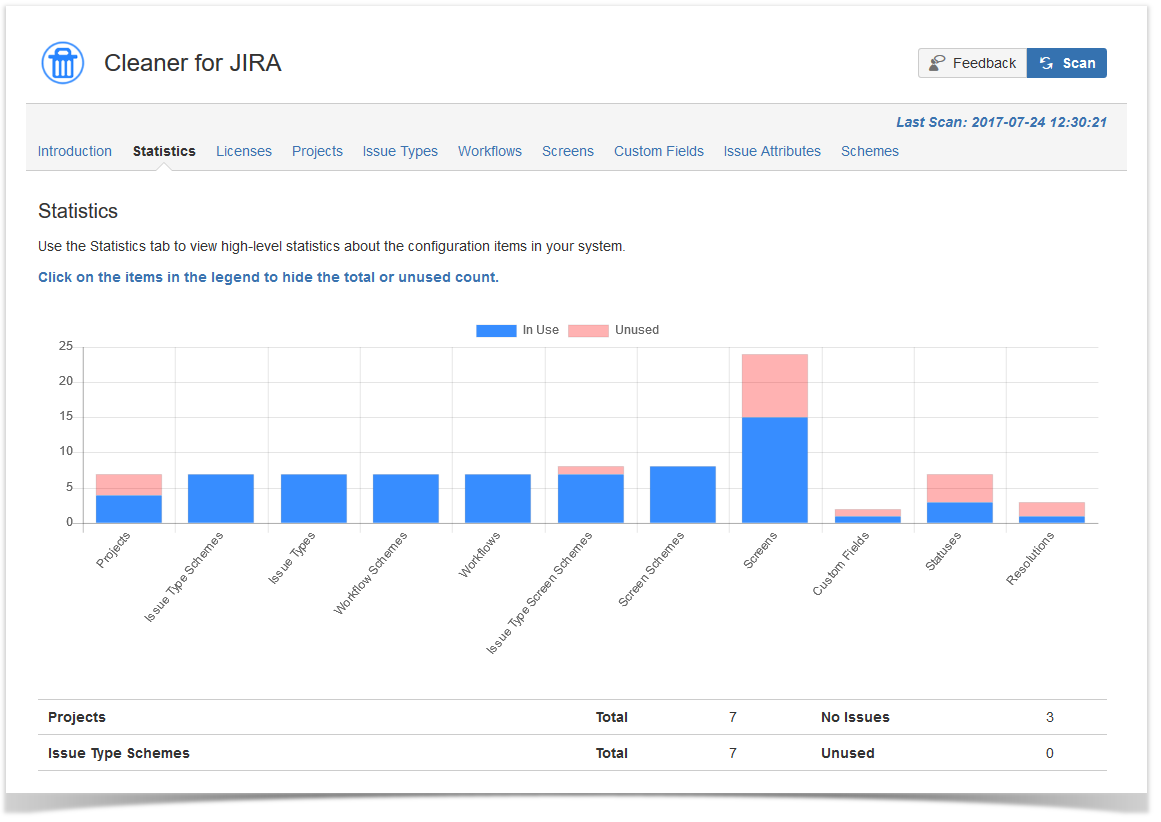 Moreover, Cleaner for JIRA optimizes your license usage and saves money because it easily detects inactive users. So you can quickly disable those who haven't logged in within the last 3 months.
Additionally, you can instantly identify the unused items in projects, issue types, issue type schemes, workflows, and screens. Cleaner for JIRA also checks whether custom fields have been appropriately scoped using contexts with the help of the deep-dive functionality.
This tool lets you speed up the indexing time and easily browse through various configuration items.
Pricing: The price of the add-on starts from $10 for 10 users and ends at $2400 for 10000+ users.
Spectrum Timesheets is a time tracking tool that uses JIRA native worklog features. Note that the Timesheet builds the view based only on the issues where you have entered worklogs.
You can easily configure a timesheet depending on your needs. This add-on allows you to track your activity outside of working hours.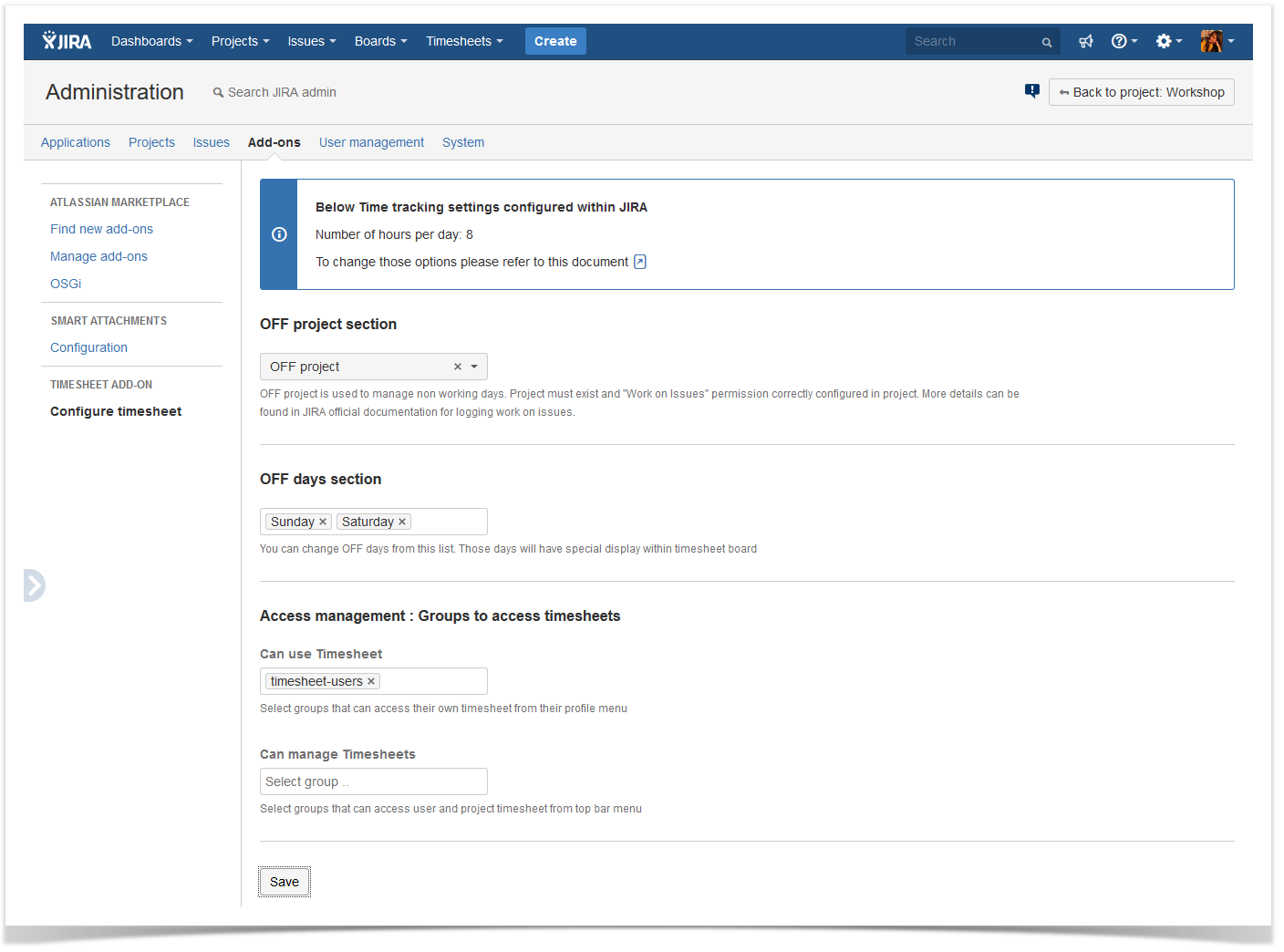 You can access the timesheet from the personal profile menu and filter the timesheet by projects, project categories, issues, and issue types. You can choose any timespan you need.
One of the advantages of this add-on is that it allows you to add your worklog right from your timesheet view and manage non-working hours and days by pressing the plus sign for a specific day in the table.
You can also find the plus sign near the OFF days section to track time on activities spent during non-working days.
Besides the personal timesheet you can also get an all-in-one view for the selected users or projects to keep track on what your colleagues are working on.
Pricing: The pricing for the annual license starts from $10 for 10 users and ends at $6000 for 10000+ users.
This add-on for JIRA might be essential for the teams who deal with an endless backlog because it reduces the size of backlog items and sprint cards. This tool allows more items and cards to be displayed on the screen.
This add-on can be useful for the teams who have lots of work to display on the boards in JIRA. It is a nice solution if you want to track your activity on the project during daily meetings with your colleagues.
Pricing: The add-on price starts at $10 for 10 users and and ends at $1000 for 10000+ users.
This add-on works like a browser for your projects. So you can easily organize the existing projects and categorize them.
Projects Organizer lets you group projects and keep them in the pre-defined hierarchy. The good thing is that you can add any number of groups with any nesting level.
This add-on helps you filter the existing projects by group, lead, issue type scheme, and permission scheme. You can perform bulk operations with your projects: change their groups, categories, screen schemes, and other configuration parameters.
This add-on is a handy tool to keep your project configurations in perfect order. You can browse the existing projects by groups and by leads.
Pricing: The price of Project Organizer for JIRA Server is: $10 for 10 users, $15 for 25 users, $30 for 50 users and so on. For this price you'll get a really wide range of capabilities for effective management of your projects settings.
Reminder for JIRA is an add-on to notify you of everything you might forget about. Feel free to create reminders for the tasks and issues that are important to you and your team.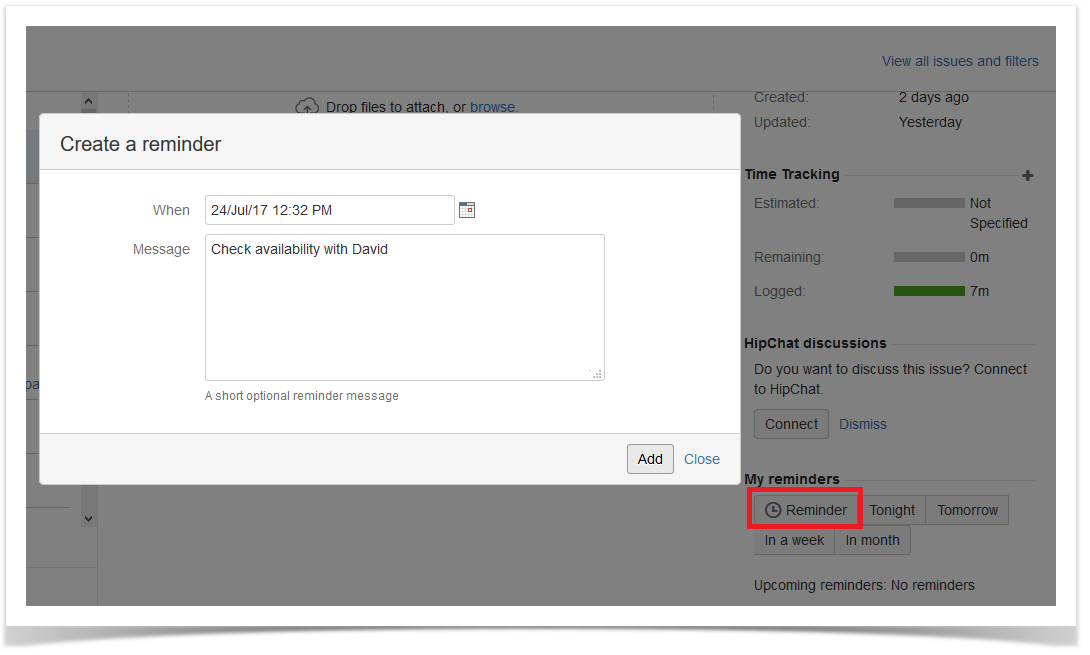 You can create quick reminders choosing today, tomorrow and so on with no need to choose the required date in your calendar.
As a JIRA administrator you can overview the list of all existing reminders and easily remove any of them.
Pricing: Reminder for JIRA from Teamlead is free to use.
These were our top 5 add-ons of the second quarter of 2017. All add-ons from this blog post will help you to keep your information in JIRA in order and will definitely make your work more efficient. So go ahead and try them for free.
If you have any questions, feel free to comment on this blog post.