Atlassian Euro Summit: Simplicity is a New Trend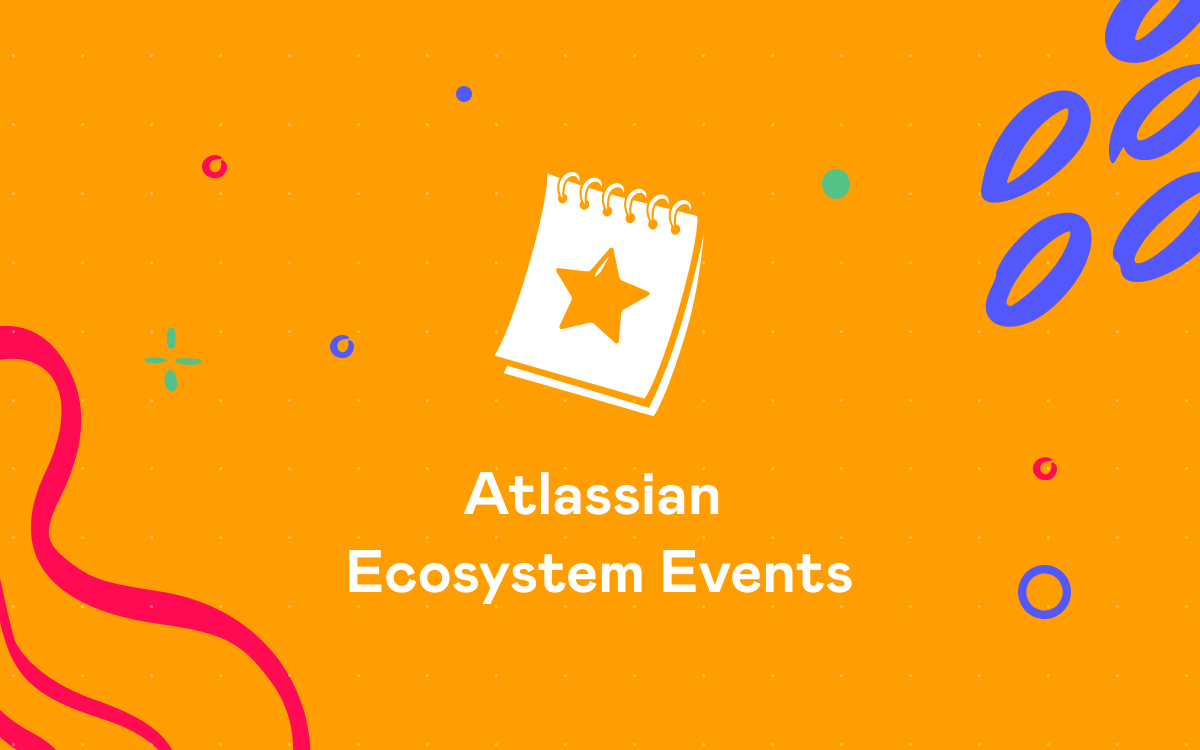 ¡Hola from Barcelona!
The moment has finally arrived! And we are super excited to be a part of the first-ever Atlassian Euro Summit! This year StiltSoft is proud to be a Bronze Sponsor at the event that is now taking place in Spain.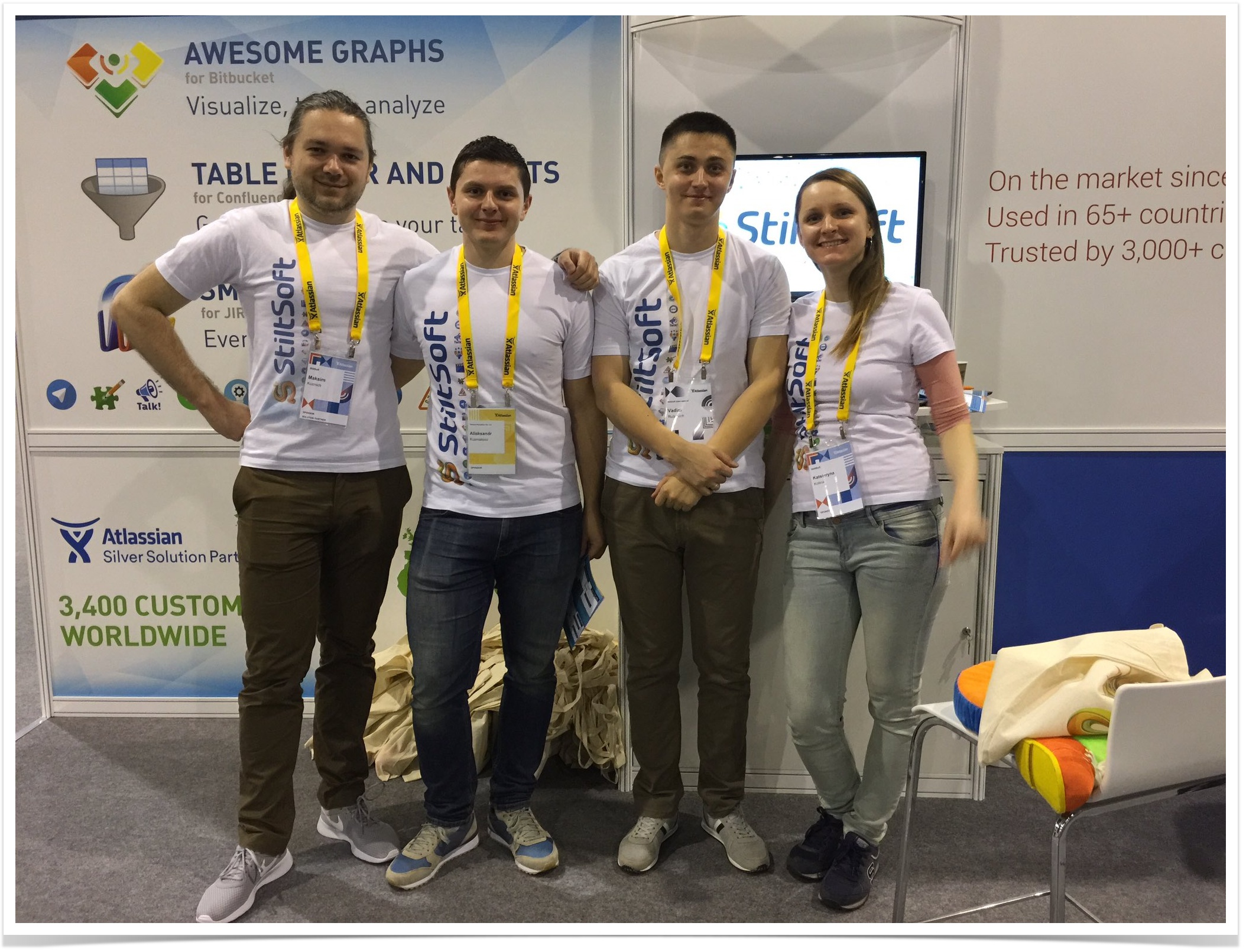 Two eventful days of Atlassian Summit are followed by two days of AtlasCamp. It is all about attending useful training sessions, learning best practices, watching project demos, and being a part of the highly anticipated keynote from Atlassian experts.
We have prepared a brief review of the opening keynote by Atlassian co-founder and co-CEO Scott Farquhar.
Of course, we want you to be the first to know about its most exciting moments. 1,800 participants from 54 countries attended this user conference on May 2nd. Scott started his speech by providing some facts about Atlassian Foundation. He showed us how charitable non-profit organizations helped two girls in need and that they can do it better with the help of Atlassian Pledge 1% program. Today this program has united so many people across the globe who are eager to help others. It wouldn't have been possible without Atlassian staff, customers, and partners. Understanding that we are doing something right together makes us a TEAM, gives us an impulse to move on, and to do more.
Today TEAM is more important than ever before! Teamwork makes the impossible possible. And it is always great to share your experience with others, for that reason Atlassian organizes summits once or twice a year. But what if you don't want to wait for the next Atlassian event? Atlassian is really excited to announce a new way to connect with them every single day. We are talking about Atlassian Online Community. You can find all the summit videos there.
So what are the latest Atlassian developments? Catch the highlights of the Atlassian European Conference!
European Updates

Today Europe is the biggest supporter of Atlassian products, for that reason Atlassian is constantly searching for the ways to improve their products to meet the needs of their customers in Europe. Scott Farquhar concentrated our attention on two basics:
Translation
Today JIRA and Confluence are available in 9 languages. In order to make the work with these products better for your, Atlassian will add 13 more European languages in a few months.
P

erformance


I

t is critical for Atlassian to add more flexibility to their products, for that reason Atlassian is pleased to announce that they've opened their first Atlassian Cloud data center in Europe (the third worldwide).
Trello
The great news is that a new product is welcomed in Atlassian family. Trello is the most visual tool that helps your team to concentrate on what really matters and makes your working process more transparent. Michael Pryor, a co-founder of Trello, called this tool a "super power sticky note" because you can use it both at home and at work organizing your life and business.
Can you imagine that 22 million people have already signed up for Trello? Trello boards are widely used in different business spheres. Just take a look at the list of companies that are using Trello to its full potential: Pixar, Google, Deutsche Bank, Twitter, National Geographic, Adobe, Spotify, and many others.
HipChat, Confluence, and JIRA can be connected with Trello in one click. Moreover, it has integration with Google Drive and Dropbox.
Deployment Options for All Teams
The head of Atlassian server business Bryan Rollins told about new features Atlassian introduced to Server, Data Center, and Cloud according to the feedback they received from Atlassian customers.
New Server features:
Atlassian improved customer's experience by preventing inconsistencies, adding in-place troubleshooting, and providing clear troubleshooting guides;
Bamboo: Configuration as Code to continue its integration to Java;
Now Kanban backlogs are added to JIRA Software.
Data Center upgrades:
Zero downtime upgrades for JIRA Software Data Center to prove its high availability;
Performance testing framework for Bitbucket Data Center and Confluence Data Center to test your Data Center environment;
Bitbucket Smart Mirrors improvement making them independent from your centralized infrastructure or network;
New Atlassian Design: Simply Powerful
The head of Atlassian design, Jurgen Spangl, thinks that simplicity is one of the main keys to success. Today when teamwork is a bit messy, Atlassian makes everything possible to make it less complex. Jurgen introduced the biggest redesign for Cloud products based on the feedback from customers. Both designers and customers think that powerful Atlassian products must be easy to use.
New user interface has been launched to Bitbucket last week. Customers just love it!
Atlassian designers did their best to understand the key points of teamwork. They found that it is all about the people and the content. It helped them to simplify JIRA design. So the great news is that Atlassian is bringing it to JIRA!
They've re-designed the boards and made it less messy so that you can focus on your work. You can now create new columns and create issues wherever you need them. Moreover, now you can use Dropbox and Google Drive to manage your attachments in JIRA. Atlassian is also bringing reactions to the comments making it easier for you to express your feelings to your team.
One more good thing is that the backlog has been shipped to mobile version a few weeks ago.
What about Confluence? Atlassian has completely re-worked your editing experience focusing on the most important actions. It's easier to read it because of the fixed line length. They also simplified the way you can invite people to collaborative editing. You also have an access to your recent Confluence documents on your mobile phone with the opportunity to quickly edit them.
Jurgen introduced the newest application called Atlassian Home that was developed with the thought about the whole family of Atlassian applications. It adapts to your needs, helps you to find everything in one place. There is a global search tool that supports JIRA and Confluence. Later it will include all Atlassian products. You have your recent spaces and projects on the sidebar.
Atlassian design team thinks that it is the best redesign they have ever done. We 100% agree and what about you?
Our Participation
StiltSoft had a great possibility to contact hundreds of attendees and present our main products: Smart Attachments for JIRA, Table Filters And Charts For Confluence, Awesome Graphs for Bitbucket. Our team provided product demos, shared our experience with others, and just had a great time.
The picture below illustrates the mood of our customers who came to our booth B25 during the summit
We want to thank all of you!
Phew! Seems that we told you all about the European Atlassian Summit! It was full of great moments we wanted to share with you.
Keep an eye out for more because soon we will add other posts about Atlassian innovations for sure!