Atlassian US Summit 2017: Unleash Your Team Potential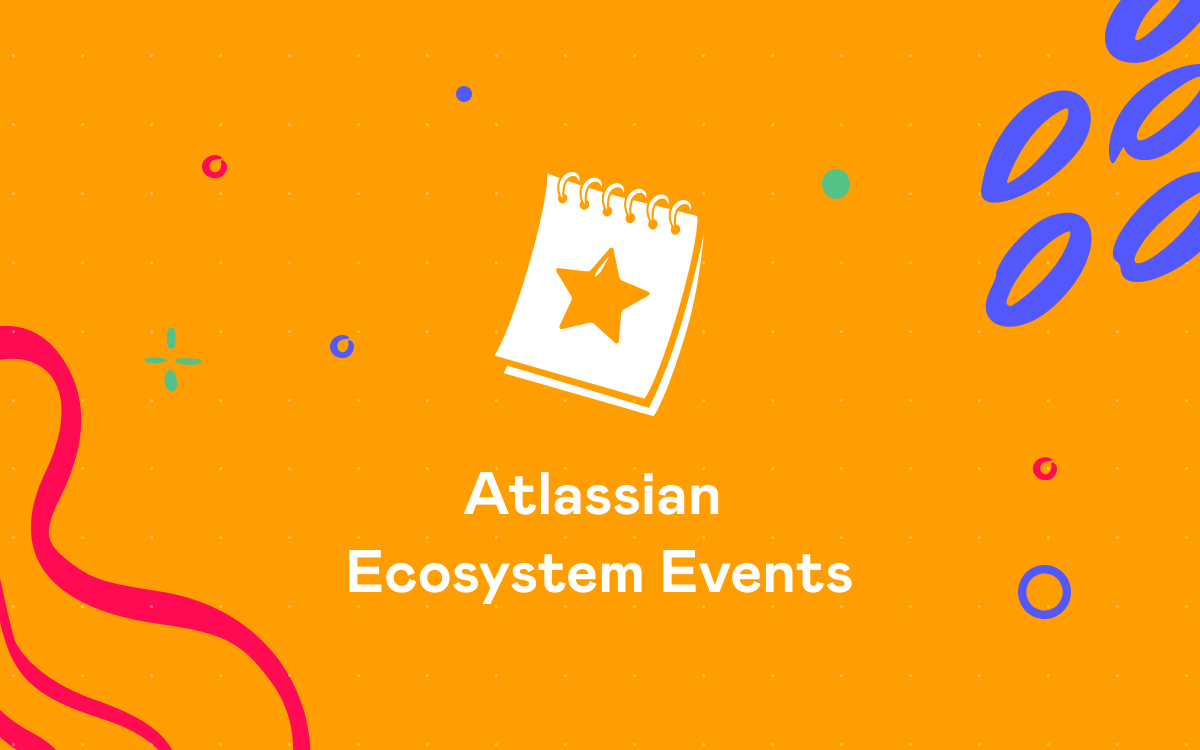 In September Atlassian Summit in San Jose welcomed over 3,500 attendees from 42 countries.
It was the fifth Atlassian Summit in the USA for StiltSoft. Based on our experience, each Summit differs from the previous ones because the organizers do their best to diversify the program year after year. However, all Summits have one thing in common – they are always about team collaboration. Atlassian has huge ambitions to improve the way teams do their work in different parts of the world. And, of course, Atlassian Summit is a great place to be inspired by the amazing atmosphere of friendship and unity.
This time Atlassian has elaborated a great program full of interesting sessions and exciting announcements. Here is a short summary of the major highlights of the recent Atlassian Summit in San Jose.
Totally new look of the Atlassian brand
Atlassian was founded as a technical support company in 2002. The company was named after the Greek Titan Atlas whose main aim was to prevent the sky from falling down. So the original company logo symbolized Atlassian dedication to the best service and support for their customers.
Today Atlassian focuses on teamwork and helps companies to unleash the potential of their teams and efficiently accomplish their corporate goals. With more than 90,000 customers worldwide Atlassian company wants their brand to reflect support, compassion, challenge, and competition. At the same time, the premium service for their customers remains Atlassian priority.
The team of Atlassian designers presented the bold new look of the brand that illustrates mutual support and team collaboration . So two pillars that reinforce each other have replaced the lonely Atlas.
The team of designers also came up with the upgraded view of the Atlassian products to embody the new conception of the brand. To learn more about these exciting changes you can check Atlassian Blog.
Atlassian family is getting bigger
Trello
Earlier this year we welcomed Trello that now has become the essential part of the Atlassian family. Today 25 million people have already signed up for Trello thanks to its flexibility and ease of use.
In San Jose we were the first ones who learned about the release of the official Trello desktop app for Mac and for Windows. This solution will help you: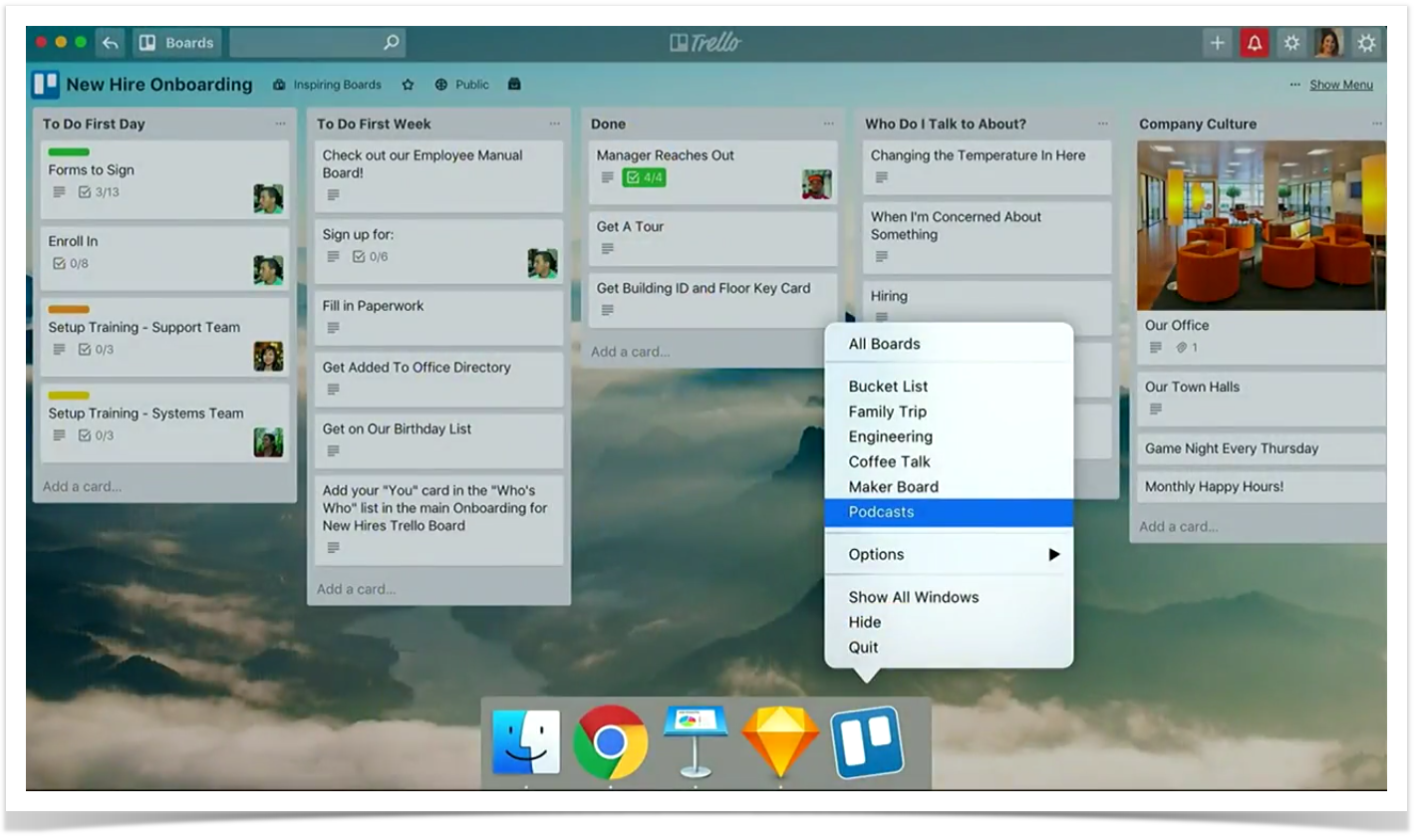 Trello integrates with Atlassian products such as Jira, Confluence, Bitbucket, and Stride. You can also connect Trello to the services like GitHub, Slack, Dropbox and many more. We've been blown away by one more announcement from the Trello team: now Trello boards are available in Bitbucket Cloud!
If you are new to Trello and you are not sure what to start with, you can get some inspiration here. You will find the templates that will show you so many ways to use Trello boards at work and in your everyday life.
Product announcements
Atlassian team is working really hard to give your teams more freedom when using Atlassian tools. So let's briefly name the new features and improvements for Atlassian products.
For JIRA:
Project level administration for JIRA Software: you can update workflows, add fields to issues, reformat the issue screen.
Priorities per project: you can rename priorities depending on your needs.
Embedded portal in Jira Service Desk Cloud: now your customers can submit their requests through the embedded form on your website.
Updates for Portfolio for JIra: dependencies report, portfolio programs.
JIRA Sotware Data Center for Microsoft Azure.
For Confluence:
Mobile app for Confluence Server.
For Bitbucket:
A bunch of upgrades for Bitbucket pipelines that help you connect developers with the entire team.
DevOps:
DevOps Team Playbook – the best practices that can help your team work better together.
Config as Code for Bamboo – less manual interaction with your built servers and more efficient delivery of your builds.
All DevOps apps in one place – #1 DevOps Marketplace.
Atlassian has also extended the Data Center family and added HipChat Data Center and Crowd Data Center. They also took one more step to make Atlassian Cloud attractive for the enterprises and announced a brand new offering – Identity Manager for Atlassian Cloud that improves security audit and administrative control of your enterprise.
Summit milestones
This Atlassian Summit was full of different events and we did not want to miss any of them. We were fortunate to participate in Atlassian Partner Day that united Atlassian Solution Partners, Marketplace Vendors, and Training Partners from all over the world. We had a chance to celebrate our common triumphs and discuss the challenges we face in our work during multiple breakout sessions.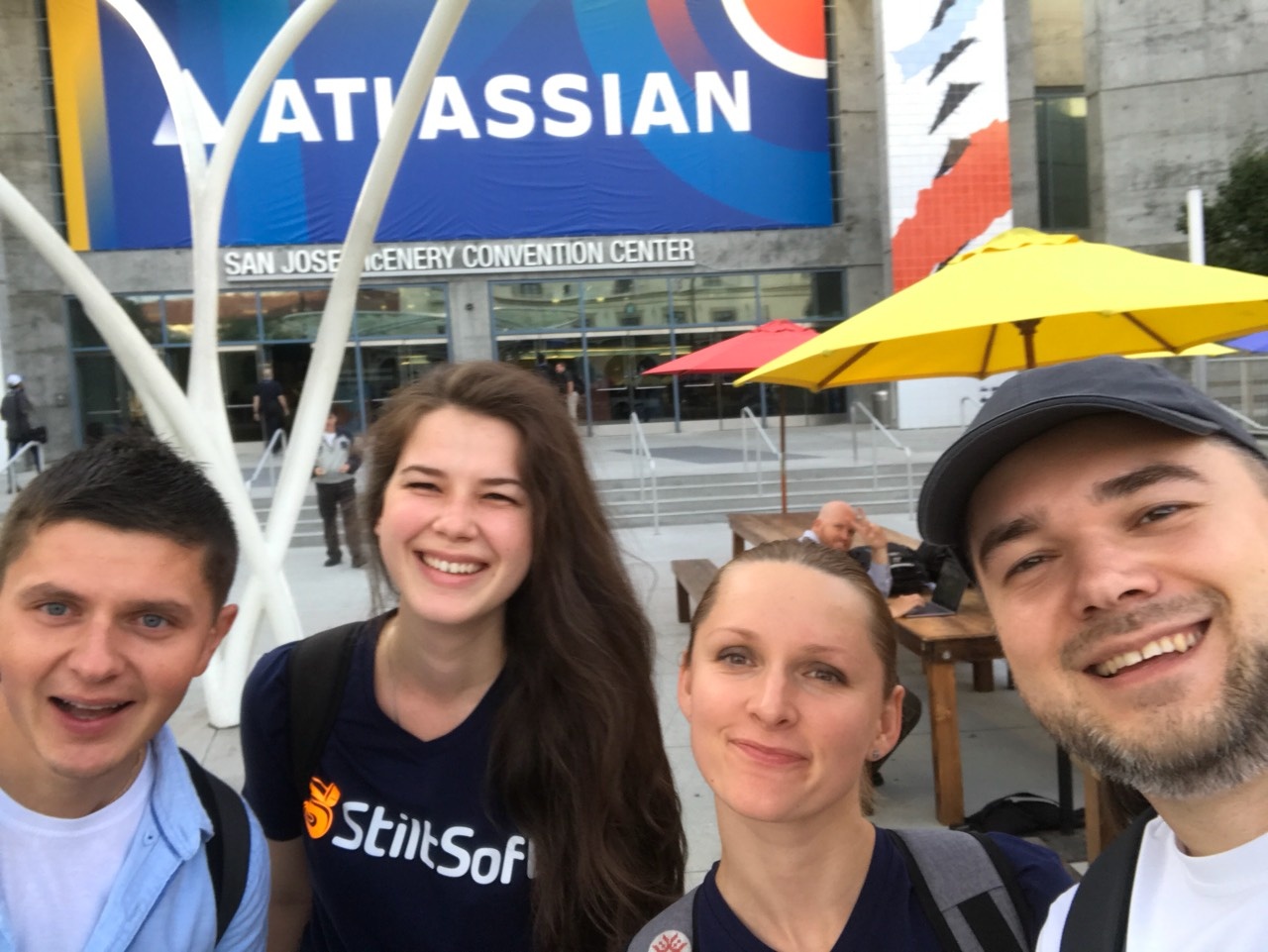 All the participants could relax and chat at Atlassian Bash that took place in the City National Civic with lots of music and funny entertainments.
Everybody could ask the Atlassian founders anything and at the end of the last day of the summit Mike and Scott took the stage to answer these tricky questions during the "Ask Atlassian" Keynote. It started with some funny questions about their friendship and after that we received answers to questions about Atlassian values and culture, new design and names of the products.
Atlassian company believes that every team can be creative and innovative. So everybody could witness it at the Summit with the help of ShipIt Live contest. Five teams of enthusiasts had different challenges related to different Atlassian products. They had only 24 hours to provide the audience with the complete solutions. The audience could vote for the team they liked most.
The winner of the challenge presented us with the solution called 'Missing Meetings' for Stride. This app helps you to stay tuned and to keep track of every meeting in your company even if you missed it. Besides session recording, it allows you to get a detailed transcript showing who said what and when. You can also ask Stride to create a Trello card if you do not want to miss something important during your meeting.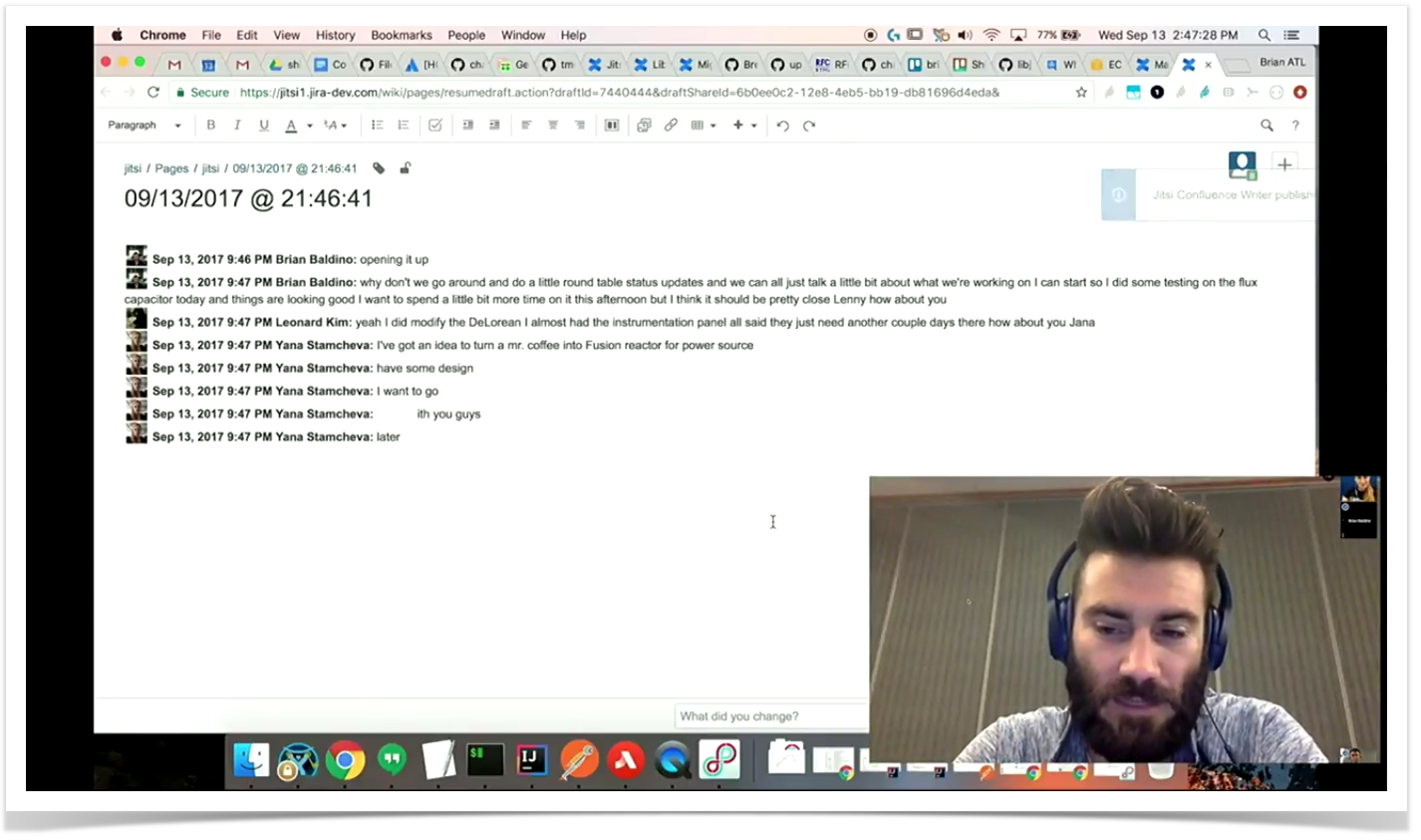 So once again Atlassian Summit showed that when we work as a team everything becomes possible. And, of course, this event gives us a great opportunity to communicate with our customers directly! So we want to thank everybody who came to our booth at Expo Hall. We met a lot of our customers who just dropped by to say some warm words about our products. It is so encouraging! We also were super glad to meet new people and tell them about the advantages of our apps.
We are looking forward to the European Atlassian Summit in Barcelona that will take place next year on 4-6 September. We will also be a part of the next US Summit in Las Vegas in 2019.