Calendar of Atlassian Events 2020 – Updated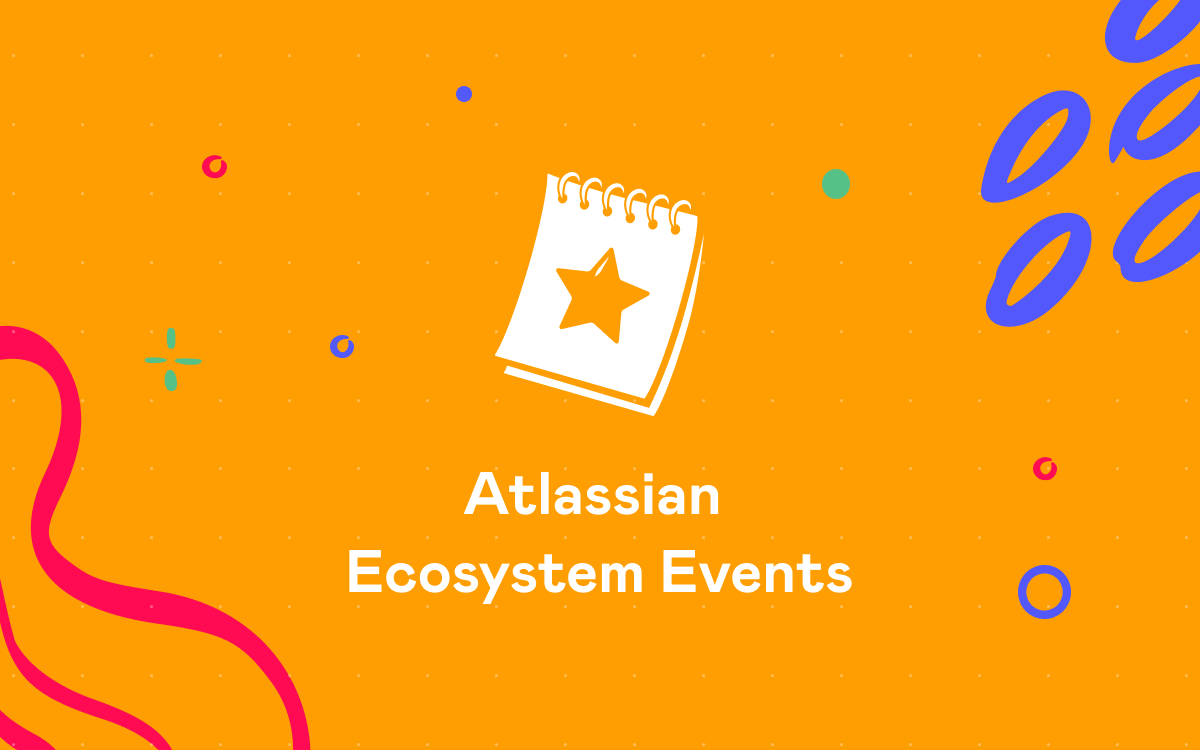 Every year we create our list of Atlassian events that take place around the world to help you supercharge your calendars and plan your activities. People who attend Atlassian events have a great opportunity to network with others in the industry, share their experience, and get answers to their questions.
In this blog post, you will find information about conferences where you can have some great face-to-face interactions with Atlassian experts, educate yourself and, of course, have some fun!

We divided all events into several categories:
Atlassian activities hosted by Atlassian vendors (including some meetups organized by Atlassian)

Atlassian Summit and Atlassian Team Tour 2020


More events outside Atlassian Ecosystem that can be useful for Atlassian users
So let's discover what events you can attend year-round.
Atlassian Ecosystem Activities 2020

We did our best to find everything that Atlassian vendors plan to organize this year. We will update this list with more information once it becomes available.
When
What
Where
Price
Hosted by
Update due to COVID-19
22 January
Avoset Momentum 2020 – Atlassian Morning
Helsinki, Finland
Free
Avoset

28 January-4 February
Team Up Tour
US and Canada
Free
k15t and ALM Works

5 February
Zurich, Switzerland
Free
bitvoodoo

8 February
Nairobi, Kenya
Free
Atlassian

11 February
Atlassian Cloud Connect 2020
Bengaluru, India
Free
Atlassian

13 February
Atlassian Cloud Connect 2020
New Delhi, India
Free
Atlassian

10 March
Glasgow, UK
£0 – £128.39
New Verve

19 March
Methoda Atlassian Day
Jerusalem, Israel
Free
Methoda

19 March
Atlassian Enterprise Club Day Confluence
Wiesbaden, Germany
Free
//SEIBERT/MEDIA

24 March
Daysha DevOps presents Atlassian in London
London, UK
Free
Daysha DevOps

29 March
LINCHPIN & DRAW.IO INFO SESSION LAS VEGAS 2020
Las Vegas, NV
Free
//SEIBERT/MEDIA

3 April
eazyBI Community Day
Las Vegas, NV
$150
eazyBI

7 May
Vienna, Austria
Free
celix

14 May
Atlassian Enterprise Club Day Jira
Wiesbaden, Germany
Free
//SEIBERT/MEDIA

14-15 May
eazyBI Community Days
Riga, Latvia
100€ (+ VAT 21%)
eazyBI

27-28 May
Jira Day 2020
Warsaw, Poland
TBD
Deviniti

9-11 June
Atlassian Day 5
Budapest, Hungary
from

55 880 Ft

META-INF

23-24 June
catworkx Midsummer Day 2020
Hamburg, Germany
TBD
catworkx

30 June
Team Up Forum 2020 by K15t and Scandio
Stuttgart, Germany
TBD
k15t & Scandio

2 July
Team Up Forum 2020 by K15t and Scandio
Munich, Germany
TBD
k15t & Scandio

n/a
Valiantys Enterprise Days
London, Paris,
TBD
Valiantys

n/a
Vienna, Austria
TBD
catworkx

n/a
StiltSoft Atlassian Day
Minsk, Belarus
Free
StiltSoft
Atlassian Summit

UPD: Atlassian made the difficult but important decision to cancel live Atlassian Summit in Las Vegas because of the unfolding coronavirus (COVID-19) situation around the world.
The great news is that you can join Atlassian Remote Summit 2020 from anywhere on April 1–2 with free registration: https://atlassian.swoogo.com/summit20_live_stream
Of course, Atlassian Summit is an event that is on everyone's lips early in the year. This is mainly because it takes place pretty soon. You can meet Atlassian experts, Atlassian vendors and like-minded people on March 31 – April 2 in Las Vegas. Moreover, you can meet Malcolm Gladwell on the summit stage, he is one of the best-selling authors of the New York Times. Atlassian prepared a lot of useful workshops and breakout sessions. You can check the schedule for more details.

As usual, you can take training and certification before the Summit to take your skills to the new level or get certified with the help of Atlassian University.
Of course, all attendees will have a great chance to meet the top Atlassian vendor at the Expo Hall and learn more about apps for Confluence, Jira, and Bitbucket.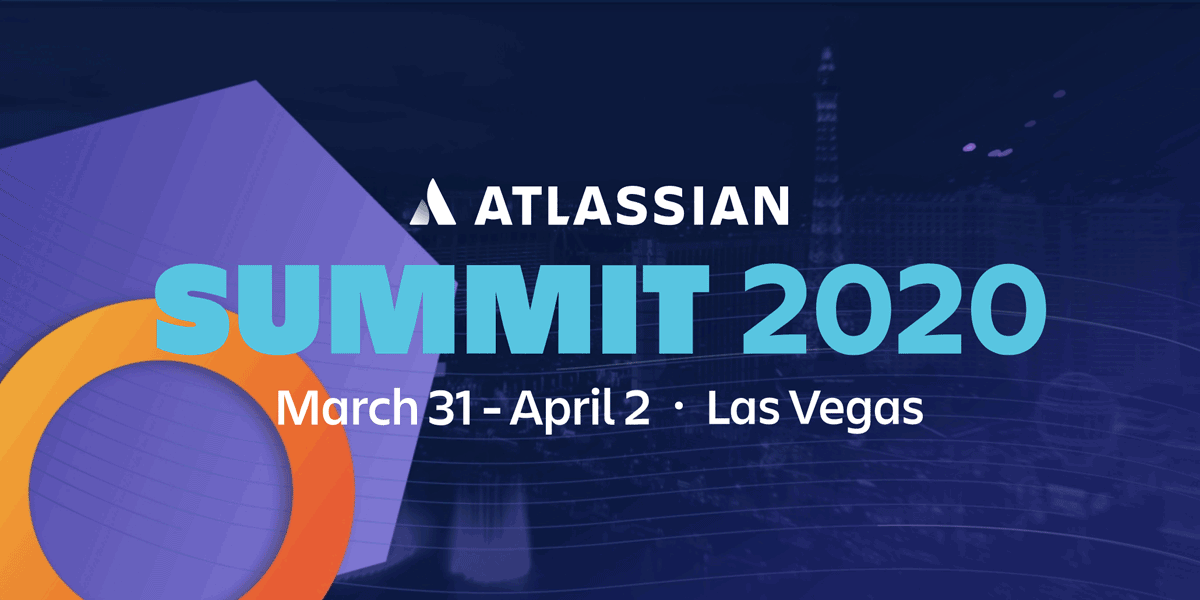 Atlassian Team Tour 2020
This series of events takes place a third time in a row. Atlassian experts travel all over the globe to meet Atlassian customers. Attendees can learn about new trends and find how to can scale business with the help of Atlassian products. These meetings will be of great help to enterprise teams because they will definitely explore new tools and technologies.
Upcoming Atlassian Events
You can always check Atlassian Community to find more information about Atlassian Community events, Trello events, and meetups from Company User Groups.
Don't forget to check Atlassian events near you organized by Atlassian User Groups in your city.
More events
If you want to get even more new ideas and approaches to work efficiently and effectively, you can check our list of events that will take place outside of the Atlassian Ecosystem.
When
What
Where
Price
Update due to COVID-19
9-12 March
Facebook Global Marketing Summit
San Francisco, CA
TBD

31 March
Adobe Summit
online
Free

TBD

Write the Docs Portland 2020

Portland, OR
$100 – $500

previous date 3-5 May

11-13 May
Global Scrum Gathering NYC
New York City, USA
$1,650 – $1,850

10-11 June
European SAFe Summit

The Hague, Netherlands

€1350 – €1450

20-24 July
Agile2020 Conference
Orlando, FL
$1,099 – $2,099

3 August 
Game Developers Conference
San Francisco, CA
TBD

previous date 16-20 March

13-15 September

Write the Docs Prague 2020

Prague, Czech Republic
TBD

14-15 September
Prague, Czech Republic
TBD

16-18 September
Krakow, Poland

€

320

previous date 20-22 May

20-25 September
Global SAFe Summit
Denver, CO
$1595 – $1895

21 October
Test & Quality Summit
Dublin, UK

€

160 –

€

205

previous date 29 April 

8-13 November
Potsdam, Germany

€

722 –

€

1911
Save the date!
If you wonder how other teams use Atlassian products, you will definitely find answers to your questions at any of the events listed above. We hope that you can turn some insights you get during these events into action items you can use at work.
You are more than welcome to share your preferences with us and we will update the list accordingly.