Confluence Tips and Tricks: Using Interactive Sliders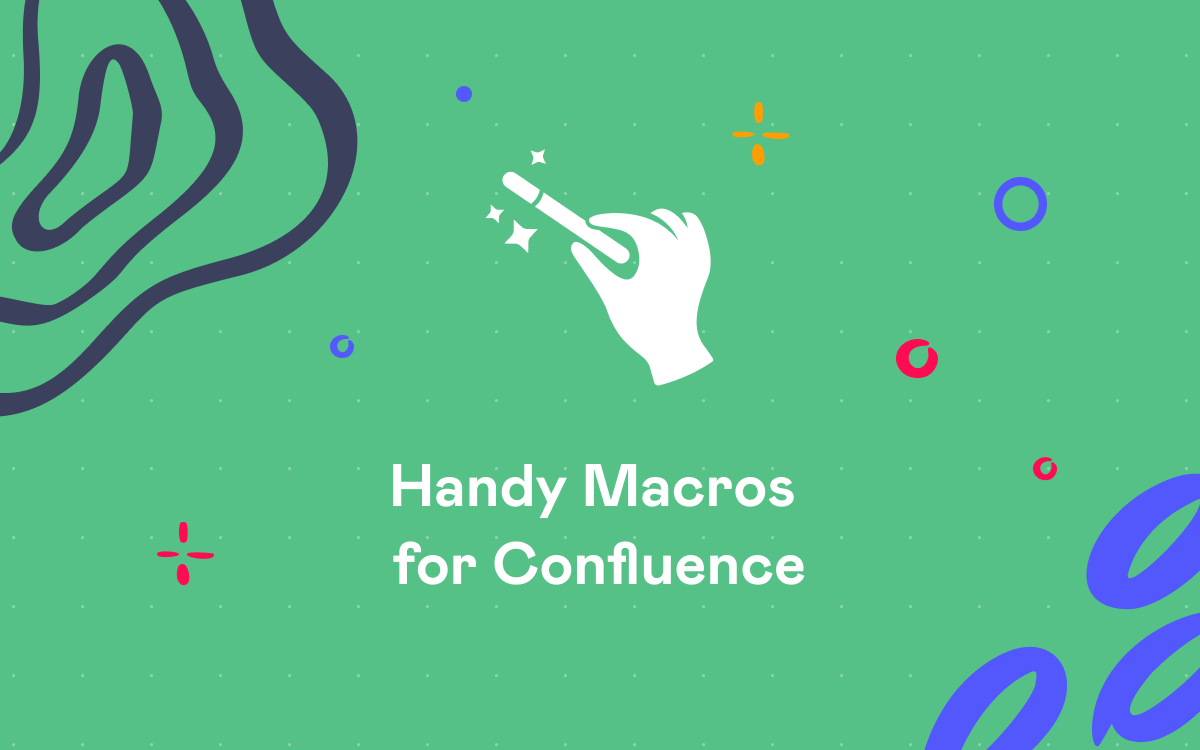 If your team uses Confluence, you know that you have a single place to store your marketing strategy, product documentation, personal notes, and more. It's easy to create and manage content with your team in Confluence, keeping project-related documentation up-to-date. However, when you need to change something, be it the status of your task or the date of your meeting, you need to switch to the page edit mode. However, we know some Confluence tips and tricks we want to share.
Our team is developing Handy Macros for Confluence Cloud to facilitate your work with commonly used macros and add more interactivity on your Confluence pages in the page view mode. Among the variety of macros, you can pick those ones that will better fit your everyday needs and will let you design appealing and eye-capturing pages for your teammates, as follows:
Handy Status allows you to add status sets to your pages and rapidly update them.
Handy Date helps you pick dates for your tasks, events, and milestones.
Handy Poll lets you collect feedback from your colleagues.
We've powered up this collection of macros with the Handy Slider macro.
How to work with Handy Slider
Now you can use sliders and change their values on the fly. Insert this macro while editing the page, set its parameters in the menu, and save the page.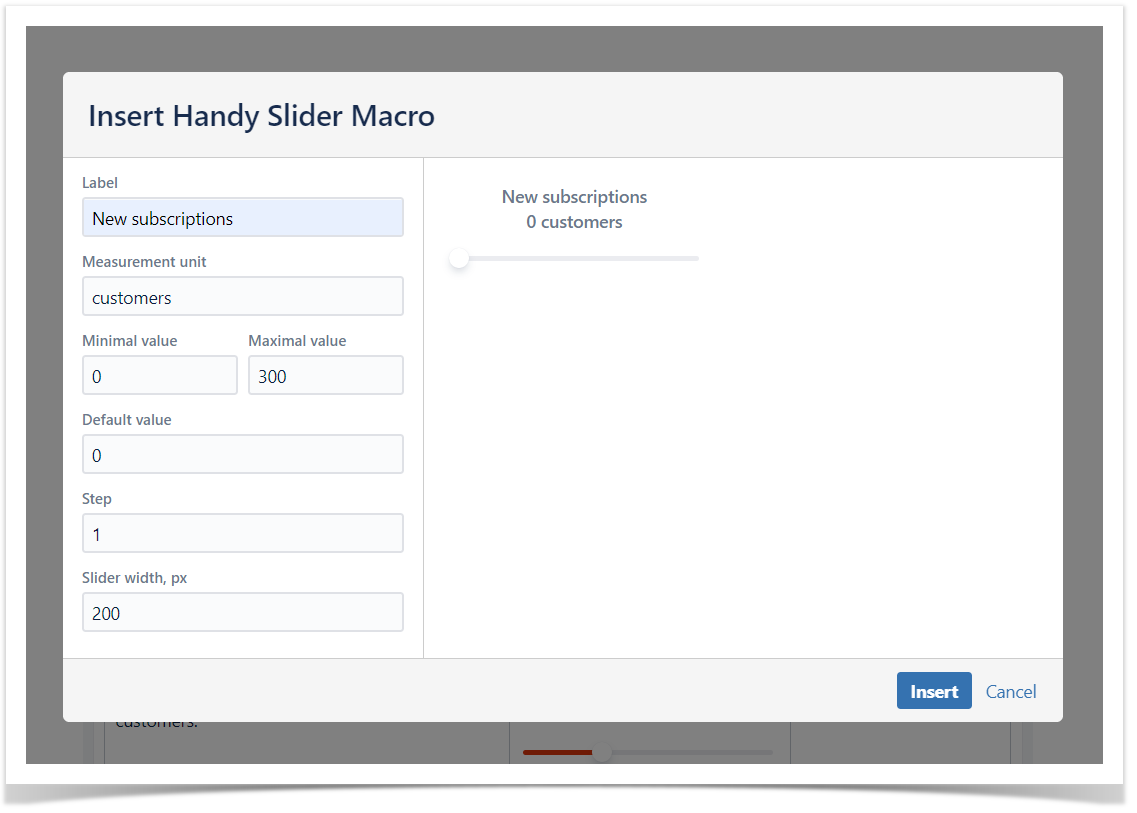 And from now on, you can work with the slider while viewing your page. The usage of interactive sliders can be very efficient for monitoring long-running tasks. You can pre-define the values and instantly change them when work is progressing. Instead of describing your progress in words, you can just drag the slider.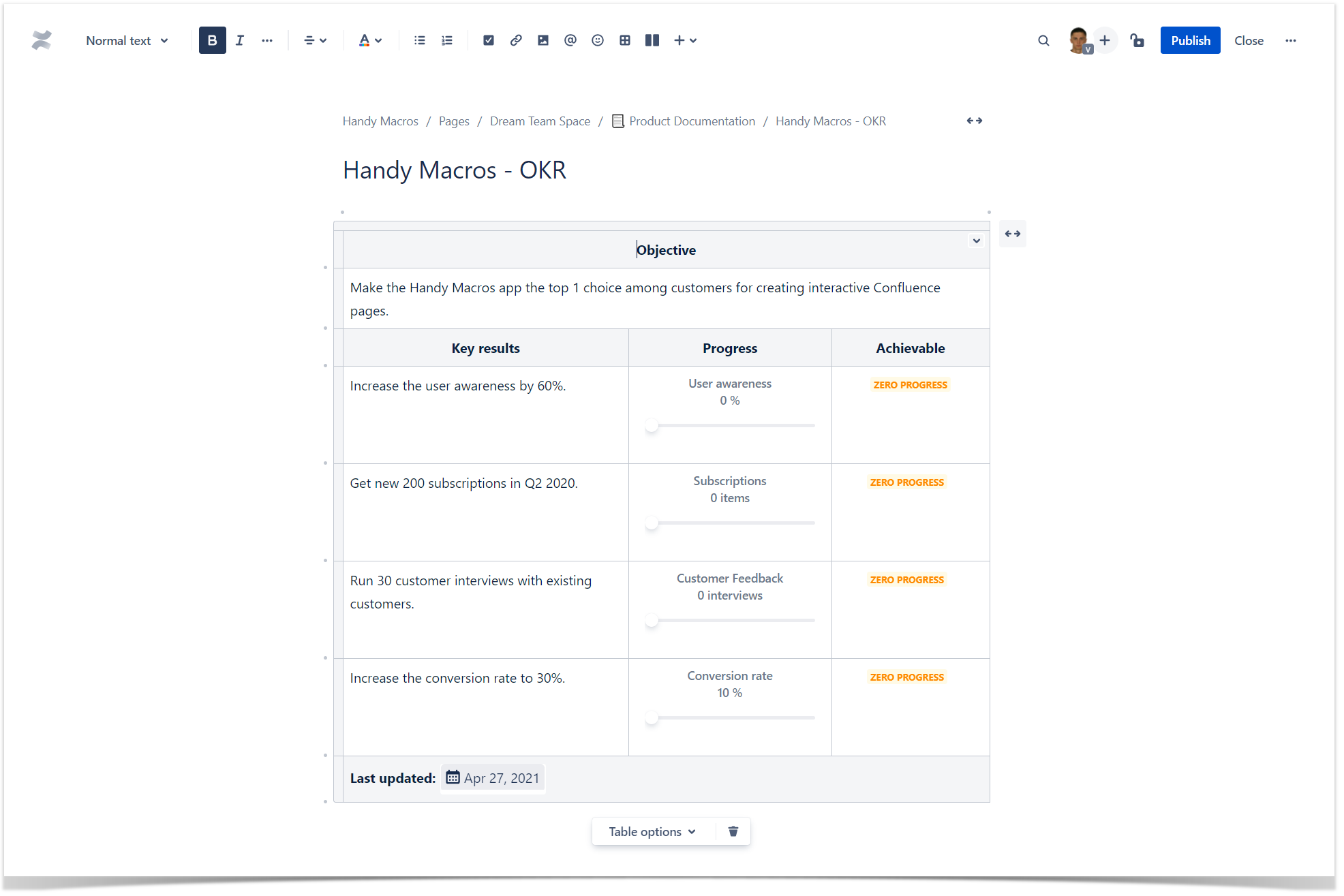 Manage OKRs in Confluence Cloud
Moreover, your team can manage OKRs in Confluence Cloud with ease using Handy Macros. With the bundle of pretty simple, but powerful macros, you can create an OKRs dashboard in Confluence Cloud where you can track the current progress of your team.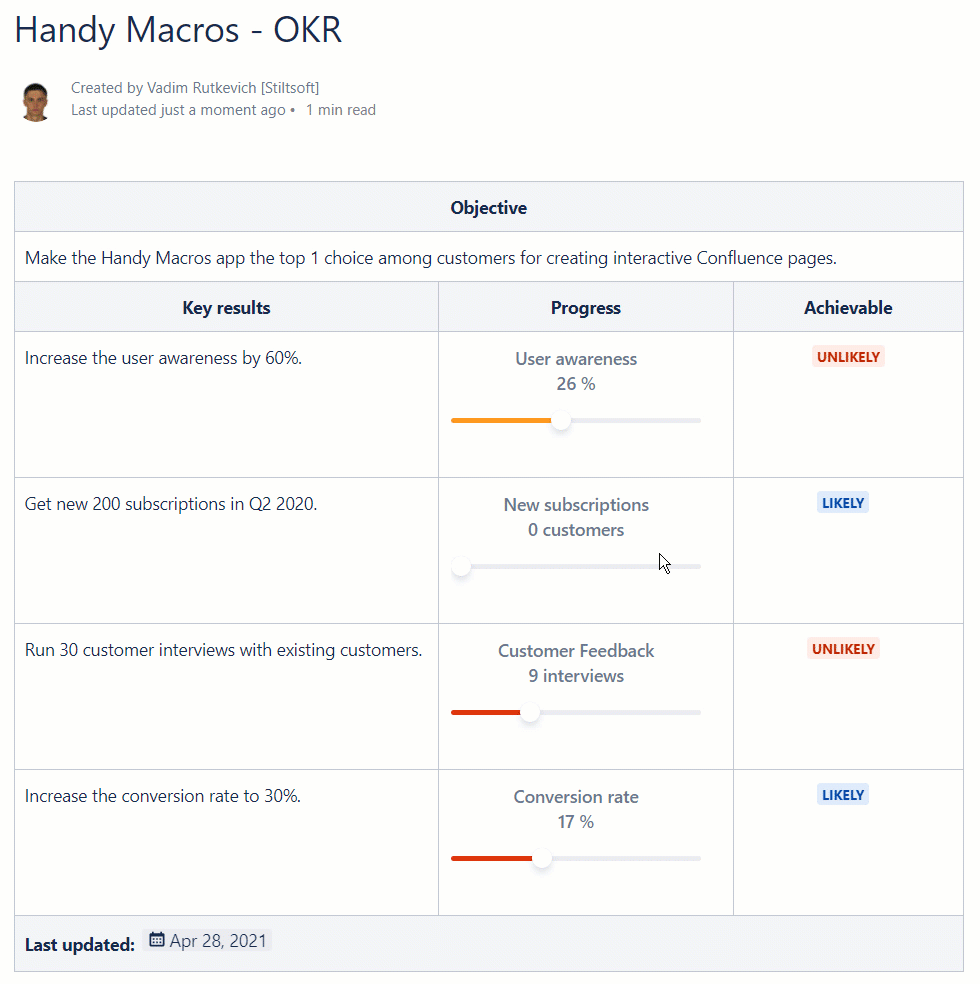 Start your free trial of Handy Macros for Confluence Cloud and create interactive dashboards together with your team
The Data Center version of Handy Macros includes 12 macros and features that you can use to create engaging content, augment the whole Confluence experience for your colleagues or customers, and revamp your approaches to designing pages.