First Steps in Mastering Atlassian Confluence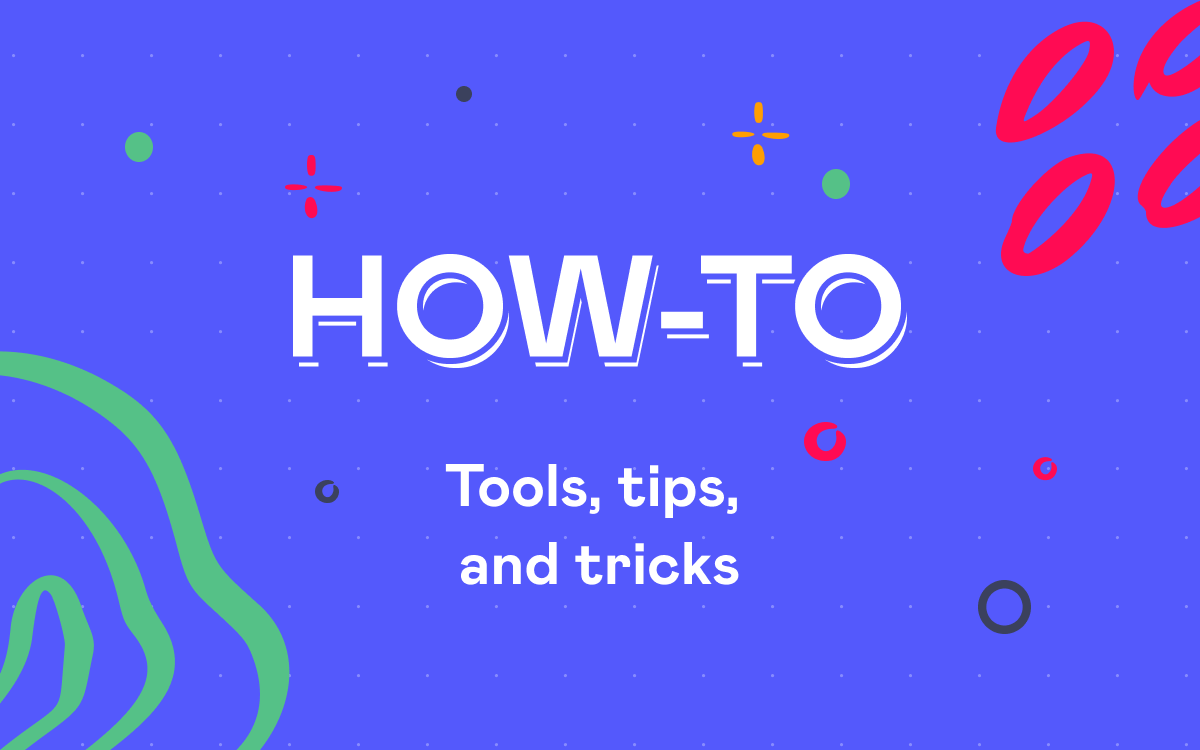 We continue our blog post series for Atlassian newbies. We have already published two articles featuring different ways to start your Jira experience:
Let's proceed to another Atlassian product – Confluence. It is a team collaboration platform where you can create and share rich content in a transparent and organized manner. This web-based enterprise information management platform helps you keep track of your team projects, discussions, decisions.
Confluence is a tool that enhances your productivity and simplifies the decision making within your teams and departments. Check out its intuitive interface with the carefully-elaborated workflows. Once you explore the basics of Confluence, you will understand that it is pretty simple to use.
We will highlight some of the resources to consider when looking for the best way to learn Confluence essentials:
So let's focus on how to successfully get started with Confluence.
Atlassian Sources
Traditionally, we start our list with the resources Atlassian offers for Confluence beginners.
Starting your Confluence experience from Atlassian documentation makes sense. Here you will find all the required information for using Confluence to its full extent.
Both Confluence Cloud and Server Documentations have the same contents structure.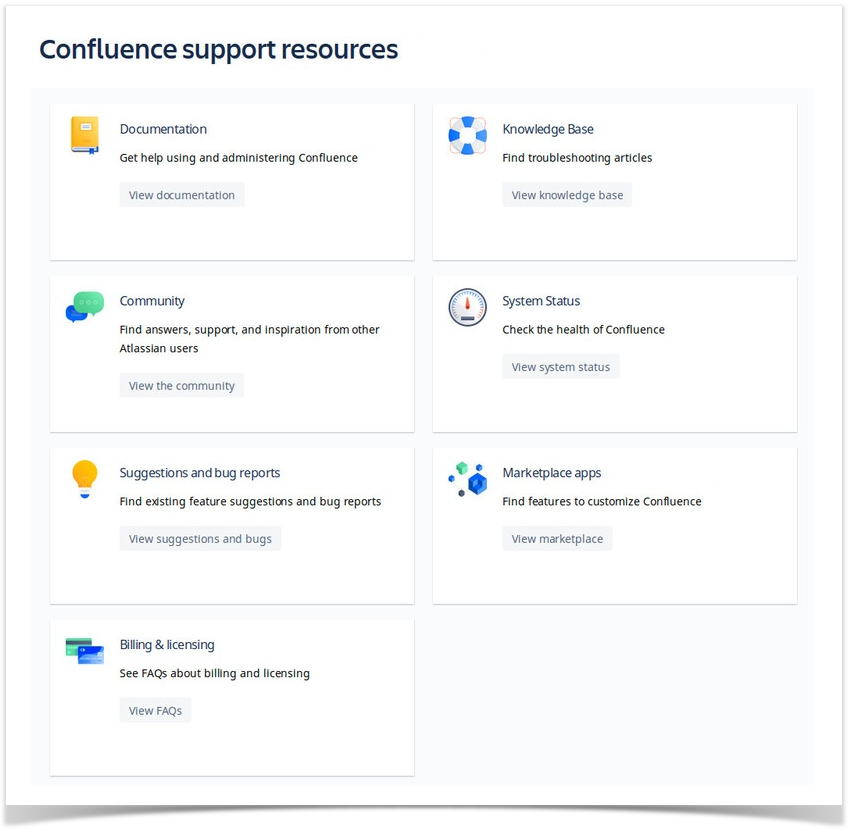 You can check two useful tutorials 'Navigate Confluence' and 'Space ace'. In Confluence Server Documentation you will also find a quick start guide with the detailed Confluence information. At first, it may seem that there is too much information for a beginner. No worries, just follow the well-structured step-by-step guide.
This blog is full of useful tips for all Confluence users and is essential if you want to be aware of the latest Confluence news.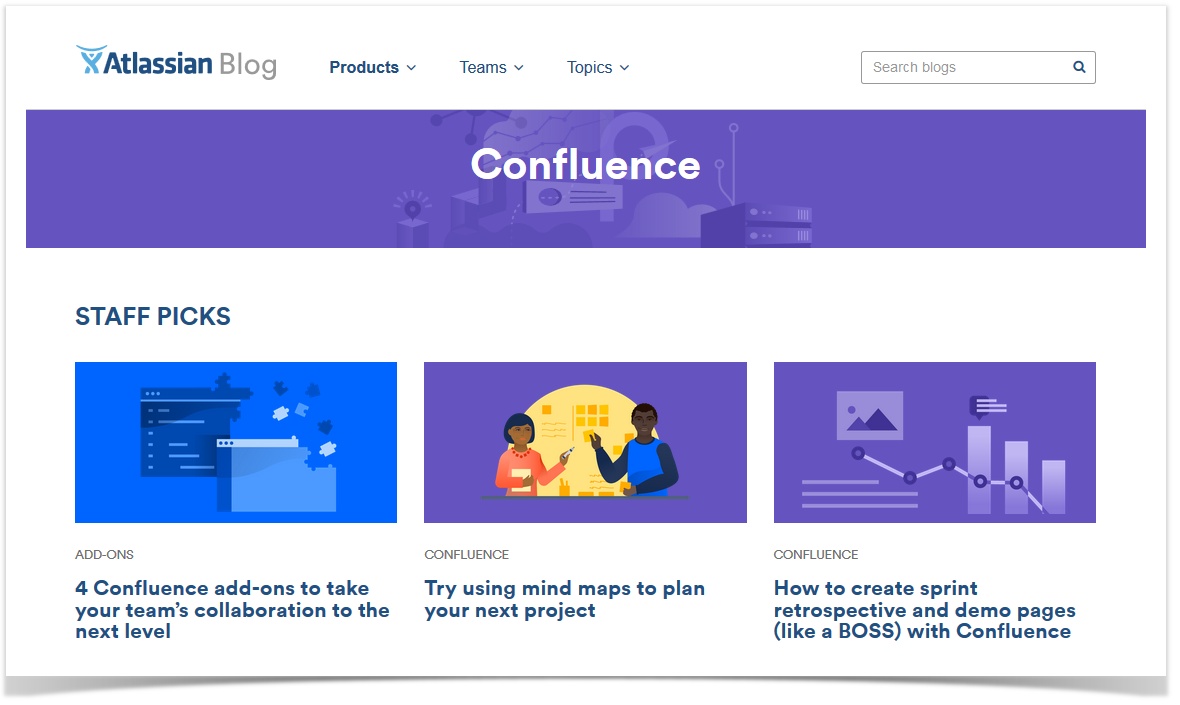 You may sort out the articles by topics you are interested in. You will find blog posts about the latest Confluence features, new add-ons, or real-life use cases. We recommend you to subscribe to this blog if you want to receive some fresh ideas, announcements, and inspiration for your team from Atlassian.
Atlassian University offers 'Getting started with Confluence' course for beginners.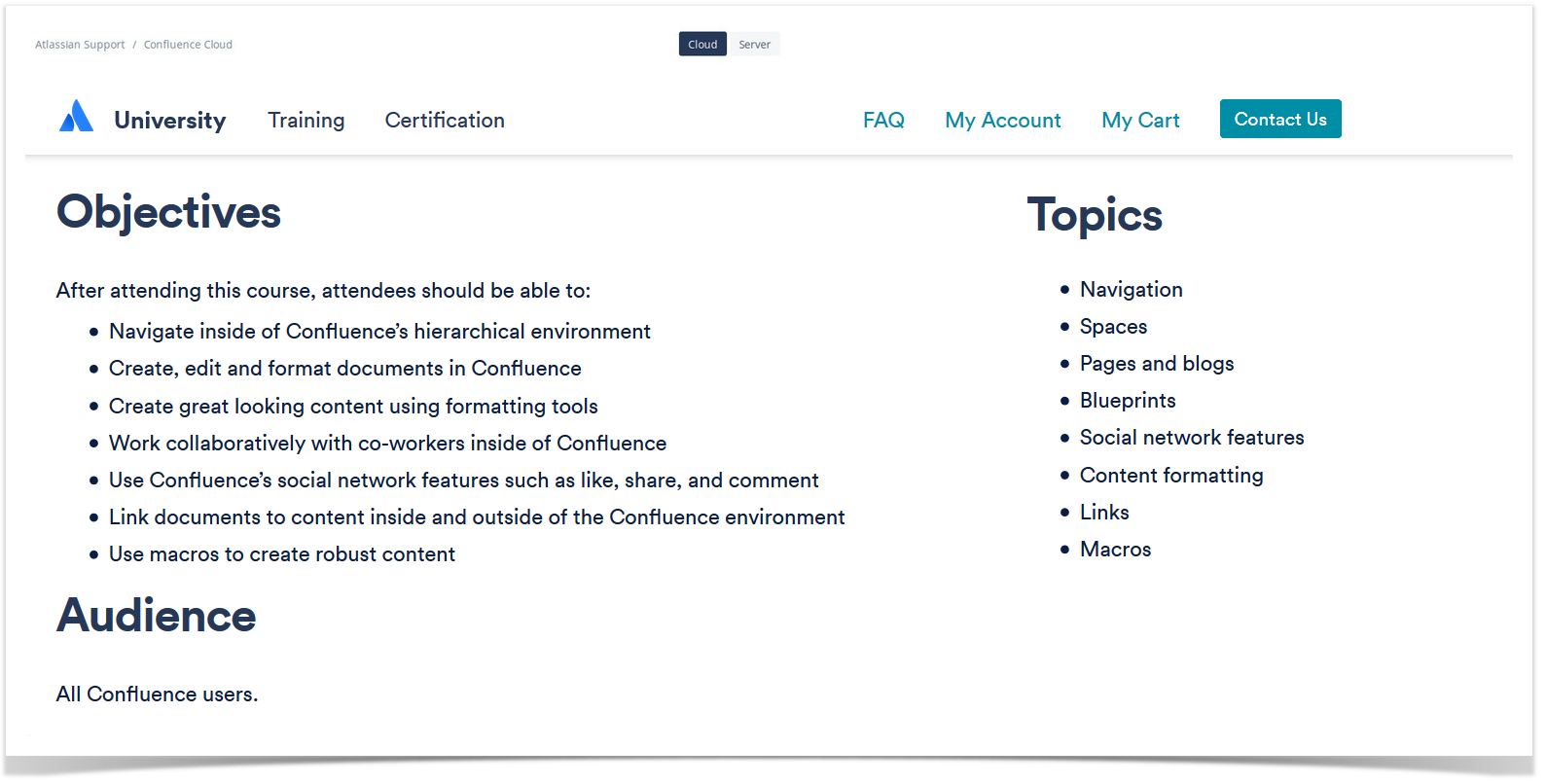 You can choose the most relevant training content for you and your team because this course is available in various packages:
Upon completion you will learn how to use Confluence not just as a repository of content, but also as a collaborative working environment.
Today the price for individual On Demand course starts from $300.
We think that practice with the help of video tutorials helps a lot, because you can follow the process step by step while listening to the tutor's explanations. For that reason we offer you to check Atlassian YouTube channel.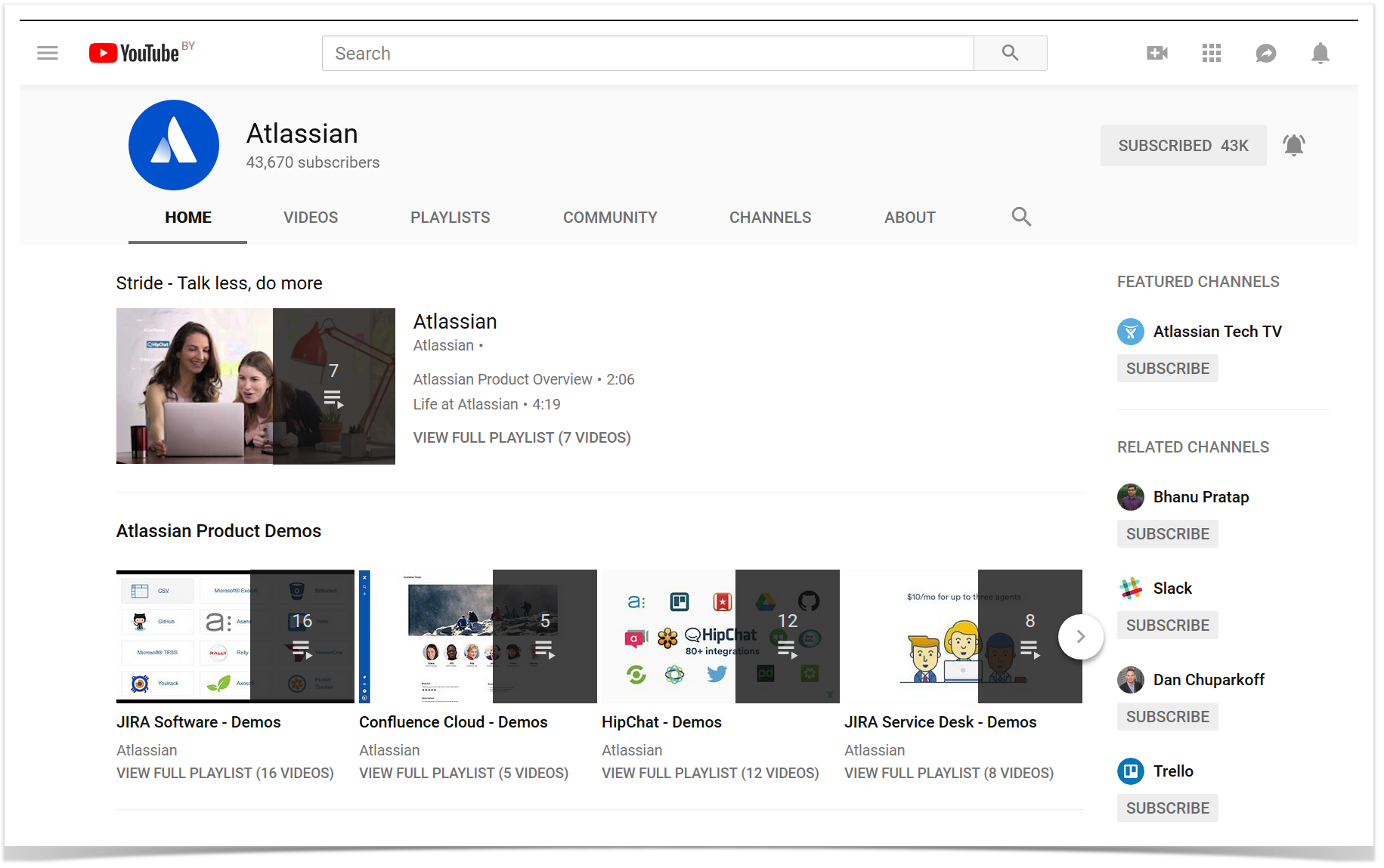 All the videos are divided into topics, so it is easy to find what you need. You may like the following:
Atlassian sources is a great start if you want to understand Atlassian values and philosophy. And, of course, one more good thing about using Atlassian sources is that you get the proven first-hand solutions.
Courses from Atlassian Partners
You may ask, 'Who can teach me Confluence basics except the Atlassian team?' We think that the courses from Atlassian Solution Partners are worth your attention.
cPrime delivers Agile Project Management and Software solutions to large enterprises. They have training courses both for beginners and power users. We think that it is better to start with Confluence User Fundamentals – Online. This online training course consists of 4 modules, each module includes demonstration, lecture, and exercises. You will discover how to work with your page content, learn about templates and blueprint fundamentals, and will have an overview of macros.
As an Atlassian Silver Solution Partner and Atlassian Top Platinum Vendor, Stiltsoft today has 4000+ customers from more than 80 countries worldwide. Our primary focus is app development. We've also released our free training courses for Confluence administrators that start their experience with this powerful platform and novice Confluence users.
These courses have included all our best experience collected over the eight years of company operation.
And more
This learning platform offers a wide range of different courses with mostly positive feedback from readers. Installing and Administering Atlassian Confluence is a good choice for beginners. You will learn how to set up and create content of all formats in Confluence, use its community and social features. This video tutorial also provides information about creating users and groups, managing tasks and notifications.
To take this course you need to sign up. After that you can choose the learning plan that suits you best.
What to start with?
Atlassian offers a trial period for all their products. We think that practice can be the best way to study Confluence. So install Confluence and try to use it for a couple of days. If you have questions, consult the Atlassian sources we mentioned in this blog post.
We offer you to proceed to the paid courses once you study free solutions and check your skills in practice. Of course, it's up to you to decide which of the options to choose.
We hope that this blog post will help you to start your successful Confluence experience. Feel free to comment below if you have any questions about Confluence usage.