How to Make More Appealing Content in Atlassian Confluence
August 2, 2019
#

How To
#

Confluence
#

Task Management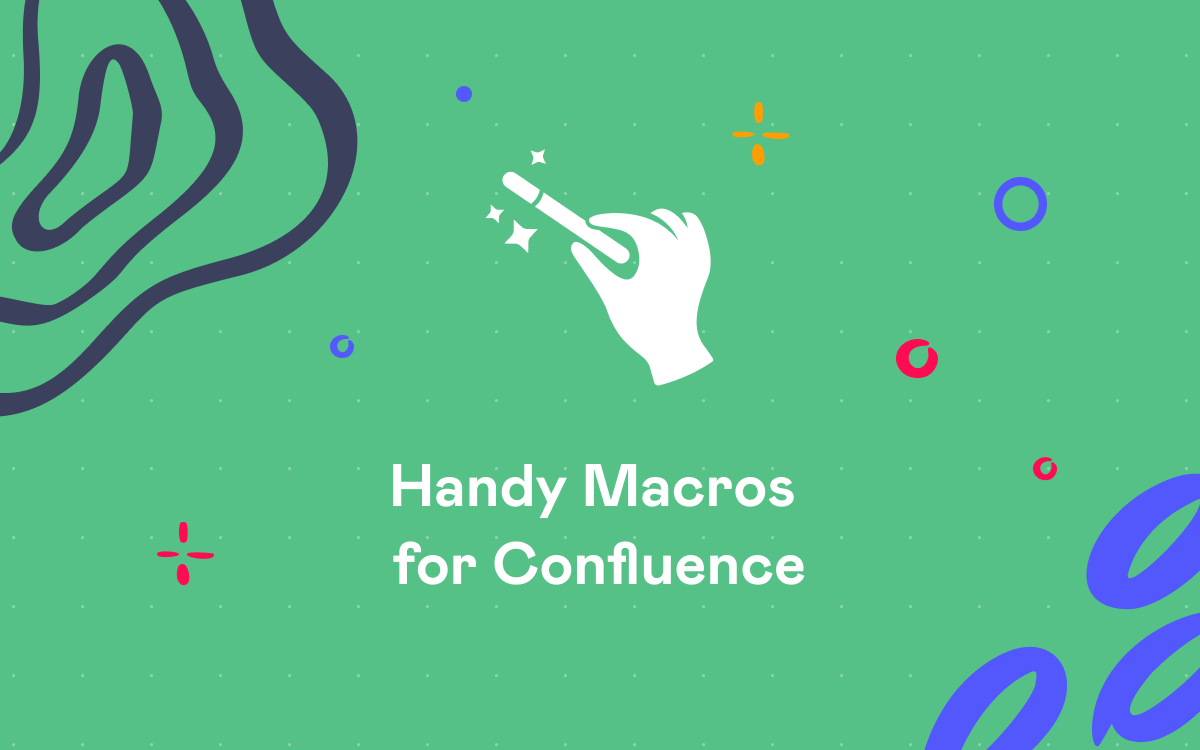 Confluence is a collaborative software that helps users effortlessly create and share thoughts, ideas and multiple documents in one centralized location. Of course, it is important to maximize content appeal and efficiency your team can benefit and enjoy.
We've noticed that traffic continues to grow for our blog posts about engaging Confluence content, even though they're more than three years old. We are talking about the two articles that describe how to create attractive Confluence pages with the help of our Handy Macros for Confluence app and other tools:
A lot has changed since then and our solution has become even more powerful. Today, we will show you how your team can build more impactful content that is easy for your users to digest.
What's new in Handy Macros
Preview multiple Confluence pages

Handy Cards is a new macro that allows you to preview your Confluence pages on the main one allowing other users to easily browse between multiple blog posts. We are mostly addressing the pain when viewers need to scroll through the whole selection of blog posts when they are looking for the one to read.
This macro helps you to simply offer your team to browse through the cards with images, titles and some text that will lead them to the entire blog post.
Now you can swiftly create cards for child pages, pages by labels or custom content choosing the number of characters to show on the preview, regulate the number of columns, or show the author of the document.
This feature can be also useful when you want your users to have an overview of multiple pages that are stored in different spaces.
Add tooltips with useful information
Handy Tip adds the ability to hover over any piece of text, image or emoticon displaying pop-up tooltips with additional information. This macro can help you create interactive pages instead of boring endless documents.
You just need to choose the object and decide what information you want to add. This way you can create content that's both relevant and interesting to your audience.
Moreover, you can add widgets, some useful links and even pictures to the Handy Tip window to create high-quality content for your readers and shorten the main text.
What other macros are available in this solution?
Create dynamic statuses
The Handy Status macro is one of the killer features of our app because it allows you to create your own dynamic status sets and use them across the entire Confluence instance. Moreover, you can create personal status sets and space status sets your colleagues can also use.
The best thing about this macro is that you can change one status to another on the fly right in the view mode. If you hover over the status, you can track the story of changes.
Replace links with handy buttons
The Handy Button macro allows users to create appealing buttons on Confluence pages adding direct links to the required sources. This way you attract your users' attention to the most important information they need to read because sometimes some generic links can be lost among the tons of text.
You'll get a button on your page which opens a link in the browser when you click it.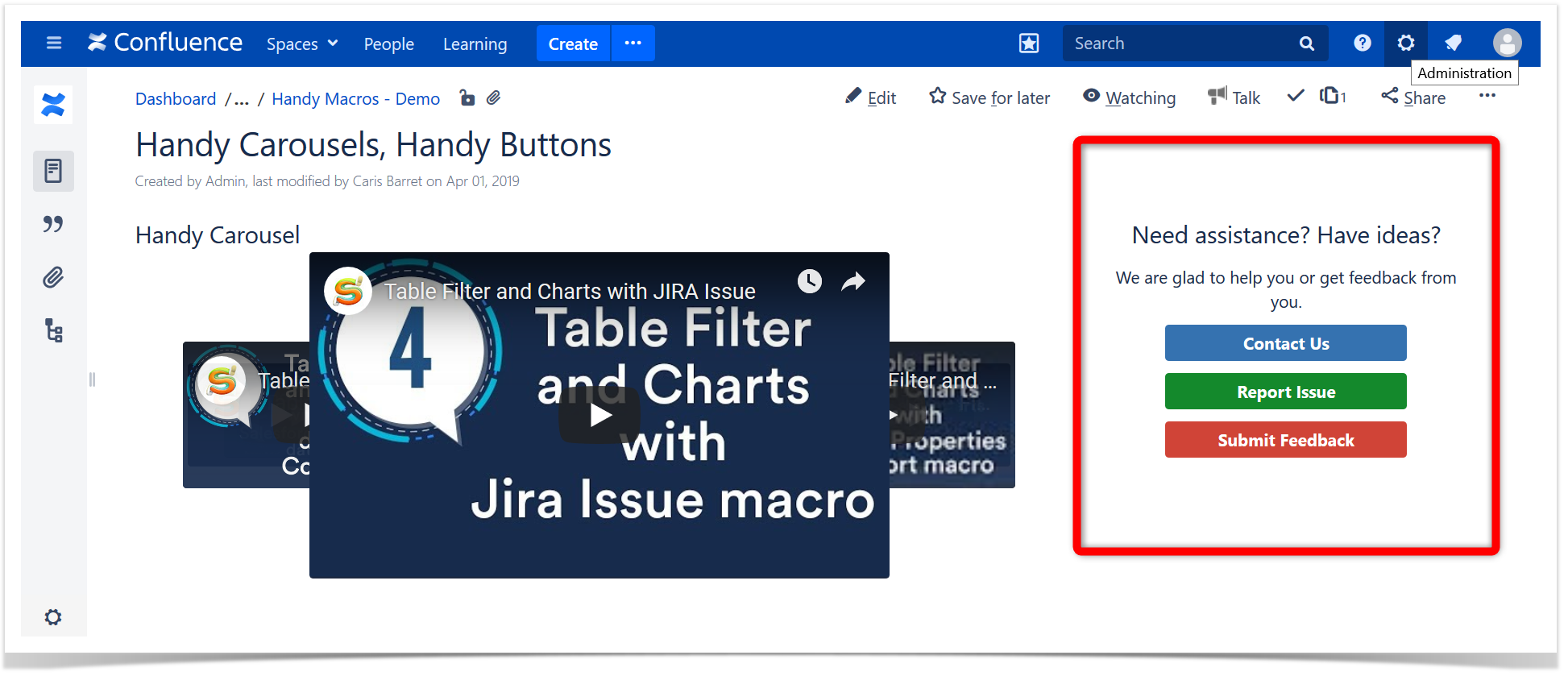 You can also use relative Confluence links for the buttons you create with the help of this macro.
Be on top of your tasks
The Handy Reminder macro helps you not to forget about important tasks and events. You can easily create reminders for your teammates and choose the required date and time period.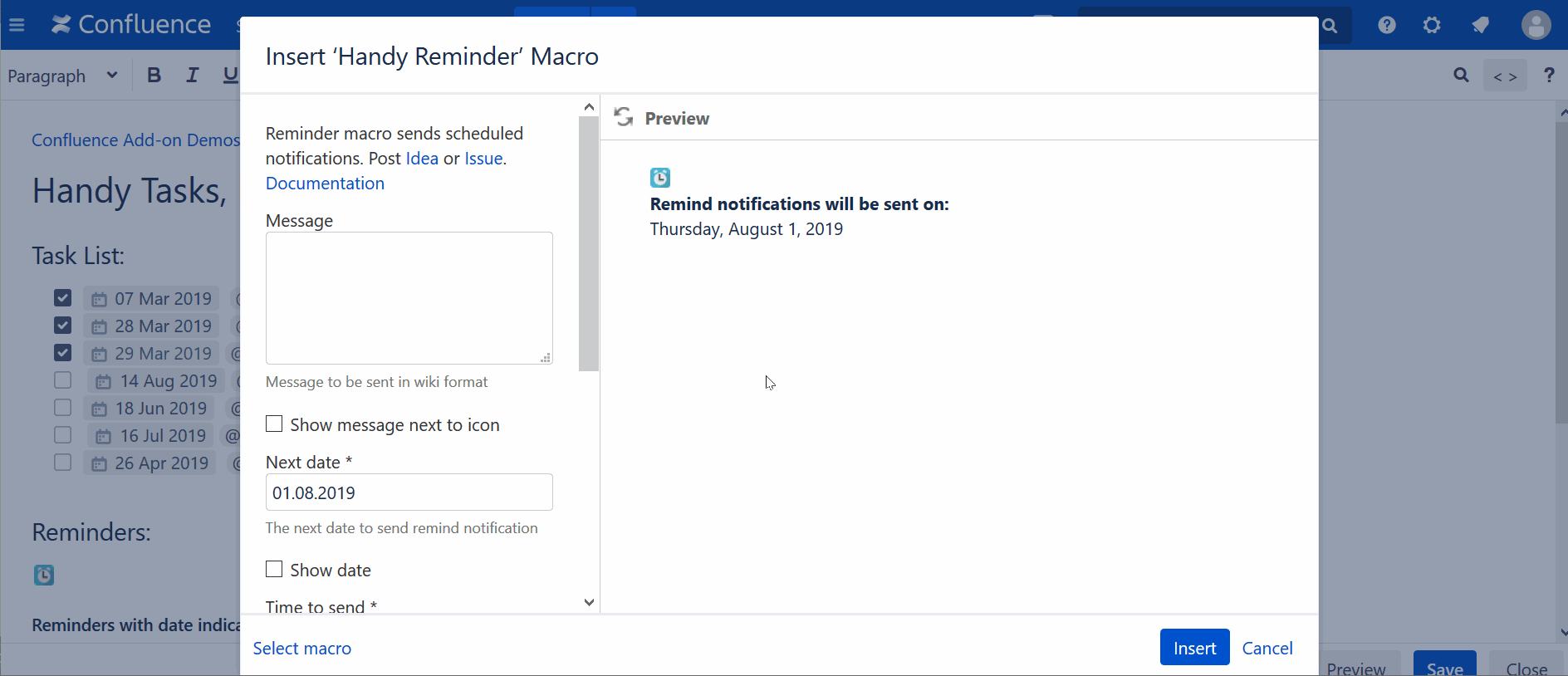 On a specified date you will receive an email and you will see a notification in your Confluence workbox.
Make your content better with Handy Macros
Handy Macros for Confluence offers even more ready-to-use tools that can improve interactivity of your Confluence content. This means that this bundle of useful macros can also help you easily track your tasks and all the page differences made to the page since your last visit, create attractive carousels of videos and images, and more.
Try Handy Macros for free and see how your team can benefit from using this solution.