Sponsored Development: Three Ways to Enhance InPlace Editor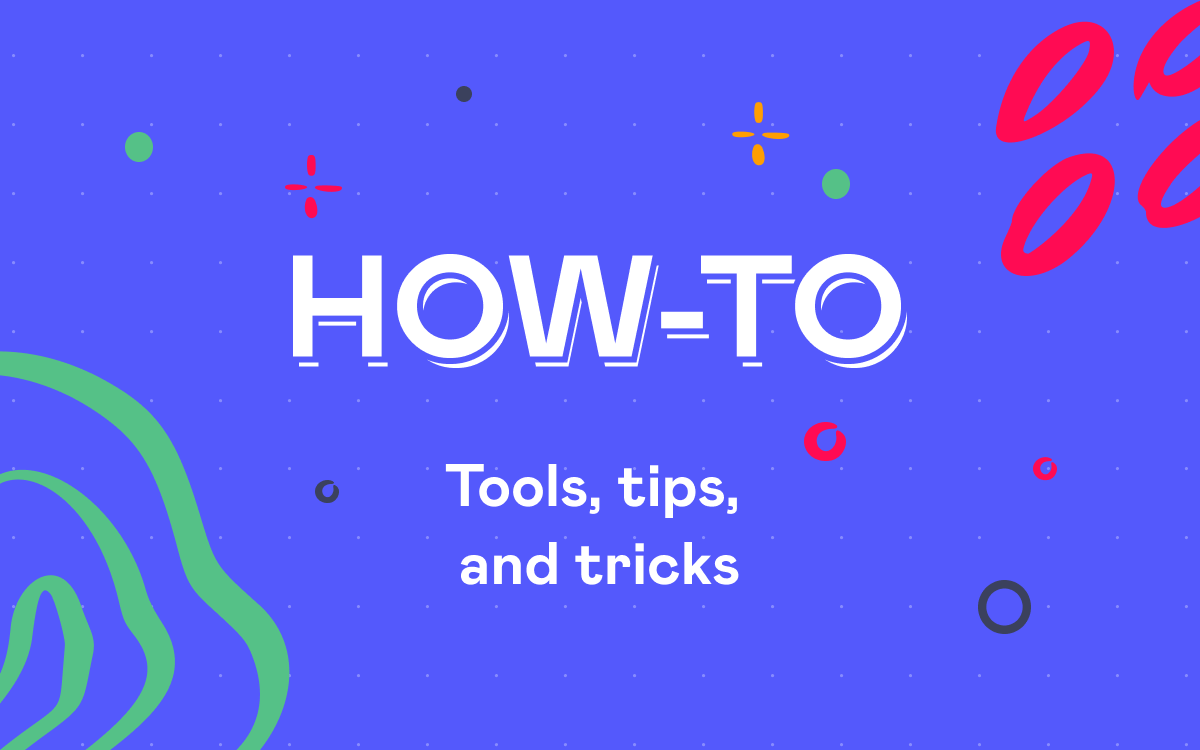 StiltSoft is a team of Atlassian Experts providing high-quality development and consulting services. Attention to details, in-depth planning, quick and polite responses and great support are their key characteristics. The development of a new feature in their InPlace Editor add-on was very professional with a valuable result. Thanks for your work!
Release of InPlace Editor 2.10.2 and 2.11.2 has been coordinated with EPS Software Engineering AG and Verwaltungsrechenzentrum AG St.Gallen companies who wanted to sponsor the prioritized development of several features and enhancements for our add-on. Both companies specialize in software engineering, development and administration of powerful computer science services. Extensive usage of Confluence is a must for them, so the level of efficient collaboration in Confluence depends on many factors, and one of them is quick information accessibility.
InPlace Editor for Confluence is the right tool that allows you to quickly and easily edit long Confluence pages in parts separated by editable heading levels. But, unfortunately, the available features were not enough for our customers to rapidly edit page sections in Confluence. So the customers requested the following features:
The first feature is a capability to define the space specific configuration for InPlace Editor add-on.
The second feature included customization of the generic add-on behavior in such a way that adjacent heading levels that are disabled for opening with InPlace Editor were not shown in the editor when opening the editable headings.
And the third feature is a capability to select individual heading levels for global and space-specific configurations.
Issues to Address
The main issues that the customers have with the add-on were the following ones:
global configuration of the add-on that was propagated for all Confluence spaces. The customers wanted flexibility in add-on configuration, so every space administrator will be able to set the space specific configuration required to the needs of users of this space.
showing too many headings of lower levels in the InPlace Editor form. The add-on included all the heading levels disabled for individual editing and showed them with the heading of the higher level in the pop-up form. On some pages, there was included too much text in InPlace Editor form so it was quite irritating for working with large data amounts especially with instructional texts.
level ranges. The existing mechanism of setting level ranges was quite inconvenient for situations when the administrator needed to have editable headings of the first, second and forth levels. It was not possible to do this in old versions of the add-on.
We have discussed all these issues with customers and provided description of the solutions that we can offer to them. Once all the questions were agreed we proceeded to development of these features.
Setup of Individual Heading Levels
We have added a capability to select individual heading levels that should be editable. Now you can create the flexible configuration instead of using ranges of heading levels. This increases the flexibility and adaptability of the add-on to your workflow in Confluence.

New Space-Specific Configuration
Now you have a capability to set up space specific configuration for each space of you Confluence. If your company is comprised of multiple teams working in different ways with Confluence, you can easily tailor settings of InPlace Editor for each Confluence space.
The space administrator has also a capability to revert the space-specific configuration to the global settings.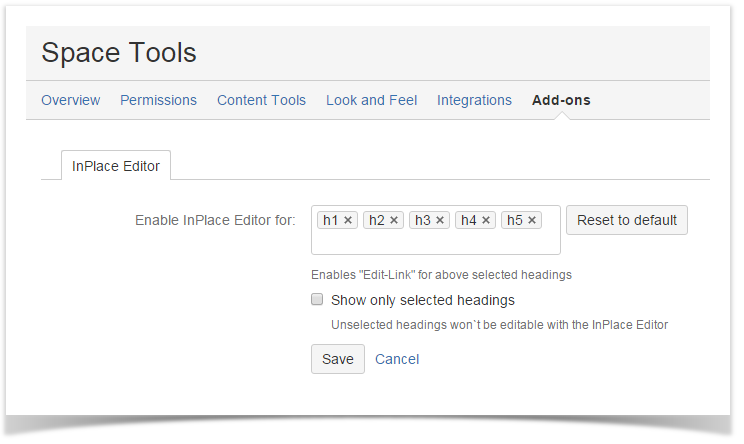 Exclusion of Heading Levels for Showing in InPlace Editor Form
We have added the Show only selected headings option for both global and space-specific configuration. All the disabled heading levels with the undergoing text paragraphs will not be displayed in InPlace Editor form when opening the editable heading levels.
We at StiltSoft want to thank our supporters for their willingness and help in improving our InPlace Editor add-on. Close communication with the customers allowed us to better understand their actual needs and requirements, so we were able to easily add the missing features into the add-on. If you want to prioritize development of some feature in InPlace Editor or any other add-on of ours, feel free to contact us.You can find details on the already completed sponsored features on our website.