Top-5 Add-ons to Enhance Your JIRA – First Quarter 2017 Review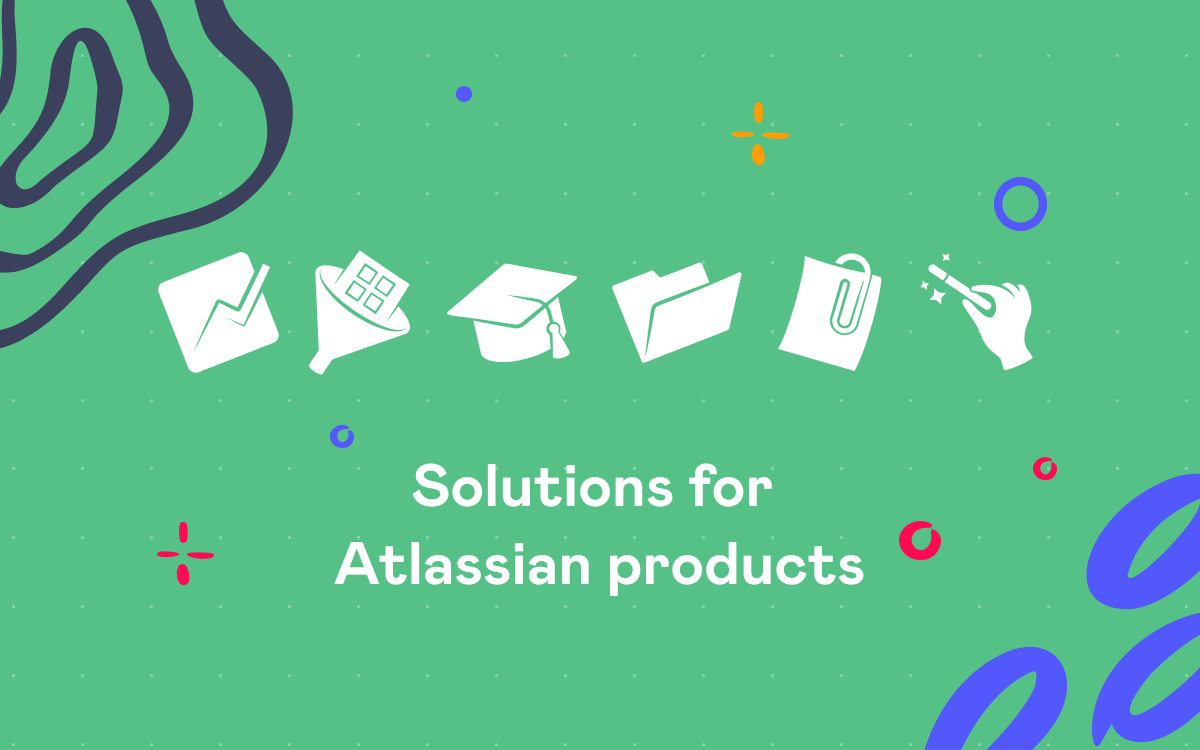 We at StiltSoft have a good tradition: every quarter we look for the most useful and functional products among new add-ons on the Atlassian Marketplace. And today we're going to tell you about another batch of interesting solutions to make your JIRA better. These products appeared on the Atlassian Marketplace in the first quarter of 2017.
You may also like to check our previous post about Top-5 add-ons for Atlassian JIRA for the fourth quarter of 2016.
We know you're looking forward to finding out our favorites in the past quarter, so here they are:
Next, we'll take a closer look at each of these add-ons.
This product from ActionableAgile team features the approaches described in their book "Actionable Agile Analytics for Predictability" which is a comprehensive guide to flow-based metrics and analytics. The add-on includes the following:
Cycle Time Scatterplot

Monte Carlo Simulation

Aging Work In Progress

Cumulative Flow Diagram

Project Dashboard

Access to Source Data

Cycle Time Heat Map

Flow Efficiency
Let's take a look at some of these features.
For example, you can use a Cycle Time Scatterplot to determine the tentative completion time for all open issues in your project backlog.
A Cumulative Flow Diagram can help you to make informed decisions and forecast the approximate project release date based on the current development flow.
By taking advantage of the Monte Carlo Simulation feature, you can predict completion of issues in your backlog or estimate the scope of work that can be done by a specific date.
This add-on will be useful for project and product managers, team leads, heads of departments, and resource managers.
The price of ActionableAgile Analytics starts from $25/mo for 15 users. 
How often do you use attachments in your JIRA projects? We are attaching myriads of files to issues on a regular basis. Agree that it's convenient to have an ability to quickly look up for specific attachments. That's why you need to try Attachment Search for JIRA.
This add-on helps you to find your attachments using JQL queries. After running a search request JIRA will display issues with highlighted attachments matching your criteria.
This add-on supports string lookup in doc, ppt, pdf, and other popular file formats. You can use the following JQL functions in this add-on:
attachment – look up attachments containing specific text strings, for example, attachment("improvement")

attachmentExtension – find attachments of appropriate file formats. For example, attachmentExtension("doc")

attachmentName – search for attachments having particular file names. For example, attachmentName("schedule.pdf")
Pricing for Attachment Search is $25 for 25 users, $50 for 50 users, and $100 for 100 users. 
By the way, we at StiltSoft use Smart Attachments add-on to manage attachments in our JIRA. You can try it for searching among your attachments too.
This solution from Starware adds new types of custom fields in JIRA, as following:
Single/Multiple Select. This custom field type is similar to JIRA native fields, but it allows you to modify selectable options through REST API or configure their regular update from an external database.

Radio Buttons. Besides standard features, you can organize choices horizontally and update them remotely through REST API.

Checkbox. Looking like generic iOS toggle switches, these custom fields add more interactivity in your JIRA issues.

Messages. This custom field allows you to show up to five different types of inline notifications on different UI screens.
You can customize the look of your custom fields by picking appropriate colors, adding icons and text labels.
You can take advantage of messages for showing help, information, or warning notifications for capturing user attention during execution of important operations in JIRA.
In Checkbox field you can customize the name of the ON and OFF switches and set their colors.
The price for Custom Fields++ is $25 for 25 users, $50 for 50 users, and $100 for 100 users.
What do you usually do when your customers want to address some problems or questions to you? We suppose you provide them with some contact form. And, of course, it is convenient to have some kind of support platform to aggregate all your customers' requests and respond to them quickly.
As an example of such platform we can name JIRA Service Desk from Atlassian. But how to transition customers to your JIRA Service Desk, let's say from your website? To place the widget on your website is the answer! And Embeddable for JIRA Service Desk add-on is great for this purpose. 
In the expanded widget menu customers can see the related requests in your Confluence Knowledge Base or they can just leave you a message.
Within the administration section of the service desk project, you can adjust the add-on configuration, as follows:
integrate it with Google Analytics

pick up the color scheme

enable/disable Help center

enable/disable Contact form
The price for this add-on is $10/mo for 25 users, $20/mo for 50 users, and $50/mo for 100 users. 
If submitting a vacation request in your company requires coordination and input of different managers, Vacation Manager add-on for JIRA may help you and your employees to refine this routine procedure.
Once you've installed and configured this add-on, you'll see the Vacations menu in your JIRA.
Now you get an easy way to create new vacation requests in your JIRA instance – just pick the appropriate vacation type and fill out required fields. Vacation Manager will also show you how many days off you can take.
This add-on from Transition Technologies PSC is highly customizable, so you can create your own vacation types that match your corporate policies and requirements.
Each Vacation Request can be equipped with its own workflow like a generic issue type. By default, Vacation Manager creates a simple workflow when users can request their vacation and resource manager can either accept or reject it.
The price for Vacation Manager add-on is $300 for 25 users, $550 for 50 users, and $1000 for 100 users.
Do you have any questions about add-ons from our Top-5 or maybe you have your own Top-5 for Q1 2017? Feel free to discuss this in the comments below.