Top 5 Most Requested Features for Confluence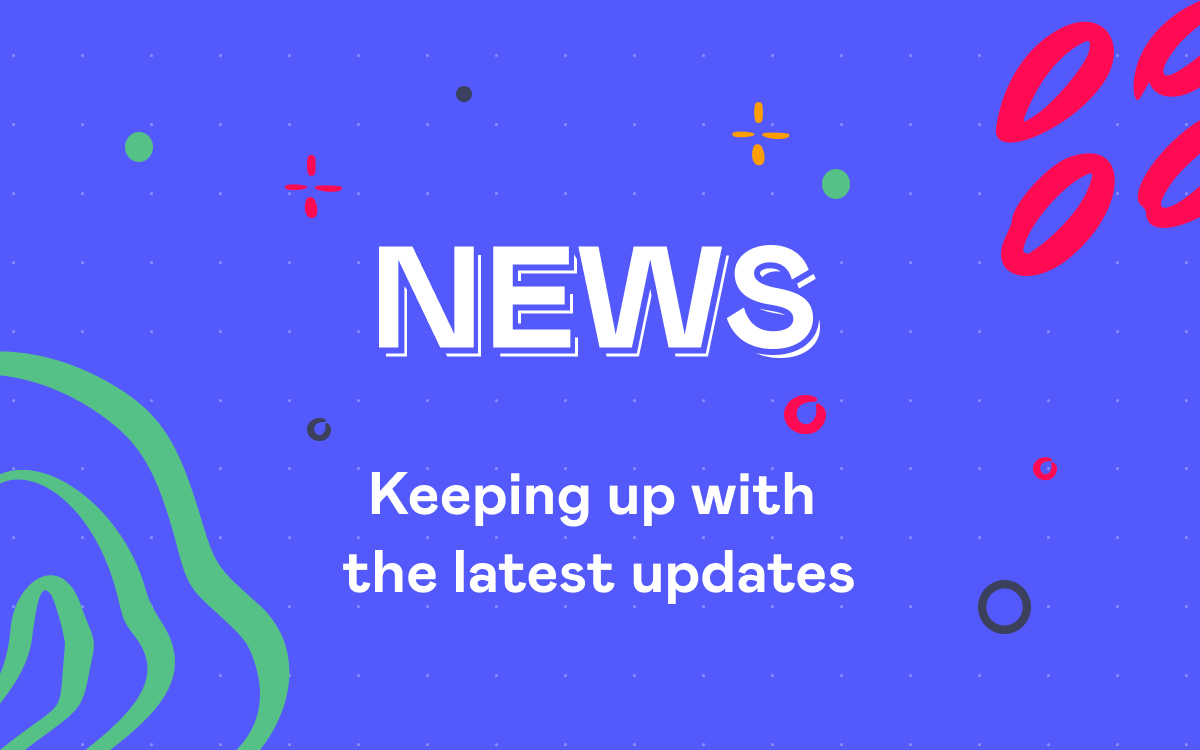 The modern IT world cannot imagine its existence without a collaboration and interaction platform. Confluence has become known as one of the most reliable and featured wiki-systems with a plenty of out-of-the-box capabilities and options. Its popularity is continuously growing, but and users' requirements to Confluence are also increasing.
Atlassian is open to interaction with end users and provides the open JIRA stand where everyone can report an issue or request a new feature that is missing in their products. Some features are added, the others are postponed or rejected. Anyway the declined and postponed features get their life in the form of custom enhancements that you can download as add-ons for Atlassian products in the Marketplace.
Some time ago company Adaptavist made an attempt to create the list of Top 5 Requested Features for Confluence written in 2011. It included the following features:
After all, only the third feature request change of usernames has been completed. The forth request has been rejected at all, but now most browsers support the spelling checkup so it is not a problem anymore. The rest of requests are still open and it is unknown when they will be completed.
We will retry their experiment and will present the updated Top 5 Most Requested Features for Confluence – Year 2015. The updated list look like this:
This feature has preserved its fifth position on the list. 368 votes, 198 watchers, more than 80 comments did not make Atlassian ready to start development of this feature.
The original feature request sounded like:
Would like the ability to display numbered, formatted headers. Same test style as existing headers (h1., h2., etc), but with dot-notation nested numbering.

Maybe something like: h#., h##., h###., etc.

So markup like:

h#. One

h##. One-one

h##. One-two

h#. Two

h##. Two-one

h###. Two-one-one
Nevertheless, this feature is available as an add-on for Confluence. Numbered Headings developed by Avisi B.V. is a free add-on that allows you insert your text with headings into a macro, which automatically adds the required numbering for each heading depending on its level.
You can select the appropriate numbering format from the available ones or create your custom format. Additionally you can enter the number to start with your numbered list and add heading levels that should be skipped by the add-on. Configuration is pretty simple and the interface is intuitive even for newbies in Confluence.
An alternative solution, is Engineering Essentials add-on from Precision Plugins. The add-on allows you to select the space where headings will be automatically converted to numbered headings. You have no other options as in the previous add-on, but you needn't place your headings into the macro all the time. The add-on also shows numbered headings in the view mode, unlike Numbered Headings add-on showing numbers in both view and edit modes.
This add-on is paid, but it has an extra feature that makes addition of change comments as required when you save the page.
This feature request was added almost 10 years ago. 376 votes, 173 watchers, about 60 comments and this feature is still not complete. Frankly speaking it is complete, but still open for Confluence Cloud.
The original user's request sounded like:
It'd be really very handy to be able to duplicate a space. Export/import only works on 1 space I think (it seems to have lots of integer ids in there so I dare not try exporting, twiddling things and reimporting).

What would be really nice would be a 'copy space' option where you can duplicate an entire space as a different name/key.

e.g. setting up projects at codehaus; it'd be good to use an existing space as a base, then copy the entire thing, then after that either export/import to search/replace, or just manually modify pages after that.
Your can use the native add-on from Atlassian Labs – Copy Space for Confluence Server 4.2 – 5.5.7. Unfortunately, it is no longer supported but you can try to manually install it on your Confluence version.
When you open the content tools for the definite space you can make a copy of your space including all comments, attachments and personal labels. If needed you can also keep the original authors and dates for the page copies. During duplication you need to enter a new space name and its space key.
After clicking the Save button you will get an exact copy of your space. The only problem is that it copies the latest revision of the page skipping all the other revisions, it also excludes blog posts and emails. The other major problem is space permissions. which are not considered during space duplication and all your restricted pages become open for all users.
An alternative solution for Confluence Cloud is Copy Space OnDemand from Artemis Software. It is similar to Atlassian's add-on, but has some modifications.such as progress of the copying procedure and the log with of operation. It has the same limitations as Copy Space for hosted instances.
If you do not want to use any add-ons you can do use the native functionality of exporting Confluence spaces to XML. Here you will have to change the space name in the exported XML files and then you can restore this space in Confuence as a new space. The similar procedure can be performed with the Archiving Plugin.
Confluence has the built-in permissions for viewing and editing pages. The view restrictions are automatically applied to the child pages from the parent page. But this does not work for edit permissions when you have set edit restrictions for each page in particular. 421 votes, more than 250 watchers and around 90 comments from users waiting for this feature get done.
This feature is mostly needed for companies sharing their content and documentation with their customers. Without this feature you need to manually define the edit restrictions for each page of yours instead of automatic inheritance of restrictions from the parent page. Unfortunately, there is no add-on that can provide the similar capabilities for now.
The possible workaround for this issue is Run CLI Actions in Confluence add-on being developed by Bob Swift. You can use a custom command to automatically apply the edit restrictions to the page descendants.
This feature was added almost 9 years ago and it is still open. 438 votes, more than 220 watchers and about 130 comments from users waiting for the desired feature.
It is not a secret that Confluence pages can be long, can be very long, can be extremely long, and here's the main reason for this feature request. When you deal with such pages and edit them, sooner or later you came to conclusion that you waste much time on scrolling pages up and down, up and down, again and again. The possible solution here is a capability to edit page sections divided by headings of different levels.
One of the most convenient and easiest-to-use solutions is InPlace Editor for Confluence developed by StiltSoft. It allows you to enable sectional editing for the appropriate headings levels and spaces.
An additional Pencil icon is shown next to the allowed heading levels, which when clicked will open a visual editor for adding, editing or updating text, inserting images and macros. InPlace Editor uses the similar editor as Confluence does, so you will not have to acquire new experience with some over-complicated editor.
Just work with page sections and do not scroll anymore.
And the last, so better the first, the most requested feature for Confluence is a capability to copy the page hierarchy including all the attachments.
About 750 votes, more than 320 watchers, 160 comments from users looking forward to getting this feature in Confluence. This feature is very useful when you deal with the similar information in different places of your Confluence. You can quickly copy the source data, updated it in some other place with new information and save a plenty of time for other activities.
The most convenient solution for you is to use Copy Page Tree add-on developed by Artemis Software It is available for both hosted and Cloud versions of Confluence. It is paid but its price is reasonable and you will not go bankrupt with it installed.
The add-on adds its own action into the Tools menu. When you activate the add-on, it allows you to select the new location for the page tree. Then you can select the pages that you want to copy to a new place. To avoid the problem with identical page names within the same space you can use page prefix and suffix or replace word or part of the title with the new text.
As an alternative, you can use the Atlassian's native add-on – Confluence Copy Pages. It has fewer options than the latter add-on but it is free. Its main con that it does not allow you to choose which pages to copy as it allows you to select copy of one page or copy of the page with all its childs, so in the result you may get a lot of rubbish pages for removal.
Another solution is to use Run CLI Actions in Confluence add-on and use the command similar to the one displayed below.
confluence --action copyPage  --space "confluencecli"  --title "Home"  --newTitle "This is new title 1"  --newSpace "confluencecli2"  --parent "Home" --replace --descendents --copyAttachments --copyComments --copyLabels
So you have multiple ways to copy your page hierarchy to a new place, and which to choose depends on your preferences.
Conclusions
As you can understand, Atlassian uses their own approach for development of particular features. It provides a gap for Atlassian Experts and other development vendors to develop add-ons that provide options to fulfill the opened positions in the market. This stimulates development of Atlassian products and Marketplace with the more tools to improve your user experience.