Top 5 New Add-ons for Atlassian Confluence – Second Quarter 2016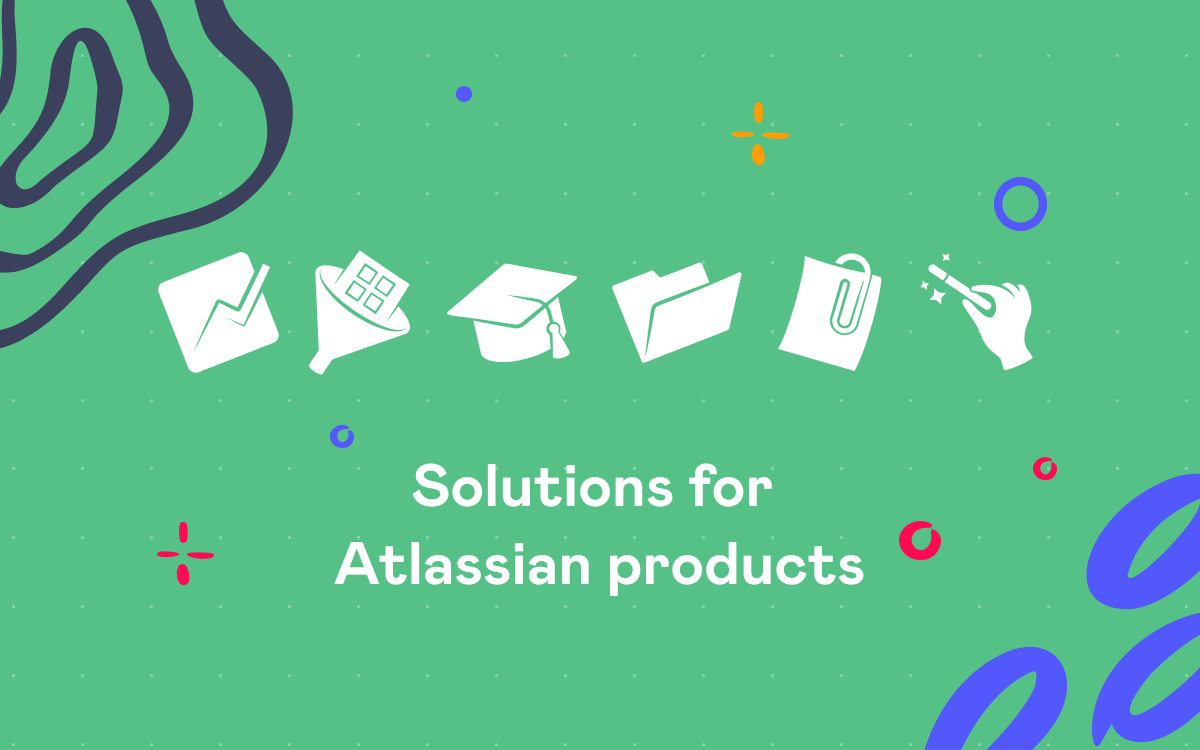 The summer has passed the equator, so the time has come to find out Top 5 Confluence Add-ons appeared in the Atlassian Marketplace in the 2nd quarter of 2016. We have reviewed about 40 add-ons (yes, the warmth has brought a plenty of new solutions for Confluence 
) that were published between April 1 and June 30. After this, we selected five add-ons that may interest you and help you work in Confluence.
This is a regular series of blog posts about the recently released add-ons, so if you here the first time you may get interested in our previous posts for the first quarter of 2016 and the first, second, third and fourth quarters of 2015.
Of course, there were arguments about which add-ons to choose into the post but after all here's the final list of them:
Let's install these add-ons and reveal their capabilities in real life.
Sign-off
Do you keep any official documents or content requiring approval from multiple users? This add-on allows you to collect signatures from stakeholders or involved people when you work on some important documents in Atlassian Confluence.
The Sign off button appears on the page management pane and allows you to sign off any Confluence page. This may be quite necessary for confirming contracts, agreements, SRS or other official documents.
You can either sign off the document yourself or send signature requests to specific Confluence users or to entire user groups. After receiving the request to the email, the user can open the page and sign it off or ignore the request.
All the pages that you have signed off are indicated correspondingly, so you can quickly and easily see the status for your signature. The overall progress is available to the person who requested the sign-off for the page.
Pricing: The price for this add-on starts at $120 for 25 users and ends at $2,000 for the unlimited commercial license. This solution will be useful when you need a confirmation from multiple people. With this tool, you will be able to get the necessary signatures and track that all updates were acknowledged and agreed.
Slack for Confluence Pro
Do you use Slack in your every day communication with colleagues and co-workers? If so, with this add-on you can establish integration between your Confluence and Slack.
Integration operates on the basis of webhooks. You need to create a webhook in your Slack profile and insert its URL into the settings of the add-on. Optionally, you can configure the look of Confluence notifications in Slack.
Here you can also specify the Slack channel which Confluence notifications are posted to. To suppress the unnecessary notifications, you can configure Confluence events that should be reflected in Slack and skip minor page updates, such as marking completed tasks and so on.
Configuration is pretty quick and intuitive and even an inexperienced user will be able to complete it at once.
The add-on posts regular notifications about creation or update of pages, blog posts and comments so you will always be aware of the work your colleagues completed.
Pricing: The price of the add-on will vary on different Confluence platforms. For 25 users on Confluence Server you will have to pay $80, and the unlimited license will cost you $1600. For Confluence Cloud, the pricing will start from $5/mo for 10 and 25 users and end at $100/mo for 2,000 users.
MindMeister Mind Maps
How often do you brainstorm? How often do you need to quickly depict your immediate ideas? How often do you need to visualize your thoughts for sharing with your teammates? If you do it almost every day, so MindMeister Mind Maps add-on has been created for you.
This service allows you and your team to collaborate on ideas and save your final results in Atlassian Confluence.
You can insert the Mind Map diagram as a generic macro on your Confluence page. Once that's done you can start drawing mind maps and organization diagrams.
Here you can select the appropriate styling and themes, adjust the position and look of your mind map. Additionally, you can invite your team and colleagues to collaborate on it. Optionally, you can create tasks with due dates and assign them right on the diagram. Moreover, you can insert links, attach files, add comments for components and so on.
All the modifications are saved automatically and are reflected on Confluence page.
While viewing diagrams on Confluence pages, you can zoom in and out the diagram, view comments, expand task details, collapse and expand the diagram parts and so on. Right from here you can proceed to MindMeister service and continue adding modifications there.
Pricing: The add-on is free, but MindMeister service has paid plans. In the beginning, you can start with the free plan. With this solution you can quickly and easily create various mind maps of any look and format.
Atomic.io
Are you a designer? Is it easy to create the required design at the first attempt? Of course, no. You can be an experienced specialist, but everything what relates design requires time and a lot of revisions before it is done and approved. What if you can simplify this?
Atomic.io add-on allows you to share your application designs in Confluence Cloud. All you need to have is the shareable link to the specific design project. You just enter this URL into the macro settings and save the page. And here it is!
You can navigate among different application screens and discuss all the modifications at once on Confluence pages. You can keep the list of tasks for design modifications and track their progress.
Right from Confluence page you can transition to Atomic.io and add updates in the design there.
After all the reloaded Confluence page will show the latest design revision.
Pricing: The add-on is free, but Atomic service is paid with 30-day free trial. Now you can quickly and easily share your design with colleagues, teammates and customers and deliver the ready-to-use design at the shortest time possible.
ScriptRunner
If you are administering Confluence, from time to time you encounter different trivial issues that cannot be done fast and with a few efforts spent there. Some of them can make you even think about selling your soul to the devil 
 Meet him archangel Michael in Atlassian ecosystem – ScriptRunner.
Most users in Confluence will not see its true value, but administrators will easily understand its mission. So what does it allow you to do?
This add-on allows you to run Groovy scripts right from Confluence administration console. Here you get the script console where you can enter your own scripts and run them in Confluence for performing specific actions.
ScriptRunner is also bundled with the ready-to-use scripts that can ease your experience with doing routine work in Confluence.
The add-on also comes with several macros that allows you to include specific page revisions, output the table with page results based on CQL search, view currency conversion and output the grid with users from specific teams. In addition, you can write your custom macros or partially re-use the existing macros by enriching or simplifying their functionality.
With this solution you can create event handlers that will trigger a specific response upon occurrence of the specified Confluence events.
You can also configure REST endpoints for running scripts that can pull data from external systems or services or communicate with them through API.
In addition, with this add-on you can customize look of your Confluence by adding new items into the menu, add or remove actions into the contextual menus, create custom dialog forms and add useful augmentations for simplifying user experience in Confluence.
Finally, you can create script jobs for running specific actions on a regular basis.
Pricing: The starting price for the add-on is $15 for 25 users, and the unlimited license will cost $6,000. Is it worth this? Definitely, yes. You get freedom in doing different tricky things in Confluence especially if you are familiar with scripting 
If you have any questions, feel free to leave comments for this blog post or drop an email to tech-support@stiltsoft.com