Top 5 New Add-ons for Atlassian Confluence – Third Quarter 2016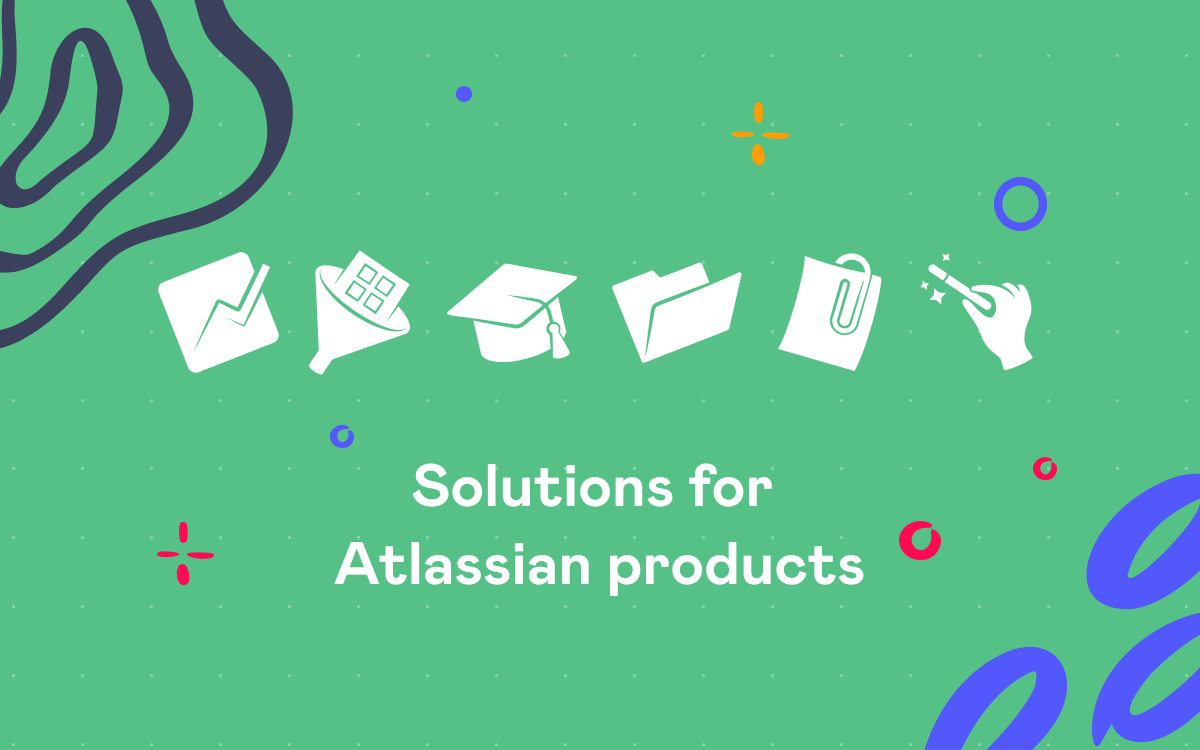 Atlassian Summit in San Jose passed several weeks ago and it's already November, so it's high time to present you with Top 5 Confluence add-ons appeared in the third quarter of 2016. We have reviewed about 40 add-ons published on the Atlassian Marketplace between July 1 and September 30, and selected the five add-ons that you may use for your enterprise needs.
This is our regular series of blog posts about new add-ons, so you can drop a quick look at other featured Confluence add-ons in the first and second quarters of 2016. In addition to this one, you can also see the recent post about Top 5 add-ons for JIRA.
So, this time we have featured the following add-ons:
Let's see what opportunities these add-ons open to you.
This solution allows you take a tour to the future and build an automated helpdesk system with the voice recognition engine. By combining capabilities of Confluence and Amazon Echo you can create a fully-interactive and request-driven solution to supply your customers with timely answers to their actual questions.
The sphere of applicability is quite wide, you can use it, as follows:
helpdesk system in educational institutions or medical centers
corporate knowledgebase system
front-desk or concierge systems in hotels or condominiums
information desk at airports and railway stations
'What way does it work?' you may ask. Your Confluence works as a source of knowledge and Q&A articles. Amazon Echo aka Alexa operates as a speech recognition and interaction system that processes all voice requests by looking up in Confluence data for help information.
The solution uses the native content search functionality so can be quickly integrated with your Confluence. This is quite convenient when you have the list of the most frequently asked questions and you can instantly supply your customers or employees with the ready-to-use recipes for each occasion.
In this way, you can significantly decrease the expenses on the support, as the automated system will quickly and easily handle the majority of incoming requests.
For the instructions on how to set up the system, please see here and here.
Pricing: The add-on for Confluence is free, but the whole solution will require some expenses on AWS Lambda and Amazon Echo.
Confluence from the box is equipped with the mechanism to manage pages and put them in the required hierarchy. But this mechanism is distributed across multiple interfaces, which creates additional problems with the user experience and affects the time for re-organizing your space structure.
With installed MMT – Manage My Tree add-on you get a handy tool for managing the space structure and all the pages stored within it.
The form for managing the page tree is available from the page action menu of Confluence. Once opened, you can drag single or multiple pages, and even page levels to the necessary place in the space structure. You also get a capability to rapidly create Confluence pages and rename them on the fly. In addition, you can delete a bulk of pages from different levels of your space.
When you save modifications on the space structure, you can apply them or discard in case of some mistake.
The add-on also works with space structure templates created with OPML. This allows you to quickly create the space structure by dragging the whole structure or separate levels from the template. The add-on is also compatible with ATC plugin that introduces Architecture space blueprint, so you can quickly create the whole space structure for its further population with the relevant content.
Pricing: The cost of the add-on for all user tiers equals $50. So, if you have a large instance with tons of content pages, you can try this solution and bring order to your space structures.
Confluence allows you to assign tasks to users, which becomes quite efficient during project planning or global management of tasks. But if you also use JIRA, it can become a real problem to reconcile all tasks, as you will have two sections with tasks from Confluence and tasks from JIRA.
Is there any way to improve this? Definitely, yes. You can try TaskONE add-on that combines both tasks from Confluence and JIRA and presents all of them as a single list that you can further sort the way you like.
All you just need to place the TaskONE for Confluence macro on the page and define the settings for task lookup, as follows:
specify spaces or individual pages for task list generation;
define labels of pages for task inclusion;
enter the task assignees;
list the authors of tasks and select their date creation;
enter the appropriate JQL query for fetching tasks from JIRA;
configure the look of table and apply default column sorting.
After saving the macro and page, you get a single list that includes both Confluence and JIRA tasks that meet your criteria.
If needed, you can use this macro to generate task for the whole team and see all their tasks at once.
Pricing: The initial license for 25 users will cost you $60, and the unlimited license will be $4,000.
This add-on adds the basic page analytics for your content in Confluence Cloud. Now you can get a comprehensive insight into content views, as follows:
page and blog views
attachment views
comments (including both page and inline comments)
The analytics is displayed only for the period starting from the add-on installation, so you cannot get the page views over the whole period of its existence.
Once you click the View analytics button, you are redirected to the page with information about page and attachment views. Here you can set the time period you are interested in, select the appropriate format of data aggregation and display.
With this tool, you can easily evaluate popularity of your blog posts, see whether all your teammates have read the latest announcements, and measure the audience engagement with specific topics.
Pricing: The price for 15 users starts from $35/mo and 2000 users will cost you $1000/mo.
The success of any company depends mainly on the potential of its constituent parts – teams. Motivation of the team, the management style and efforts of an individual are the key directions for continuous optimization and enhancement.
Atlassian is one of the vendors who evaluates the experience of their own teams and puts it into development of software for other teams around the world. No matter how large or how efficient your team is, they believe that there is always room for perfection.
Their recent pilot project – Team Playbook – includes a set of add-ons for diagnosing problems within your teams, establishing ways to resolve them and keeping the track of development progress over the time.
Atlassian Playbook unites a set of five add-ons that introduces five page templates, as follows:
All these tools allows you to run regular rounds of evaluation and see how your team health is improving throughout project iterations.
Now you can quickly locate the potential problems in your team, diagnose them and resolve them in the shortest time possible.
Take a look at these solutions and take their advantages for building efficient and highly-motivated teams.
Pricing: The whole pack of Atlassian add-ons is completely free.
If you have any questions, feel free to leave comments on this blog post or drop an email to tech-support@stiltsoft.com