Top 5 New Add-ons for Atlassian JIRA – Fourth Quarter 2015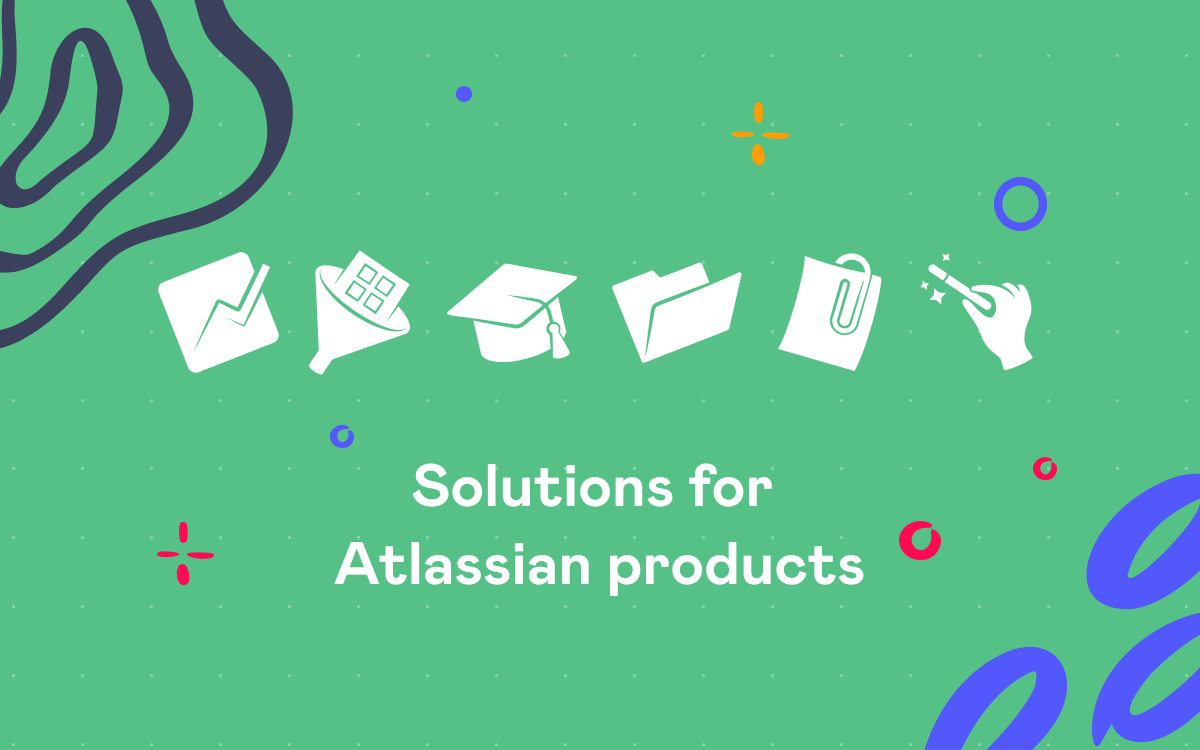 Last week we published the post about Top 5 new add-ons for Confluence. Today's article features five of the best new plugins for Atlassian JIRA appeared on Atlassian Marketplace during the 4th quarter of 2015. In our blog, you can also find posts that highlighted top 5 add-ons for JIRA for the first, second and third quarters of 2015.
Top 5 new add-ons for JIRA that had their first release during October – December 2015:
1. Requirement Yogi – JIRA integration
Requirement Yogi allows you to create requirements in Confluence and refer to them by adding links in JIRA issues, where work is being done. It means this solution is suitable in case you are using both JIRA and Confluence. For this integration to work you need to have:
A requirement here is not a whole document, but a separate item, e.g. 'Pressing the "Submit" button sends a notification to the owner of the contact'. It makes it possible to reference specific requirements rather than a list of them. Here you can read how to create requirements in Confluence.
When you have everything set up, JIRA users can link JIRA issues to one or several requirements it is related to. Besides inserting a link via the menu in a JIRA issue (More>Link), it is possible to add it using the 'Alt + Shift + R' shortcut.
While adding a link, you can search a requirement by key, text or insert a requirement link.
All linked requirements are displayed in the Issue Links section of an issue.
When you click one of the requirement links, you are redirected to its original page in Confluence, where you can view it in detail and in context.
Pricing: Requirement Yogi – JIRA integration is available for Server instances and is free.Requirement Yogi for Confluence Server is paid, its commercial license costs 150$ for 25-250 users.
2. Asset Management for JIRA
Asset Management for JIRA is a workflow for managing and tracking your assets in JIRA. Originally it is designed for managing computers, but you can customize the workflow, screens and customs fields to make it suitable for another kind of assets.
Below you can see the diagram with statuses and transitions of the workflow.
To use it, a JIRA Administrator needs to:
download the workflow file by clicking 'Get it now' on the Marketplace page
In JIRA, choose  > Issues.
Click 'Workflows' in the left-hand panel.
Select Import > Import Workflow in the top right of the screen.
Click the 'From My Computer' option.

Select the downloaded file, click 'Next' and follow the prompts.
The imported workflow will include the following statuses, screens, and a number of new custom fields, such as Computer CPU Model, Computer Model Name and Serial Number, will be created in your JIRA instance.
Once the workflow is imported and available in JIRA, you can:
create a new project that you will use for tracking your computers and associate it with the workflow you have just imported
add new issue types that will correspond to your asset types, such as 'computer', 'laptop', etc.
create a new issue type scheme that will include the issues you have created and associate it with the project
populate the project with assets you will be managing by creating a new issue for each item
assign and change statuses of assets
use JIRA native search, dashboard gadgets (e.g. a pie chart), customized Scrum or Kanban boards to track and monitor inventory items
integrate with JIRA Service Desk to address assets-related service requests
Pricing: Asset Management for JIRA is available for Server instances and is free.
3. Note Taker for JIRA
Note Taker for JIRA is a JIRA Cloud add-on for creating personal notes in JIRA issues. It adds the 'My notes' section in the JIRA issue view, where you can see and manage all your notes related to this issue, and add new ones. Other users can not see you notes.
Markdown is supported, so your notes can contain rich text, images and links. When creating or editing a note, a user can select a color to group notes.
It is possible to view, sort by color and filter all your notes across all issues of a project on one page that you can access from the 'My Notes' section in any JIRA issue. There are two viewing options:
Pricing: Note Taker for JIRA is available for Cloud instances. Its subscription costs 8$/month for 25 users; 10$/month for 50 users; 15$ for 100 users.
4. Tempo Mobile App for JIRA
Tempo Mobile App for JIRA is an Android and iOS application for those who are using Tempo Timesheets for JIRA.
With this app, you can plan your calendar and track the time you spend working on JIRA issues on your mobile by:
creating tracker cards on your phone – when you begin to work on an issue you start the timer on the card, when done or making a pause you stop the timer
assigning tracker cards to JIRA worklogs
responding to Google calendar invites and converting calendar events into JIRA worklogs
seeing weekly and monthly real-time progress reports
Tempo Mobile App makes it easy to:
view your assigned, recently viewed, and favorited JIRA issues
view and manage previous worklogs
see your logged work and tasks by day, week, or month
Once the application is downloaded and installed on your mobile, you need to connect to Google Calendar and Tempo Timesheets in app settings.
Pricing: Tempo Mobile App for JIRA is available for Server and Cloud instances and is free.
5. Time Tracking Stats for JIRA
Time Tracking Stats for JIRA provides an easy way to get the time tracking statistics of a project. This data is valuable for management of projects and teams.
To view the page with statistics, choose the 'Time Tracking Stats' tab on the left-hand sidebar in the browse project view. On the 'Time Tracking Stats' there are two sections. In the part with the general statistics you can see:
estimated, logged and remaining hours for the current project
predicted expected total hours for a project
logged hours vs estimation
expected hours vs estimation
contracted hours (optionally)
logged hours vs contract (optionally)
These figures let you know if a project is likely to be completed in the estimated time, how many extra hours it is expected to take, etc.
The 'Team Contribution' section has the table with the users who contributed to this project with their estimated, logged, remaining, expected hours, and project effort. Clicking table headers changes the order of users and lets you see who has, e.g. the largest project effort or the biggest number of logged hours.
Pricing: Time Tracking Stats for JIRA is available for Server instances. Its commercial license costs 20$ for 25 users; 40$ for 50 users 80$ for 100 users.
If you get any questions, feel free to comment below.