Top 5 New Add-ons for Atlassian JIRA – Third Quarter 2016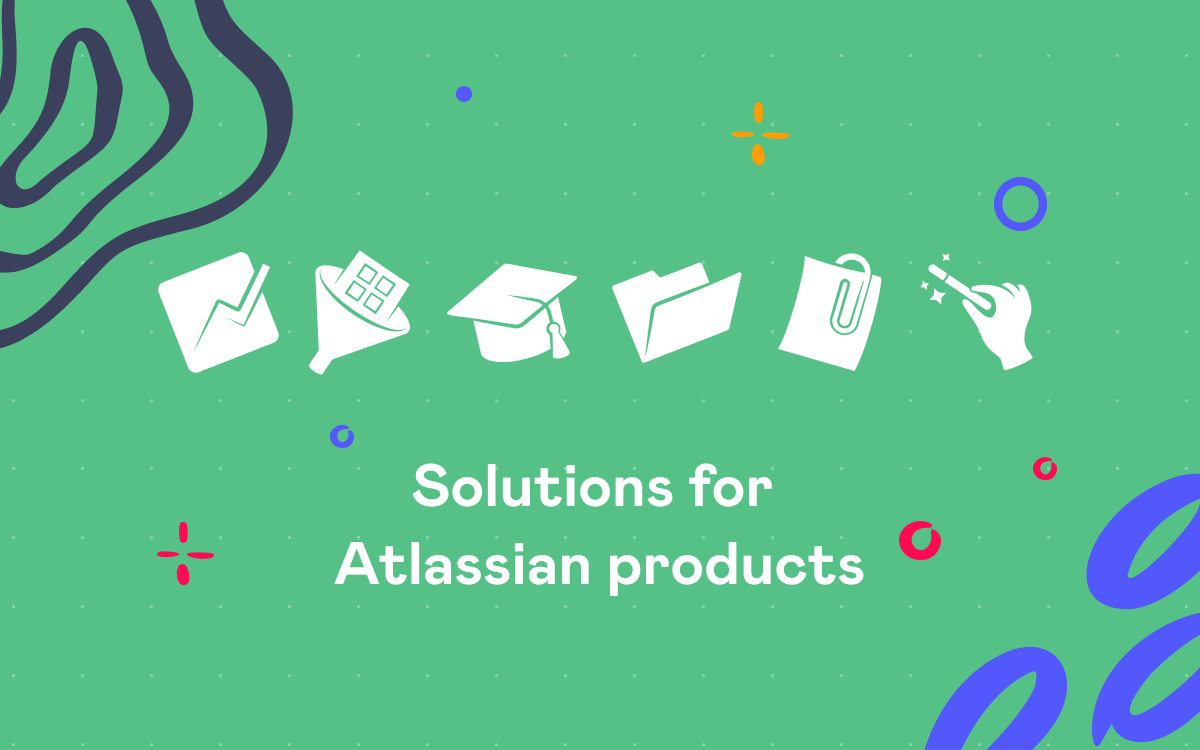 The three quarters of 2016 have passed. What does it mean?
It means that it's high time to publish the next article in our quarterly series of "Top 5 New Add-ons for JIRA" posts.
And, of course, we sincerely believe, that you have already read our previous posts about add-ons for JIRA, Confluence and Dev Tools. If your answer is "NO", so hurry up to look them through! 
We've evaluated all the add-ons for JIRA that appeared on the Atlassian Marketplace in the third quarter of 2016 (almost one hundred add-ons, can you imagine this?!). Finally, we have chosen the five interesting add-ons that you may like to try. Get ready to make notes, cause we're starting right now!
Today's favorites include:
Continue reading to find out the features of each add-on.
1. Automation
You can admit that some processes in your company are repeated on a regular basis. And it is much more convenient to automate them with pre-defined rules. So there is a solution from Code Barrel team.
Automation add-on for JIRA Cloud helps you to optimize your team perfomance with powerful automation rules covering lots of use-cases. Project administrators can configure the following:
auto-assigning issues
issue re-opening when the customer comments it
montly reccuring tasks
adding sub-tasks on issue creation and so on.
This add-on allows you to configure some triggers that define types of events that lead to execution of automation rules. You can create these rules on the basis of pre-defined templates or make your own rule from scratch. For some complex scenarios Automation for JIRA offers creation of a simple combination of triggers, conditions and actions.
You can either handle these issues yourself or you can schedule triggers for their automatic execution, for example, violations of SLA plans.
The price of Automation for JIRA is $25/month for 15 users, $50/month for 25 users, $100/month for 50 users and $150/month for 100 users.
You can also try Automation Lite for JIRA. It is a fully-featured free version of Automation for JIRA, but limited to 300 free rule executions per calendar month. And if you decide to upgrade Automation Lite for full version – all your rules will still be preserved.
By the way, this add-on became the Atlassian Codegeist 2016 Winner.
2. Calendar Heatmap Gadget
If you want to find out the busiest period for your team – try Calendar Heatmap Gadget – add-on for JIRA Server.
This gadget is a pretty useful tool for both general purposes and data analysis as it allows users to get a quick overview of issues over a 12-month period. In the Date Type field, you can define the criteria for issue selection based on its creation, update, resolution or due dates.
The gadget can display the calendar heatmap in three different time windows mode, as follows:
This Year
Last Year
Rolling Window (the immediate 12 months)
You can also configure the time intervals for each indicator. That'll help you to mark the busiest days in your work schedule.
Here is the example of setting the intervals:
The numbers in the red circles are the intervals. You can define the range of numbers for each colored box. It should look like a set of 4 numbers separated by commas. You can also choose the percentage type of setting the intervals.
The date and number of matching issues are displayed when you hover over the box. By clicking the box, you can view all the matching issues for this day in a new browser tab.
So, Calendar Heatmap Gadget is a simple free add-on for your JIRA Server. It hasn't got many features, but if you prefer to analyze visual information, with this tool you can get the simple visual map with highlighted periods of the highest activity.
3. ImpEx – Import & Export from/to MS Excel
A year ago – in our Q3 2015 top 5 add-ons for JIRA – we already mentioned JExcel add-on from MORESIMP. Today's solution – ImpEx add-on for JIRA Server – is a spin-off project of JExcel PRO for users who need only import and export capabilities of JExcel PRO.
Fully integrated into Issue Navigator, ImpEx offers exceptional capabilities to export and import your JIRA projects, issues types, summary, description, and due dates.
ImpEx add-on for JIRA allows you to export:
to XLSX or HTML
with images, attachments, comments
and import:
from XLSX
from virtually anywhere (like a Text file, through clipboard).
Pricing of this add-on is $65 for 25 users, $125 for 50 users and $220 for 100 users. You can try this solution if you need a handy tool to organize import and export processes between your JIRA and MS Excel.
4. Link Fields
How often do you work with issue links? If you use them in your everyday work, you know that it's a convenient way to organize your issues by creating associations between them.
Link Fields plugin for JIRA Server is the right tool to display any data field within the issue link.
You can configure the appropriate fields you want to display next to the issue key with its summary. All the fields are displayed in the pre-defined order which you can always adjust to your needs.
Pricing for Link Fields add-on is $30 for 25 users, $50 for 50 users and $100 for 100 users.
5. Simplified Planner
Planning is a crucial part of any development or production process and every successful business understands this.
And one of the main rules of every planning procedure is: it should be simple. That's why Simplified Planner for JIRA allows you to create simple and effective project plans.
Simplified planner focuses on:
Start and end dates for JIRA tickets;
Estimates on tickets;
User capacity planning;
Custom milestones;
Ease of use.
You just need to set a planning configuration and then you can proceed to planning itself. Configuration includes setting start date, end date and number of items (issues) in plan.
You can choose date periods between the start and end dates when working with the plan.
You can also view planned load of individual users based on the Assignee field and set estimates for stories. Re-estimate stories or drag stories to a different employee for load adjustment.
Simplified Planner documentation contains more details about installation, configuration and usage of the add-on. The price of Simplified Planner for JIRA Server is $60 for 25 users, $120 for 50 users and $250 for 100 users.
If you still don't know what to start from – find the Try it free button on the page of any add-on from today's Top 5 list.