Top 5 Rated Add-ons for Confluence Cloud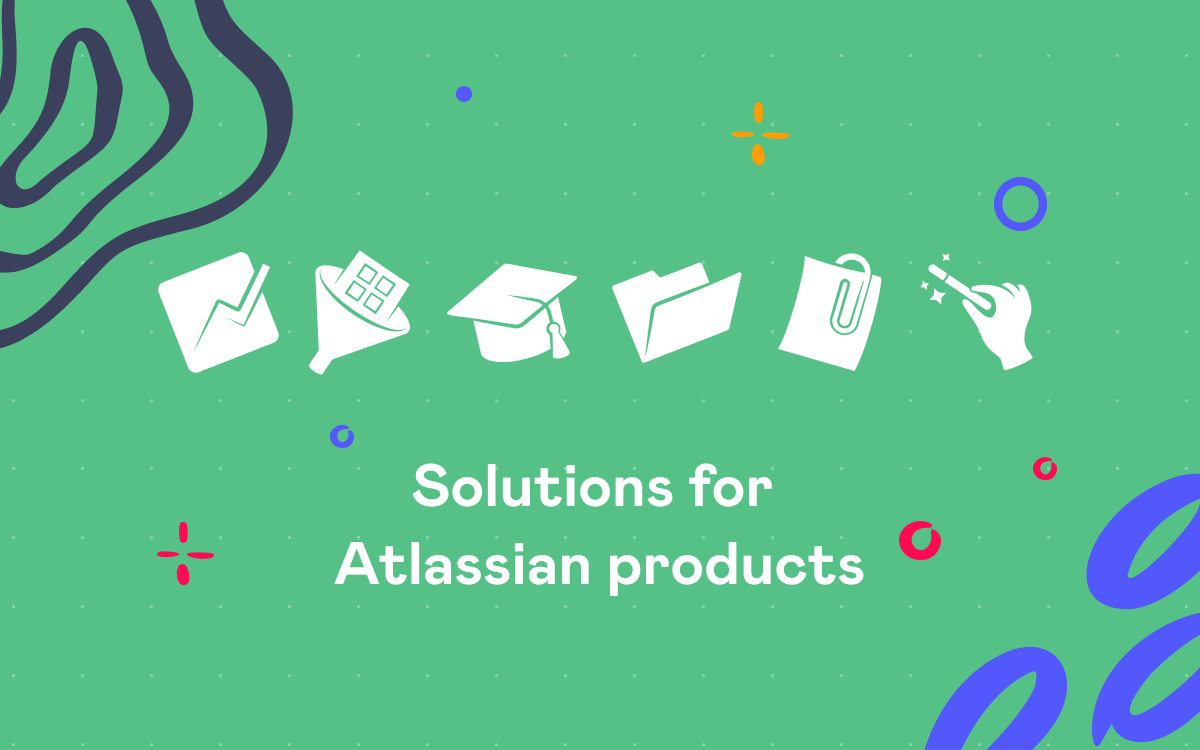 Confluence Cloud has been introduced as a new solution for companies and vendors who no longer wanted to support all internal infrastructure of the team collaboration platform. Most Atlassian Experts have embraced this initiative and added the required updates and modifications to support all capabilities of the Cloud platform. Atlassian Marketplace is also growing from a couple of add-ons for Atlassian Cloud products to more than 50 items for now. Most usually the companies migrate the top-selling add-ons to Cloud platform to preserve the positive user experience for users who have already transitioned to new products.
In the current blog post we will continue our series of blog posts about top-rated add-ons for Atlassian products. In the current blog post we will review the Top 5 rated add-ons for Confluence Cloudas of May 2015. The listing includes the following products:
Gliffy is a convenient and user-friendly tool for building diagrams and creating drawings in Confluence. This is a Confluence replacement tool for traditional MS Visio application with the similar capabilities and features for diagram creation.
Once you have added the Gliffy macro to your Confluence page, you will be automatically redirected to the dedicated online service for diagramming. You can select among the wide range of diagram presets, as follows:
Flowchart
Software Design & UML
Organization Charts
Timeline
Network Diagrams
Business Process
Website & Software UI Design
SWOT Analysis
Venn Diagrams
Floorplan
Gliffy service provides a generic set of capabilities for drawing diagrams and storing them in Confluence. The set of available shapes varies depending on the selected diagram type, but you can add your own shapes if needed.
Additionally, you can import the existing diagrams into Confluence if they are of the following file formats:
Gliffy add-on supports the diagram revisions that are kept in Confluence attachments under the corresponding diagram. While editing diagram you can work with these revisions and restore the appropriate version if necessary. In addition to the source diagram file, Confluence stores the image of the created diagram, which is actually shown on the page in the view mode. You can quickly start adding modifications to the Gliffy diagram even while viewing the Confluence page.
Numbered Headings is a handy tool that applies automatic numeration to headings on Confluence pages. It allows you to paste the required text snippets into the Numbered Heading macro, which will automatically numerate the appropriate heading levels after you save the page.
The add-on provides a wide range of options that can be applied to headings on the page, as follows:
number formats – you can select the appropriate number format (decimal, ISO-2145, full-decimal, lower or upper Roman, Greek or Latin, or set a custom number format)
default number value to start numeration form
heading level to start numbering from
style for each heading level
Once you save the page, the headings placed within this macro will be automatically numbered.
Table Filter add-on is a useful and intuitive tool for manual data filtration in tables. Originating from the hosted version, this add-on allows you to place your data tables within the Table Filter macro. You can paste tables from MS Excel or Word, copy tables from web pages or use the native Confluence tables.
Once you have inserted the table into the macro you need to define columns which you want to filter, enable free text filters or a global filter for instant data filtration through. Optionally, you can hide the labels or the pane with filters or set the appropriate width for filters. You can find the full list of options and parameters in the add-on's documentation.
Once you save the page, above your table you can find the filtration pane where you can either select one the cell values or enter a custom query with support for regular expressions.
Multiexcerpt Plugin is a real catch for people who loves reading encyclopedias or browsing multiple websites and adding bookmarks or marking websites as favorites. This plugin is some sort of an on-page bookmark, which you can add on some page, place some information into it and then output this excerpt on some other Confluence page.
What does it do? This add-on adds two new macros – Multiexcerpt and Multiexcerpt Include. The Multiexcerpt macro is placed on the page, which will be used as a source for data excerpt, and the Multiexcerpt Include macro is placed on the page which will store multiple exceprts from other pages.
You can add multiple Multiexcerpts on one page and get several pieces of information from multiple pages in one place. All you need is to enter the reference name of the excerpt and the page where it is stored. Unfortunately, the add-on does not support macros placed within other macros, so this information will be unavailable to you.
Confluence Command Line Interface is a robust solution for administrators of Confluence Cloud instances. This add-on is comprised of two elements – Confluence CLI Connector add-on and CLI Client installed on some remote system or machine.
Once you have installed the add-on on your Confluence Cloud, you need to unpack the archive with CLI Client to your local computer and edit the application BAT file and write address of your Confluence instance. Once this is done you can proceed to execution of remote queries to your Confluence Cloud server.
It allows you to perform the following actions:
add, copy or remove attachments or attachment versions within one server or between different servers
add, copy, move, modify, export or remove blogs and pages
add, copy, export or remove spaces
manage users and user groups and grant or remove permissions
add, copy, update or remove comments
add, get or remove labels
get information about Confluence server and other system action.
A generic command is comprised of the action and one or multiple parameters (either required or optional). You can combine multiple parameters for performing complex operations outside of Confluence.
The add-on allows administrators to manage Confluence server and stored content without accessing the server itself.
Conclusion
The listing of add-ons for Confluence Cloud is continuously increasing with old or new add-ons. So if you are planing to migrate from the the hosted solution to Confluence Cloud, you will be able to continue using Confluence without any deficiencies in its functionality.