Upcoming Atlassian Events: We'd Love to Meet You!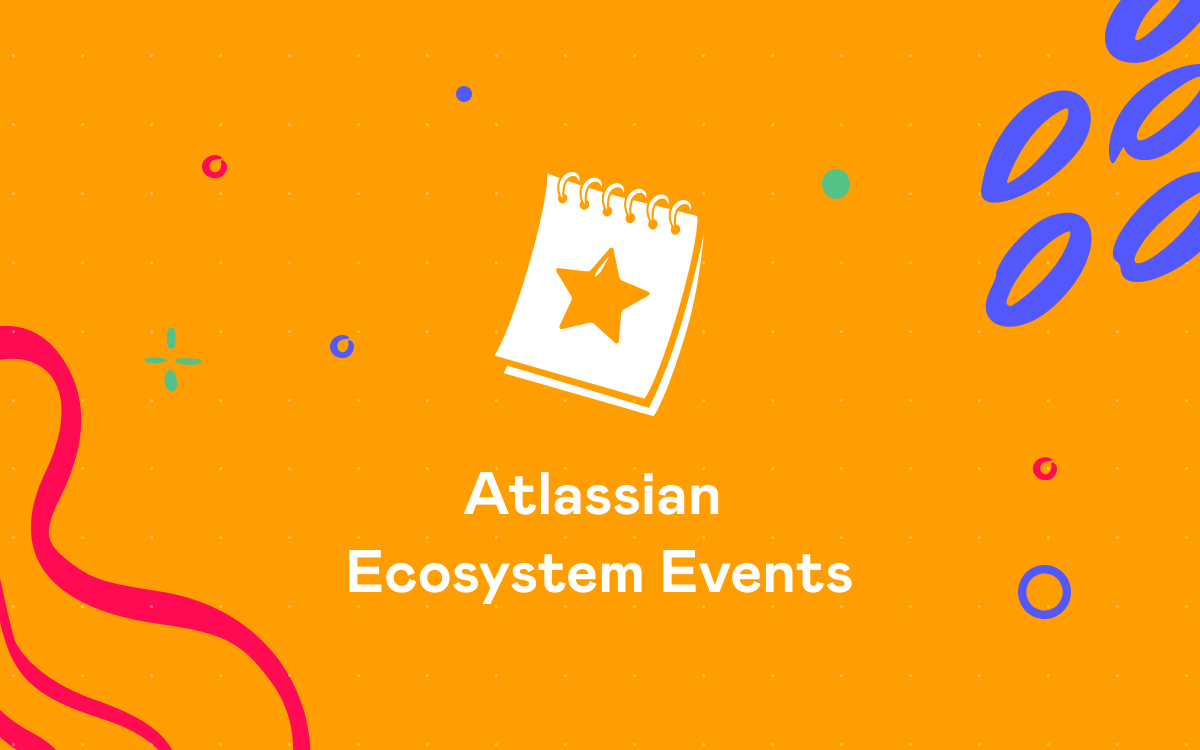 Our company is always eager to participate in different events organized by Atlassian and Atlassian Solution Partners. We like the special atmosphere of these events because the participants can learn more about the latest trends in the Atlassian ecosystem, share their knowledge about the best practices, find solutions to their challenges, and just have fun together.
So take a look at the places where we will be glad to meet you this summer!
Budapest, Hungary: Meta-Inf Atlassian Day, June 6-7
Budapest is the first stop in our summer tour.
Meta-Inf Atlassian Day is the biggest Atlassian event organized in Hungary by Meta-Inf. Last year we also became a part of this great conference.
This June, the organizers want to showcase how Atlassian can help teams grow with the help of various case studies and success stories.
Our team together with Adaptivist, Comalatech, Deviniti, SoftwarePlant, and TEMPO will educate attendees through effective practice based on workshops and present the capabilities of our apps to the participants.
Our presentation on 7th June
Our business analyst Katerina Kolina will show the participants how our Awesome Graphs app helps analyze the process of code development and review in Bitbucket.
From this talk you will learn what insights the Awesome Graphs app can give you about your work in Bitbucket projects and repositories. You will see how graphs and reports can help you track activity, progress and visualize history of a project. You will also hear about ways to analyze individual performance of each developer and the whole team from different perspectives. And you will get tools for monitoring your code review process and finding weak spots in it.
Welcome to our workshop on 7th June
We will also run a workshop 'Build training courses for employee and customer education in Confluence with Quizzes app' at 14:15-15:30 on 7th June.
In this workshop you will learn how to use Confluence for creating education courses with the help of the Quizzes for Confluence app. You will briefly hear about the benefits of using training courses to upskill employees and educate customers on your products followed by a step-by-step guide on how to get started – create, manage and take courses in Confluence without using third party applications.
This will be helpful for those who would like to use Confluence for learning management.
So don't hesitate, get a ticket and join us.
Hamburg, Germany: catworkx Midsummer Day, June 20-21
catWorkX, the Atlassian Expert and Verified vendor, are organizing catWorkX Midsummer Day the fifth time in a row. Last year we enjoyed the atmosphere of CMSD.
Welcome to the best practice session on 20th June
One day prior to the event, the catworkx team will organize the exclusive best practice sessions with app vendors from the Atlassian Ecosystem that we strongly recommend you to visit.
We will show the participants how to build training courses for employee and customer education in Confluence with the help of our Quizzes for Confluence app at 17:30–18:30 on 20th June.
Our presentation on 21th June
Our business analyst and product owner of the Talk – Advanced Inline Comments, Katerina Kolina, will show the attendees a handy way to facilitate interaction between all the team members in Confluence during her presentation 'Powerful Inline Comments in Confluence with the Talk app'.
You have a great chance to meet more than 20 Atlassian vendors in one place!
Schedule a meeting with us!
Now you know where we will be this June. So come and talk to us. We will more than happy to meet you!