What's New in Team Calendars for Confluence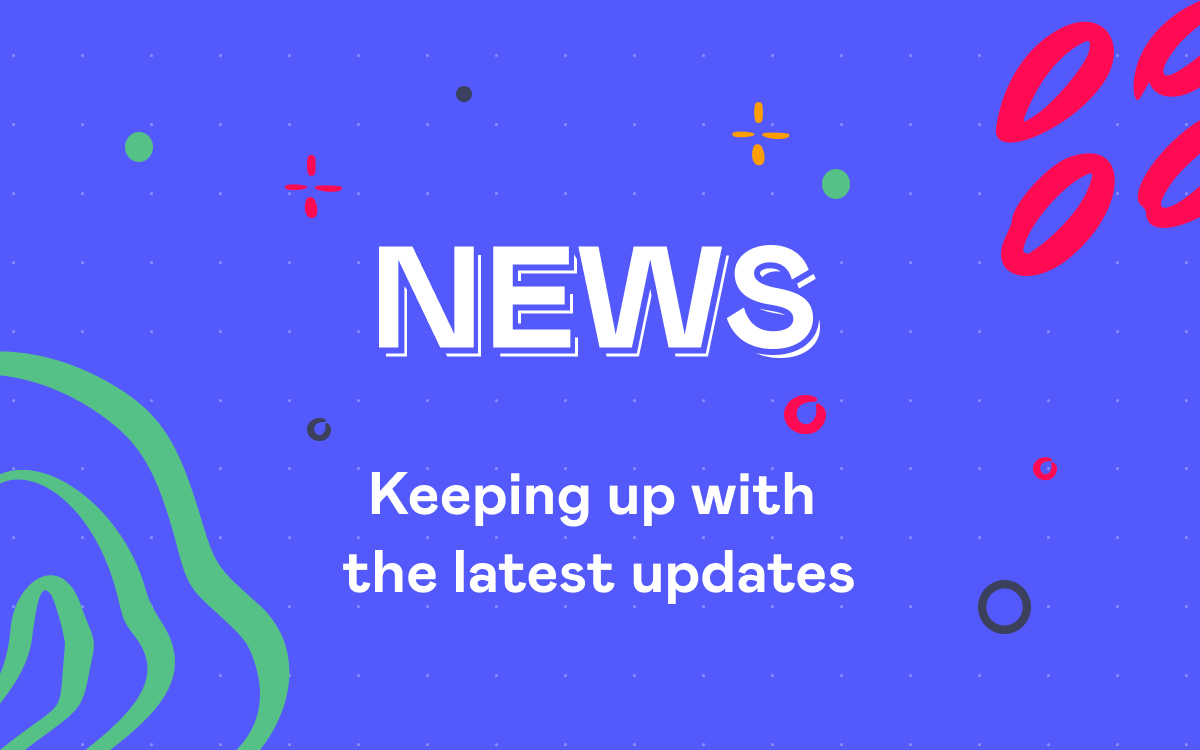 Atlassian Confluence is a team collaboration platform that encourages knowledge-sharing and helps you place all the required information in order in one place accessible to all team members. It is a nice solution for teams of all sizes and specializations that brings a new level of transparency to your team work.
But what really matters when we speak about the team work is to keep everyone on the same page. Especially when your colleagues have different schedule and multiple projects to work on. Atlassian offers the Team Calendars for Confluence app to improve team planning with the help of a bird's-eye view of your team's schedule.
So let's check the most interesting features and new capabilities of this useful tool.
You can create multiple calendars and populate them with different event types helping your team know who's doing what and when.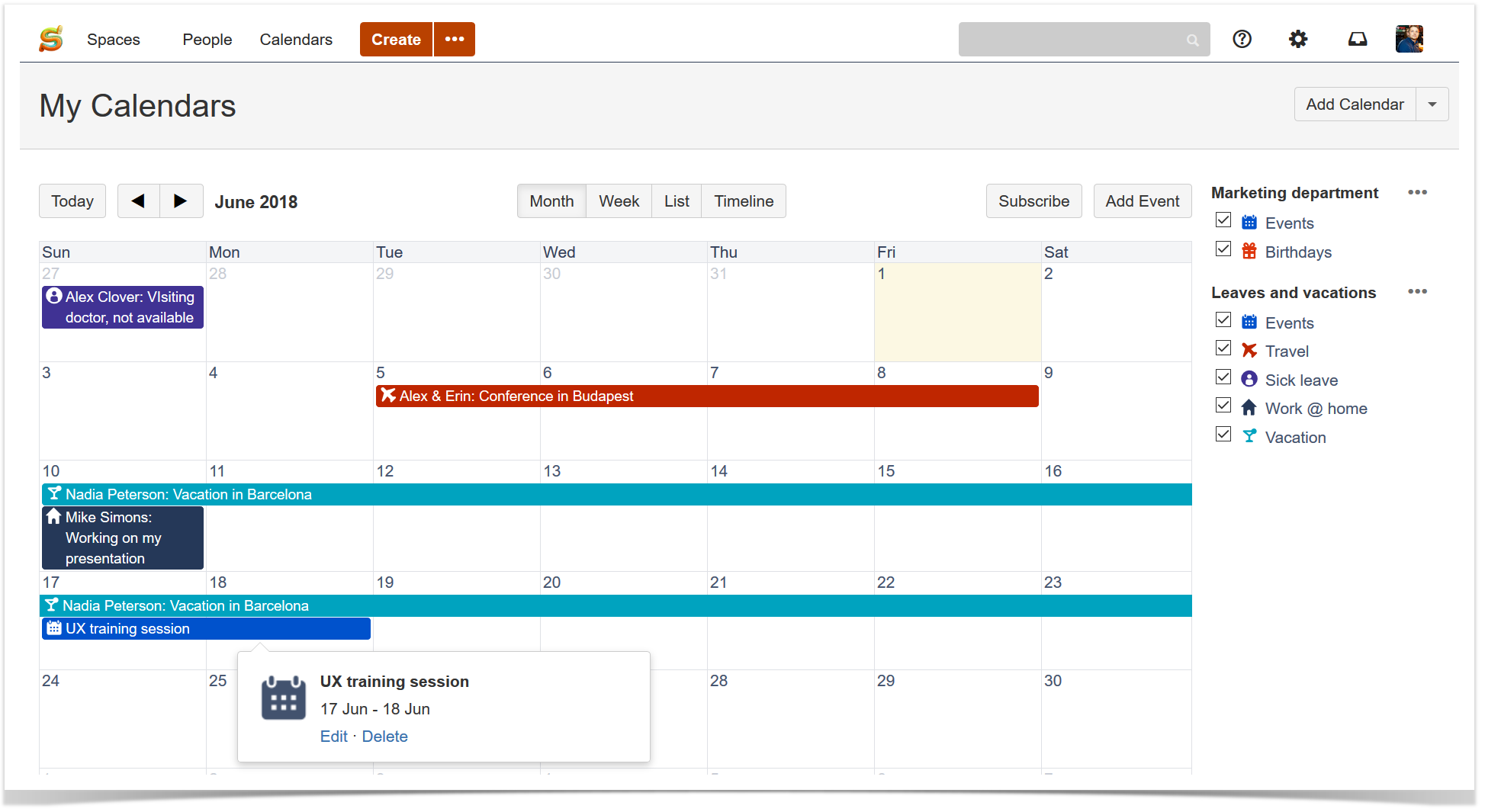 This app allows you to add custom event types to your calendar or create your own events.
You can also set a reminder not to forget about some important events. Everyone who uses this calendar will receive it.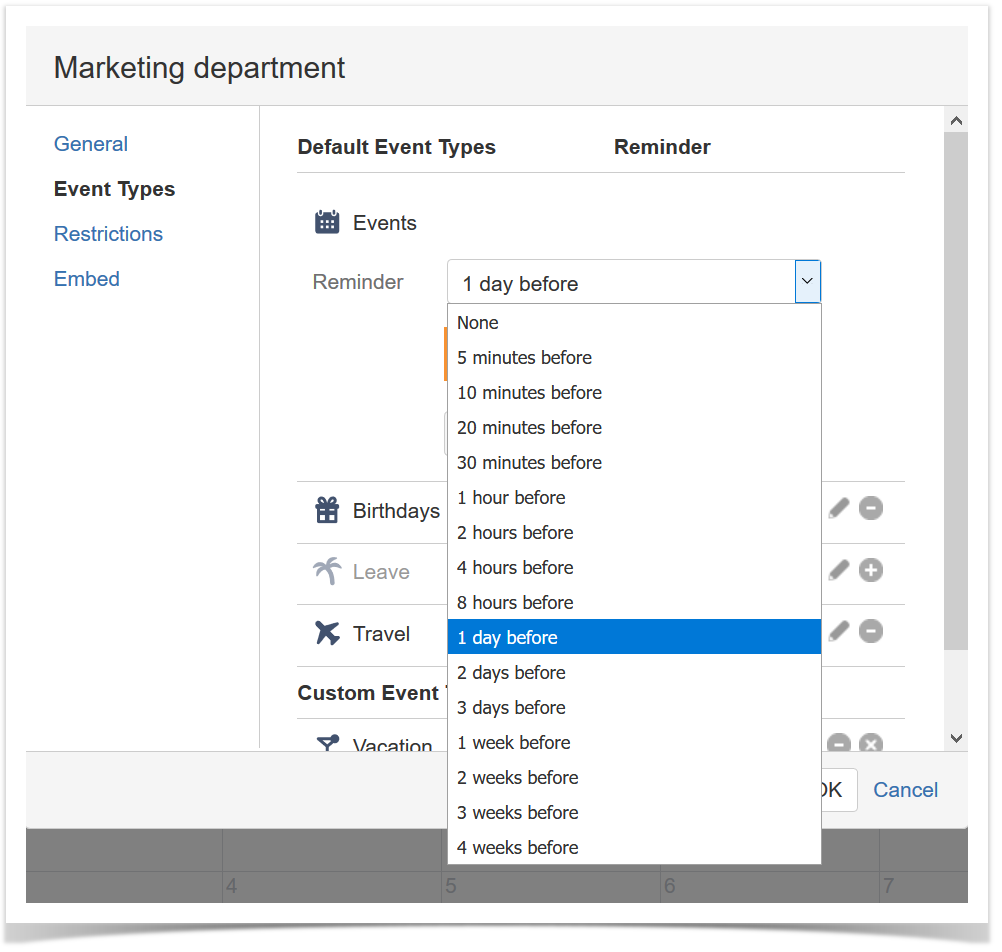 A fresh look of Team Calendars
The latest release of Team Calendars provides you with a new design of this app with updated colors, typography, and icons.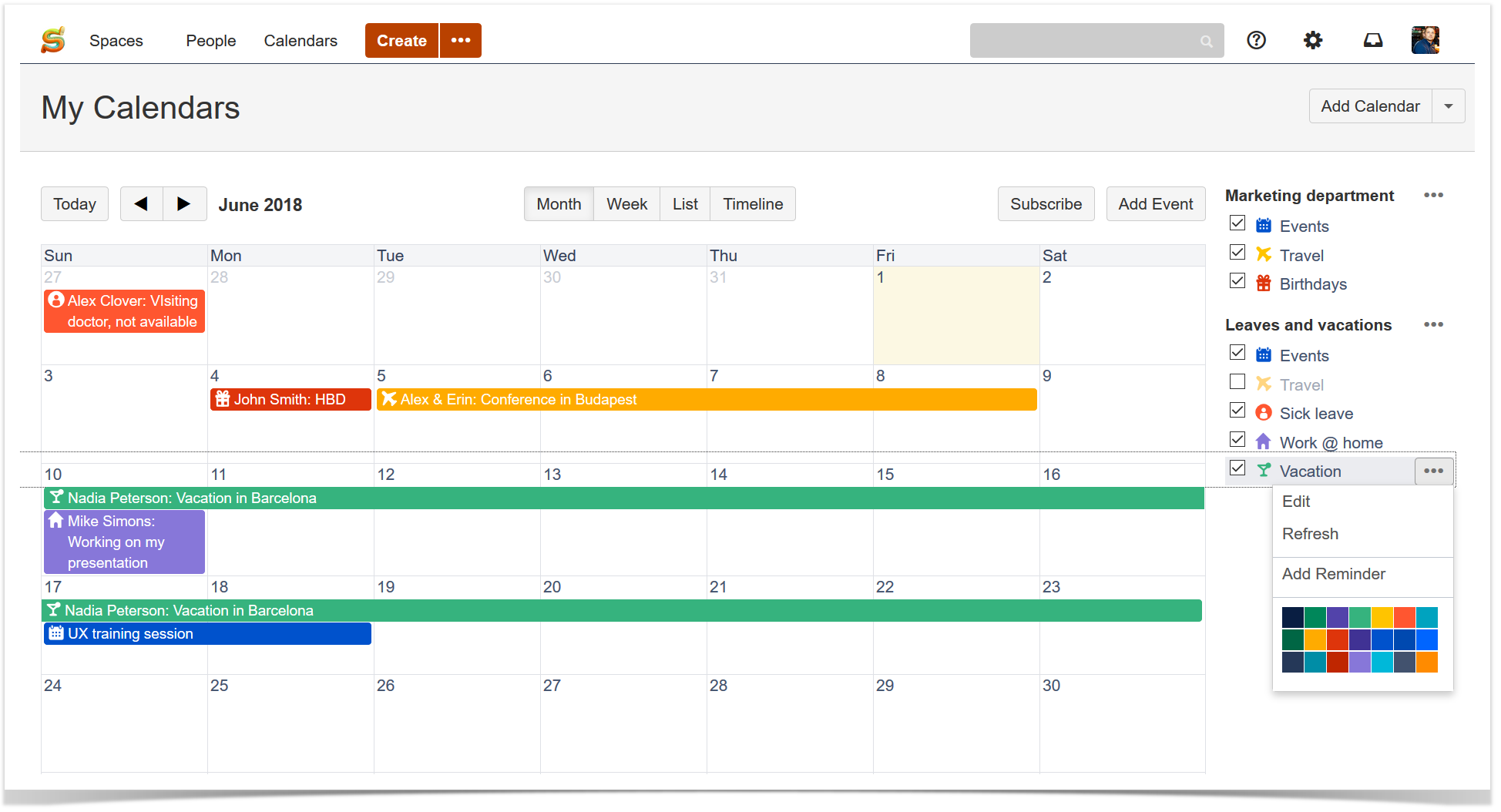 So now you can even change the colors of the custom event types.
The Team Calendars app now supports CalDAV
Team Calendars easily syncs with your favorite calendar client, such as Outlook, Google Calendar (Android) or Apple Calendar. In the latest release Atlassian added the feature a lot of users have been waiting for – now this app also supports CalDAV.
This means that after subscription to a calendar in any app that supports CalDAV, you will be able to view and update events from it and make it easier for your team to find the information needed to keep work moving forward.
All you need to do is to click the Subscribe button and choose the required app.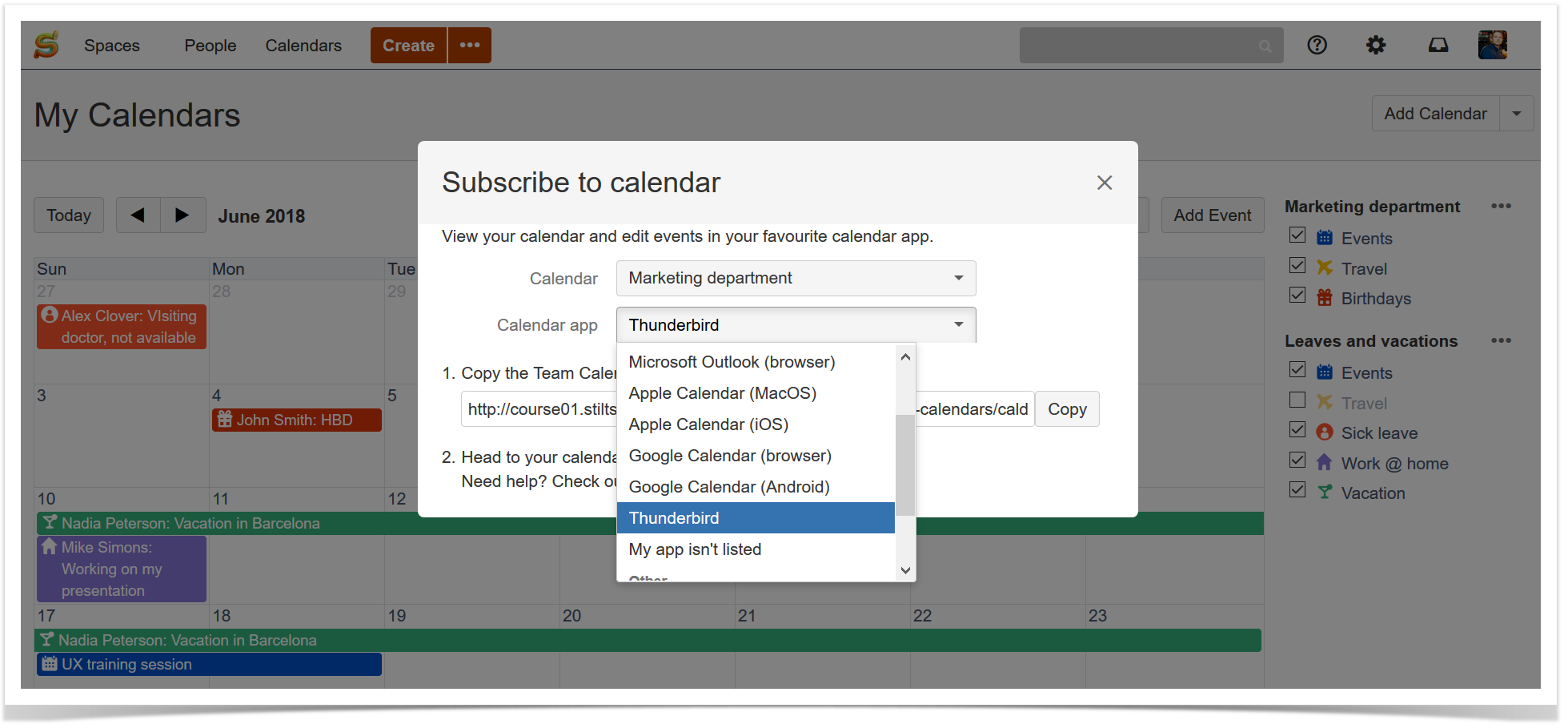 Even if your app is not listed, there's a good chance it supports either iCal or CalDav. You just need to check your calendar app's documentation to find out what it supports, then choose either iCal or CalDav from the Calendar app field.
Try Team Calendars for Confluence
This useful tool saves your time and effort when you need to understand how your schedule will affect upcoming work.
The price for Team Calendars for Confluence Cloud starts at $50/mo for 20 users and ends at $1,350/mo for 2,000 users. For Confluence Server the price starts from $550 for 25 users and ends at $7,700 for 10,000+ users.
Start a 30 day trial of Team Calendars via the Atlassian Marketplace!