5 New Confluence Apps to Become More Productive – Third Quarter 2018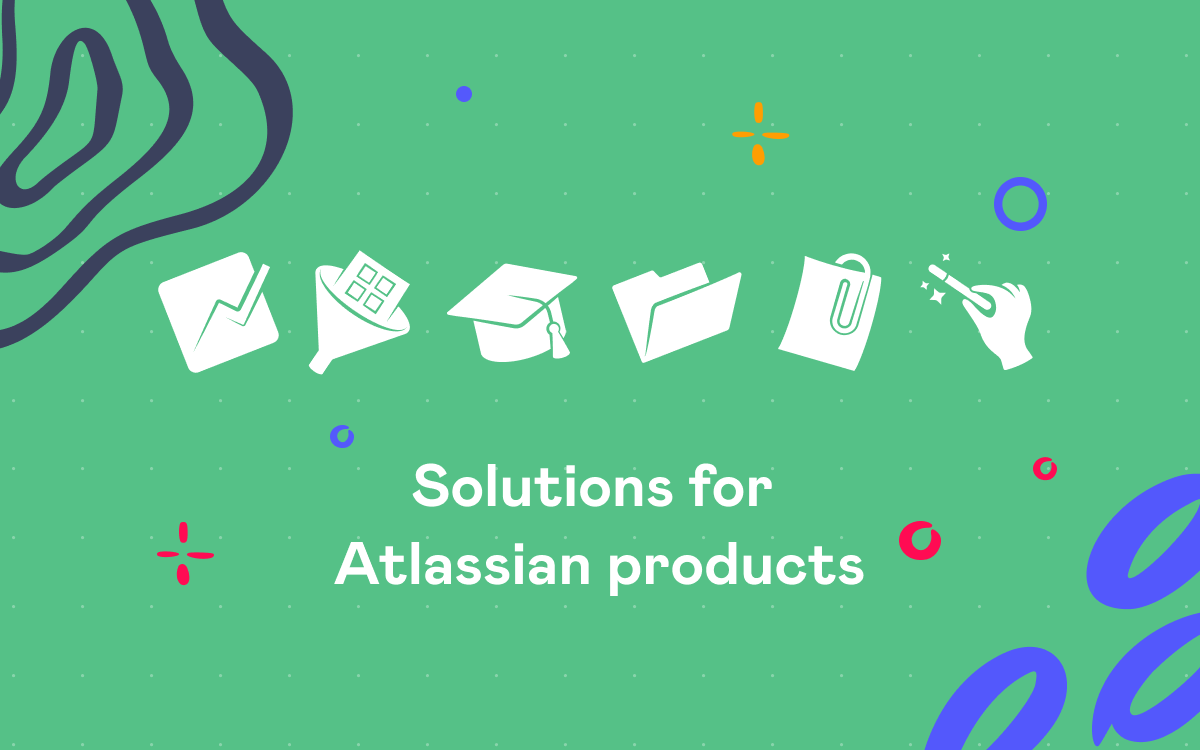 We receive a lot of positive feedback on our quarter blog post series that highlights the most interesting new apps for Atlassian products. So we created the articles on new solutions for Confluence, Jira and Bitbucket of the third quarter with renewed vigour 
. You can check our previous blog posts featuring various apps for Confluence released in the first and second quarters of 2018.
Today we want to share our top 5 new add-ons for Confluence that appeared on the Atlassian Marketplace between July 1 and September 30. Here's the list of our favorites that can help you optimize your productivity and boost your mood and creativity:
In this blog post, we will describe the features of these apps in more details.

Reactions for Confluence
Reactions for Confluence is a simple and useful tool that helps you add emojis to Confluence pages and comments. You just click the Add reaction button and choose the smiley that illustrates what you think about the content.
When you team creates something cool, clicking the Like button is not enough to express what you really feel. Moreover, this app allows you to add emojis not only when you are happy with what you've read but when you feel sad or even frustrated.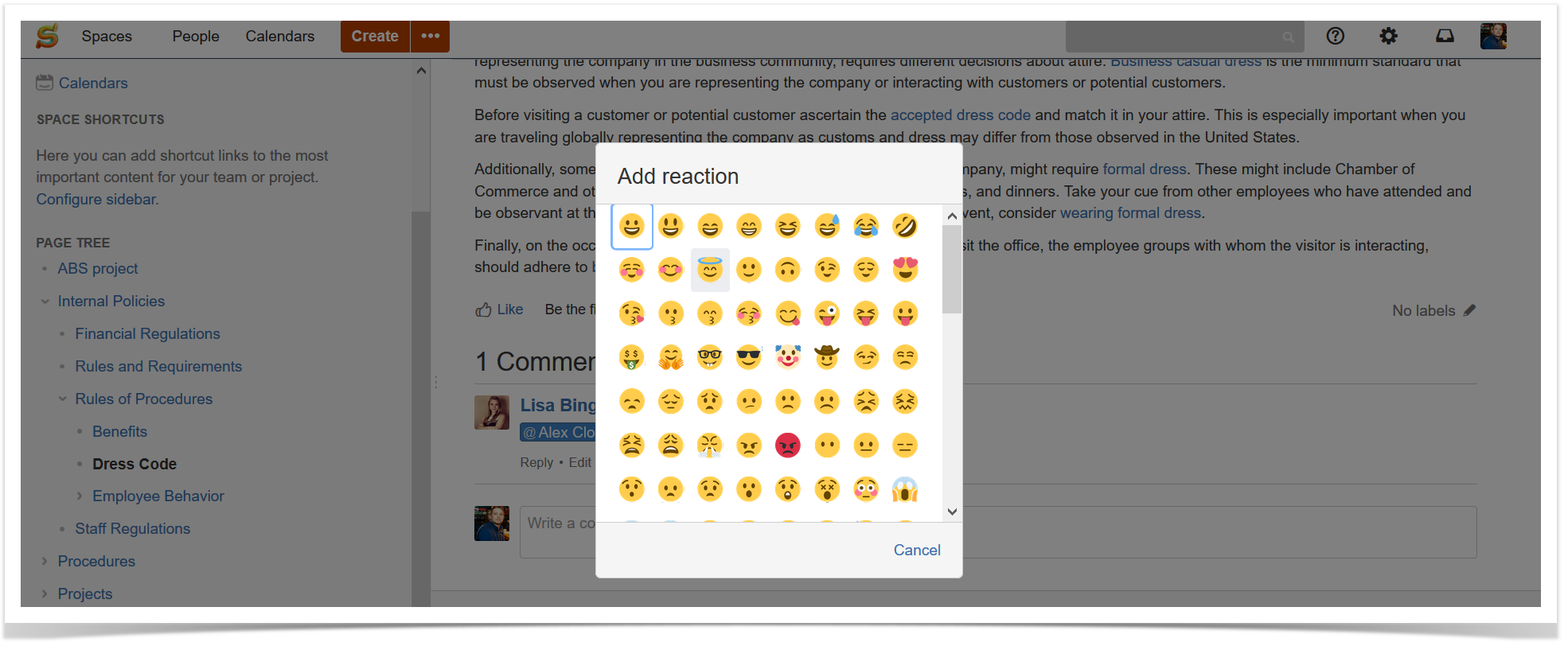 Now you can easily respond to page comments using various reactions to express your emotions.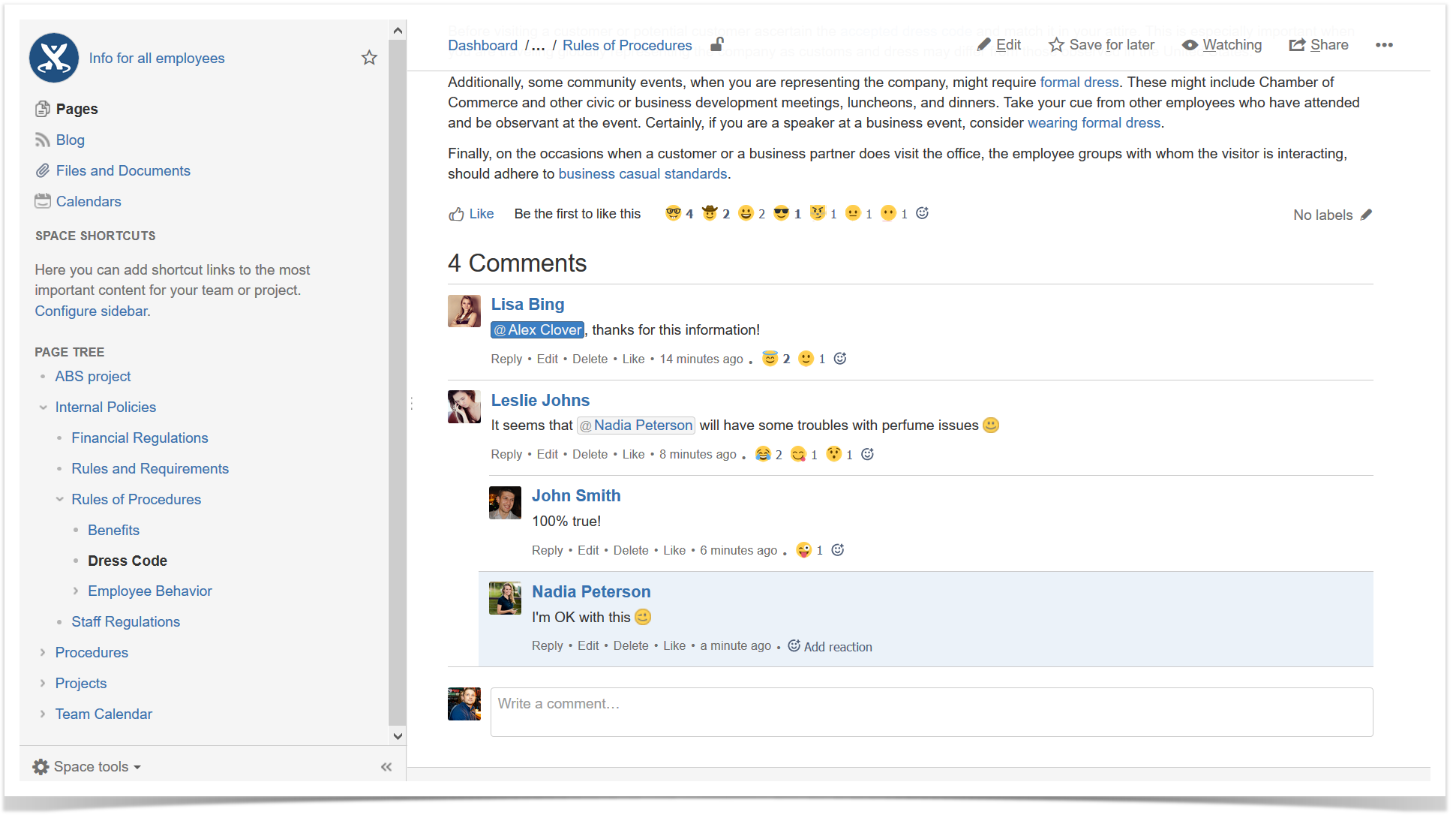 You can use this app to save your time by adding your favorite emoji reactions to Confluence pages and comments of your teammates. This app allows you to communicate a full range of emotions.
Pricing: Reactions for Confluence is free to use.
Header Menus
The Header Menus app helps you add up to five useful tabs with the links you want to have at hand to the Confluence menu. All you need to do is to open the tab Configure Header Menus in the administrative console and paste the links to the websites you want to quickly access.
You can add your top-visited social media accounts and work-related sites. Now you are just a click away from all these useful links.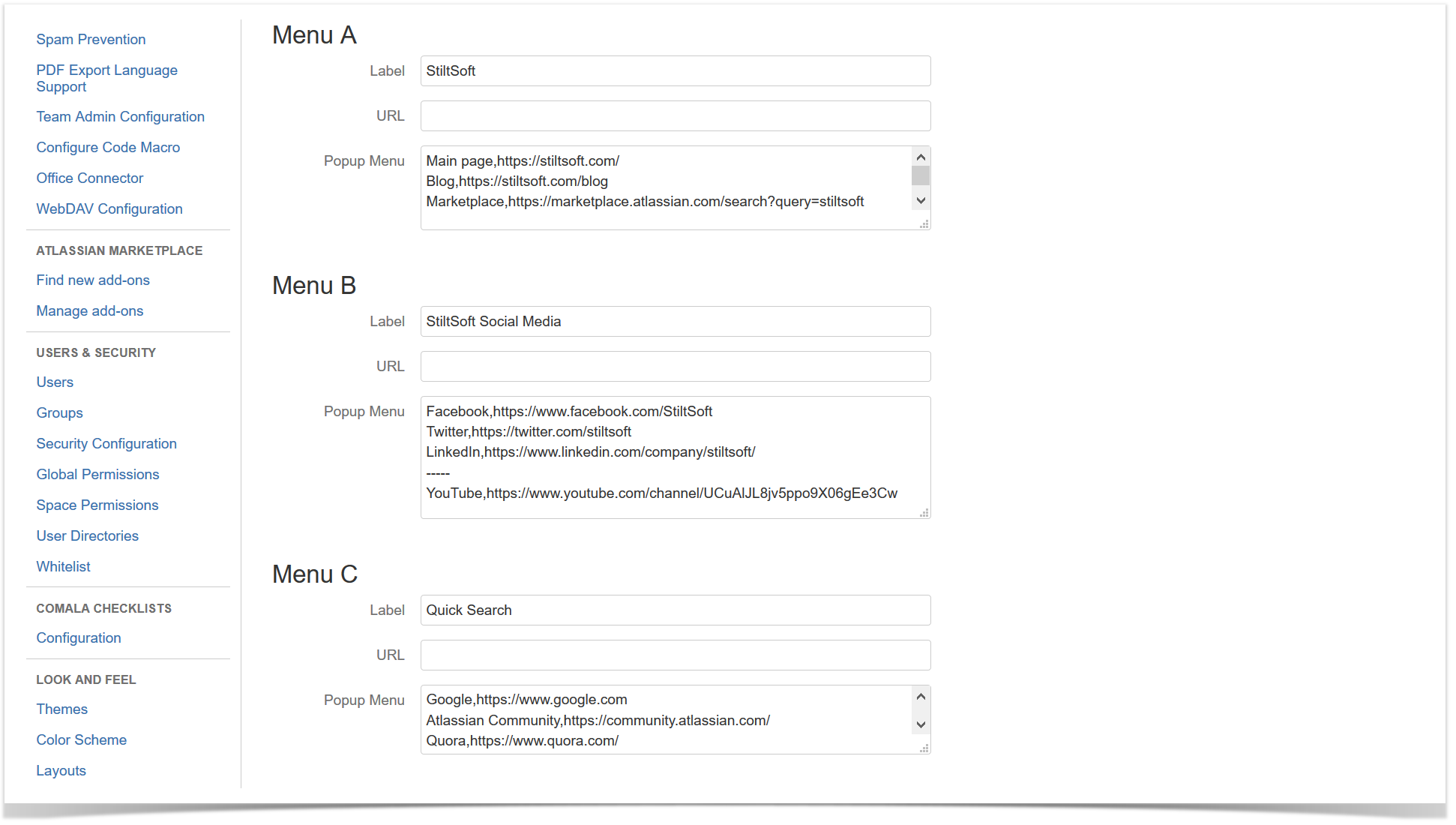 You can easily organize all the links into categories. When you click any web site created with the the help of Header Menus, the app opens the link in a new tab.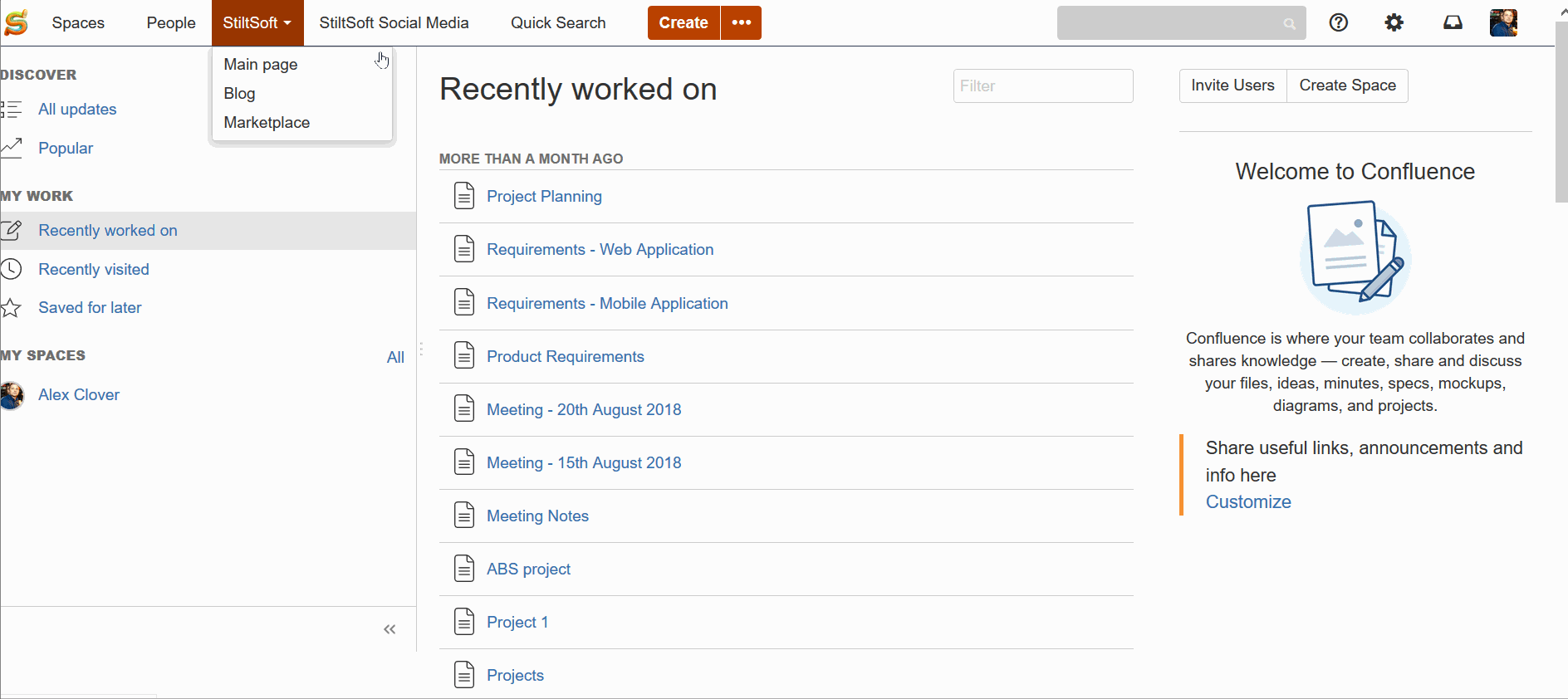 This simple tool saves your time and helps you stay focused on the web resources you are working with.

Pricing: Header Menus for Confluence Server is free to use.

Confluence Cloud for Slack (Official)
The Confluence Cloud for Slack (Official) app helps you take your team collaboration to new heights and stay on top of your work in Confluence, straight from your Slack channel.
You can set up notifications you want to receive and choose the pages (including child pages) and actions you want to keep track of. Moreover, you can customize this information either in Slack or in Confluence.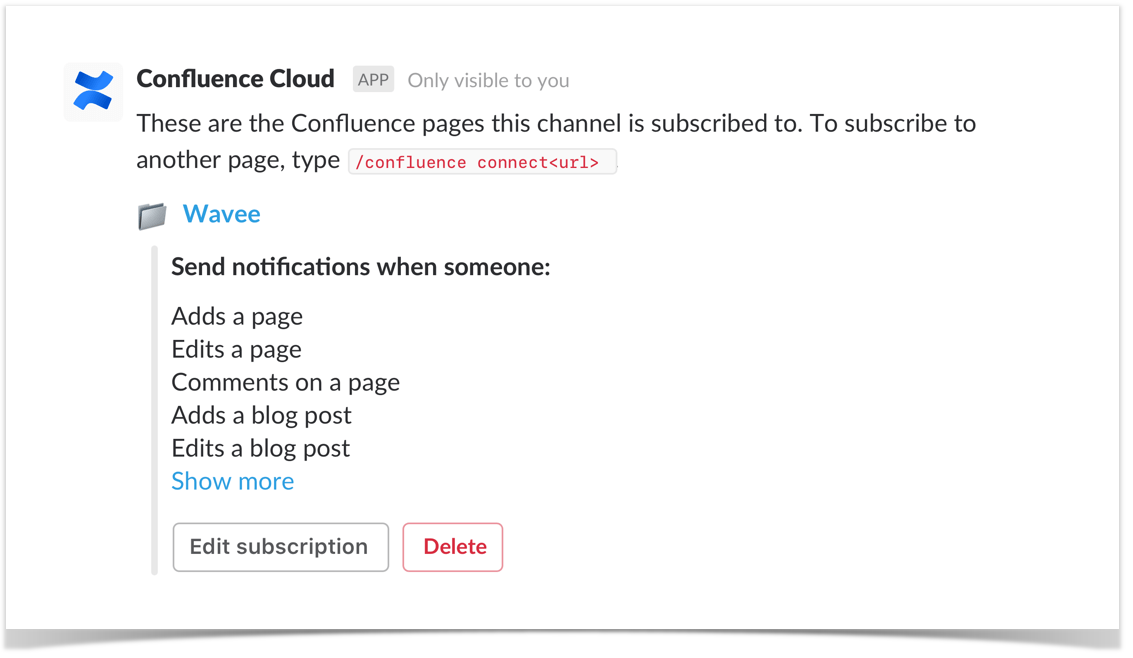 You can easily reply to Confluence comments without leaving your Slack channel or react with
in Slack to like Confluence pages, blogs, and comments of your team members.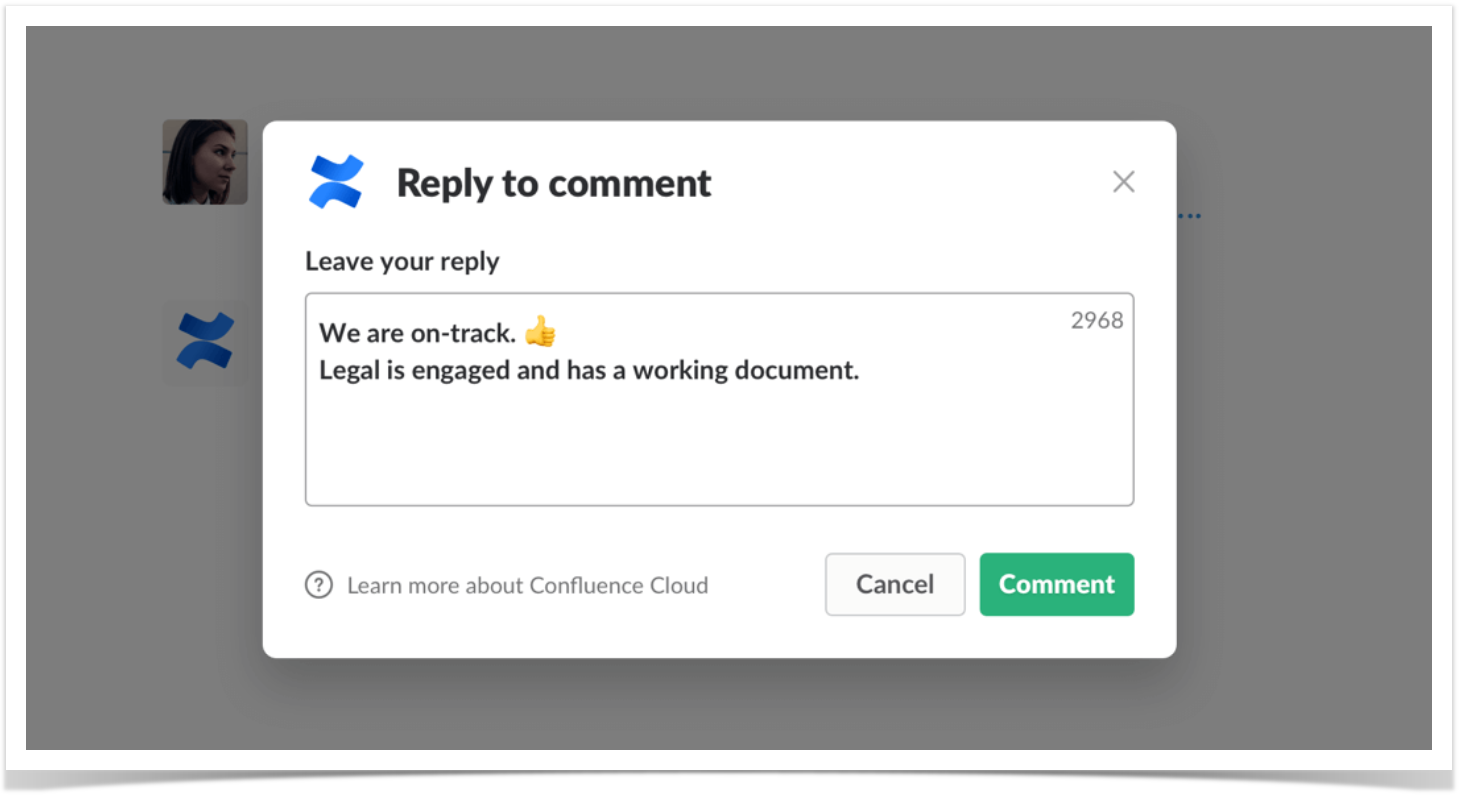 This app allows you to preview the links to your Confluence content you are sharing with your colleagues in Slack. With the help of Confluence Cloud for Slack you can take action on your Confluence content right in Slack keeping your interaction with the team productive.
Pricing: Confluence Cloud for Slack (Official) is free to use.

Space Fields for Confluence
The Space Fields for Confluence app helps you centralize your project related metadata. You can create various space fields in the Add-ons section of the Space Tools tab to track additional information about your project:
status;
metrics;
properties;
tokens;
strings.
This app allows you to create as many page fields as your project requires. You can set the access type for each field and reuse the public ones in other Confluence spaces.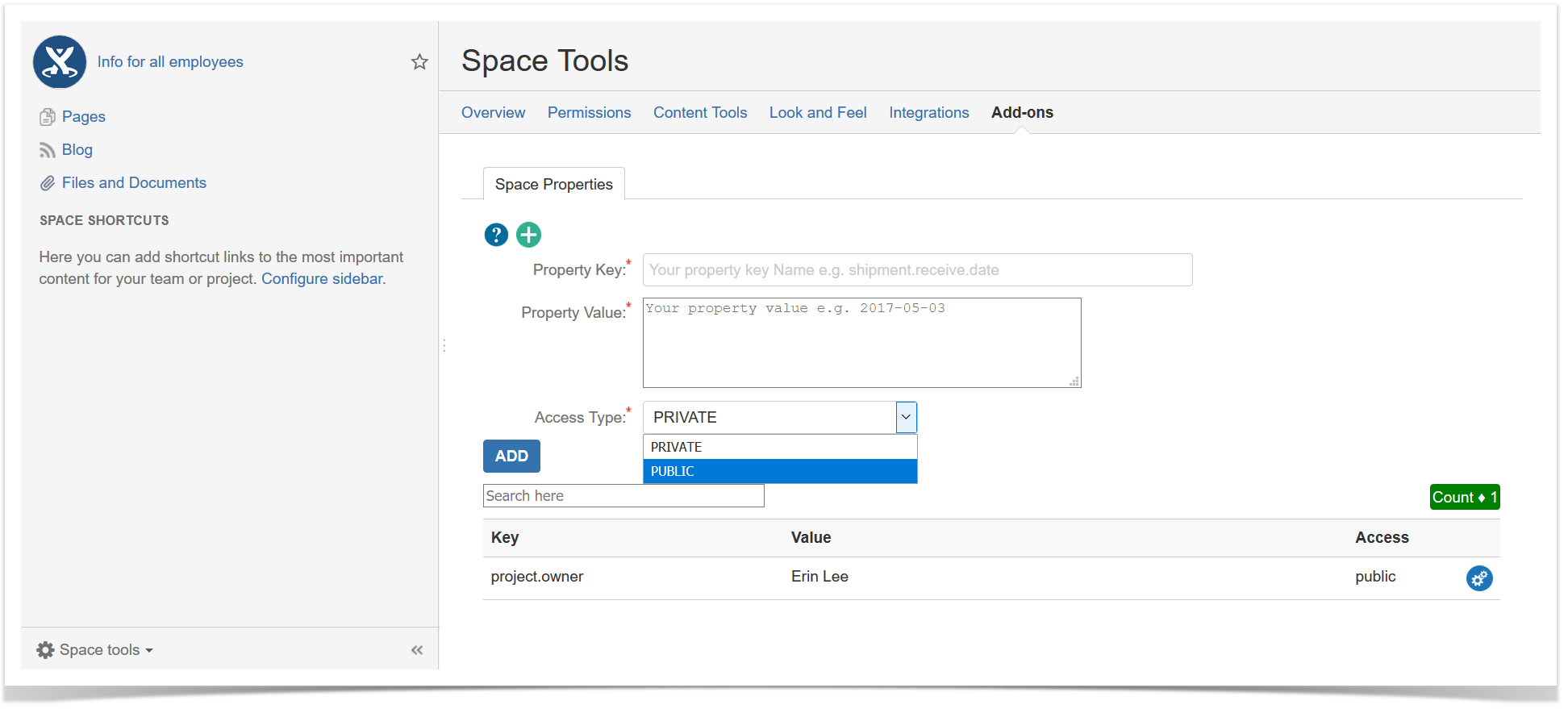 After you create the space fields, you can create a new page in the space and insert the macros related to this app.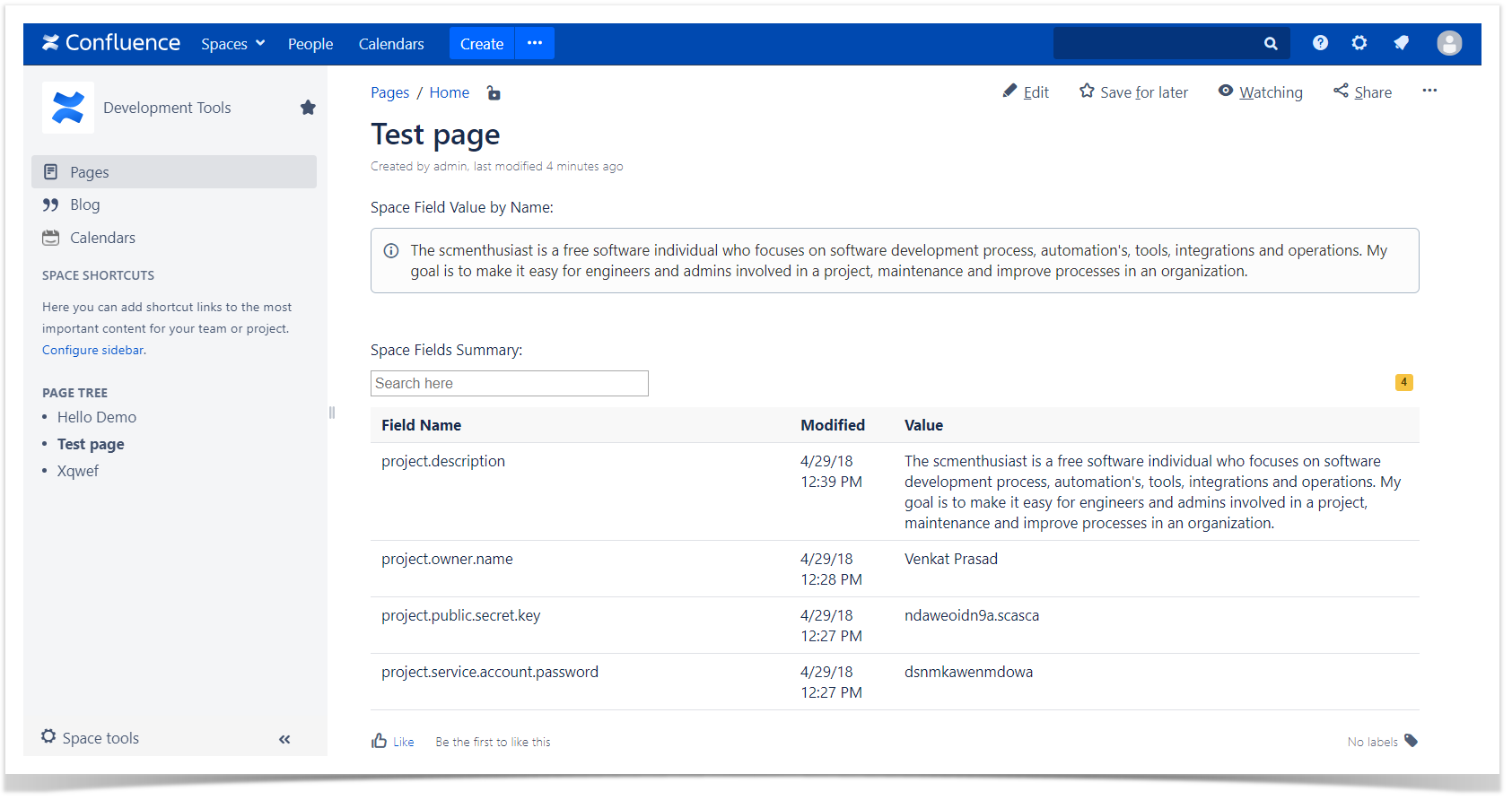 This app provides you with REST API to fetch and keep your project properties. Now each Confluence space has an area that allows you to store and manage your project related metadata.
Pricing: Space Fields for Confluence Server is free to use.

Duplicate Page Titles (Same Page Titles)
Duplicate Page Titles (Same Page Titles) allows you to create pages with the same name within a space. In fact this app adds a special prefix to the page you create with the name that already exists. You can edit this prefix if you need and you will see it in the search box when you enter the name of the page.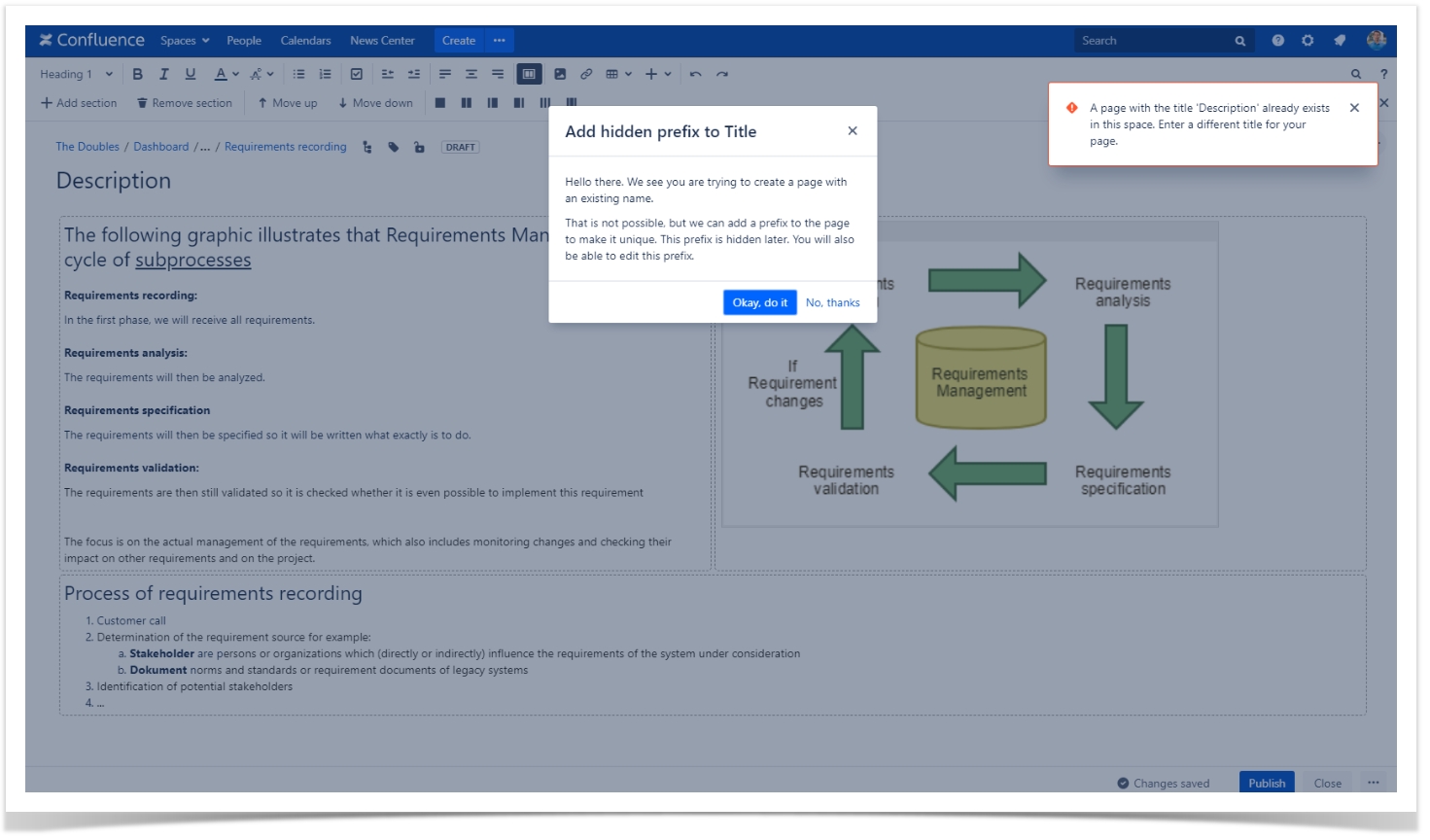 You can use this app when you want to create the same page structure for your technical documentation in one space.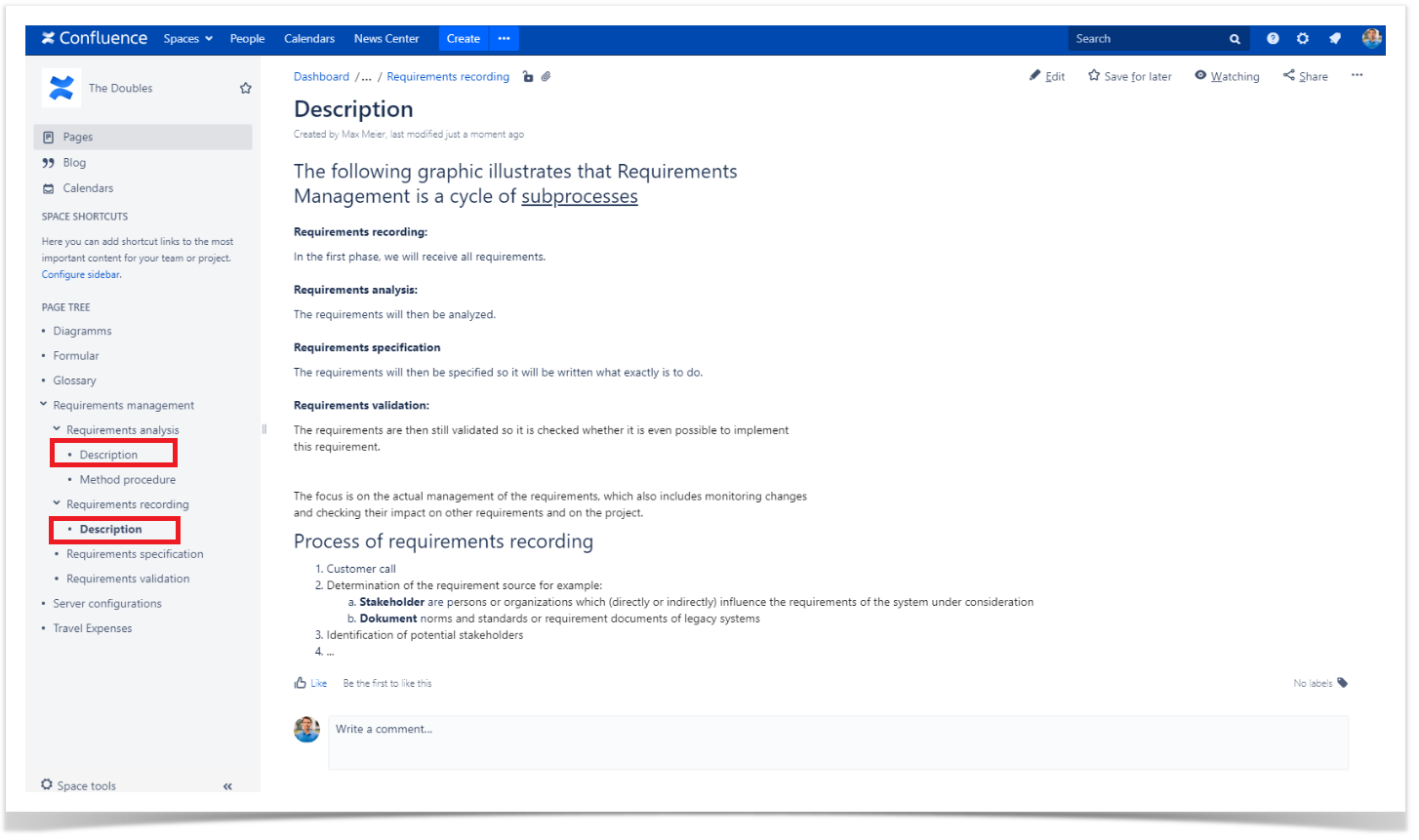 This app is very useful when you work on technical requirements, code reviews, release notes, functionality specifications, and other documents that require a well-defined structure.

Pricing: The pricing for Duplicate Page Titles (Same Page Titles) for Confluence Server starts from $100 for 25 users and ends at $3,080 for the unlimited number of users.
We hope that you will find all these solutions useful for your team and reveal their potential for boosting your team productivity.

If you have any questions, feel free to comment on this blog post below. Don't forget to subscribe for email notifications about new blog posts in this series!