Five Most Useful Apps of Atlassian Codegeist 2017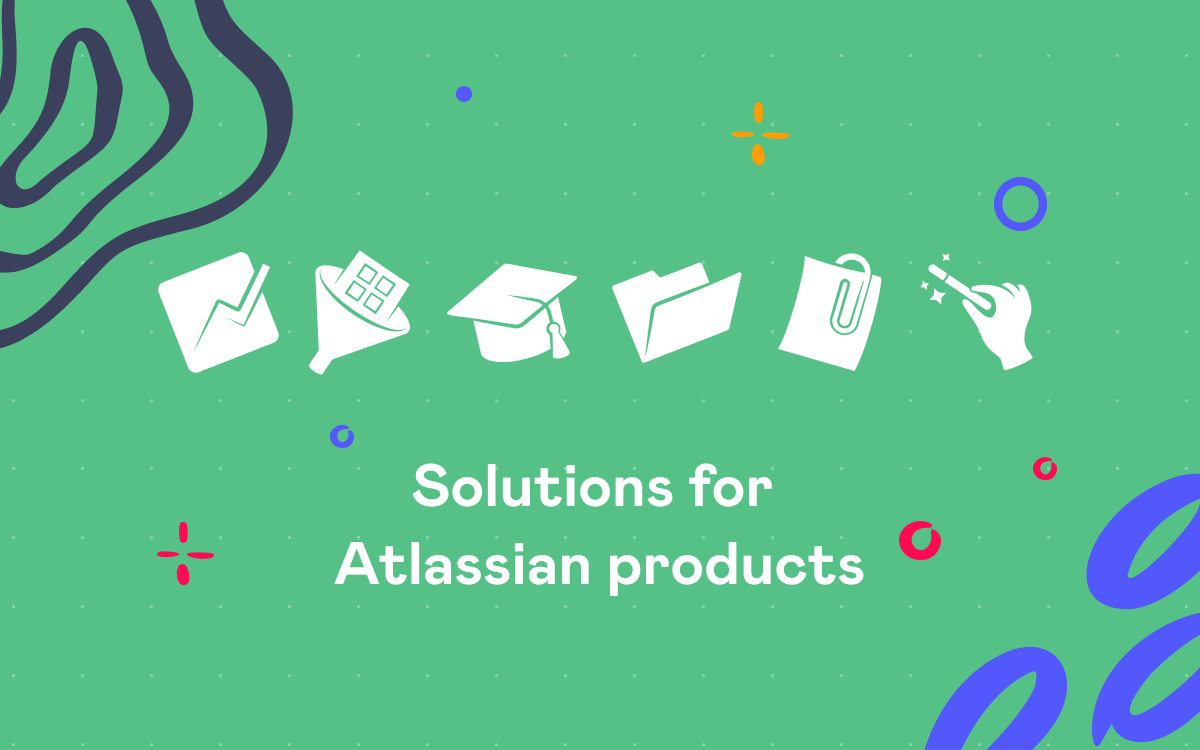 Every year developers from all over the world have a great chance to participate in Atlassian Codegeist hackathon. The aim of this annual competition is to improve Atlassian products with innovative apps and handy solutions. Of course, Atlassian rewards the most talented participants for their brilliant ideas.
Soon winners will receive money prizes and end users will get new tools for Confluence, JIRA, Bitbucket, Bamboo, HipChat, and Trello. The jury of six Atlassian experts will judge the submitted extensions by usefulness, design, innovation, and quality.
We at StiltSoft believe that competition drives progress and for that reason we enjoy participation in Atlassian Codegeist:
In 2012 we won Codegeist Award for one of the best add-ons for Atlassian Bitbucket with Awesome Graphs.
In 2015 our File Viewer became the winner in the category 'Best Bitbucket add-on'.
This year you can find our new Weekly Commitment app among 119 submissions. We have already looked through all of them and have chosen our top 5 tools for Confluence and JIRA you may like to try:
The winners of the competition will be announced on September 5, 2017. So you have enough time to evaluate these add-ons and vote for the favorites.
Reader for Confluence
We keep a lot of information in Confluence and sometimes we have to quickly read very long texts. For example, you have been just hired and need to study the internal regulations of your company. It can be a bit tiresome to read this endless document because of too small font size and too wide text lines.
Incloud GmbH has a great solution for you. With Reader app you can activate the reading mode on any Confluence page. Now you are free to alter the look of your page and make text easier to read: select the font and its size, pick the background color, adjust margins and line spacing.
See the following screenshot illustrating the page with the reader mode off and on.
With the activated reader mode, you can continue adding inline comments or commenting on the entire document.
You can also enable the distraction free mode that opens your document as full screen.
We think that this solution can enhance readability of your pages and documents in Confluence.
Pricing: The price of the add-on for 100 users is $250.
Don't forget to vote for this add-on if you want to try it!
Conversations Video Chat for Confluence
Collaborative editing in Confluence brings teamwork to the next level. You can edit the same page together with your teammates in real time and see changes instantly.
But sometimes you may face a situation when your colleague is using improper or deprecated terms while adding some content to the page. You may decide to notify your teammate about this by leaving your comments somewhere on the page. Unfortunately, inline comments are visible only in the view mode. So you can just hope that this message in the text you are editing will find its addressee. Talk app can be a nice alternative in this case.
You can always discuss a problem with your team member in person but actually it can be a real problem if you work in different offices. Of course, when using Conversations Video Chat for Confluence you will not have such issues.
K15t Software offers us a great tool to improve team collaboration right inside the Confluence editor. All you need is to install their app that helps to quickly discuss your questions using a video live chat. You just invite your colleagues to collaborative editing and start a conversation with them on the page you are working on. You can choose a voice call instead of having a video chat.
With this app you save your time and improve decision-making staying on the same page with your team.
Pricing: The price of Conversations Video Chat for Confluence Cloud is $0.90 per user for teams with 11-100 users.
You can support this add-on and vote for it.
WatchTower. One board for multiple JIRAs
Switching between different JIRA instances can be distracting when you use several JIRAs to work on your projects at the same time.
A new app from Rozdoum team provides you with a capability to collect tasks from multiple projects across several JIRAs and show them on a single Agile board.
After installation you can proceed to creation of your board by adding addresses of JIRA hosts which project data will be pulled from. You can work with Cloud and Server instances.
By default, all your issues are not visible on the board. You need to drag statuses of issues you want to display to the corresponding columns on the board. There you can easily reorder the columns and rename them. This way you can customize the look of your board and make it handy to use.
You can easily change the status of your issues by dragging them across the board to the appropriate column.
WatchTower add-on can be extremely helpful if your clients assign tasks to you in their own JIRA instances. With this solution you get a fast and easy way to capture the whole picture of your issues from remote JIRA servers on one board.
Rozdoum also plans to add more features: sharing board with other users, applying quick filters, viewing issue details, and commenting on issues.
Pricing: The price of the add-on for JIRA Server is $750 for 100 users. The price of WatchTower for JIRA Cloud is $0.50 per user for teams with 11-100 users.
Support this app with your likes if you think that it deserves an award from Atlassian.
Team Secrets for JIRA
Have you ever came across a situation, when you need to attach some secure information to your task in JIRA? If yes, you know that JIRA has no capability to hide attachments with confidential data from other JIRA users. Kickdrum offers us a safe way to store and share this sensitive information in this project management system.
You can choose people you want to share a file with and even set expiration limits for availability of the attached files. This app provides the two-factor authentication. So you can generate a passphrase or verify identity with a secret code sent to the smartphone of your colleague.
Your colleague will see the secured attachment in the Team Secrets section of the issue.
Team Secrets app levels up security of your attachments both in JIRA Cloud and JIRA Server. Kickdrum plans to create Team Secrets for Confluence, HipChat and other Atlassian products so that all teams can use a safe way of file sharing wherever they work.
Pricing: The price of the add-on for JIRA Server is $2,250 for 100. Team Secrets app for JIRA Cloud costs $3 per user for teams with 11-100 users.
Vote for this helpful extension for JIRA at Devpost.
Weekly Commitment
Keeping focus on specific tasks and having enough enthusiasm about your work can be hard. Even people who love their jobs may have trouble with pushing themselves to perform at their highest capabilities. It is obvious that we need motivation to work harder. And the key for this can be our internal challenge that we start when we promise something to our colleagues.
We at StiltSoft think that people sometimes need some outside help to stay motivated. That was one of the main reasons why we created our Weekly Commitment app for JIRA Cloud. This tool allows you to mark any JIRA issue as your commitment. This way you promise your colleagues to complete it until the end of the week.
It is easier to track personal progress over the week if you set weekly goals by making your commitments on Monday. Every project member can see issues with commitments on the Weekly Commitments tab of the project sidebar. By the end of the week you and your team can compare the achieved results against the commitments. This will help you to review the remained tasks for accomplishing the project or its phase.
With the help of Weekly Commitment add-on you can easily plan your week ahead:
S

et your goals on Monday.

C

heck the status of your commitments during the week.

Discuss your progress together with your team on Friday.

Pricing: Weekly Commitment is available for JIRA Cloud and is free to use.
We do hope that our new add-on will help you to greatly improve your motivation and catch up with project timelines.
Please support our add-on with your votes. We appreciate it a lot!
This was only a small part of the apps presented at Atlassian Codegeist 2017. You can help the judges choose the best submissions and vote for the tools you liked most till September 1, 2017.
The winners of the Competition will be announced on September 5, 2017. May the best teams win!