How to Use Spreadsheets in Confluence
February 4, 2022
#

Analytics
#

How To
#

Confluence Tutorial
#

Confluence
#

Reporting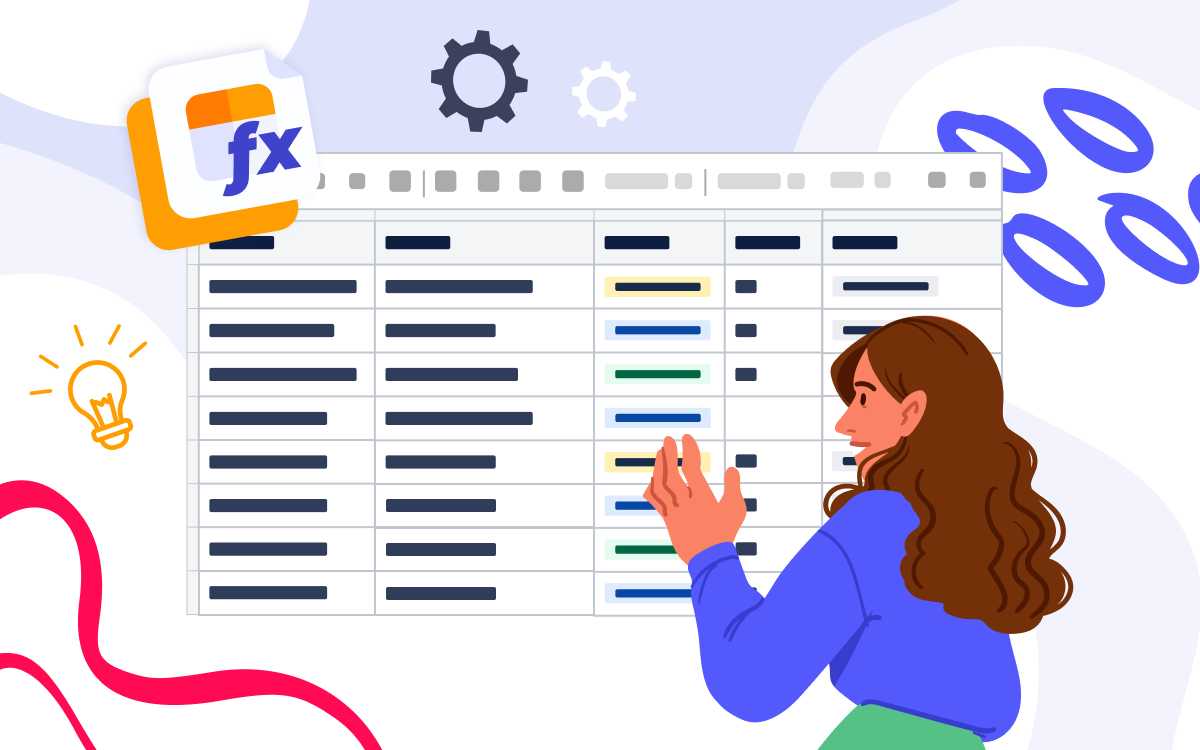 If you lack the potential of Excel or Google Sheets while working in Confluence, the Table Spreadsheet macro will soon become your go-to. With its help, you can:
Embed the spreadsheet into your Confluence page and edit it right in the view mode.
Customize table cells, borders, and text.
Filter the table, aggregate data into a pivot, and create a chart.
Use formulas and conditional formatting presets.
Add multiple sheets, if needed.
Let's have a closer look at the Table Spreadsheet macro, the new feature of Table Filter and Charts for Confluence, and learn more about how it works.
How to Use the Table Spreadsheet Macro
To add the macro, go to the edit mode. Type /Table Spreadsheet or click the Plus button on the top control panel and select the macro.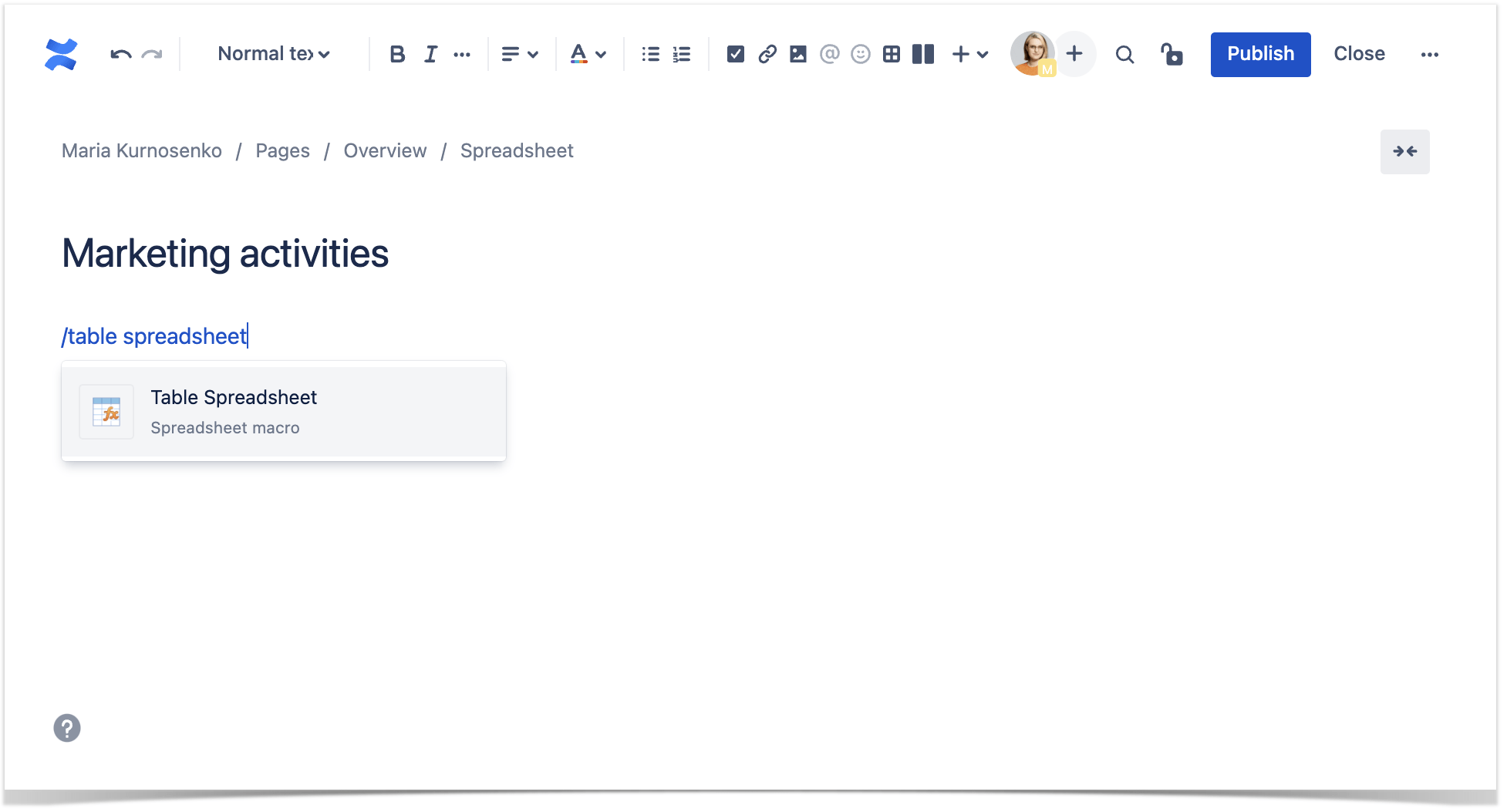 When the macro opens, you'll see a new spreadsheet.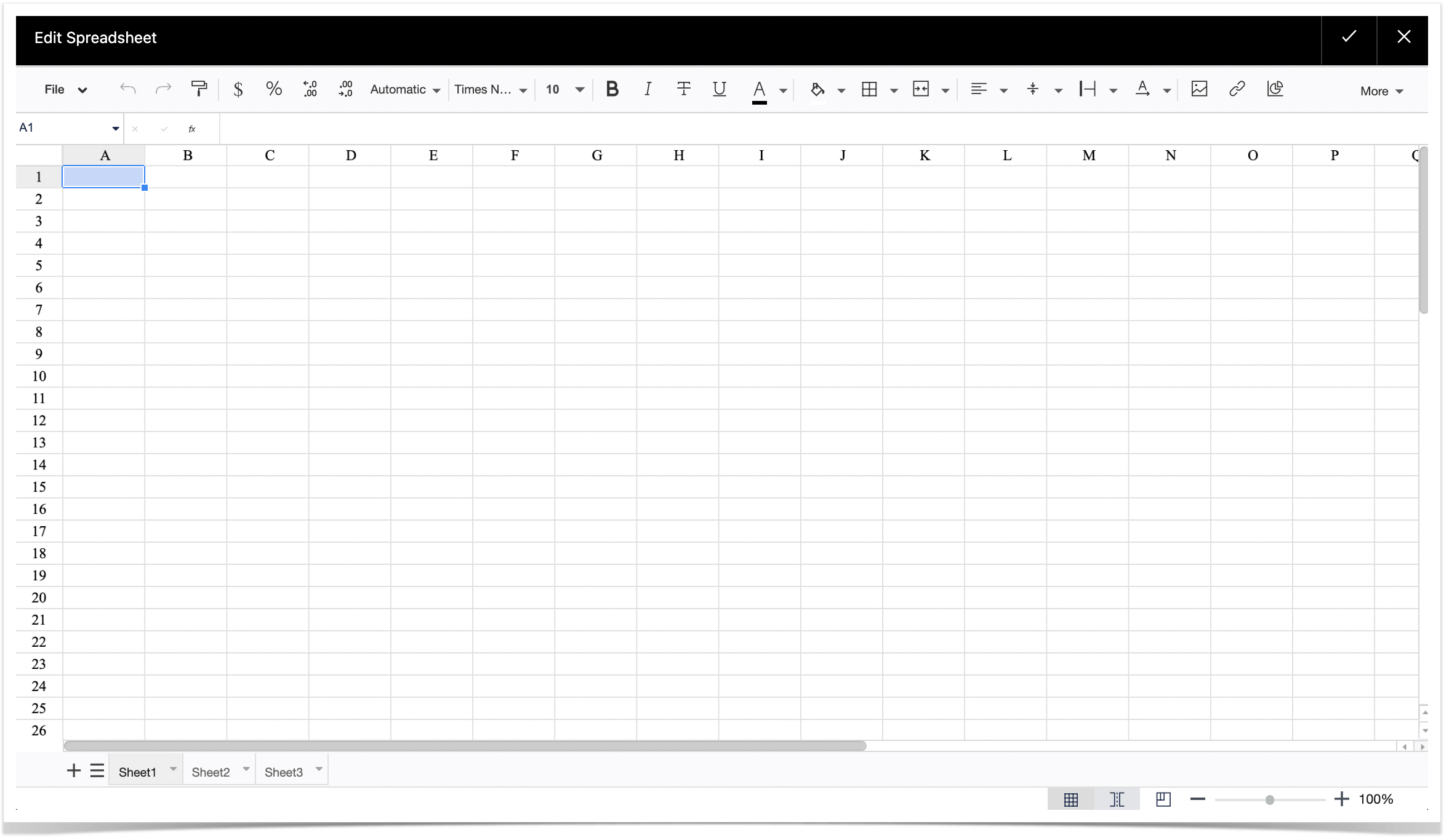 Now you can create your table:
set table borders
choose cell color
freeze header row or column
align the text
choose the font and text style
merge cells, if needed.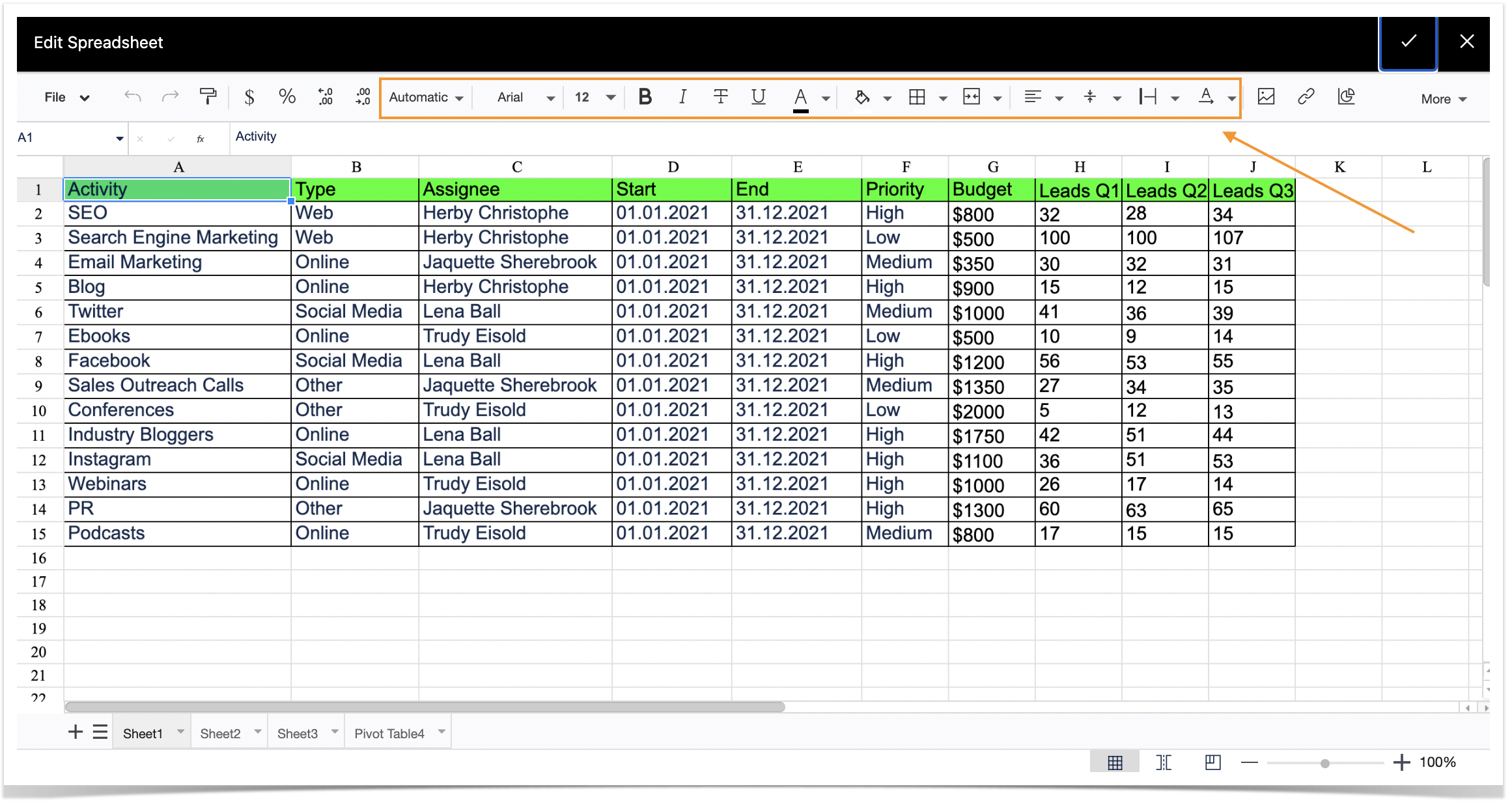 Add formulas to count table data automatically.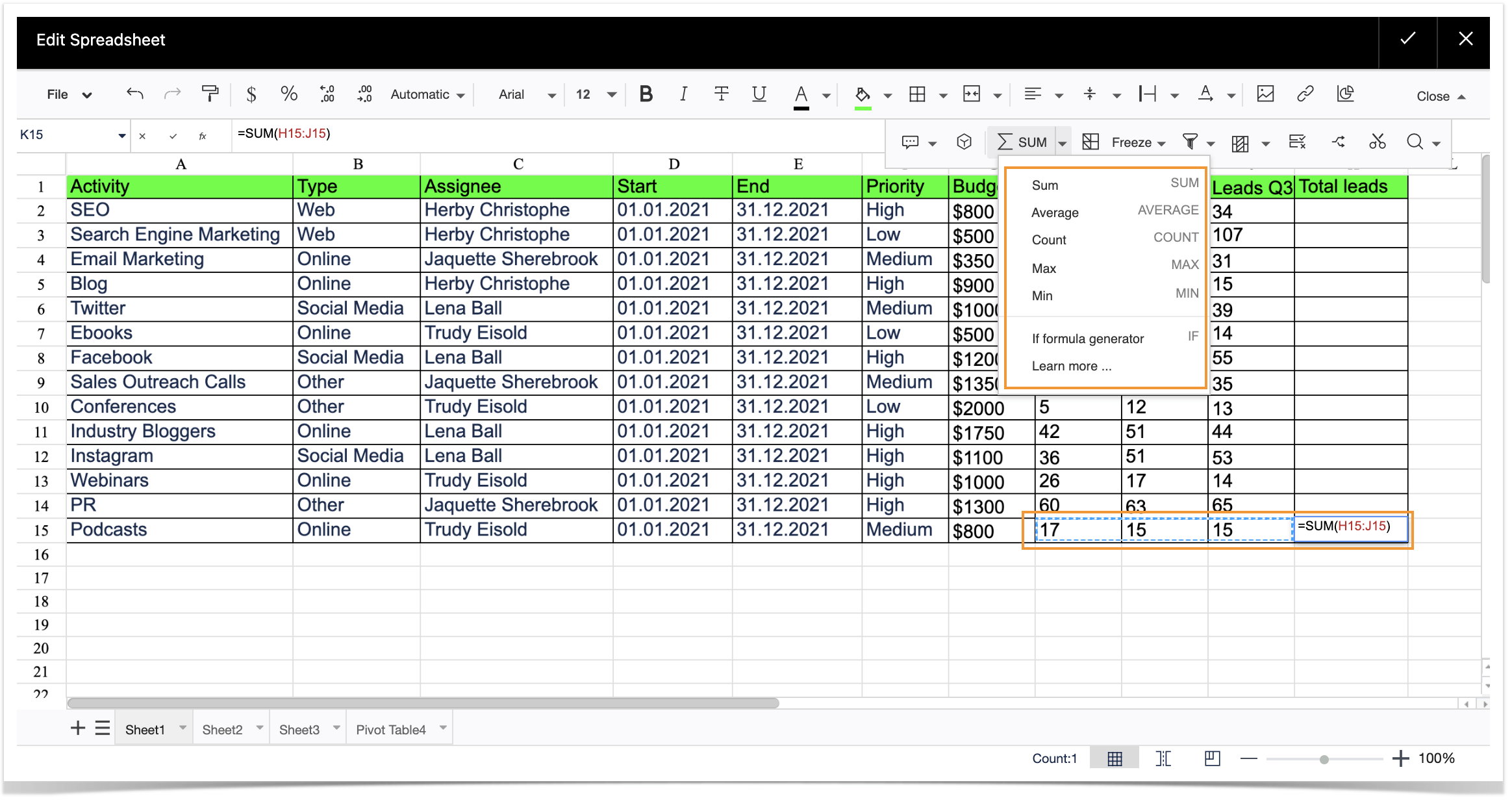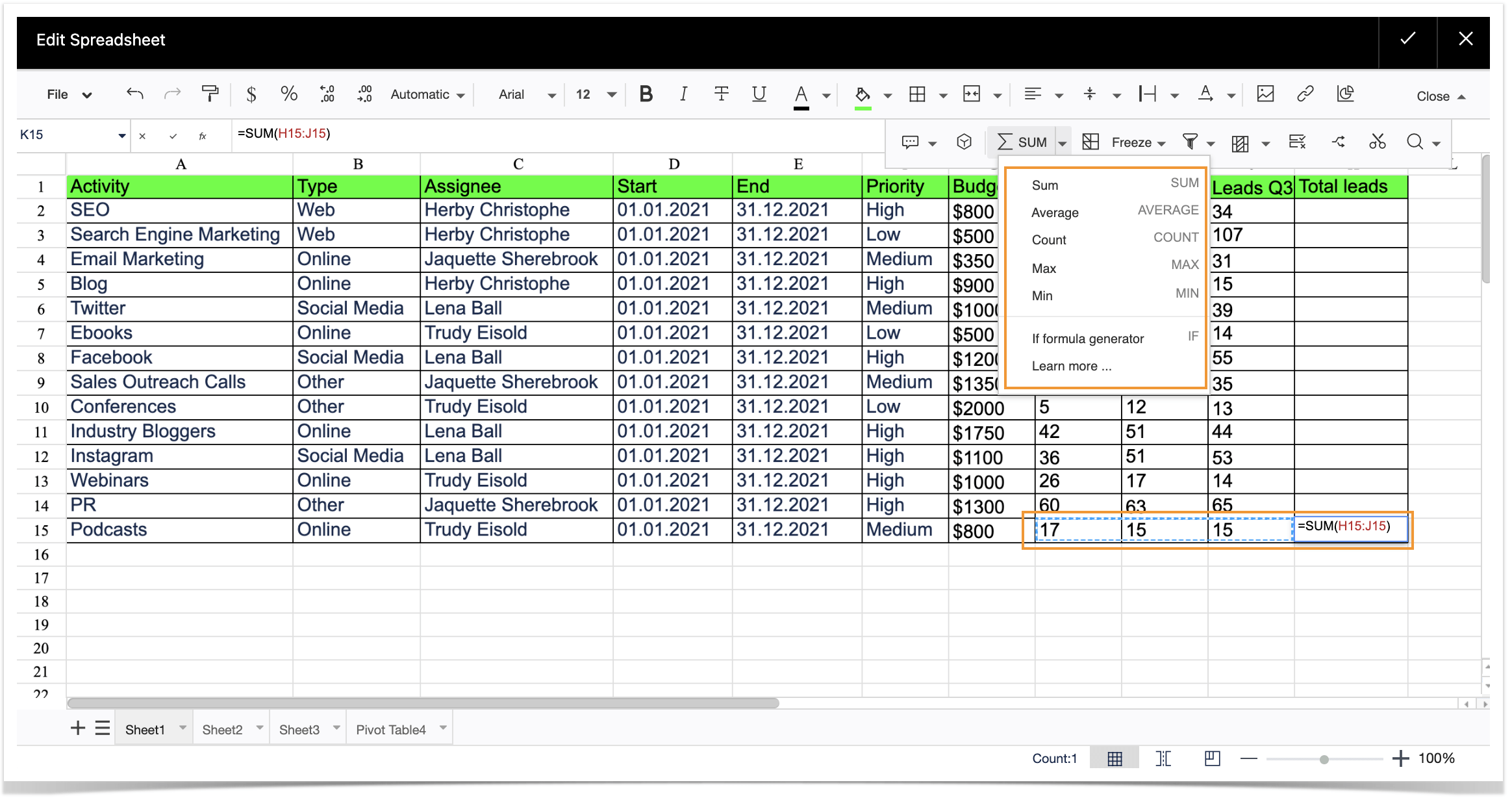 To sort the table, click the funnel icon on the editor pane. Select ascending or descending sorting or customize your own.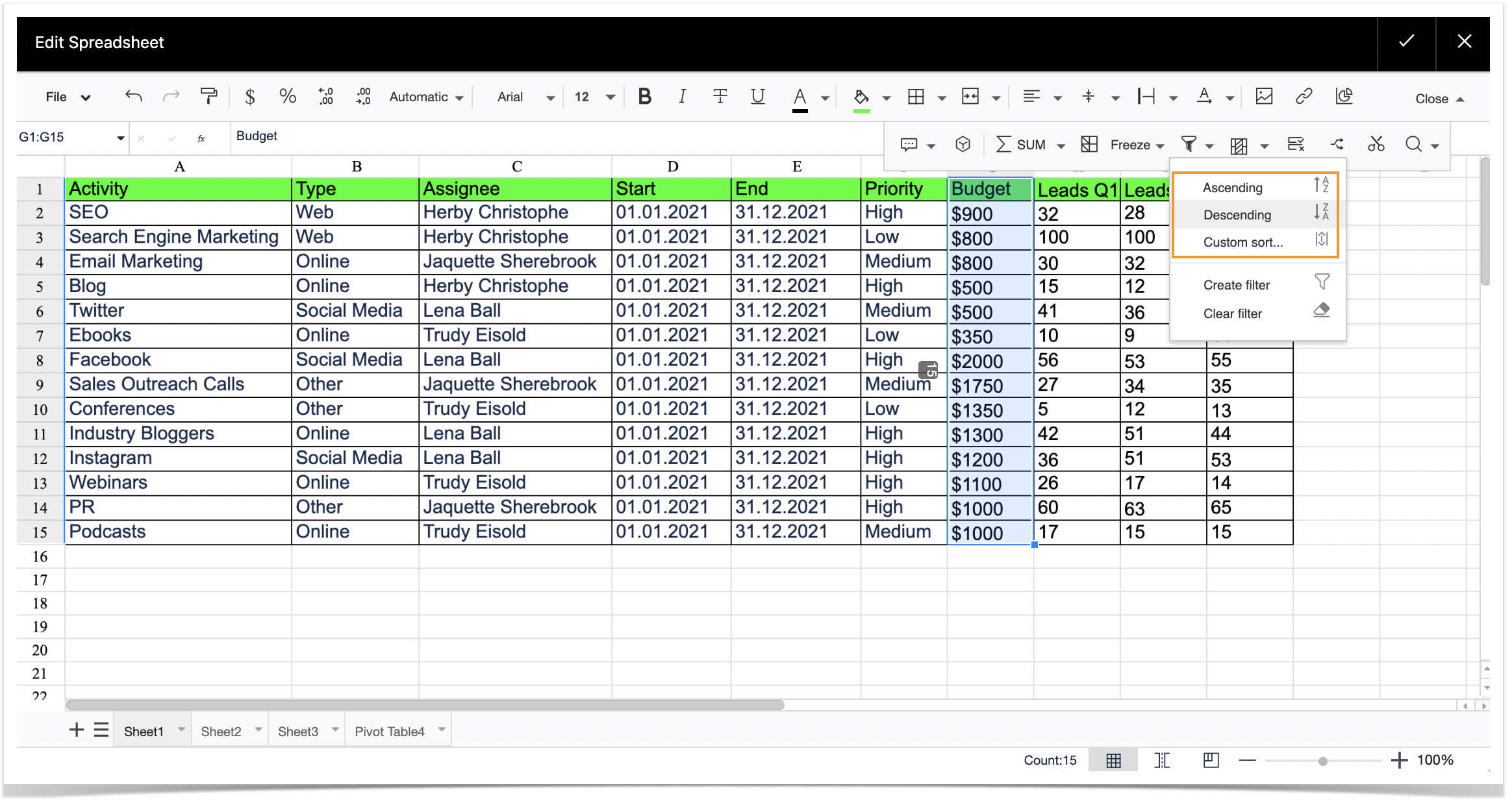 Here you can also enable table filtration. You can filter by values and conditions and remove the filter when no longer needed.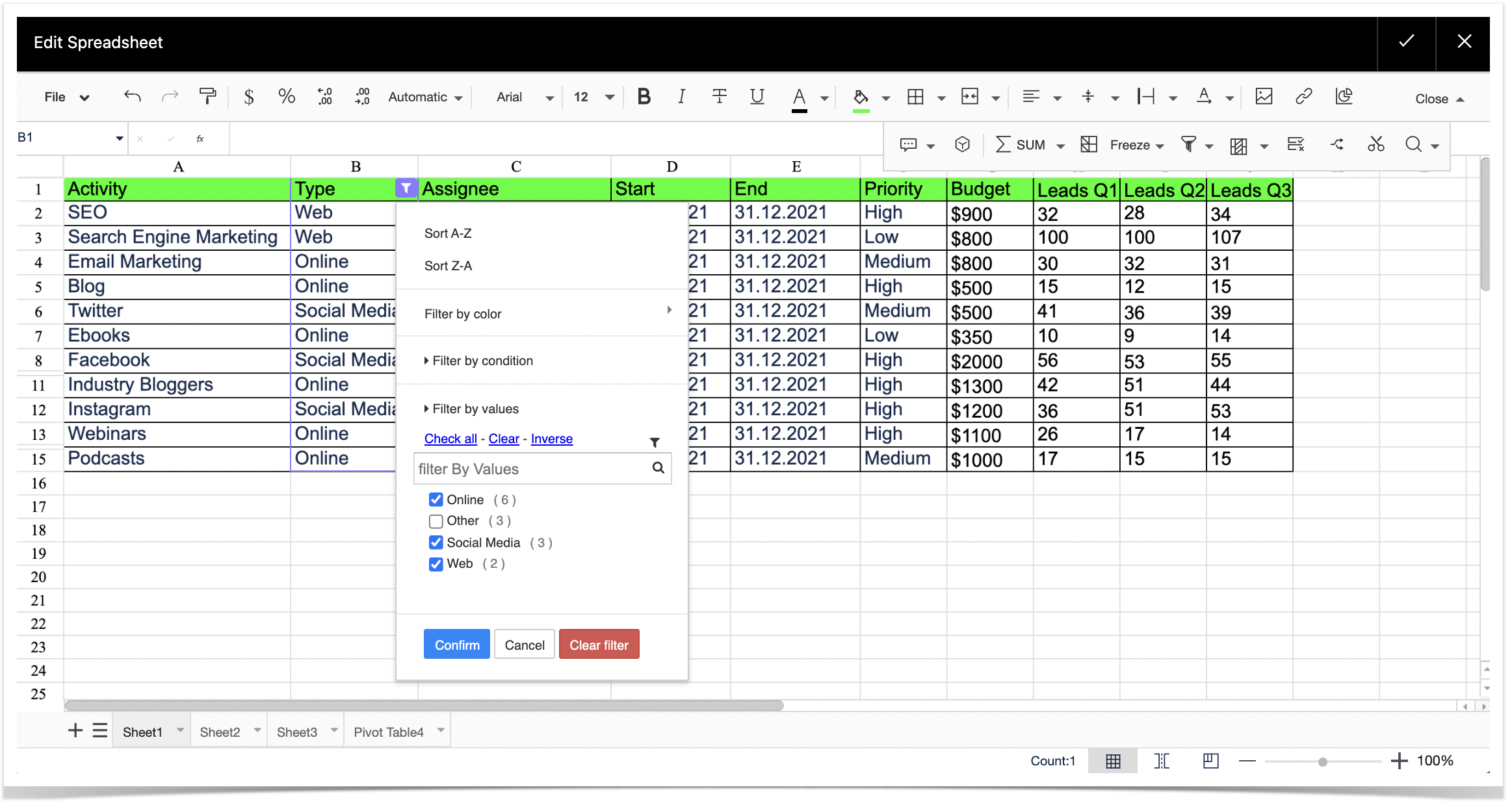 To add a pivot table, select the data range you want to aggregate. Click the 
 button on the editor pane. It creates a new sheet with the pivot table settings. Place the chosen columns into corresponding spaces and pick the type of aggregation.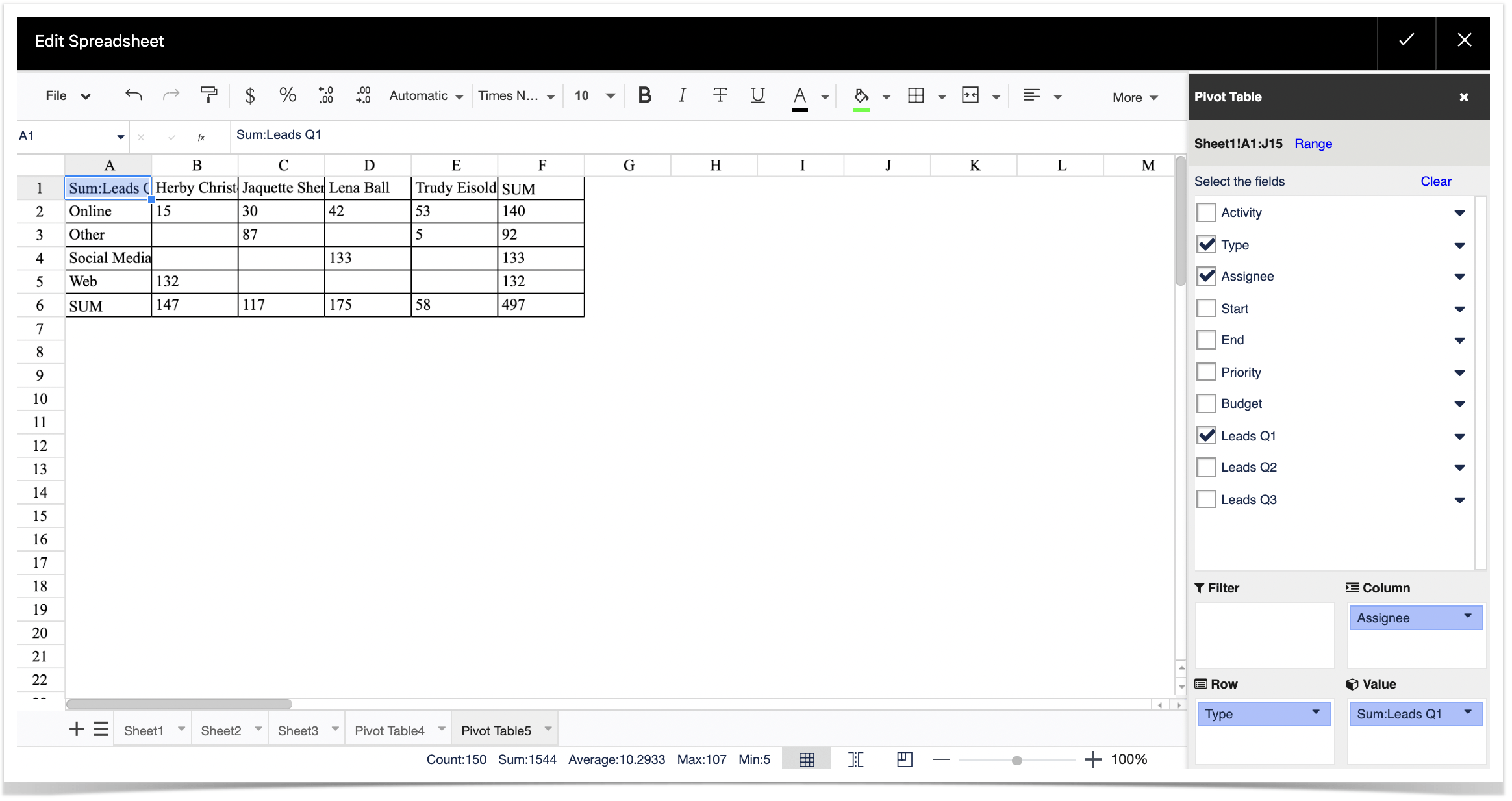 To add a chart, select the data range you need to turn into a chart. Next, click the 
 button on the editor pane. Select the chart type and choose the settings.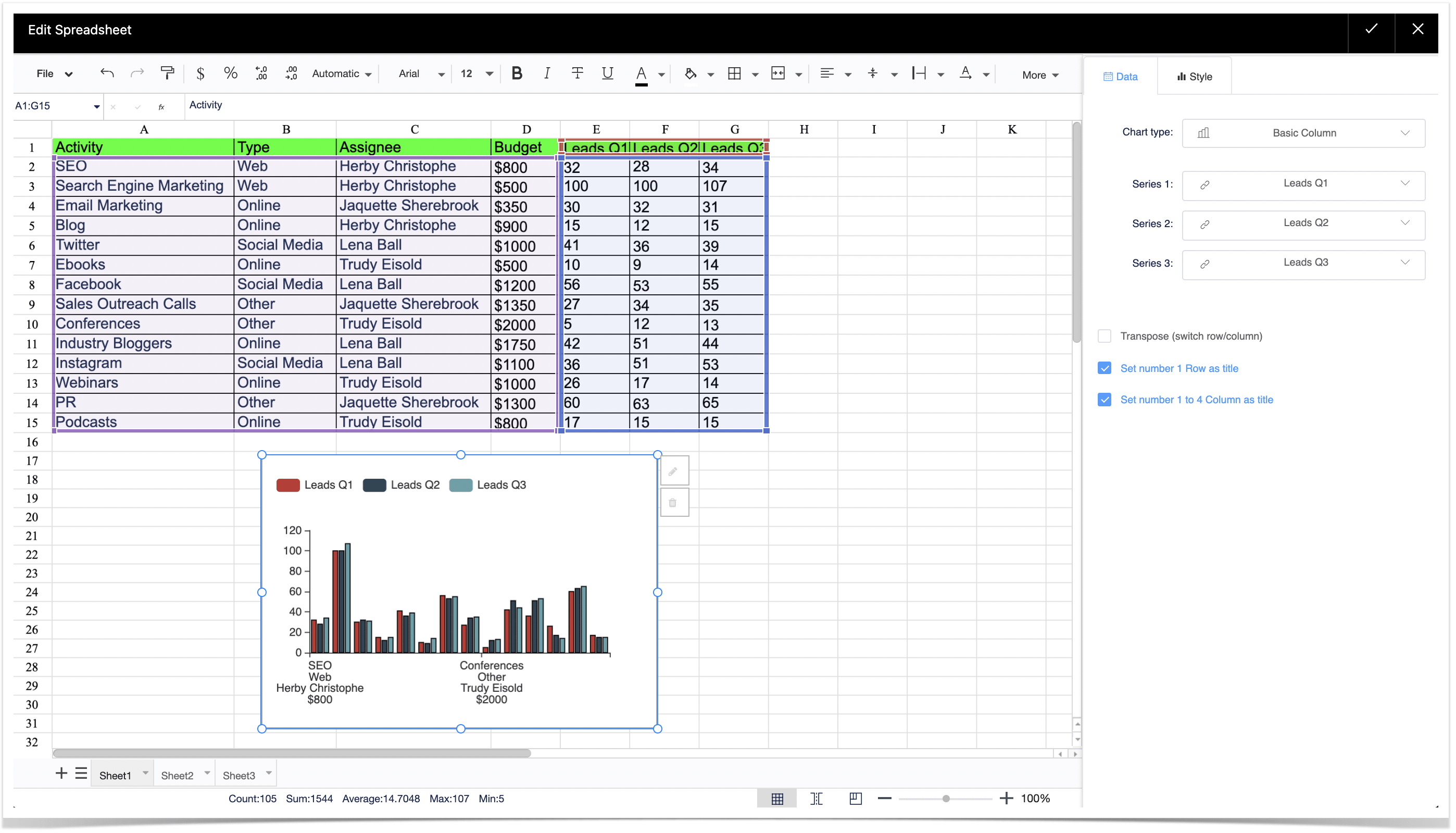 If you want to highlight the cells depending on their values, you can set up conditional formatting. Click the 
 button on the editor pane and choose a suitable formatting preset. You can set your own formatting rules if you want.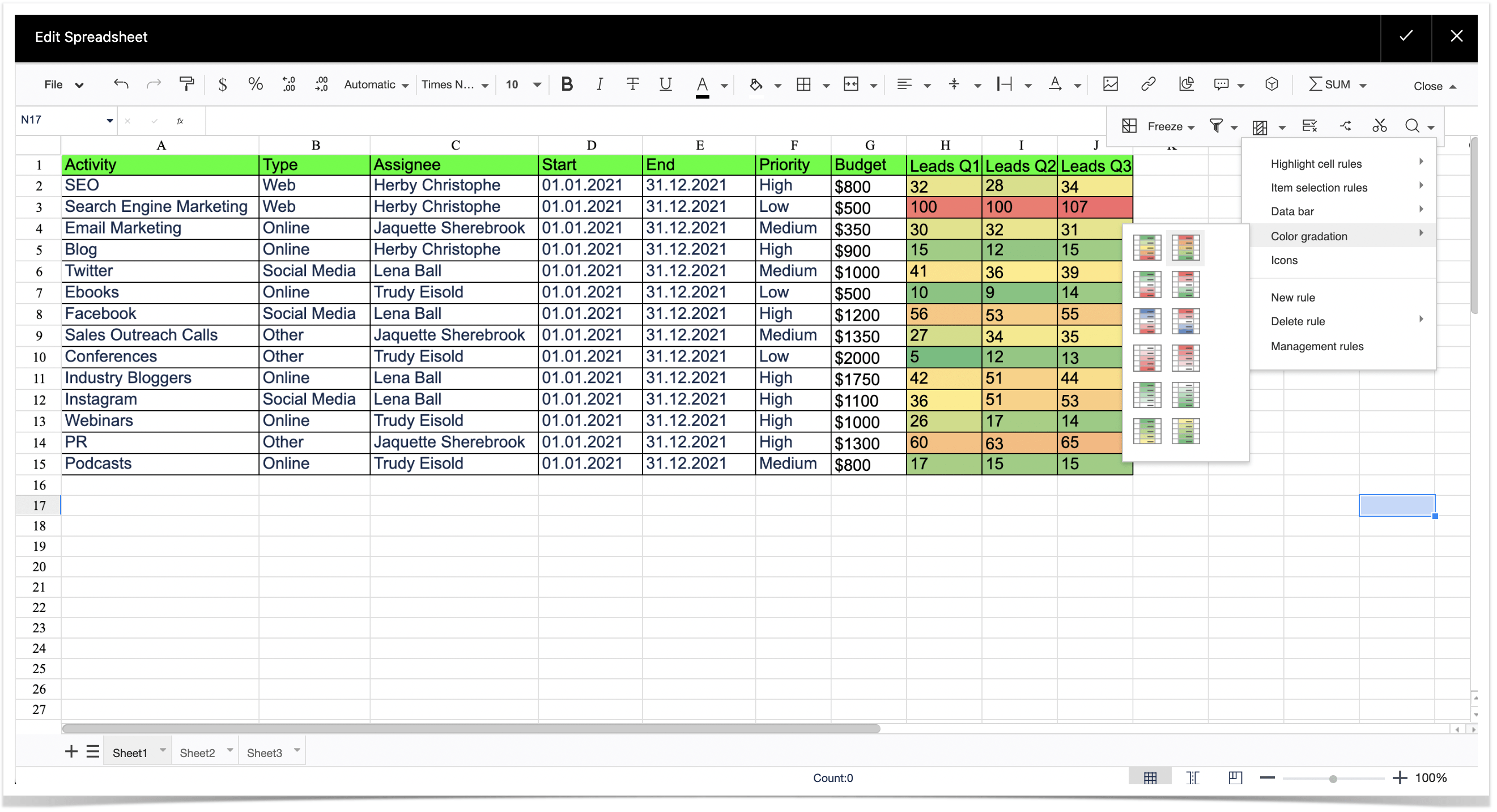 After you finish editing the spreadsheet, save the macro and the page. Now you can keep editing the spreadsheet in the view mode.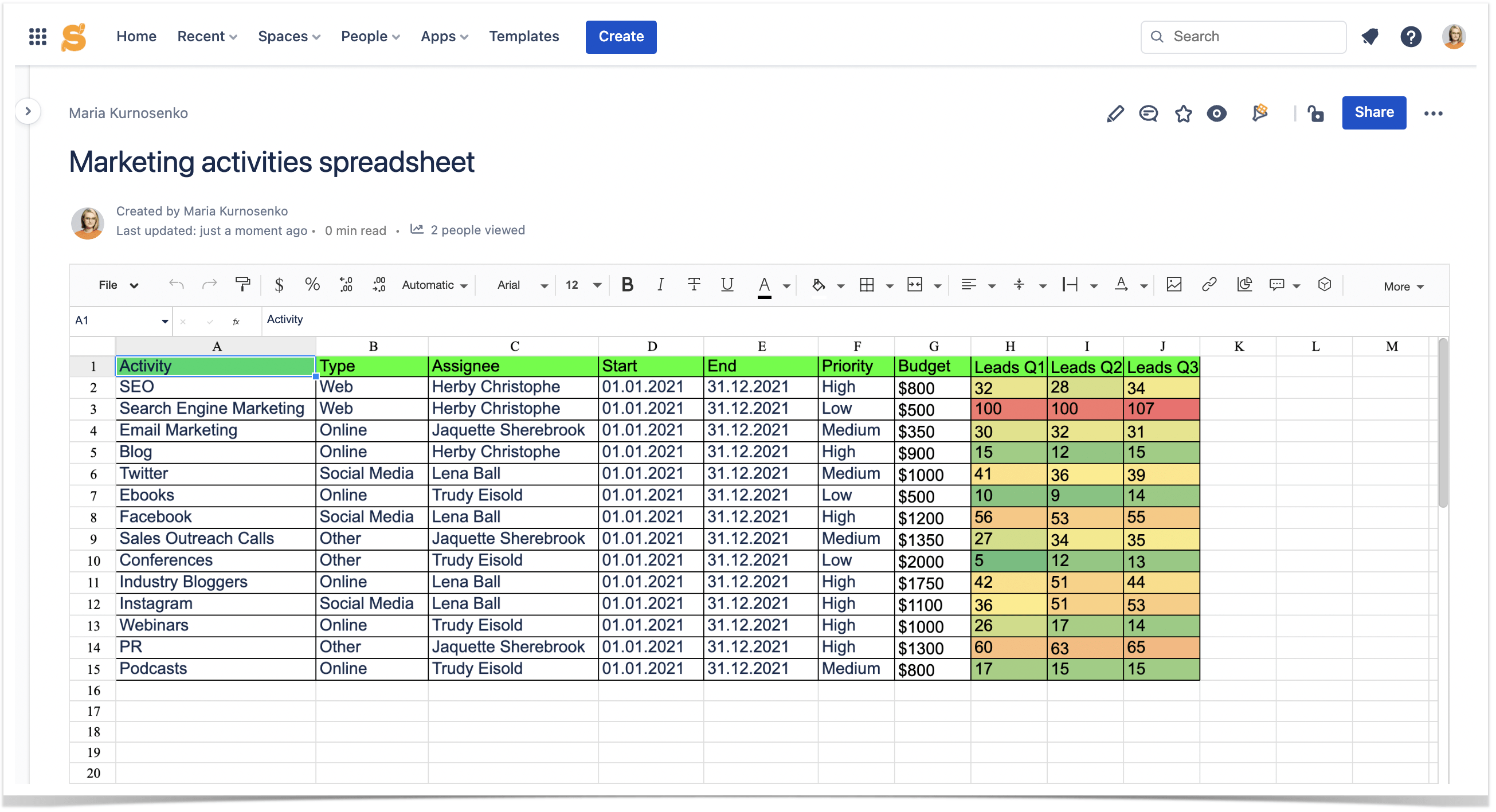 If you have any questions or suggestions regarding the Table Spreadsheet macro, feel free to contact us.