Smart Spreadsheet for monday: Welcome the Auto-Sync from Boards Feature
June 21, 2023
#

How To
#

News
#

Collaboration
#

Project management
#

Reporting
#

monday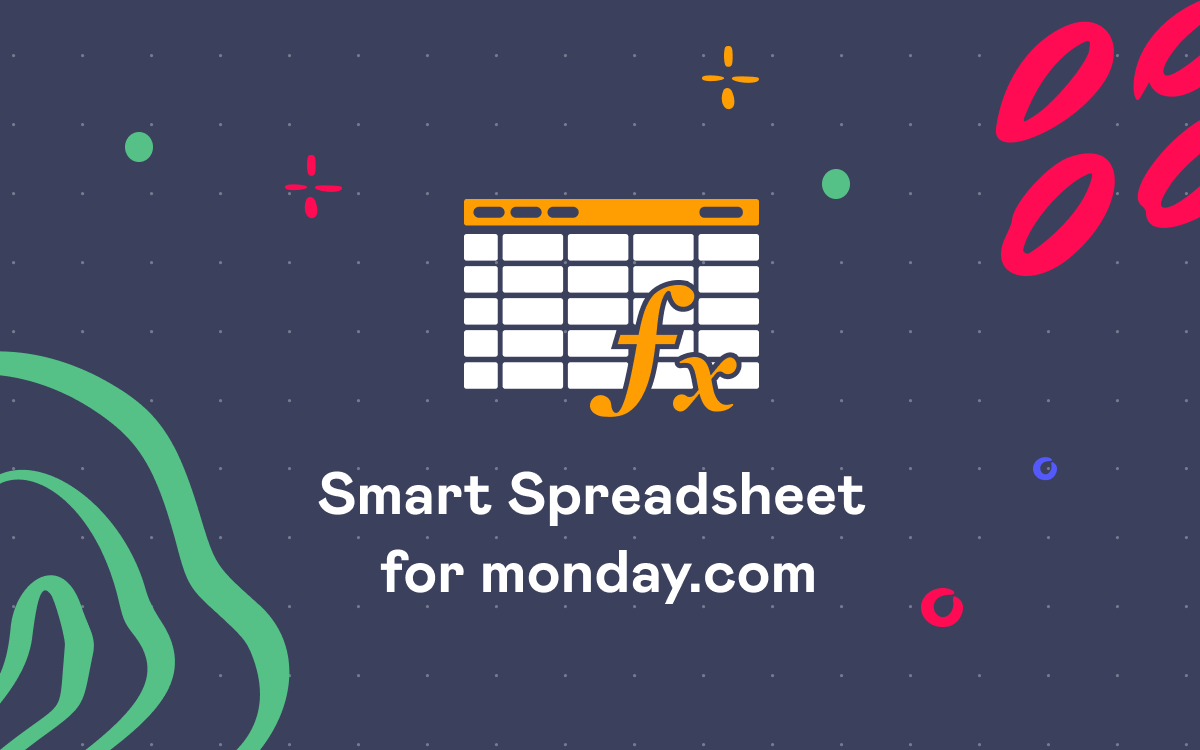 You may already know that the Smart Spreadsheet for monday app allows our customers to import boards to spreadsheets. Then they can work with the data using familiar Excel-like functions. Everything is stored within the monday.com instance. So, besides security, you don't need to switch between different platforms.
As this option was very popular, we decided to move further and released the auto-sync from boards feature. 
It means that when you import your board to Smart Spreadsheet, all the changes made to the board later are automatically pushed to the spreadsheet.
Let's take a look at how everything works from now on.
Here is the Item Board with statuses, dates, numbers, and formulas. When we import this board to Smart Spreadsheet manually for the first time, all the fields are populated as they are (including cell formulas).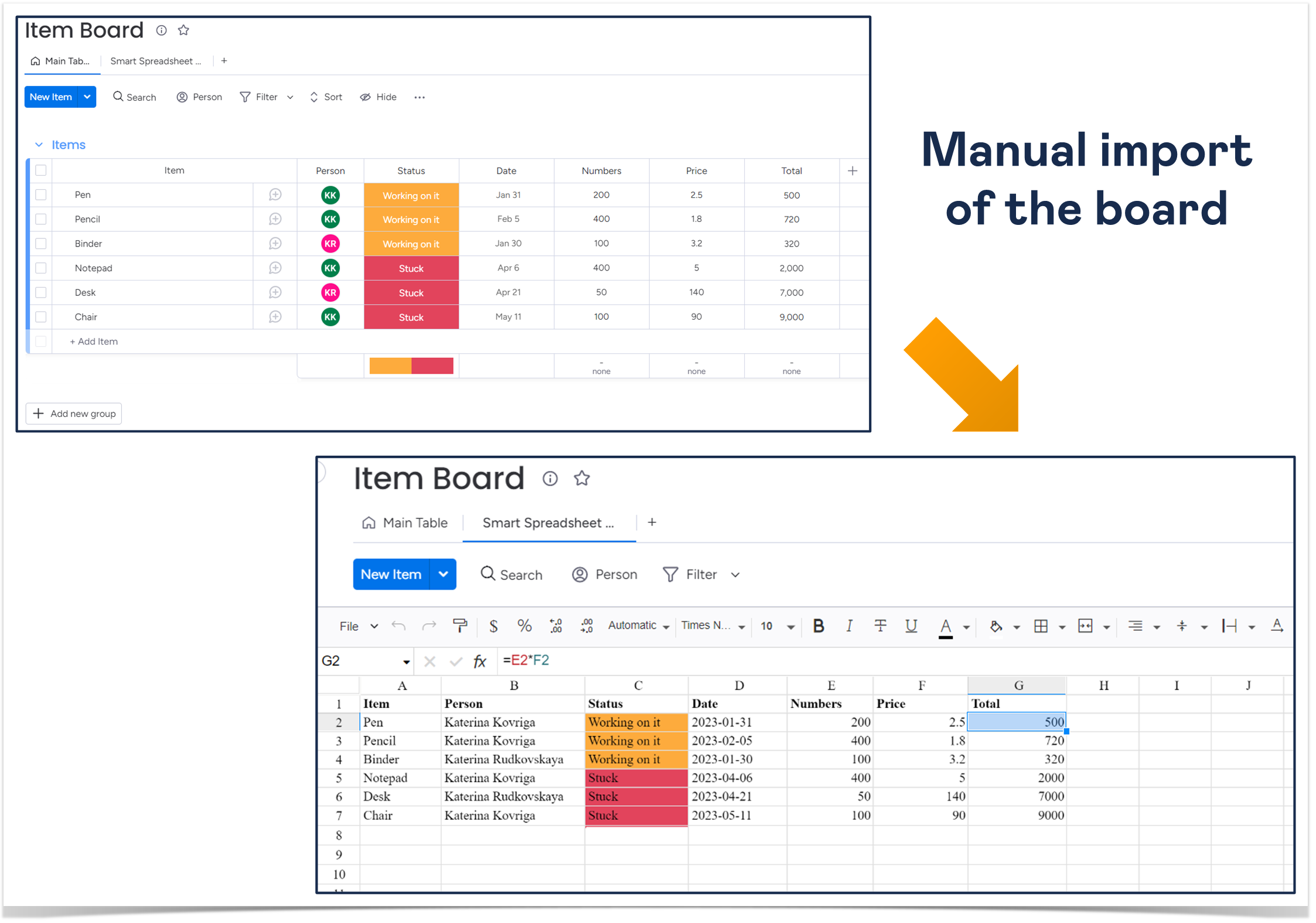 Then you may continue working with the imported data in the spreadsheet. For example, here, we added another column with formulas and applied conditional formatting based on the calculated values.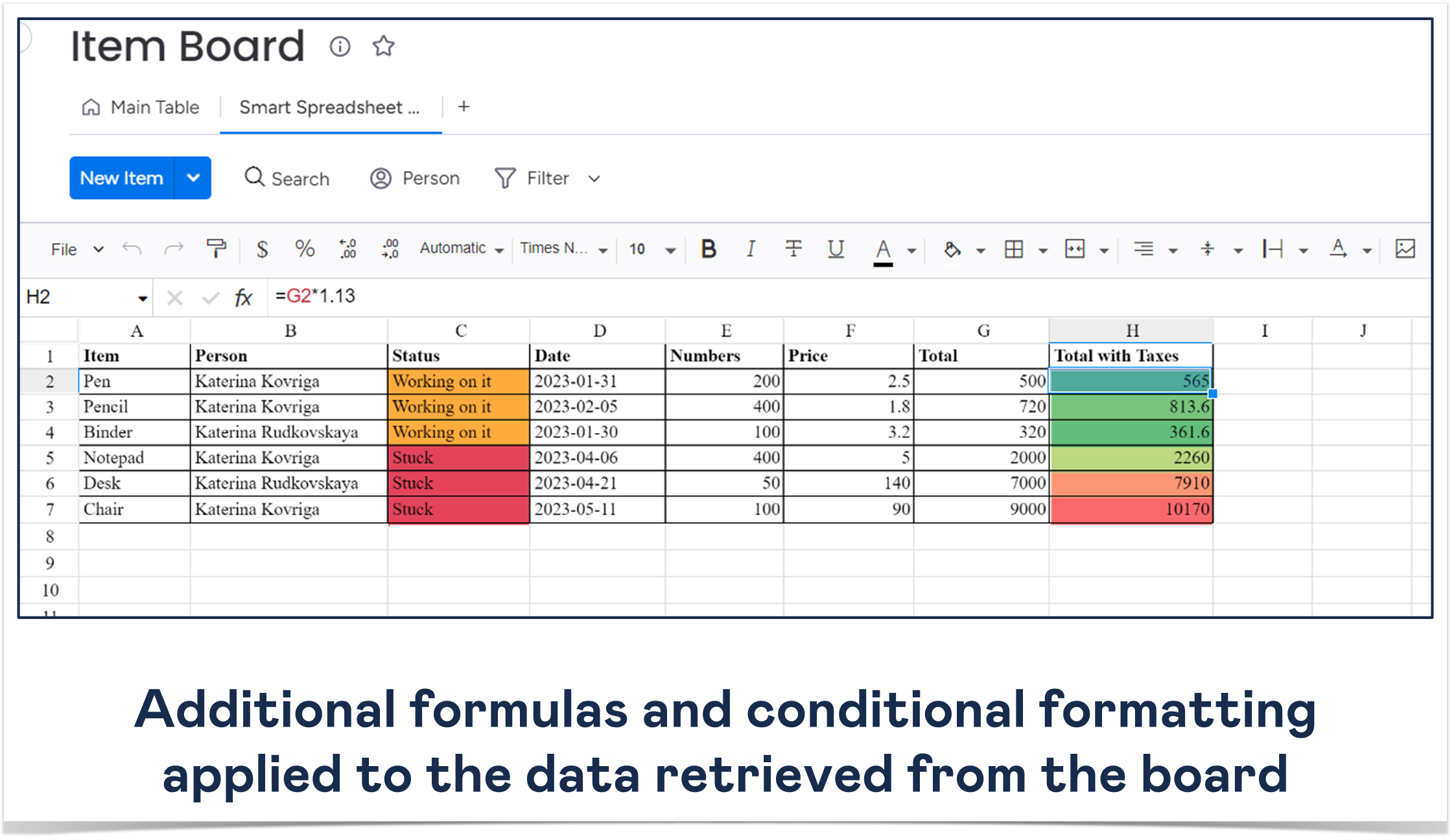 Now, if you go back to the board and make some changes, all the updates will be automatically passed to the connected spreadsheet.
In our example, we changed statuses, dates, and numbers (the formulas were also recalculated). Smart Spreadsheet immediately reflected the updates for every column, including the extra one.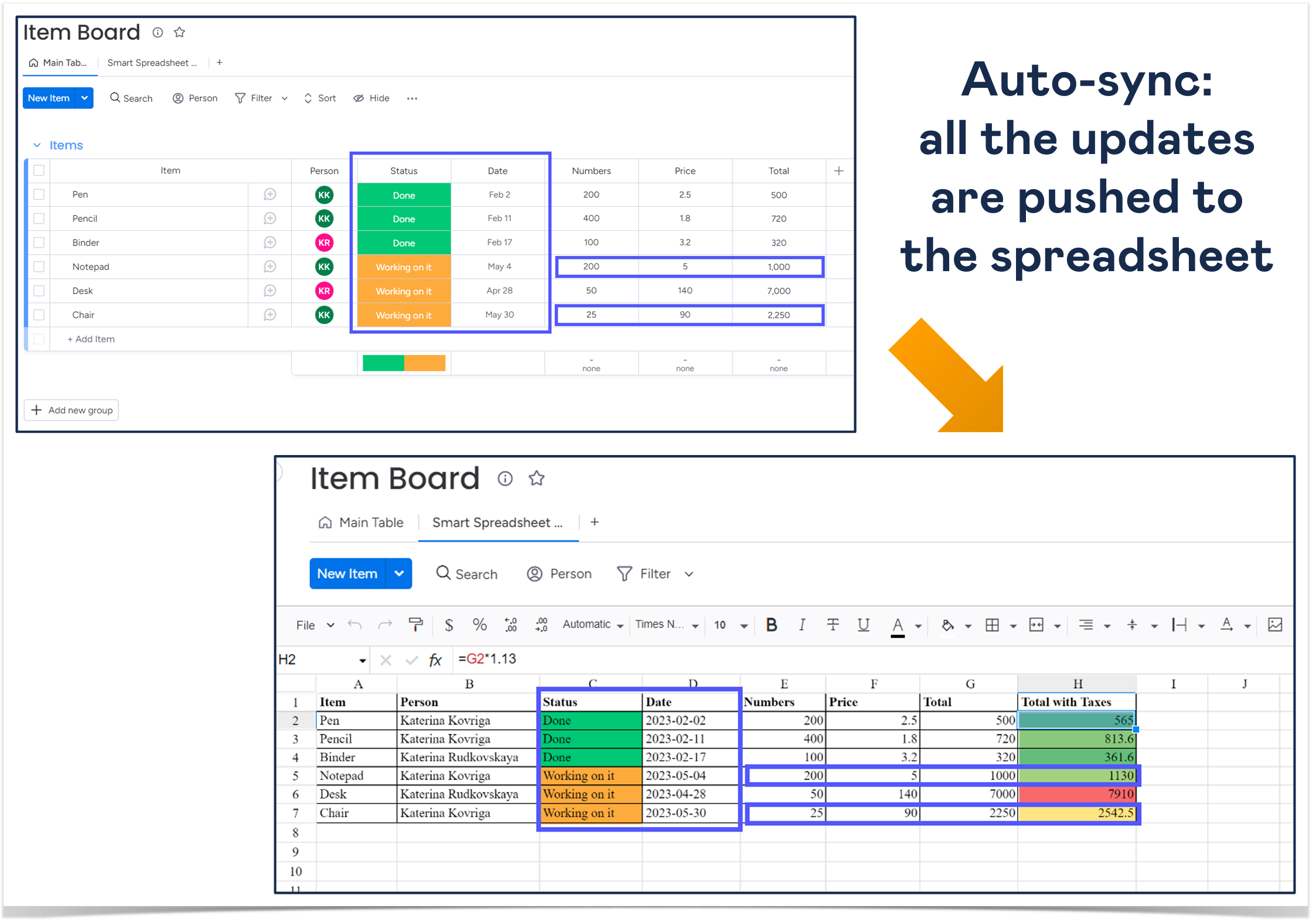 Such synchronization also works if you add and delete columns, create new or rename existing groups and move items between them.
We hope our new feature will make your experience with monday.com more pleasant and smooth.
The Smart Spreadsheet app is eternally free for 1-2 users. For companies with three or more users, we offer a 14-day trial period to check all our handy features.