Top 5 New Add-ons for Atlassian JIRA – First Quarter 2015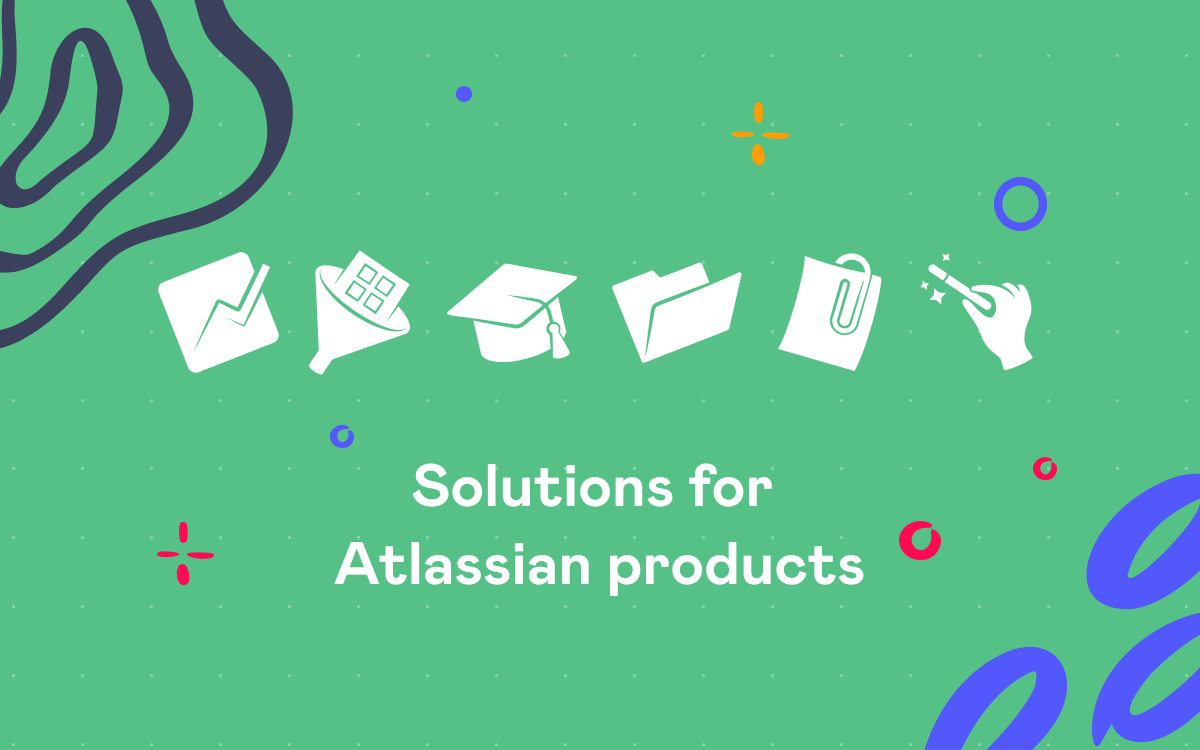 Last week I wrote about new add-ons for Atlassian Confluence that are according to our team top 5 from those appeared on the Marketplace since the beginning of this year. Now let's overview top new add-ons for JIRA that had their first release during January-March 2015 and are waiting for you to try them out.
Top 5 new add-ons for JIRA:
Just like with new add-ons for Confluence, we'll see what problems these add-ons are designed to solve, how you can benefit from using them and how much you'd need to pay to purchase a commercial license.
1. BigGantt
With BigGantt you can visualize your JIRA projects by creating Gantt Charts for a single project or for issues from different projects selected based on a saved filter. I bet you've come across other Gantt Chart solutions such as Gantt-Chart Project for JIRA by Soyatec, Gantt-Chart for JIRA by Frank Polscheit, Gantt Cloud by WISOFT, etc.
Being much more affordable than similar plugins, BigGantt offers all essential features you'd expect from such a tool:
Creating and customizing Gantt Charts with WBS and data aggregation
Creating and managing issues and sub-tasks from Gantt Chart
Inline quick editing
Issue dependency manipulation while browsing Gantt Charts
Issue progress display
Synchronization with JIRA
Search tasks
Several timeline focus options
Filters (including user defined) and timeline filtering
Creating a baseline and milestones
Viewing critical path
Export to Excel
Besides that, there are some unique capabilities for your benefit, e.g.:
Moving issues is more powerful. It can be done with buttons or via drag&drop, which works not only in the issue list section, but within Gantt Chart as well
Using markers to pinpoint dates on the timeline
Hiding columns to have more space for Gantt Chart
For more details on the differences between Big Gantt and two other Gantt Chart add-ons mentioned above, you can go through the comparison worked out by SoftwarePlant.
Pricing: Big Gantt is available for Server instances. Its commercial license costs 400$ for 50 users (250$ for 25 users; 800$ for 100 users). Try it
2. The Pivot Gadget
The Pivot Gadget is a tool for transforming your raw data into meaningful and useful information for analysis, planning and reporting. It provides you with a gadget that aggregates data by fields across JIRA issues. The pivot gadget can be added to your dashboard and allows you to retrieve, summarize, analyze and report data by creating multi-dimensional tables with different selectable dimensions and aggregations. As dimensions you can select any enumerable basic or custom fields such as priority, project, fix version, issue type, date created, date updated, epic links, etc. Aggregations are any numerical values like time tracking data and any custom fields that can be summed up.
The gadget requires some basic configuration to select:
a project or a saved filter as a basis for your pivot
dimensions and aggregations
a timetracking unit
date granularity and a refresh interval
When it's done, you should arrange dimensions and aggregations in the table by dragging and dropping items in corresponding boxes (filter, columns, rows, measures).
Some more features and details:
The pivot can be created based on a filter or a JIRA project
Time tracking information is collected in multiple ways (original estimate, remaining estimate, time spent for: any issue, all subtasks or the combination of both)
Estimates can be displayed as pretty print or in weeks, days, hours, minutes
Several date granularity options to select how dates should be segmented. It can be by quarter, month, week or drill-down
Setting how often the gadget is updated
Pricing: The Pivot Gadget is available for Server instances. Its commercial license costs 275$ for 50 users (150$ for 25 users; 500$ for 100 users). Try it
3. Agile Estimates for JIRA
With Agile Estimates for JIRA each team member can participate in estimating how many story points are required to complete a particular issue while planning sprints in JIRA Agile. This plugin adds the estimation panel into the Issue Detail View. Once an issue is selected for voting, each participant of a sprint planning meeting suggests their estimation by voting. One can see estimations provided by others only when voting is finished. Later on, the team can discuss the results and have another voting session. This way you are likely to get realistic estimates and have your team committed to fulfilling tasks in time.
Some more features and details:
4 different ways to enable the estimation panel
4 options to select an issue for voting
The badge of an active issue is blue, which makes it easy-to-see
Clicking an active issue turns on Follow mode, which means when another issue becomes active, it is automatically opened on your board
When any other issue is viewed rather than an active one, you are warned with a yellow exclamation mark icon. Clicking the link in the warning message takes you to the active issue
In the participants list, participants are sorted by votes
When the team agrees on an estimate, it's possible to fill in and save the estimate value
Pricing: Agile Estimates for JIRA is available for Server instances. Its commercial license costs 600$ for 50 users (350$ for 25 users; 1000$ for 100 users). Try it
4. Domat Pomodoro
Domat Pomodoro is a time management tool based on the Pomodoro Technique concept. It's meant to help you stay focused and be more productive by breaking down work into 25 minute long "pomodori" separated by short breaks. It works per issue. With Domat Pomodoro being installed, you can start a timer in the View Issue screen of any of your JIRA issues. As you hit the start domat button, a timer shows up and starts counting down 25 minutes. It's possible to pause or smash (stop) your domat at any point. When the time is up, you get a notification and an alarm goes off. Once the break time is over, you are suggested to start another domat. Completed domats are displayed as tomatoes in the My Domats section, so you can tell at a glance how many 25 minute iterations have been made on this or that task.
Pricing: Domat Pomodoro is available for Server instances. Its commercial license costs 50$ for 50 users (25$ for 25 users; 100$ for 100 users). Try it
5. Surveys for Service Desk
Surveys for Service Desk allows you to create surveys to evaluate customer satisfaction with your support. It makes gathering customer support ratings and feedback very easy, as once created and activated, surveys are sent automatically based on their trigger point and frequency settings. The creation of a basic survey is simple and intuitive. You just go through a few steps and your survey is done. Each survey is associated with one JIRA project. Survey results are provided in 4 types of report available in the Survey Report section of the project overview.
Some more features and details:
Using placeholder JIRA fields when creating your survey header and footer
Optional 1-5 star rating form and a text box for a customer review are available in the template
Specifying a transition to which status triggers sending a survey
Setting frequency with which a survey is sent (e.g. for every single, second or fifth trigger)
Success message
Custom email templates that can be embedded in support agent's email signature
Pricing: Surveys for Service Desk is available for Server instances. Its commercial license costs 400$ for 50 users (200$ for 25 users; 700$ for 100 users). Try it