Two-Minute How-To: Creating Polls in Confluence Cloud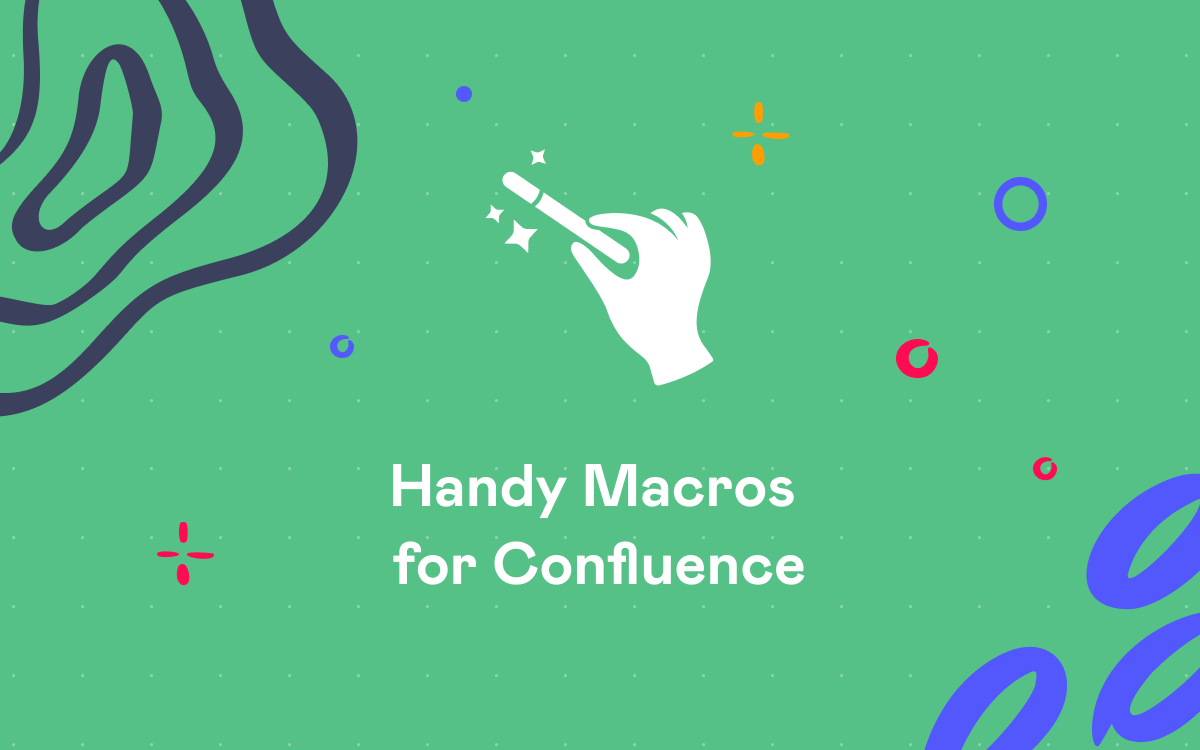 What is the best way to get instant feedback from your teammates or blog audience? Polls and surveys definitely do the job.
Let's quickly recall three use cases where you can benefit most from polls and surveys.
1. Gathering votes from your teammates
With the help of polls, you can collect actual data to find the optimal solution for your task. Make sure that you hear the voices of your teammates before making a final decision in questions that require the involvement of the whole team.

2. Collecting feedback
If you'd like to get instant feedback on the results of your work, you can simply ask the audience. This information will help you improve and provide more relevant results next time.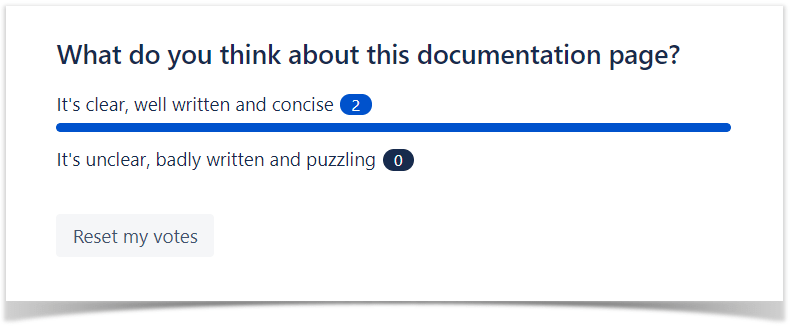 3. Creating engaging and interactive content
While writing a blog post, surveys allow you to do your research on the go. They also can help you get to know your colleagues better. Moreover, posts become very engaging for readers when they have the opportunity to reflect on the content with the help of your questions.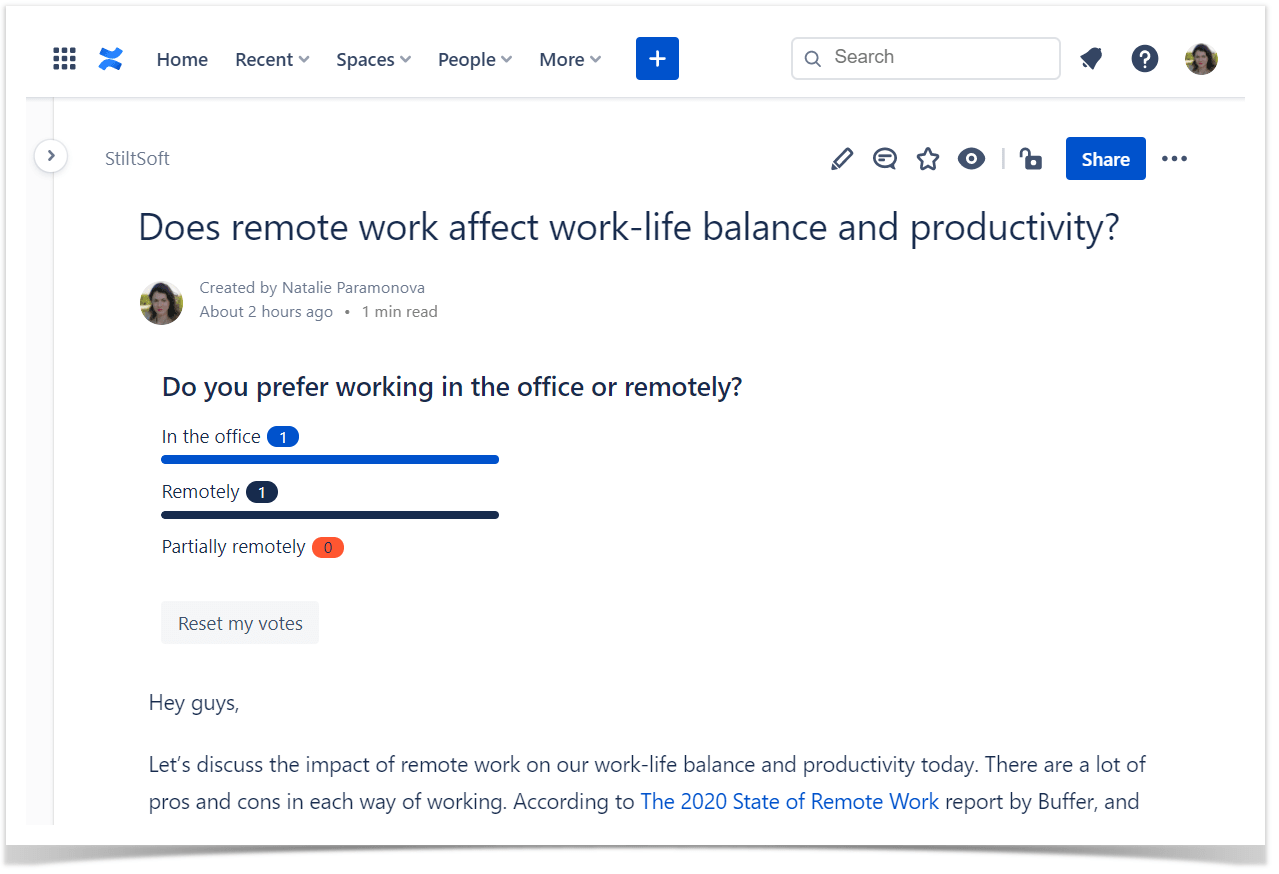 How to create a poll in Confluence Cloud
The Handy Poll macro is bundled in the Handy Macros for Confluence Cloud app. The macro allows you to add a poll to a Confluence page in a few steps.
If you have any questions regarding the app's features or would like to suggest a topic for the next Two-minute How to, feel free to contact us. Stay tuned! 🙂
Try Handy Macros for Confluence Cloud for free.