Four Ways to Review Pages in Confluence
September 29, 2016
#

How To
#

Confluence
#

Task Management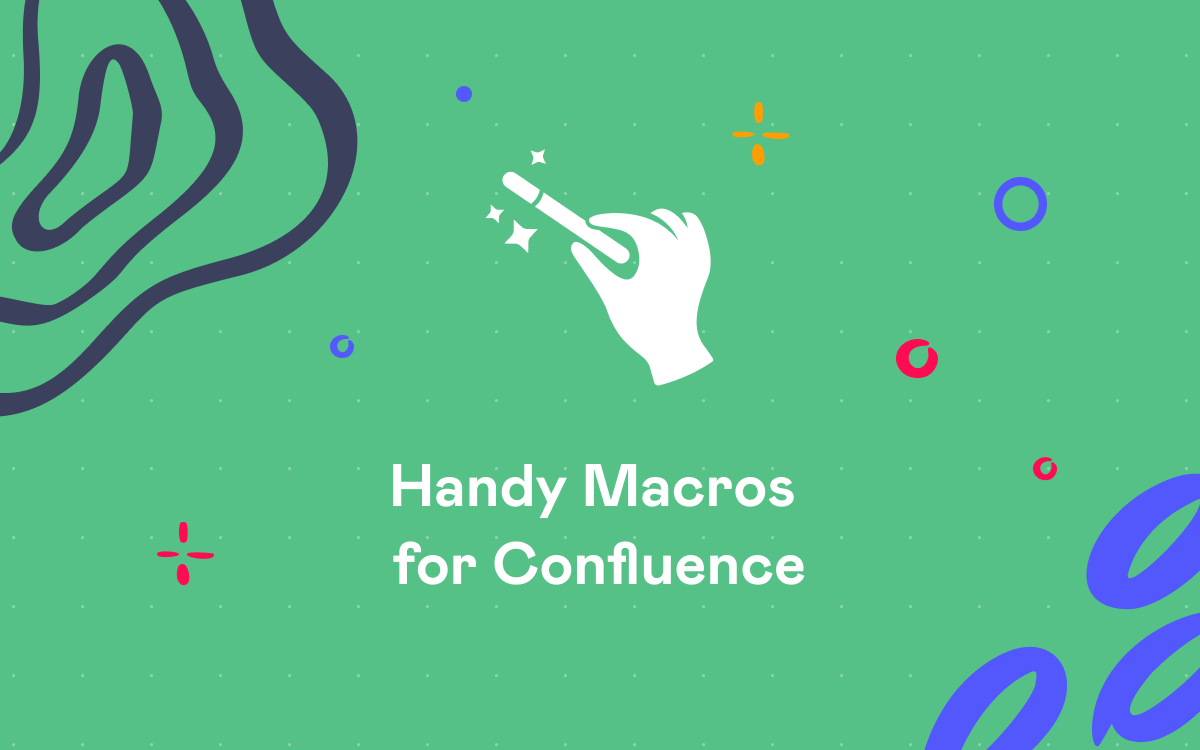 When your team is using Confluence as a collaboration tool you often have to review frequently changing pages. For example, this can be a large to-do list or a page where you collect ideas for your new product before brainstorming. In such cases, you don't want to miss any changes because it can affect your work.   When you need to review a page it's convenient to know if it has changed since your last visit, who and when changed it, and what's changed. In this blog post, we're going to tell you four ways to deal with changes made to your Confluence pages.
Confluence out-of-the-box review workflow
There is no official way to create a review workflow with Confluence, so we will share our experience. Every time you open a page you can see who was the last to change this page and when. This is the default Confluence behavior.
If you click the last modified time you'll see the diff between the current and previous page revisions.
But what if the page was changed more than one time since your last visit? No problem, use the Page History feature.
Mark two versions of the page when browsing page history to see the diff between these revisions. You have to remember when you visited this page last time to make sure you select the right version to compare the current one with and don't miss anything.
Done! Not so comfortable, but it works, right?
Using Comala workflows to review changes
Comala Workflows is the add-on designed to create fully-functional customizable workflows for pages in Confluence. It comes with predefined templates. One of them, simple approval workflow, can be used to approve pages, create tasks, and quickly see changes. Besides the main functionality you can see the list of changes made to the page:
Records of workflow activity have links to page versions (see the screenshot above). So when browsing activity, you can click the page version you're interested in and quickly view that revision.
There you can click "Compare with Current" link if it's needed to see the diff between the latest page version and the current page version using the default Confluence diff.
With Comala Workflows you don't have to leave the page to see the list of revisions, the add-on also provides workflow and approval features with some predefined settings (you can create your own workflow too). This can be a great choice if you need all these features to improve your collaboration.
Tracking changes on your pages using Handy Macros for Confluence
Handy Macros for Confluence is the add-on designed to improve user experience. It contains the Handy Page Diff feature that helps to track the changes on pages. This feature is enabled by default for all users. When you visit a page for the first time, Handy Page Diff starts to watch the page. You will quickly find out if the page was changed since your last visit: if you can see the Handy Diff icon like on the screenshot below there were some changes if this icon is not displayed – no new changes.
You can easily see how many changes were made to the page and who made them by hovering the cursor over the icon.
When you click the icon with the number of changes you will get a diff between the current revision of the page and the revision you saw upon your last visit of this page.
After reviewing the page you should acknowledge changes by clicking the tick icon.
Next time you come to this page Handy Page Diff will show only changes made since your last acknowledgment so you don't miss anything important and always can see updates with just one click.
Managing changes with Scroll Versions
Scroll Versions is the add-on to manage different versions of pages. It was designed to maintain the documentation up-to-date for fast-changing products and services. This is probably the best solution for keeping the documentation updated when you have many versions of software and should have many corresponding versions of documentation for this software. With Scroll Versions you can create versions for documentation pages and then see a complete diff between different versions of the same page.
Publishing and versioning features are extremely powerful, you can easily handle documentation versions. But a typical collaboration process doesn't require such versioning and the add-on is a bit difficult to use.
Conclusion
There are many ways to make reviewing pages more friendly for Confluence users but there is no "silver bullet" for the reviewing process. Each organization has its own workflow, its own page structure, its own best practices, and so on. You should choose your own way to make the reviewing process as simple and friendly as possible. We at StiltSoft prefer Handy Macros for Confluence with its Handy Page Diff feature for that.