Getting the Most From Jira Cloud
July 7, 2020
#

Project management
#

How To
#

Jira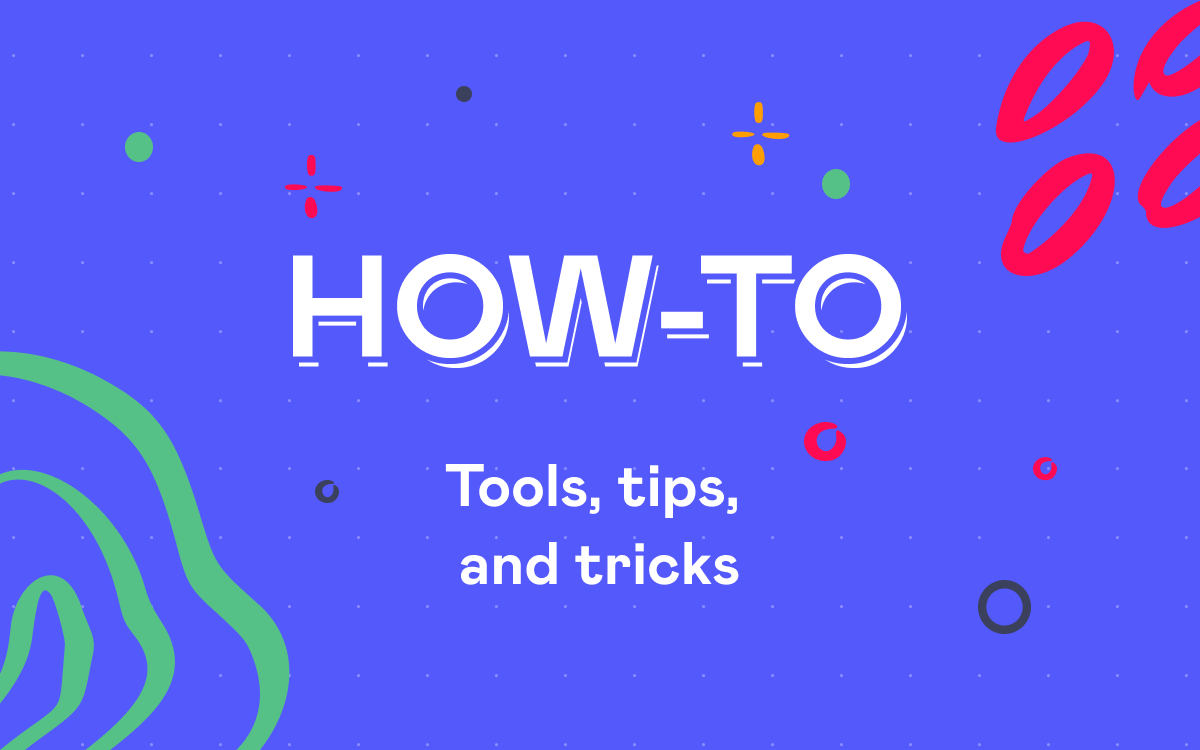 Hey All! We are starting a series of blog posts that will unveil all the tricks and hints on how to effectively use Jira Cloud. If you get interested in specific things, feel free to comment on this post. And we start…
Starring filters, dashboards, and projects
Most time we open our Jira Cloud, we deal with the same projects, filters, and dashboards. To simplify the opening of the frequently used objects, Atlassian has added the functionality to star projects, filters, and dashboards. This way, you can easily star the recently used ones, or star them while using them in context.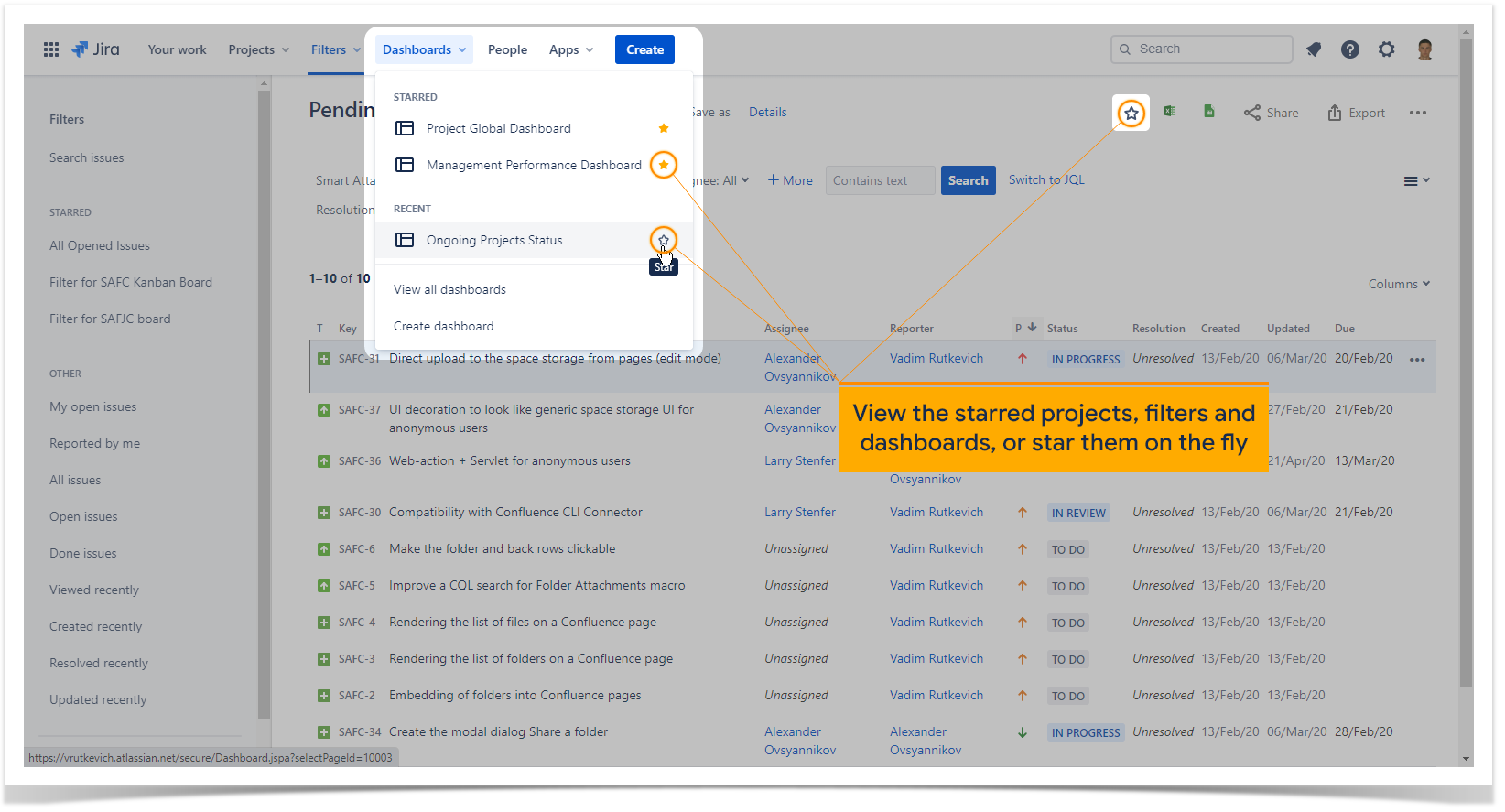 Your work in one place
Atlassian has reimagined the entire dashboard for tracking your latest activities in Jira projects. And, frankly speaking, they really succeeded in it. The new dashboard shows the issues you worked on, viewed, or those ones that are assigned to you. Altogether with issues, you can view all the starred projects, filters, and dashboards. Additionally, you can transition to boards or queues of your projects or view all open issues or issues assigned to you in particular projects.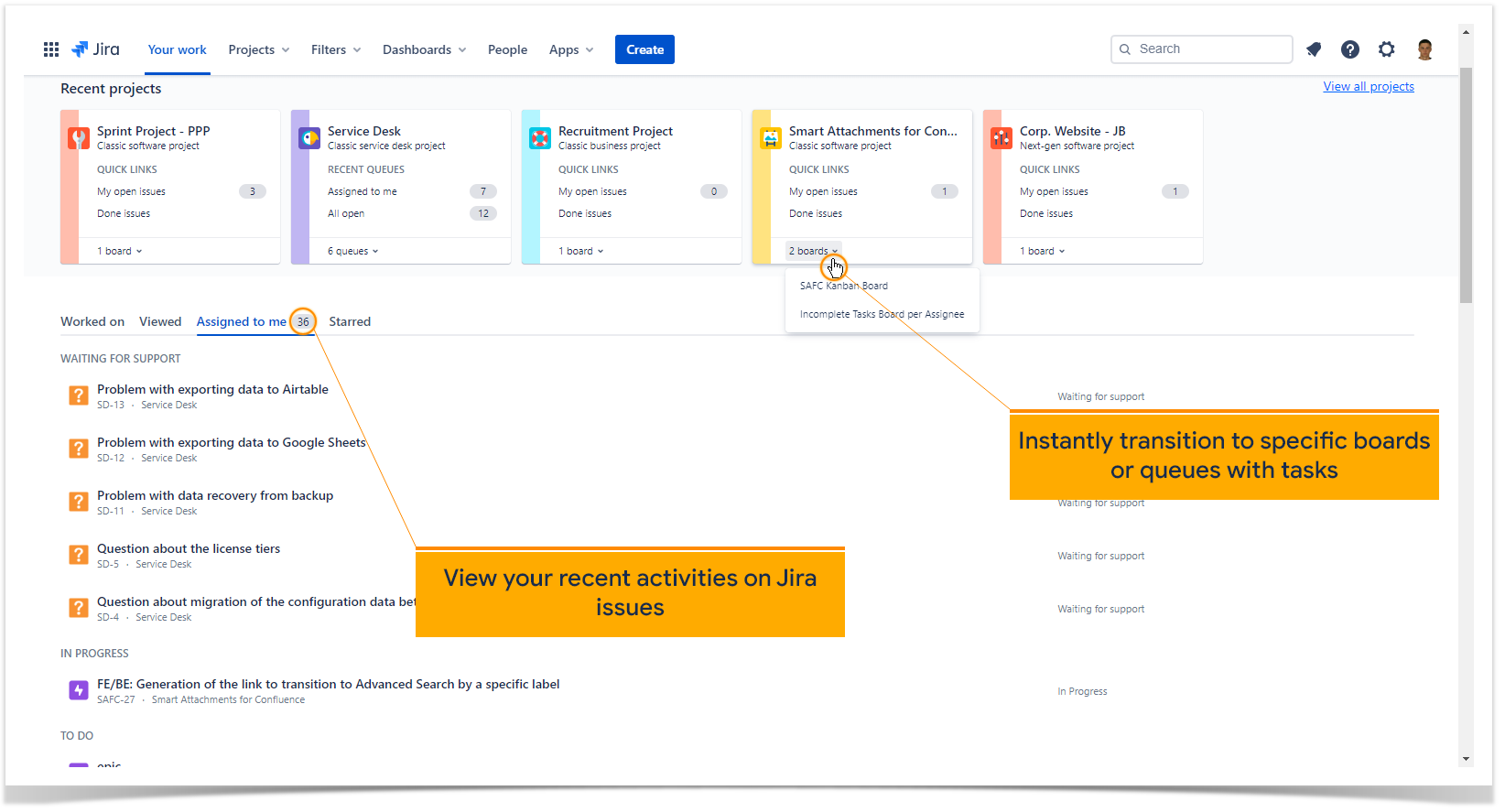 Next-gen projects
Jira Cloud received support for a new type of projects – next-gen projects. This project type is available for Kanban and Scrum templates only.
Now instead of spending plenty of time on configuring the project and all its permissions, custom fields, attributes, and metadata, you can proceed to work in it. Unlike, classic projects you can quickly connect all the necessary features and leave the unnecessary features disabled.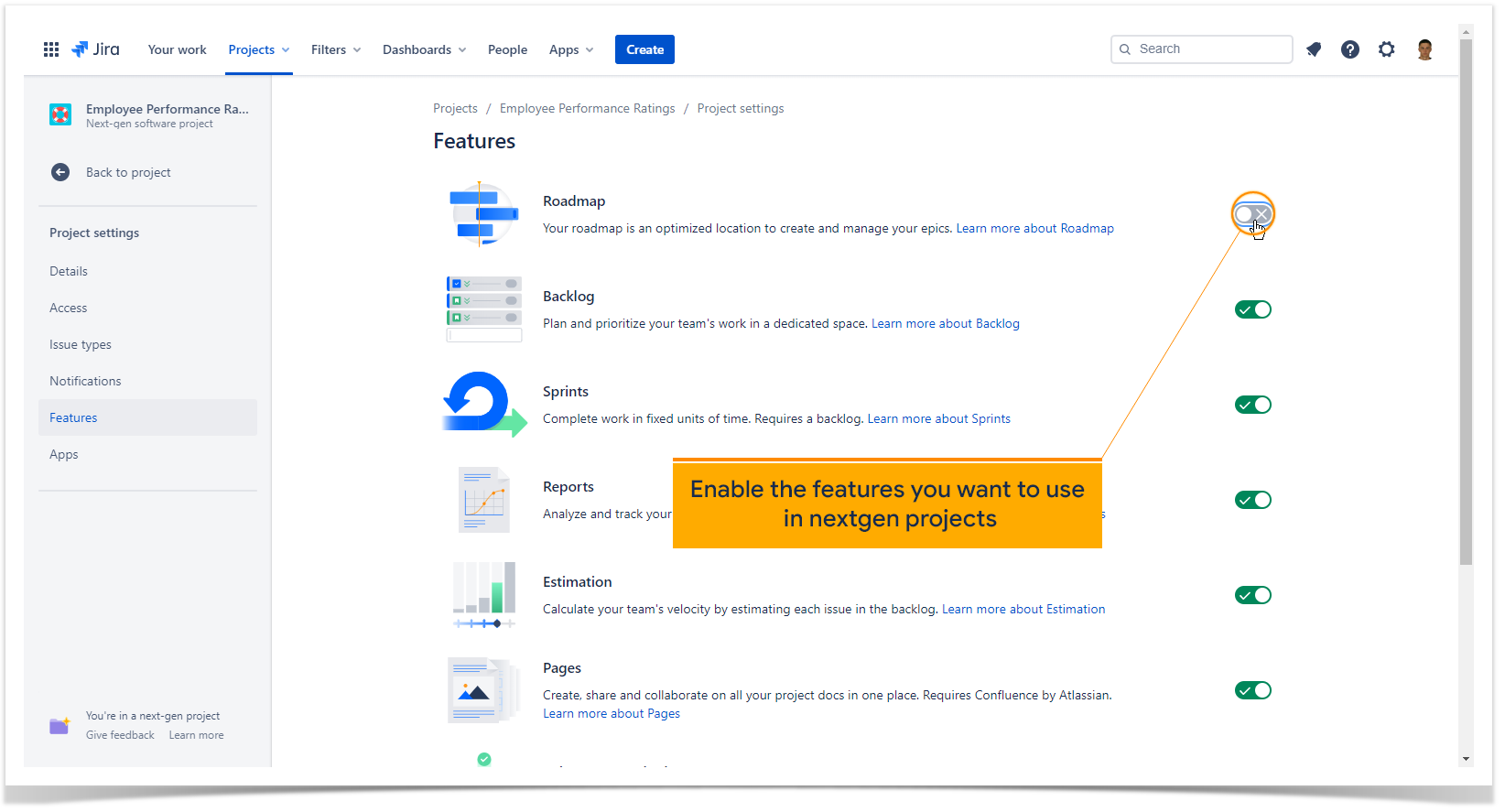 Building roadmaps
The next-gen projects provide the capability to build roadmaps without using any additional apps. You can drag epics across the timeline and create inter-dependencies between them. The roadmap shows all the essential information to understand the current progress on tasks; if needed, you can filter them by status or assignee. You can also switch between different views (weekly, monthly, or quarterly). If required, the finished roadmap can be exported to the image format when you need to show it to your company leadership.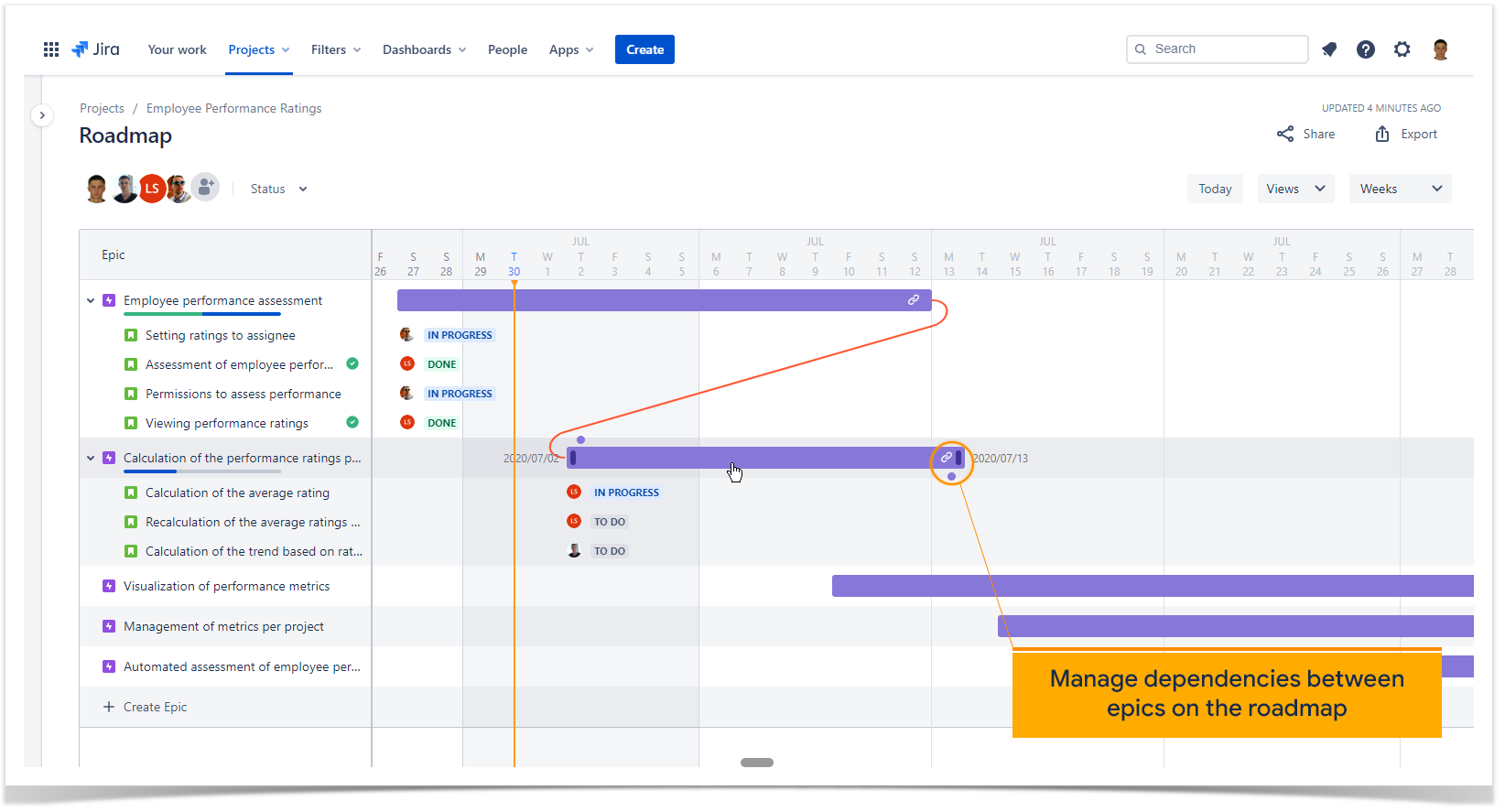 Backlog management
Backlog management has also changed in the next-gen projects of Jira Cloud. Atlassian has added a series of improvements that allows you to easily plan sprints from items stored in the backlog. Now you needn't drag issues one by one, just drag the line to the necessary point of your backlog list, and all the selected issues will be added to the sprint. You can instantly view the progress on each epic or version while planning a new sprint. Additionally, you can filer issues by the assignee to more precisely distribute workload between different developers.
If needed, you can create a bulk of stories or tasks by copying multiple text lines, which simplifies the overall process of creating issues in Jira Cloud. Click + Create issue and paste your list of task summaries.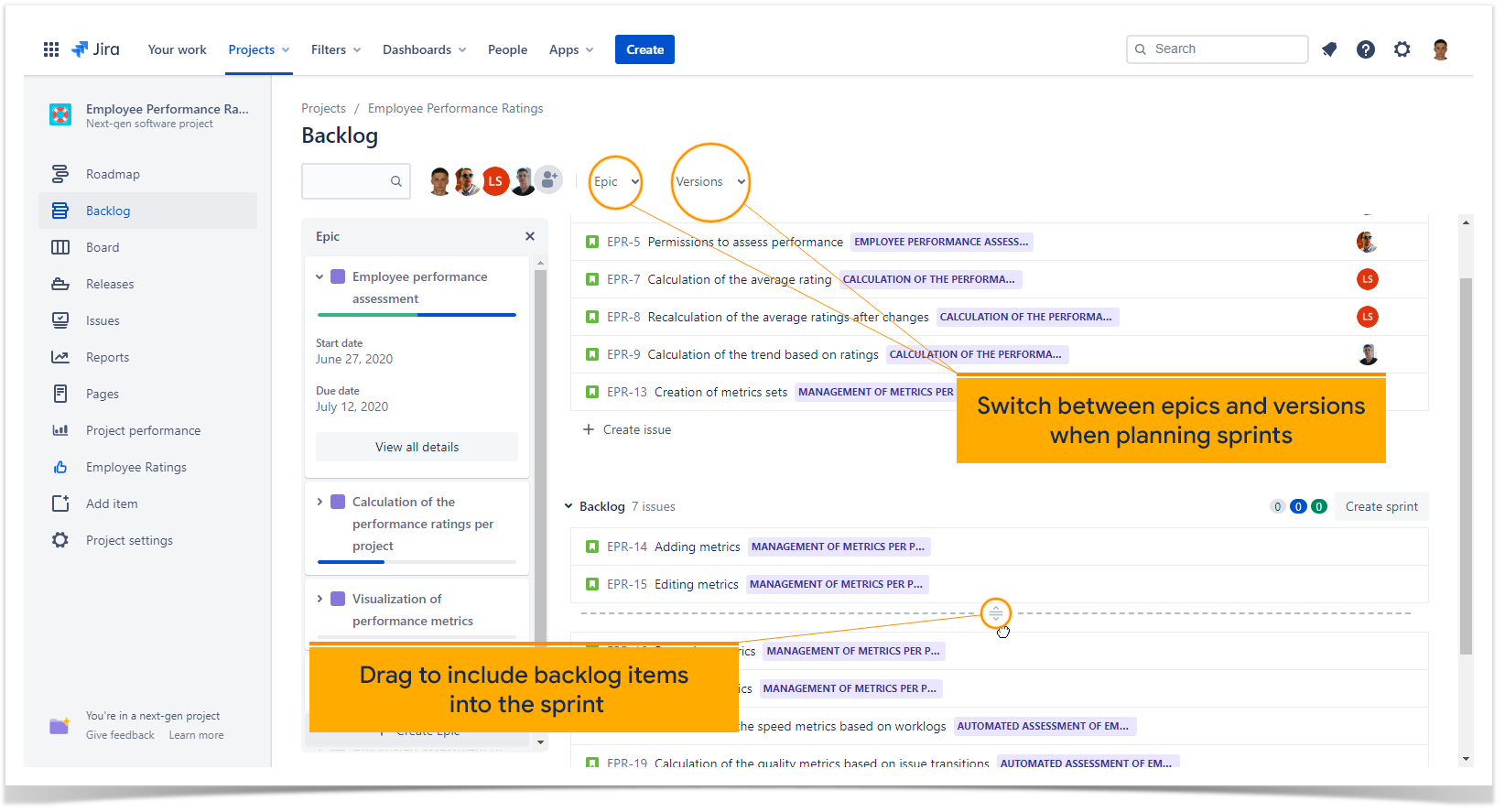 Jira Cloud and new experience
Jira Cloud has included all the best user experience improvements that greatly simplified interactions with the basic functionality. Even if you start with Jira Cloud, you can quickly pick up all the basics of managing projects and issues within them.
For those who need more, try our new Cloud apps for Jira Cloud.