5 Add-ons to Power Up Your Atlassian JIRA – Fourth Quarter 2016 Review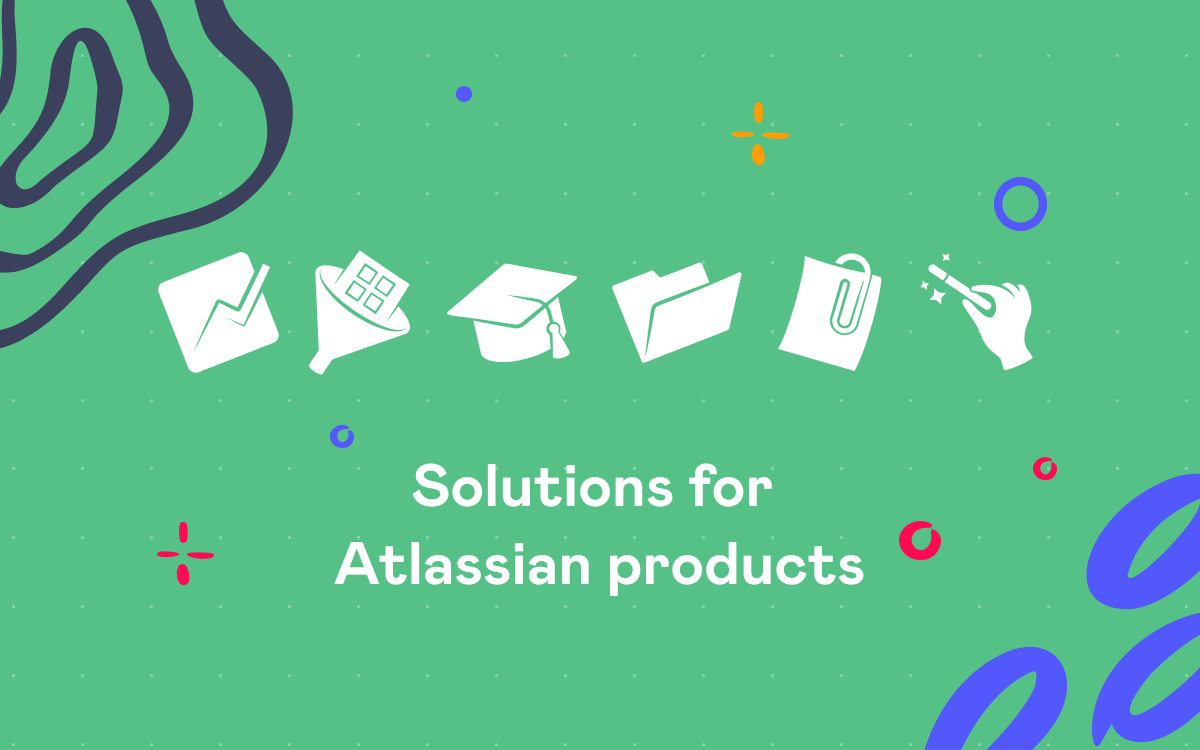 The fourth quarter of 2016 has passed and today we're glad to present our list of Top 5 add-ons for JIRA that appeared on the Atlassian Marketplace at the end of last year. 
By the way, to see the whole picture of featured add-ons for JIRA in the past year you can check our blogposts for the first, second, and third quarters of 2016.
Now it's time to take a closer look at the most interesting add-ons for Atlassian JIRA that were released by the end of last year:
Let's discover the capabilities of these add-ons during evaluation.
InVision for JIRA
InVision is a prototyping tool created for designers and engineers. It allows you to quickly and easily create interactive mockups of your application. Then you can share these mockups with your team or clients.
And now with InVision for JIRA add-on you can bring your design workflow right into your JIRA. With the help of this tool you and your team can:
Get timely editing capabilities

Tackle issues at the same time

Work together instead of disputes in the comments
How to use InVision in your JIRA? Well, it's pretty simple. Once you've installed InVision for JIRA add-on from the Atlassian Marketplace, you get an ability to map an InVision prototype with any JIRA issue:
Copy a share link from your InVision prototype

In a JIRA issue, insert the link into the InVision box
That's it! A mini-prototype will be shown right inline along with handy links to Preview, Comments, and Inspect.
One more useful feature of the add-on is that you needn't worry about making changes in your project. Both InVision share links and the details inside your design prototype will always be up to date, completely in sync with your current project.
InVision for JIRA add-on is currently available for JIRA Cloud only. And it's also free to use.
Issue Links Viewer
What if you could see the links between your issues in a simple, visual way? Well, now you can, because Issue Links Viewer add-on for JIRA is made specifically for this purpose.
With this add-on you can discover connected issues with the visualization of their relationships. You can also see the summary of each selected issue or visit its JIRA page.
So, the Issue Links Viewer allows you to:
Visualize connections between your issues to see the issue map in general

Display all the links of the selected issue or hide them

See the details of each issue by selecting it

Expand add-on's window to the full screen mode
This add-on is free and is available both for JIRA Server and JIRA Cloud.
Marker
Sometimes you may encounter a problem while working with web-applications in your browser. Then you need to quickly react by making some notes right in the browser to highlight the problem for your team in JIRA. And this is when you can use Marker: capture JIRA issues and bugs add-on for JIRA.
Now you can customize your screenshots on the fly by indicating the problems with annotations, arrows, and other objects. Marker will convert your screenshots into detailed bug reports right inside your favorite bug tracking application. 
Please note that you'll need to install Marker extension for your browser to capture and edit screenshots. This extension is free to install.
To log in to your bug tracking application just connect Marker to the application. Do it once and you'll be able to share your screenshots and set up some options without logging in.
For example, you can convert any screenshot into a JIRA issue in one click. Define an assignee, labels, summary, steps to reproduce, actual results and expected results or any other fields from your JIRA settings.
When you convert your screenshot into an issue in JIRA, Marker will automatically fetch your browser and OS environment data as well as the source URL.
Marker add-on is available for Server and Cloud JIRA instances. To use this add-on, you need to subscribe to Marker service. Subscription starts from $19.99/mo for 5 users in case of a yearly plan. You can find more information about pricing and plans here. Also you can start your free trial of Marker now.
Service Requests for JIRA Service Desk
It's really convenient when you can visualize every step of your work progress. JIRA has workflows for this purpose.
One of the most useful workflows is the service request workflow that available in JIRA Service Desk. This workflow has been designed based on ITIL recommendations. It helps your service desk agents to efficiently track requests and ensure that your customers receive excellent customer service. Let's see how this workflow looks:
But if you don't want to install JIRA Service Desk, you still can get this useful and thought-out workflow in your JIRA Server instance. Just try Service Request free add-on.
StatusPage for JIRA Service Desk
Meet the last add-on in our list – StatusPage for JIRA Service Desk. This add-on allows you to directly broadcast your maintenance information from StatusPage to JIRA Service Desk.
Why is this so important? When you have downtime, your customers can't get update on the statuses of their issues. As a result you receive an "avalanche" of identical issue reports from your dissatisfied customers. To avoid this situation, StatusPage add-on directs your customers to your status page where they can find more information about the issue you're experiencing.
This add-on leads customers to your status page in case of:
Incidents

Degraded Components

Active Scheduled Maintenance
Of course, it's great to have a status page to inform your customers about downtime. But with StatusPage add-on you can also proactively notify your customers when something goes down. Your customers can sign up to get notified via email or SMS when you have some unexpected downtime.
So, with StatusPage for JIRA Service Desk you get a number of useful features to support your customers in emergency cases. And you get this for free. The add-on is available for JIRA Cloud only.
Our latest Top 5 add-ons for JIRA is coming to its end. There were a lot of interesting add-ons in the past year. We sincerely believe that we'll see many more useful tools and features for Atlassian products in 2017. Stay with us and don't forget to subscribe for updates in the form below.