StiltSoft's Eventful June: Two Atlassian Conferences in a Row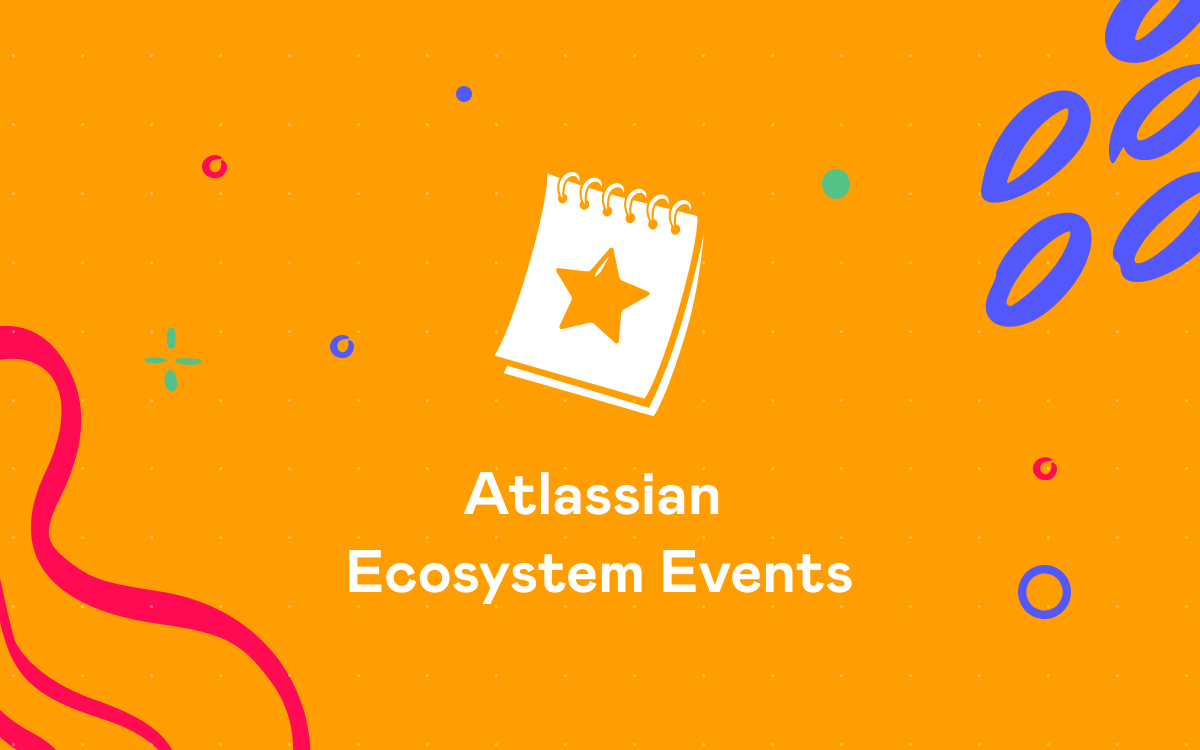 Our company is proud to be a part of Atlassian ecosystem and is always happy to participate in events organized by Atlassian Solution Partners.
Participation in Atlassian events usually provides us with a great opportunity to network and develop strong relationships that can't be achieved through digital communication. We can share our knowledge and expertise around Atlassian products, discuss the challenges the attendees experience and find effective solutions together. So it is always a rewarding experience for everyone involved, from the organizers to the attendees.
This June we've participated in two events hosted by Atlassian Platinum Solution Partners: META-INF Atlassian Day in Budapest and catWorkX Midsummer Day in Hamburg.
META-INF Atlassian Day in Budapest
StiltSoft became a part of this energizing event for the second time in a row. This two-day conference is the largest Atlassian event in Hungary. META-INF is a team of avid Atlassian fans that are always full of creative ideas and are doing their best to improve META-INF Atlassian Day from year to year.
This time they invited seven Atlassian vendors from all over the world to Budapest.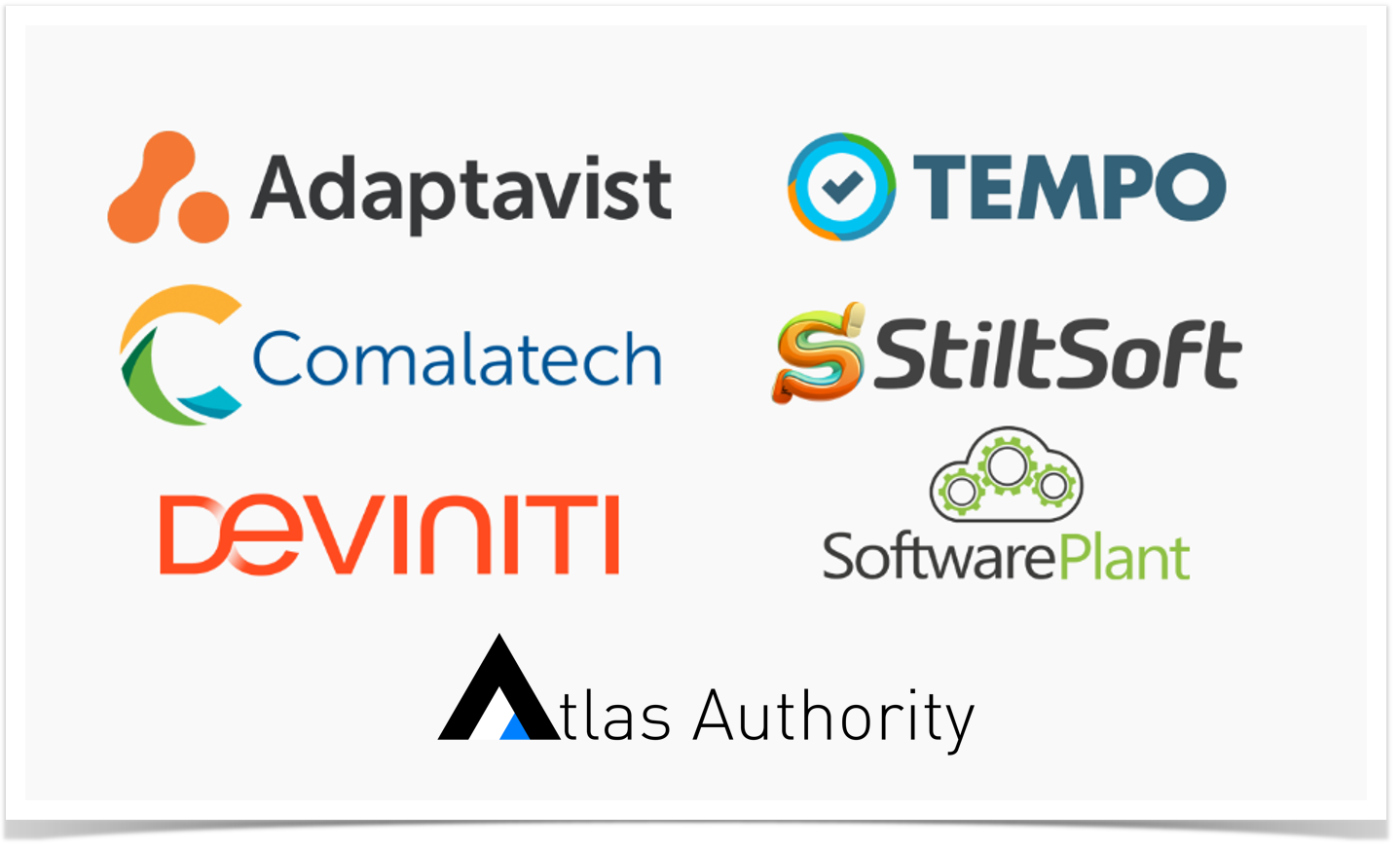 The event started with a funny vendor contest called 'Steal the Show' to introduce us to the audience in a creative and engaging way so that they discovered more about each vendor.
We decided to tell a couple of fun facts about Belarus and brought some tasty treats for the attendees from Belarus: flat spicy potato chips, birch tree sap, berry marshmallow, and a 1-kg chocolate bar.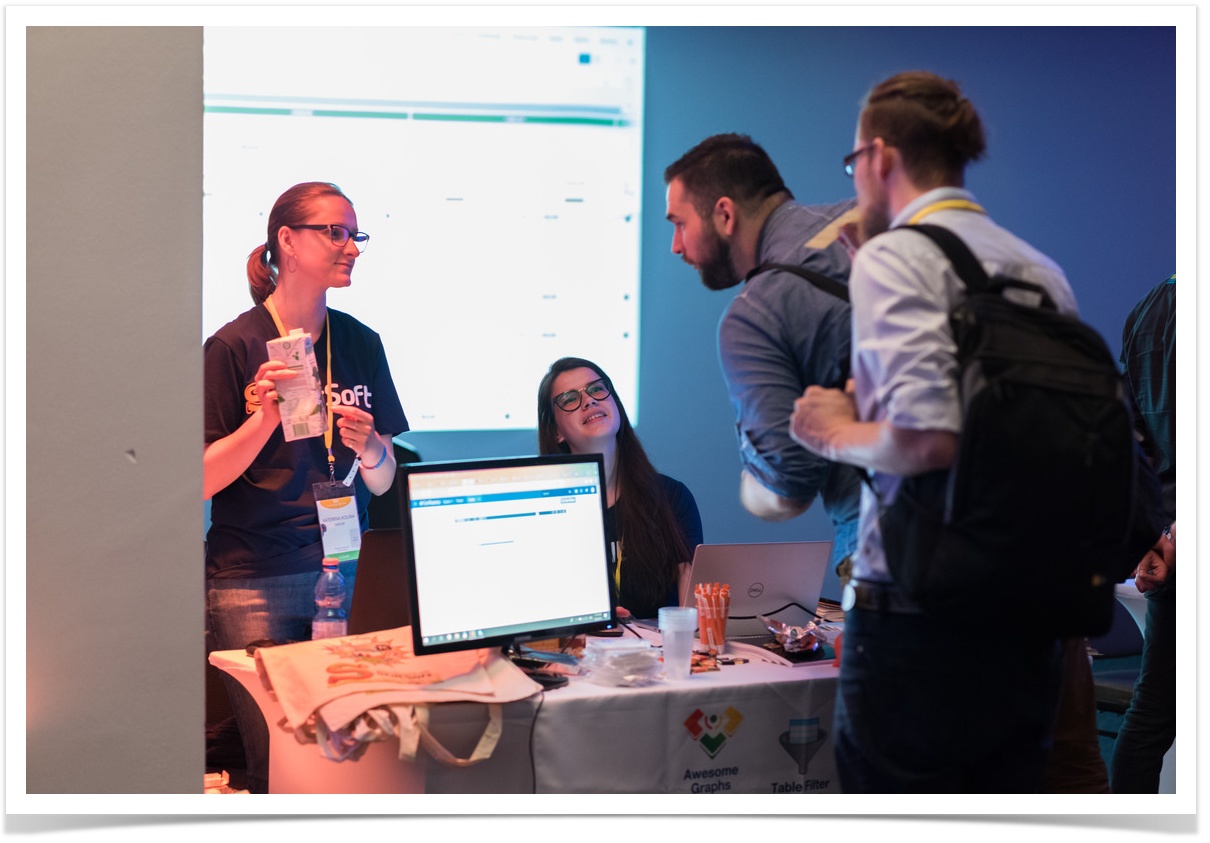 All vendors presented their apps on the main stage. Our business analyst Katerina Kolina showed the audience how our Awesome Graphs app can help you analyze the process of code development and review in Bitbucket.
The participants learned how graphs and reports help track activity, progress and visualize history of a project.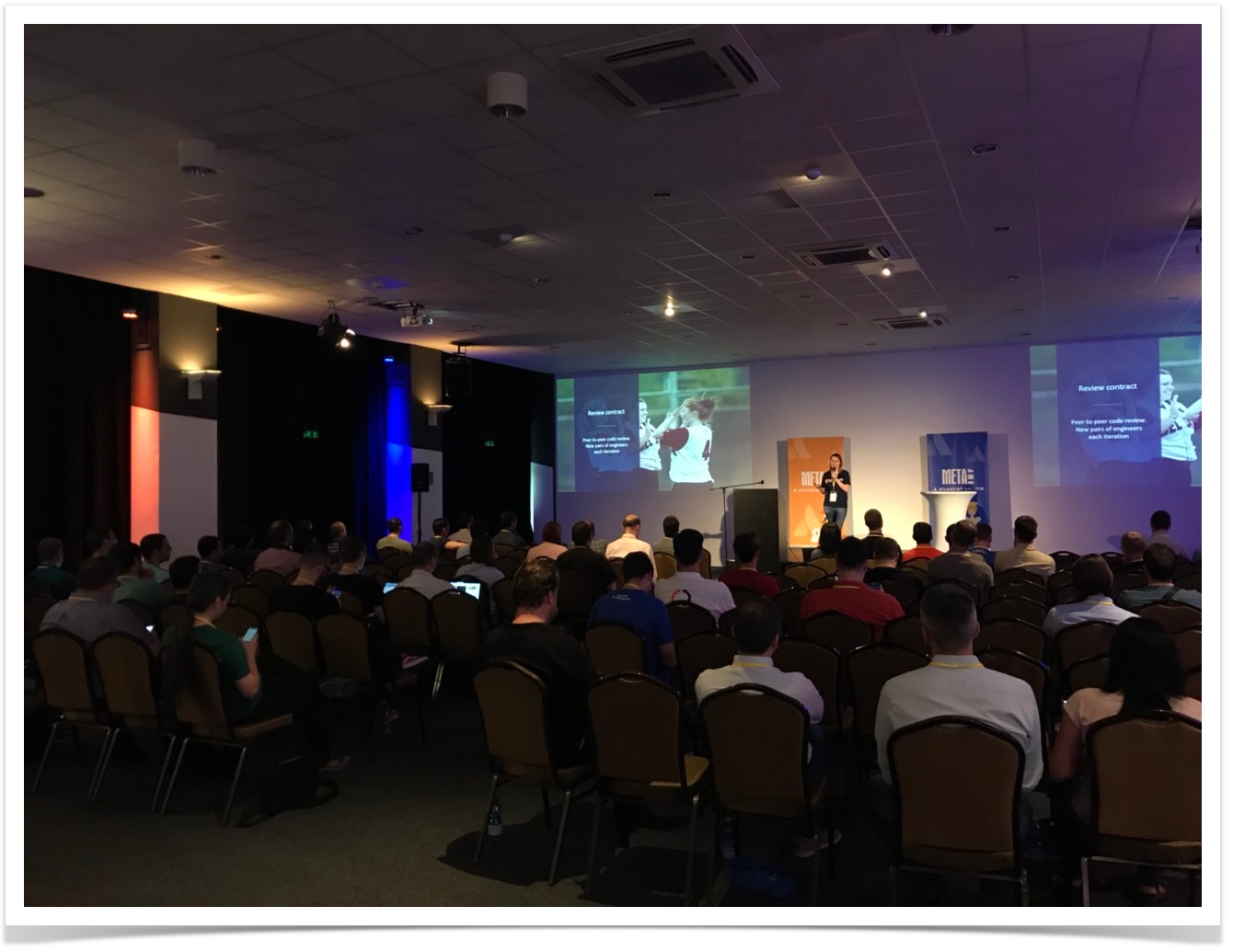 We also run a workshop to tell the participants more about employee training and customer education in Confluence with our Courses and Quizzes – LMS for Confluence app. All the attendees learned how to build various training courses populating them with different questions. They had a chance to create, manage, and take courses right in Confluence.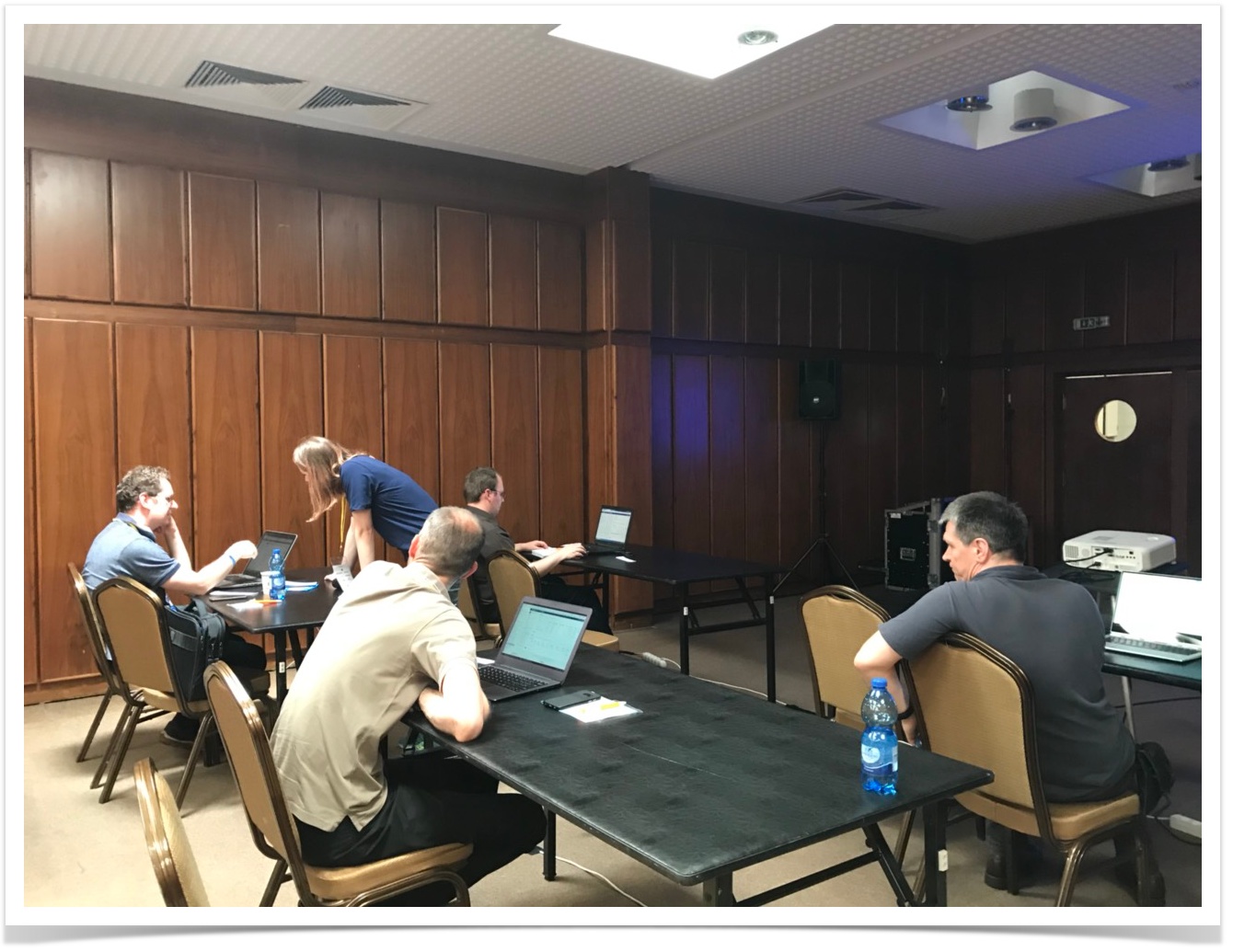 We've met our customers and had a great chance to get their feedback about our products. We've also met a lot of new people who were interested in our solutions for Atlassian products. And, of course, we were super glad to meet all the vendors!
We want to thank the META-INF team for inviting us! It is always our pleasure to work with the people who love what they do and enjoy every moment of their work. We will definitely join META-INF Atlassian Day next year!
catWorkX Midsummer Day in Hamburg
The other event that we visited was catWorkX Midsummer Day in Hamburg on 21st June. This year 26 Atlassian Vendors joined catWorkX to share their knowledge and expertise with the visitors.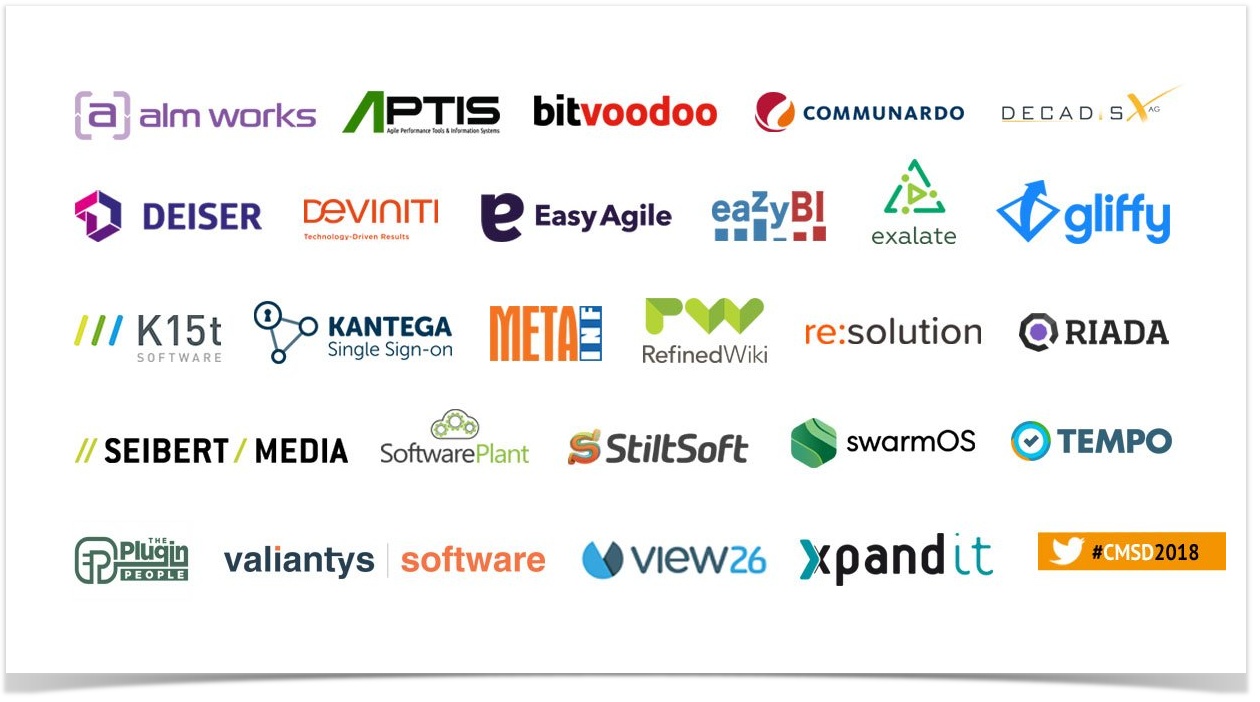 catWorkX organized this event for the fifth time and StiltSoft joined the CMSD for the second time. Last year we also enjoyed the atmosphere of this conference.
This time we've met a day before the event to share our best practices with the attendees. We've prepared a presentation about employee training and customer education with the help of our Courses and Quizzes – LMS for Confluence. The participants worked in small groups to share their experience in customer education and training. We've also prepared a funny quiz about Belarus to showcase the attendees our app in practice.
Next day the booths of all vendors were busy with the CMSD attendees. We just had tons of life demos of our apps and spent all day talking to the visitors. Actually all vendors had a couple of breaks: the first one to introduce ourselves on the main stage and the second one – to have a 7-minute presentation about one of our apps. Our presentation was about powerful inline comments in Confluence you can create with the help of our Talk app.
This year CMSD gathered the record number of visitor and seems that next year the catWorkX team will prepare something special for their 20th birthday! We want to thank catWorkX for the invitation!