Top 5 New Add-ons for Atlassian JIRA – Third Quarter 2015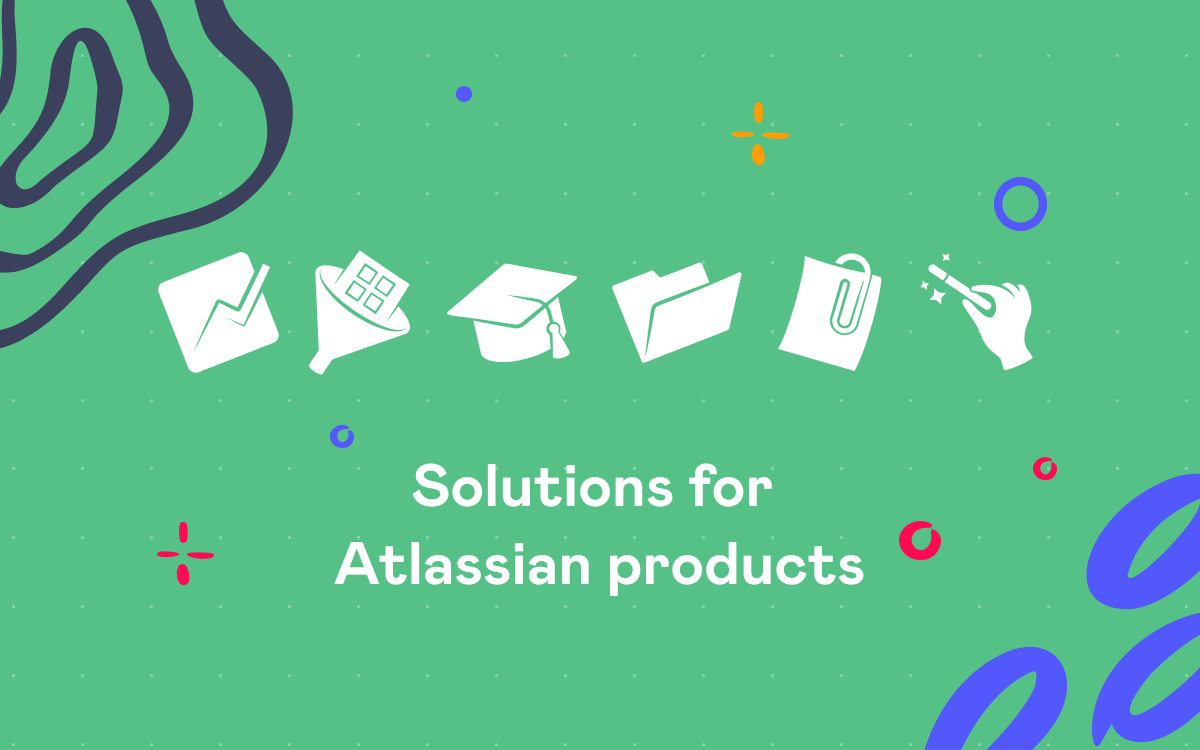 Today's article is a part of the series of quarterly posts 'Top New Add-ons for Atlassian Products' and covers some of the best add-ons appeared on Atlassian Marketplace during the 3rd quarter of 2015. If you are new to our blog, check out earlier posts that featured top 5 add-ons for JIRA for the first and second quarters of 2015.
Interested in finding out about new add-ons for Confluence as well? Read Top 5 New Add-ons for Atlassian Confluence – Third Quarter 2015.
So let's take a look at the top new add-ons for JIRA that had their first release during July – September 2015.
Top 5 new add-ons for JIRA:
Keep reading and you'll get a general idea about these add-ons to see if some of them are the tools you have been waiting for.
1. Refined Todo for JIRA
With Refined Todo for JIRA you can create and manage personal to-do lists right in JIRA and connect them to JIRA issues. No integrations are required.
This add-on allows you to easily make your own lists of things that are to be done, so that you wouldn't forget small, but important tasks and wouldn't need to keep everything in mind.
After installing the add-on, users can see a new link, My Todos, in the JIRA header. My Todos page is unique for each user and includes their personal tasks not visible to the rest of the team.
Below is the view of the My Todos page:
On this page you can create new tasks on the fly by using the Todo creation field or by adding todos inline – as you click on the area between two todos, a Todo creation field appears in that place.
While adding a new to-do, you can tag it, set up a reminder and a deadline, mark whether it is something you are going to do in the near future or some time later.
All your tasks are arranged in two sections: Now and Later. So future tasks don't mix up with the to-dos that you should focus on in the mean time.
Click a task to see its detailed view on the sidebar, where you can add description and connect to a JIRA issue.
You can sort to-dos and filter them by tag and JIRA issue.
There are notifications about tasks that have their deadline on that day and alarms based on a reminder you have set for a task. When a task is done, you just mark a checkbox and it becomes completed.
On a JIRA issue page, you can see all to-dos connected to it and add new to-dos as well.
Your To-do lists don't get overloaded with completed tasks thanks to the Archiving old todos configuration.
Pricing: Refined Todo for JIRA is available for Server instances. Its commercial license costs 400$ for 25 users; 750$ for 50 users 1500$ for 100 users. Try it
2. JExcel
JExcel makes work in JIRA similar to working in Excel. This add-on can help you land your non-IT people into JIRA, as they will avoid JIRA complexity. It basically turns JIRA into Excel-like tool that is quite intuitive for users familiar with Excel. JIRA power users can also find this plugin helpful if they are looking for a tool for in-place issue editing and creation.
The idea is that you create a workbook on the JExcel page in JIRA by selecting JIRA projects or filters and have the corresponding issues displayed in a table that reminds an Excel table.
It is not only the UI that users will find similar to what they are used to in Excel, but major operations, such as issue creation and editing, column filtering and sorting are also performed in a familiar way.
Additional capabilities:
Copy&Paste from MS Excel/Notepad
Exporting or printing workbook content
Changing issue status
Calculating Average/Count/Sum of the selected cells
Column renaming, reordering and resizing
Working with thousands of issues without reload a page (paging, filtering, sorting)
Column freeze
Tab coloring
Pricing: JExcel is available for Server instances and is free. Try it
3. SQL for JIRA – JQL to SQL conversion
SQL for JIRA – JQL to SQL conversion wraps the JIRA Java API with standard SQL in read-only mode allowing JIRA users to execute SQL inquiries and build powerful JDBC/SQL standard reports. The plugin doesn't require the direct access to the legacy database, as this plugin creates its own relational database engine in memory and all SQL queries are resolved against the JIRA Java API via JDBC over the HTTP protocol. The in-memory database is JIRA user's context aware and data is being returned based on the permissions of a logged in JIRA user.
The SQL queries can be executed in several ways:
Using the built-in SQL web console, which allows to perform SQL from the JIRA web application
Via any industry-standard reporting tool supporting JDBC (BIRT, Pentaho, JasperReports, your own corporate applications or JIRA plugins, etc.) using a native JDBC Driver that is provided to access JIRA data remotely
By embedding SQL queries in JQL queries for issue filtration to overcome JQL limitations, use aggregation functions (SUM, COUNT, AVG, etc.) and access JIRA data unavailable from JQL
Kinto Soft also provides two free add-ons that extend the functionality of SQL for JIRA:
SQL for JIRA Reports & Gadgets – allows to create reports visually from Eclipse BIRT (Business Intelligence and Reporting Tool) and embed them in JIRA Dashboards with tables, charts, runtime parameters, scripting, events, etc.
SQL for JIRA Custom Fields – allows to embed SQL for JIRA query results in issue custom fields (text and tables) available on the Issue Detail View
Pricing: SQL for JIRA – JQL to SQL conversion is available for Server instances. Its commercial license costs 300$ for 25 users; 550$ for 50 users; 1000$ for 100 users. Try it
4. Image Annotator for JIRA
Sometimes it's faster and easier to share your feedback by showing than by describing with words. In such cases Image Annotator for JIRA comes in handy as it allows to annotate graphics files attached to JIRA issues, such as screenshots, pictures and mock-ups right in JIRA.
To annotate an image attachment, a user is supposed to have the permission to delete that attachment based on project and issue permissions.
How it works:
navigate to an issue of your choice
in JIRA issue view, locate an image attachment you would like to annotate, hover it and click the Edit icon
in Annotator popup, draw something (lines, arrows, rectangles and freehand) or add text using available tools, actions and options
save annotations to the original file or a new one and it's done
JPEG and PNG file formats are supported (BMP files can be annotated in Mozilla Firefox).
Pricing: Image Annotator for JIRA is available for Server instances. Its commercial license costs 60$ for 25 users; 110$ for 50 users; 200$ for 100 users. Try it
5. Teams for JIRA Service Desk
With Teams for JIRA Service Desk you can create teams and associate users and groups with them so that customers could participate in service requests of their team mates.
After installation, you should do the initial set up:
select a technical user that will be used in API requests
create teams and associate users and groups with them
add Team custom field to the Create and View screens for your Service Desk agent and to the customer request form in JIRA Service Desk
enable 'Customers can add participants to their requests' in your Service Desk project settings
Once done, users that belong to a certain team can browse service requests created by other members of their team on the portal and join requests by clicking the corresponding button.
If a user is associated with several teams, when creating a request they can choose which team it should be shared with.
There is also an option to allow customers to create private requests that will not be available to the team.
Pricing: Teams for JIRA Service Desk is available for Server instances. Its commercial license costs 300$ for 25 users; 550$ for 50 users 1000$ for 100 users. Try it
If you get any questions, feel free to ask them in comments below or email me at kkolina@stiltsoft.com.