4 New Jira Apps to Power up Jira Issues – Second Quarter 2019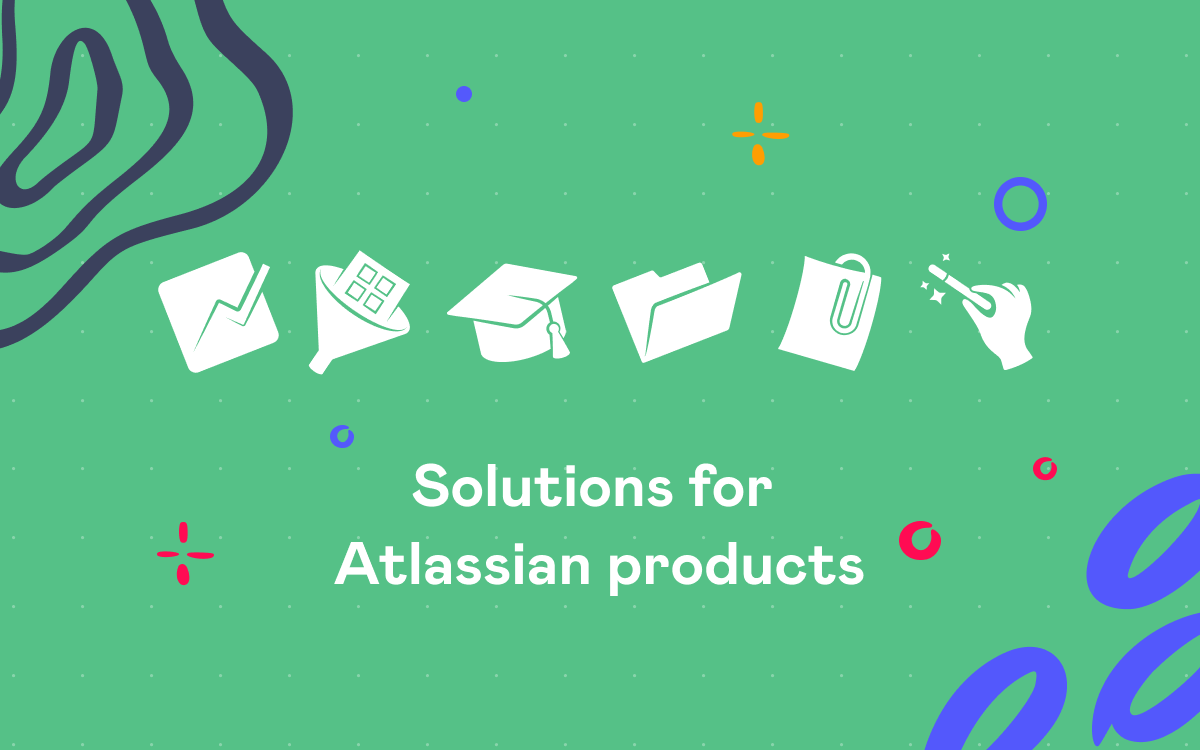 Whether you are a recent convert to Atlassian Jira or a power user, the Atlassian Marketplace list of Jira apps can be intimidating. Our quarterly selection of apps can be a great support for anyone looking to jump-start their collection.
You can try out the brand new apps released in the second quarter of 2019 we liked most:
Let's see how these four add-ons can help you work more efficiently.
You can use the Confluence Custom Fields app instead of just linking Confluence pages to Jira issues. With the help of this app you can use Confluence pages as data sources when you create new Jira issues. You just need to create some reference data in Confluence and after that go back to Jira and create and configure custom fields.
After that you can swiftly create new Jira issues and choose the required fields. This app also allows users to filter Confluence pages right in custom fields according to their requirements. Moreover, you can search for issues Confluence custom fields in JQL queries.
Check out this app to create a new custom field type Confluence Page Field.
Pricing: The Confluence Custom Fields app is free to use.
Timeline for Jira helps you keep your team on the same page and effortlessly plan you tasks. Moreover, it can help you identify and prevent potential delays visualizing the overall progress of your project. This solution also allows you to see how many tasks each team member needs to fulfill. This way team leads can better understand if any of their team members is overloaded with work.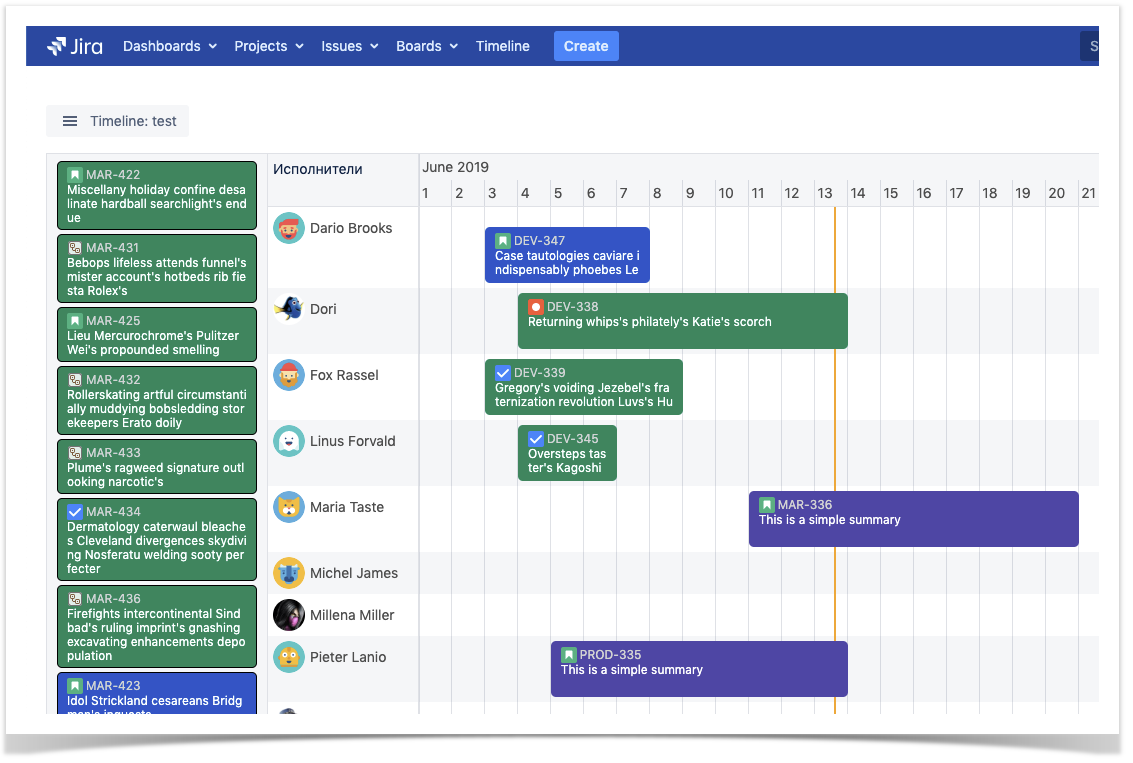 With the help of this app you can quickly create and manage informative timelines and use drag and drop to work with your issues faster. Timeline for Jira helps teams visualize work distribution and allocation.
Pricing: Timeline for Jira Server is free to use.
If you want your team to focus on real company priorities, you can use Issue Score for Jira. This app helps you understand what to build next, boosts you team productivity and keeps things organized. Now you can rate and prioritize features to deliver more value to your customers with each release.
This add-on provides you with an easy to configure custom field to help product managers make better decisions.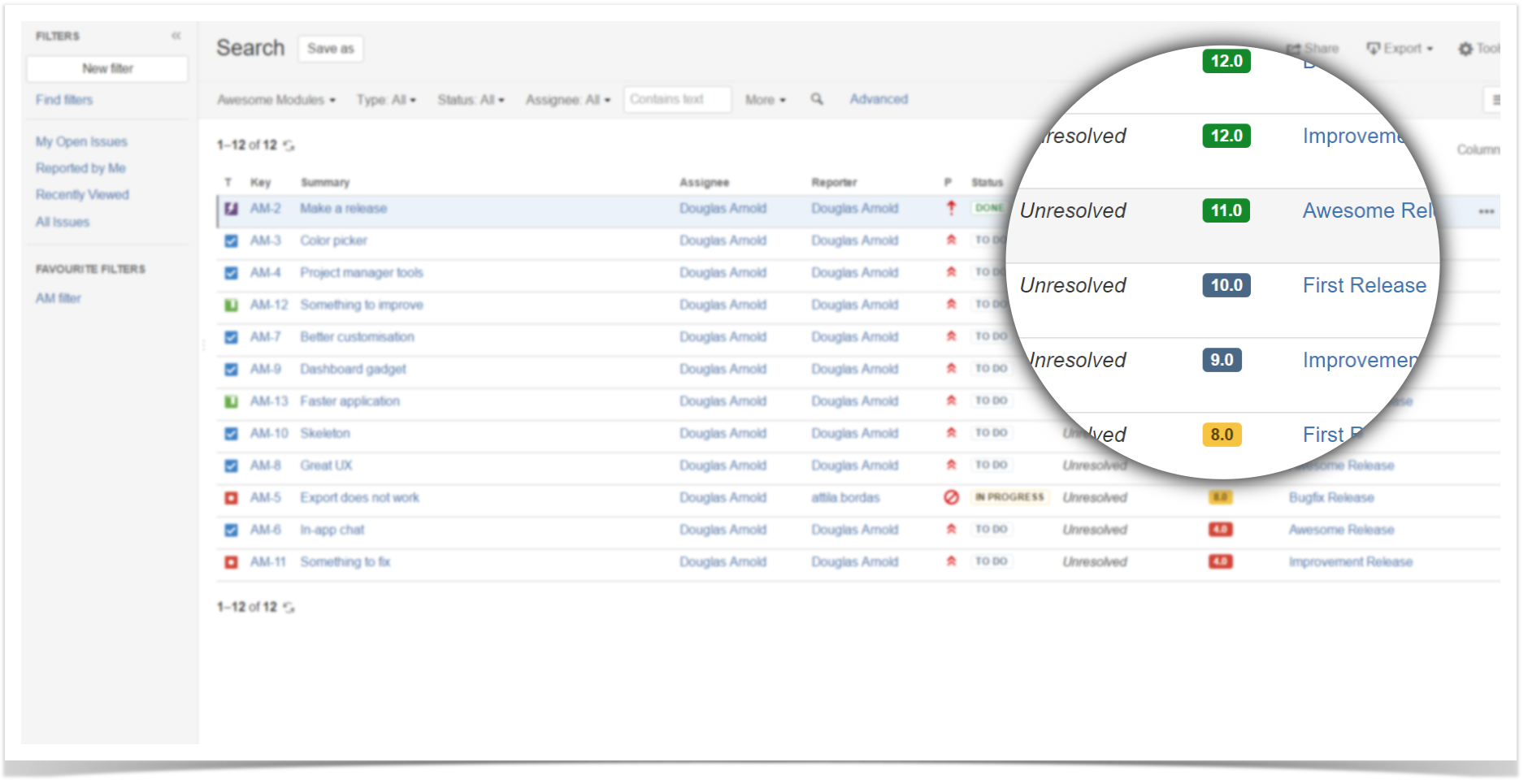 You can easily prioritize features based on your key business metrics.
Pricing: The pricing for Issue Score for Jira Server starts from $25 for 25 users and ends at $3,000 for 10,000+ users.
If you're missing a capability to store project contacts right in Jira, you need to check out the Project Contacts app. This neat solution adds related contacts to Jira issues. Now you can easily import and export your project contacts.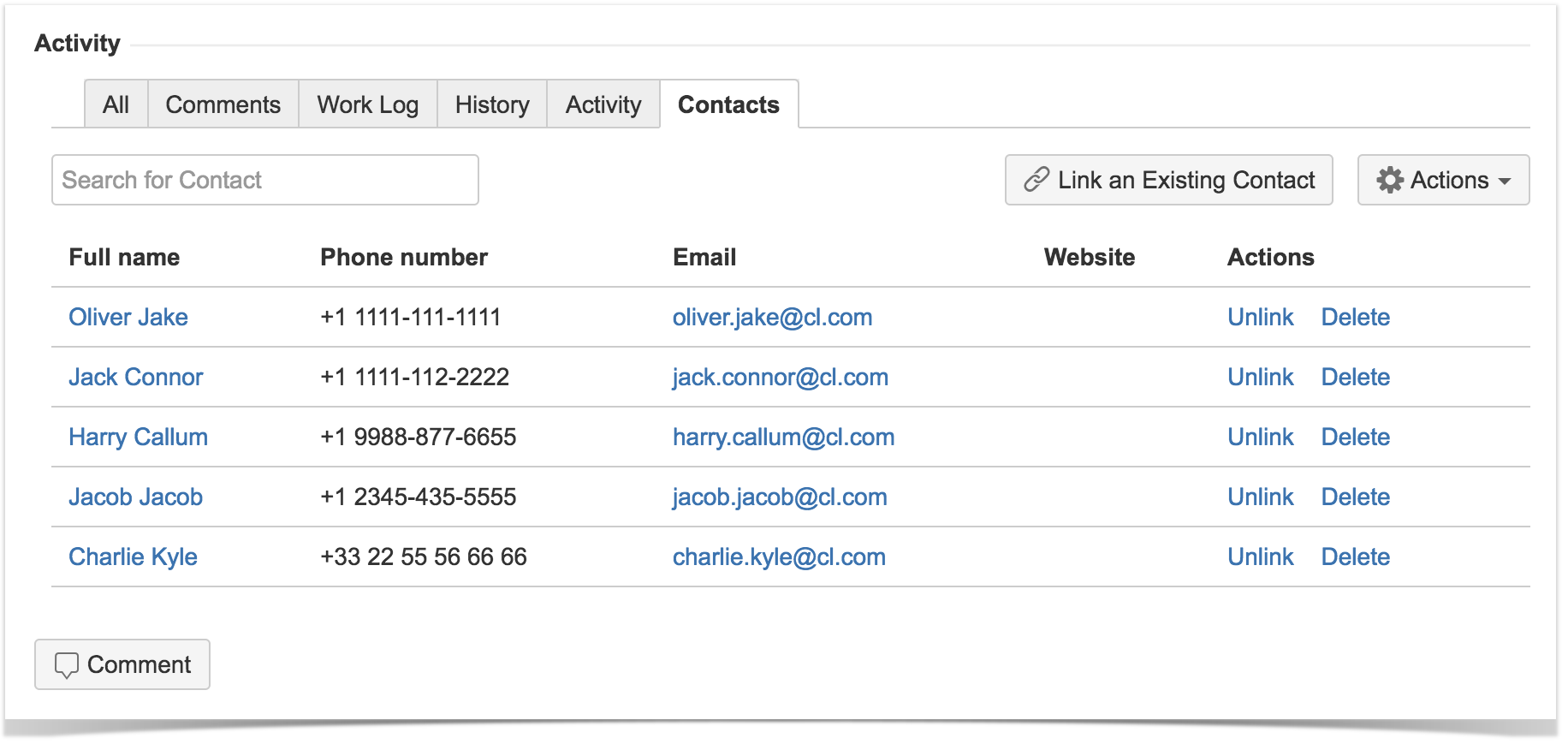 This app helps you view contact information from multiple Jira issues right in project admin settings.
Pricing: The pricing for Project Contacts for Jira Server starts from $160 for 25 users and ends at $3,040 for 10,000+ users.
If you are looking for some new interesting solutions for Jira, you can make your life easier with the above mentioned Jira apps. All you need to do is give a look and pick the one that suits your needs.
Check out our previous blog post and see our selection of Jira apps released in the first quarter of 2019. Share your picks of the most interesting apps for Jira in the comments below.