Collect user feedback with a new online community tool!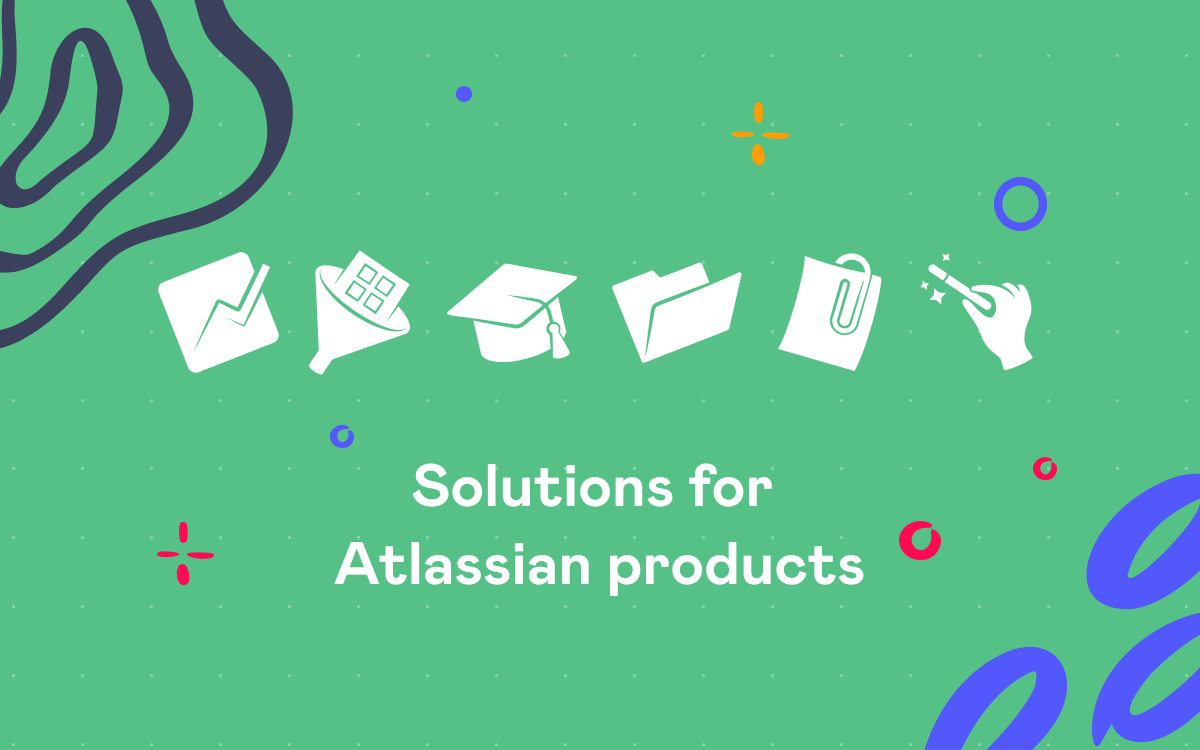 StiltSoft team is proud to present a new solution for JIRA Cloud – Customer Case. This is a versatile solution that allows you to transform your JIRA into a full-fledged customer feedback system in a blink of an eye.
Now you needn't worry anymore which customer engagement platform to choose for collecting ideas and feature requests from your customers and users of your products. Install the add-on on your JIRA Cloud and start gathering valuable customer feedback for your products.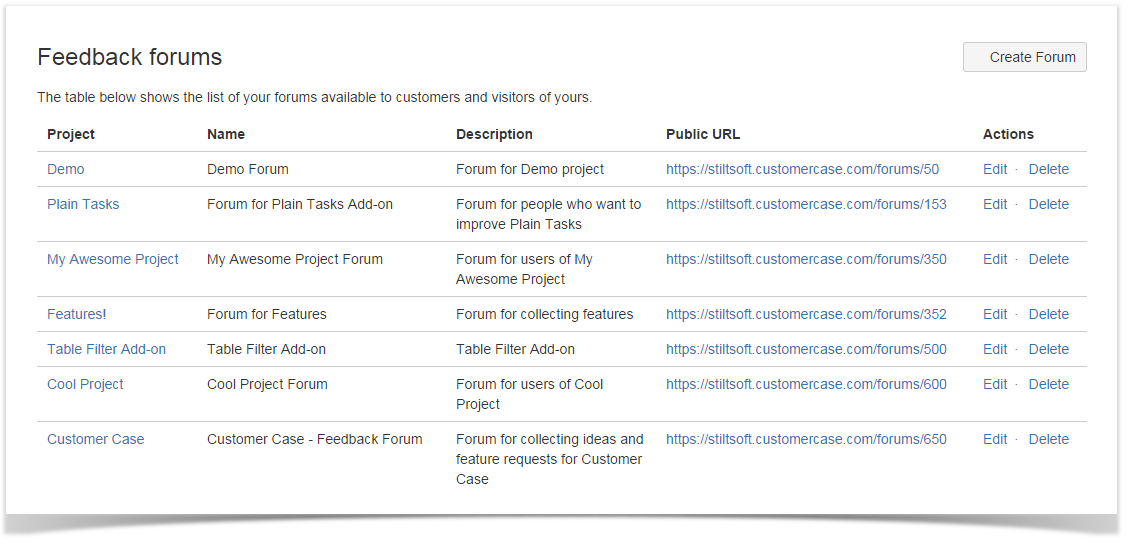 The add-on provides a capability to create feedback forums where people can post their ideas of how to improve your products and services, share their thoughts about the available ideas and vote for the most demanded features. Feedback forums are associated with generic JIRA projects where all the submitted ideas are stored as issues with all the votes and comments left by customers. Now you can easily and efficiently measure customer satisfaction and preserve results in your JIRA Cloud with this new online community tool.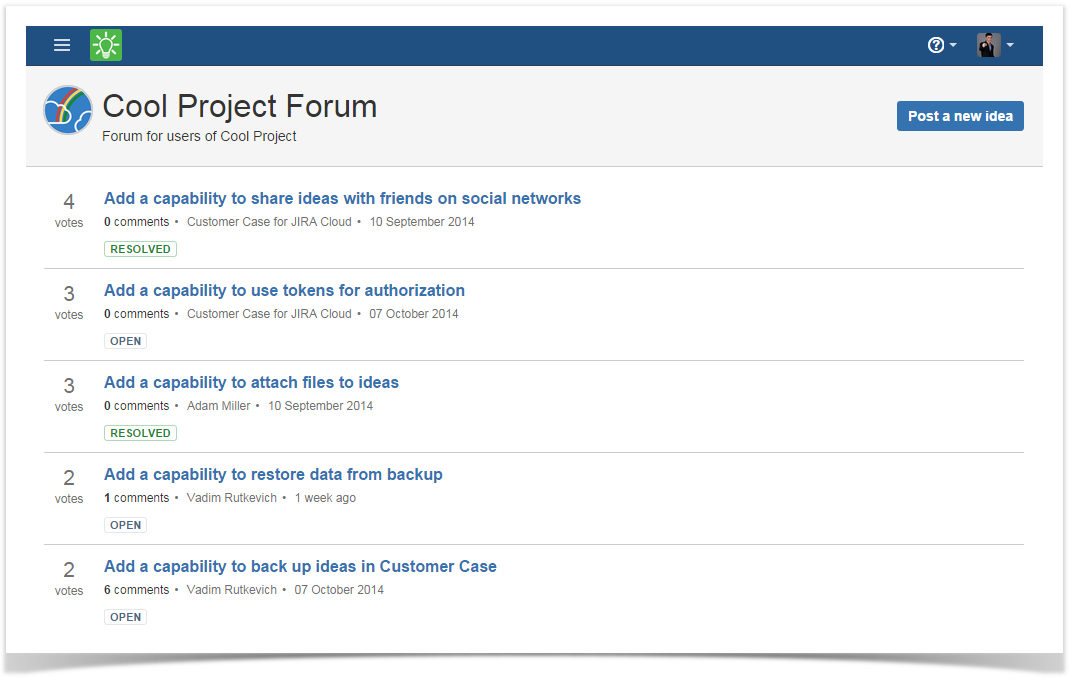 The add-on also introduces a little bit new way to work with JIRA issues when all the added ideas are automatically converted into JIRA issues, which agents can view in the dedicated projects. Agents can work with issues in a normal way as all their actions will be automatically reflected on feedback forums with the corresponding statuses. Agents can also reply to customers' requests from JIRA without a necessity to open the feedback forums.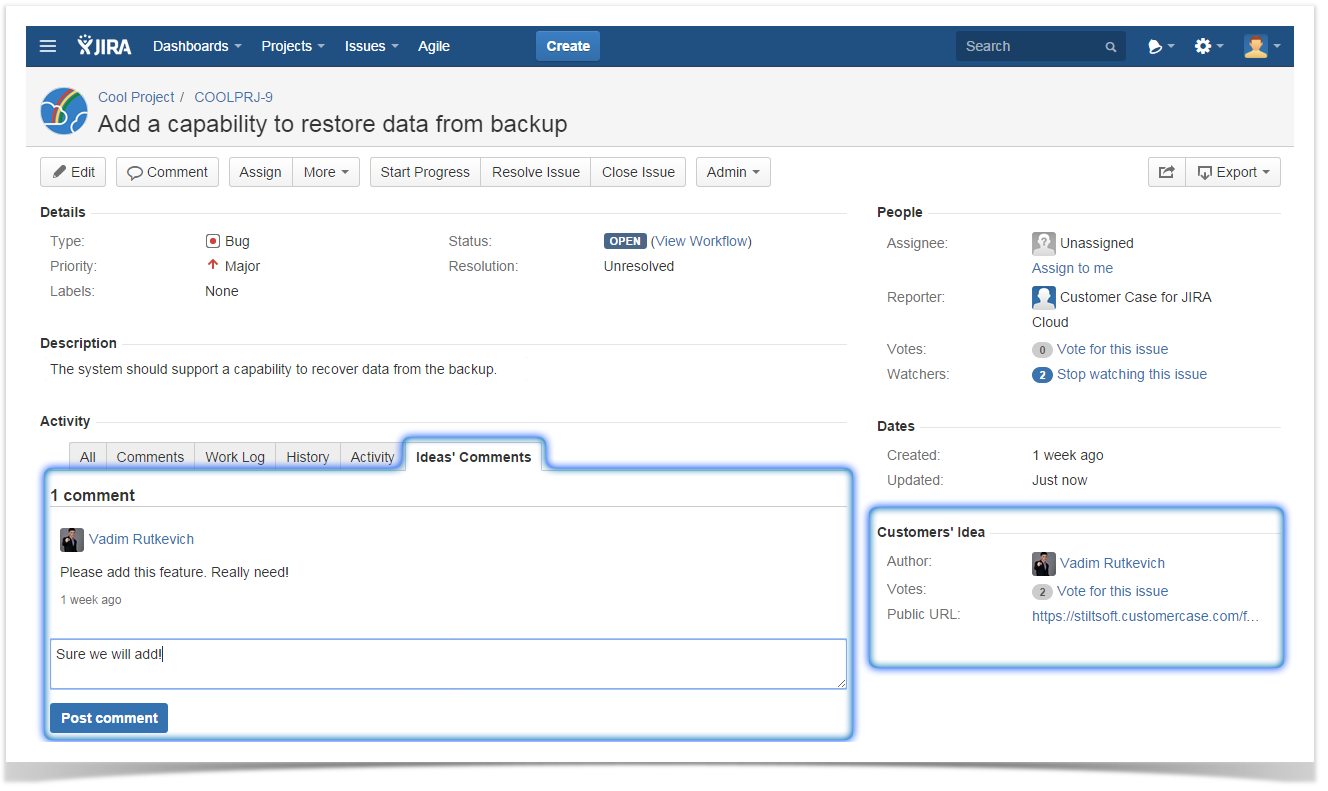 Additionally, the agents can use powerful capabilities of JIRA to create custom gadgets  for viewing issues with votes throughout the defined period on dashboards.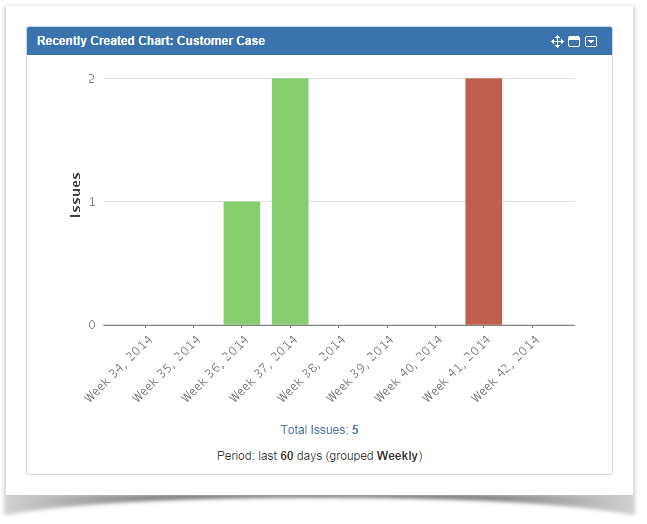 Don't waste time and start getting feedback from your customers right now with Customer Case for JIRA Cloud! If you still have some questions, contact us, view the documentation or watch the add-on in action.