Top 5 New Add-ons for Atlassian JIRA – First Quarter 2016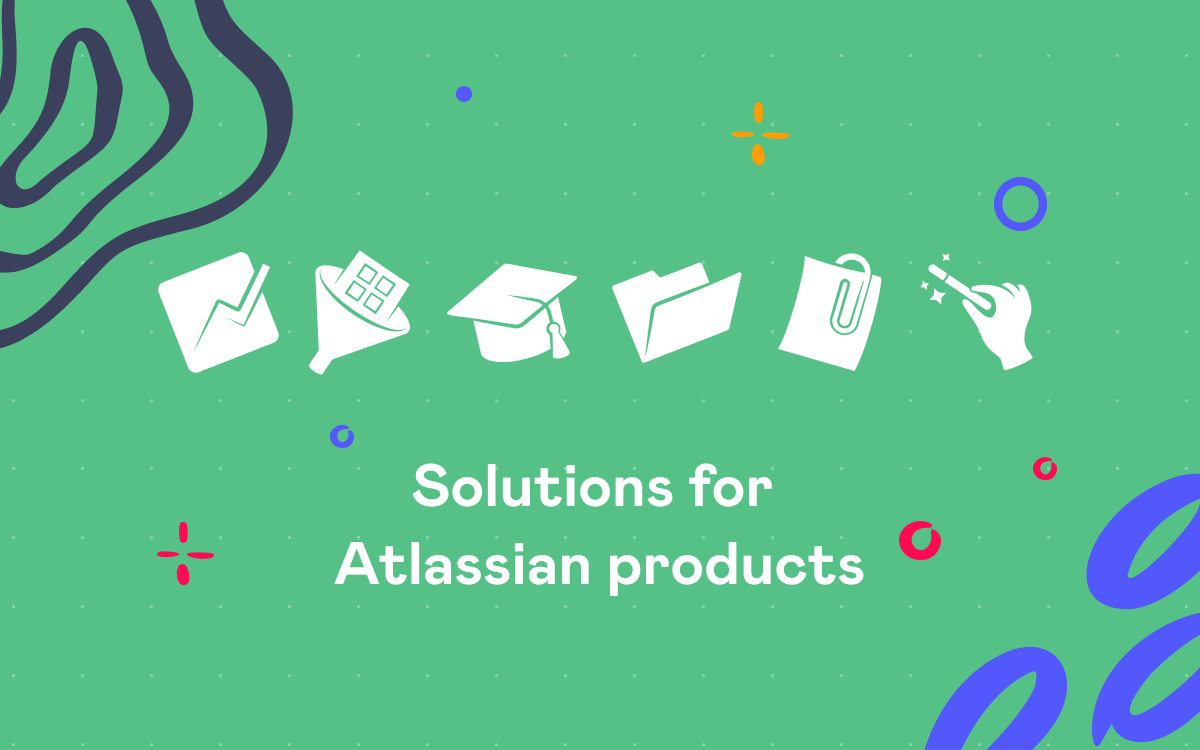 This year we continue our regular series of posts featuring Top 5 add-ons for the most popular Atlassian products. And our new series starts from the 5-add-on pack for JIRA Server and JIRA Cloud. All these add-ons were released in the first quarter of 2016. You can also read our previous blog posts highlighting Top 5 add-ons in the first, second, third and fourth quarters of 2015.
Top 5 new add-ons for JIRA Server and Cloud includes only add-ons that appeared in the Atlassian Marketplace from January to March 2016. So, ladies and gentlemen, meet them:
1. Issue Picker Custom Field Type
Issue Picker Custom Field Type for JIRA Server is the add-on that allows you to show a custom field for selecting issues for linking to the currently opened issue. This functionality can be used instead of the native Link Issuefunction. You can embed this custom field into all the necessary screens of JIRA.
By using this custom field you can add one or multiple links to issues. For your convenience, you can select issues from the recently viewed ones or from the saved filters after clicking the plus icon displayed under the custom field.
The custom field remembers the recently searched issues and provides automatic issue completion by key and description simplifying manual entry of issues for linking.
Pricing: The add-on is free, so you can try it as an alternative to issue linking.
2. Easy sign ups for JIRA Service Desk
Easy sign ups is the add-on that extends authentication options for visitors and users of your HelpDesk portals created with JIRA Service Desk (Server). They can use their accounts on LinkedIn, Google, GitHub, Facebook, VK and other providers using openID 1.0 and openID Connect or OAuth 2.0.
You can add the required providers which accounts can be used for authentication in the customer portal. For Google Apps you can also define the domains where authentication is enabled. You can disable some providers, edit or delete them. Configuration is pretty simple and intuitive and will not require much time. All you need is to enter the Client ID and Client Secret, and that's done.
For the details on application specifics, you can see its documentation.
Pricing: Price of the add-on is relatively high per user. The add-on is available only for Server instances. Its commercial license costs $350 for 10 and 25 users, and $500 for 50 and 100 users. 
The similar login options are already available in Customer Case add-on for JIRA Cloud. This tool allows you to use JIRA as a feedback collection and helpdesk system for increasing customer satisfaction and loyalty.
3. Queue Collapse for JIRA Service Desk
Queue Collapse is the add-on for JIRA Service Desk (Server) that allows you to collapse your queues and in such a way save some screen space on this.
This is quite convenient when you deal with multiple queues, so navigation across sorted and grouped issues becomes a real pain as you cannot group queues by some attributes and they all are displayed in a mess on your screen. This add-on allows you to re-organize them and have parent queues and child queues that you can collapse or expand when you need it.
All you need to make your columns collapsible is to add '↳' symbol to the queue name. While managing queues you can drag queues over specific queues to make them child queues.
Pricing: The add-on is completely free for now. You can try it right now and enhance the view of your queues.
4. Balsamiq Mockups 3 for JIRA Cloud
Balsamiq Mockups 3 for JIRA Cloud is the application prototyping tool that allows you to create interface mockups via Balsamiq service and store them as attachments in JIRA issues. You get quick access to all the mockups that you are working on and you can instantly attach them to the issue and edit.
By clicking the Add Mockup button you transition to Balsamiq where you can continue editing the already created mockups or proceed to creation of new ones. The service provides you with the rich set of UI elements (including mobile platform) that you can use for prototyping interfaces of your future applications. You can also upload your own assets for using them in interface prototyping.
Balsamiq supports mockup versioning so you can work on different versions simultaneously and then merge them into a single 'official' version.
Pricing: Price of the add-on is quite reasonable, and it will not make you go bankrupt. 
 It starts from $8 for 10 users per month, $12/mo for 15 users, $20/mo for 25 users, and so on.
Experience with this add-on is quite interesting and productive due to the intuitive interface and simplified user workflow. If you are work in the software development company, so this tool is a must for you.
5. Icons for JIRA
Icons for JIRA is a simple add-on for JIRA Server that allows you to use icons in custom fields of issue screens. This simplifies the user experience with JIRA interface and information perception, as icons are better for data indication in JIRA issues.
It allows you to add two custom field types – Single and Multiple Icon Choice fields. You can use either built-in icons or upload your own icons. If needed, you can disable some options in your custom fields and then re-enable them when needed.
You can place your custom fields into the appropriate screens so JIRA users will be able to select values in them while working on issues.
You can also use values from icon selection fields for issue search via either filters or JQL queries. This is quite convenient when you have a plenty of tasks. Unfortunately, icons are not exported to Word and Excel, but we hope that this feature will be added too.
Pricing: The add-on is completely free, so you can try it right now. With this add-on your JIRA will become more visually appealing and easy to browse.
If you have any questions, feel free to leave comments for this blog post or drop an email to tech-support@stiltsoft.com