The 'izi – LMS for Confluence' App Came to Cloud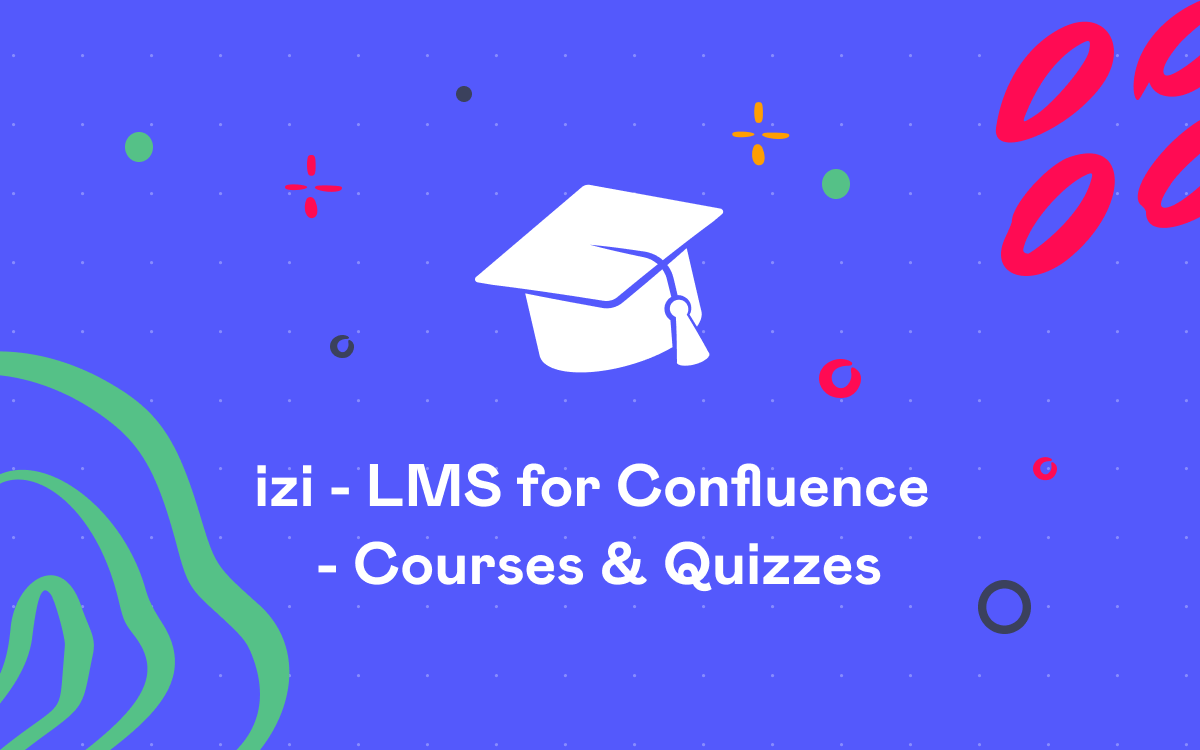 We brought one more of our apps for Atlassian Confluence into Cloud – izi – LMS for Confluence.
The Server version of the Confluence LMS app has been available on the Atlassian Marketplace for almost three years. It is now a solid product that turns Confluence into a learning management system. The Server app allows you to create tests for checking knowledge, skills, and understanding; as well as training courses for employee and customer education.
We've recently released the Cloud version of izi – LMS app. Now Cloud users can also extend their Confluence to organize education and learning inside the wiki.
With izi – LMS for Confluence you can:
create courses and assign them both to Confluence and non-Confluence users
create stand-alone quizzes or make them a part of your course
access the Learning portal – one-stop-shop for training management
track participants' progress over the training and export the results to CSV
Compared to the Server edition, the Cloud app has limited functionality. However, we are doing our best to make the Cloud version of our app even more powerful, taking into account the feedback from our customers.
Read more about how your team can turn your Confluence into a standalone learning management system and power up employee training: