Pricing Adjustments for TeamCity Integration for Jira
We would like to inform our community and the customers of the TeamCity for Jira Integration app of the upcoming price changes that will affect all hostings (Cloud, Server, and Data Center).
Since the first release of the app, we have extensively invested in the development of new features, provision of timely and effective support, and, of course, collaboration with you on improvements and adjustments within the app. 
Our operational costs have greatly increased since that time, and at the moment we are heavily developing the Data Center infrastructure to ensure the reliability and high performance of our app under any circumstances.
Over the years, we were working to improve services for you and provide the best quality for your satisfaction. Thus, we've decided to normalize the existing prices and, in particular, make the Cloud version of the app more cost-effective.
For all hostings, the price change will go into effect on August 1, 2022. Below are the new pricing models.
Cloud Pricing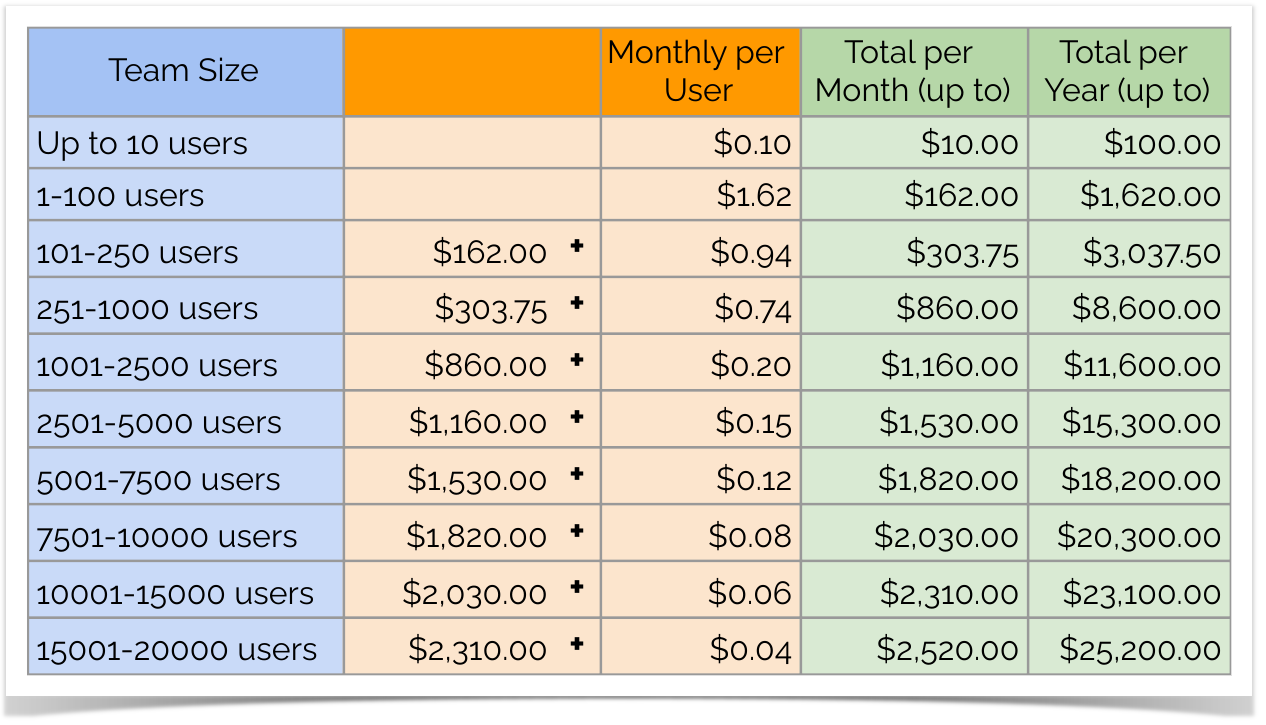 Data Center Pricing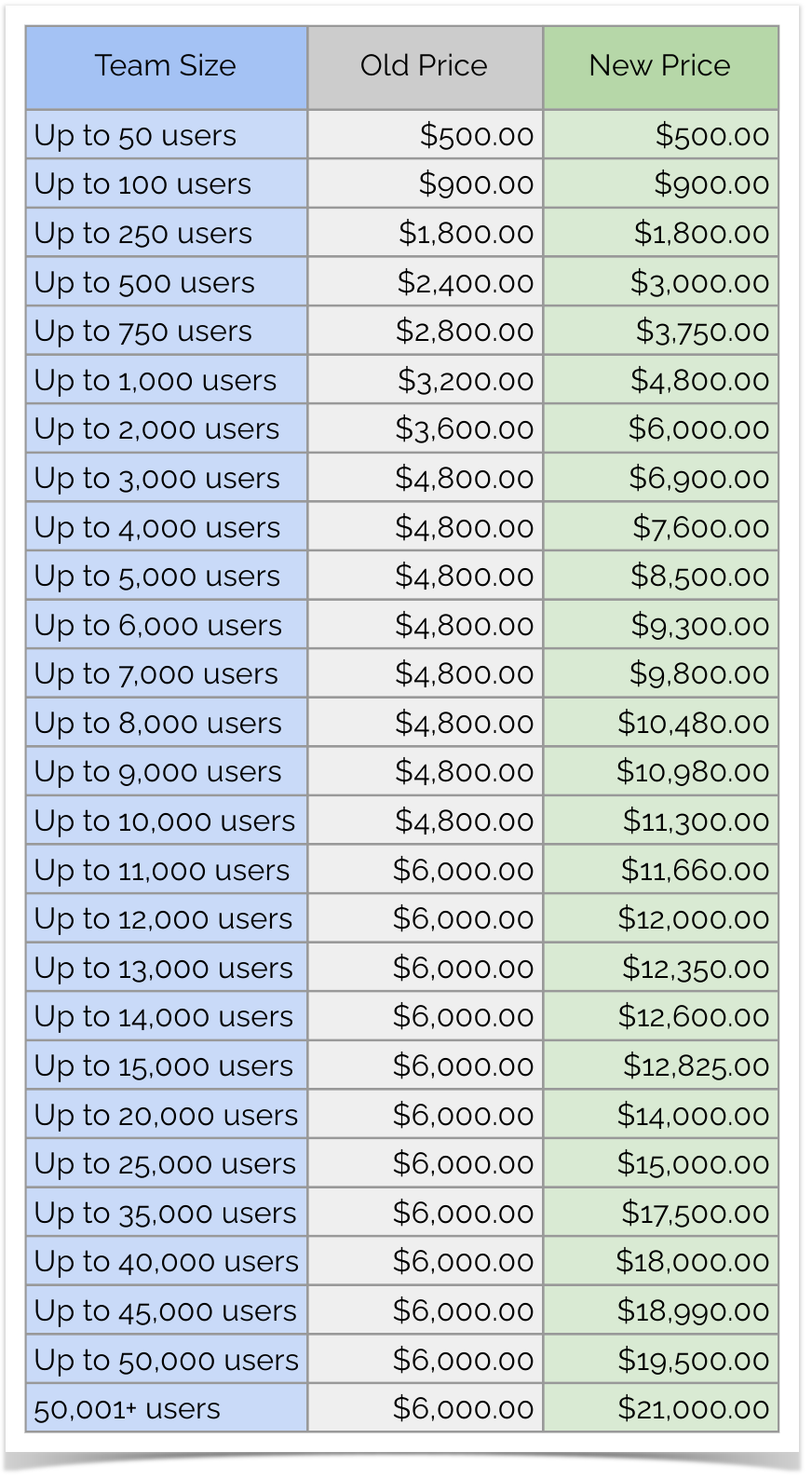 Server Pricing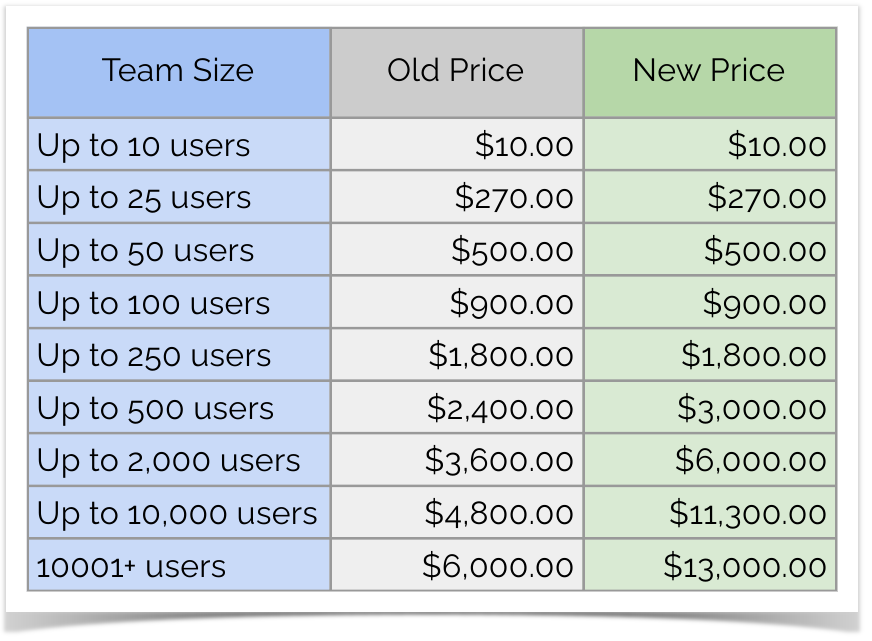 Buy at today's price
You can buy TeamCity for Jira Integration at the current price till August 1, 2022. To save up even more, go with 2 or 3-year licenses — the price will remain the same for the whole maintenance period.
But even after August 1, 2022, existing customers with commercial licenses get a 60-day grandfathering period (till September 30, 2022), so you'll have 60 days more to renew your license for the old price.
Have questions?
Please, feel free to contact us if you have any questions or need our assistance.